for the first renovation project of his solo career, architect antonio monserrat has completed the revamp of a historic williamsburg loft situated in brooklyn, new york. the design aims to preserve the original warehouse characteristics of the dwelling, such as the original timber beams and columns, the exposed brick walls, and the high ceilings with large windows, while also adding contemporary elements and bright pops of color. 
all images courtesy of antonio monserrat
before starting the redesign of the apartment, antonio monserrat tested various concepts through the creation of smaller objects. 'although it would be simpler to call them chairs, I prefer to think of them as a series of prototypes that could be used for seating, like bedside tables, shelves or plant stands' the architect says.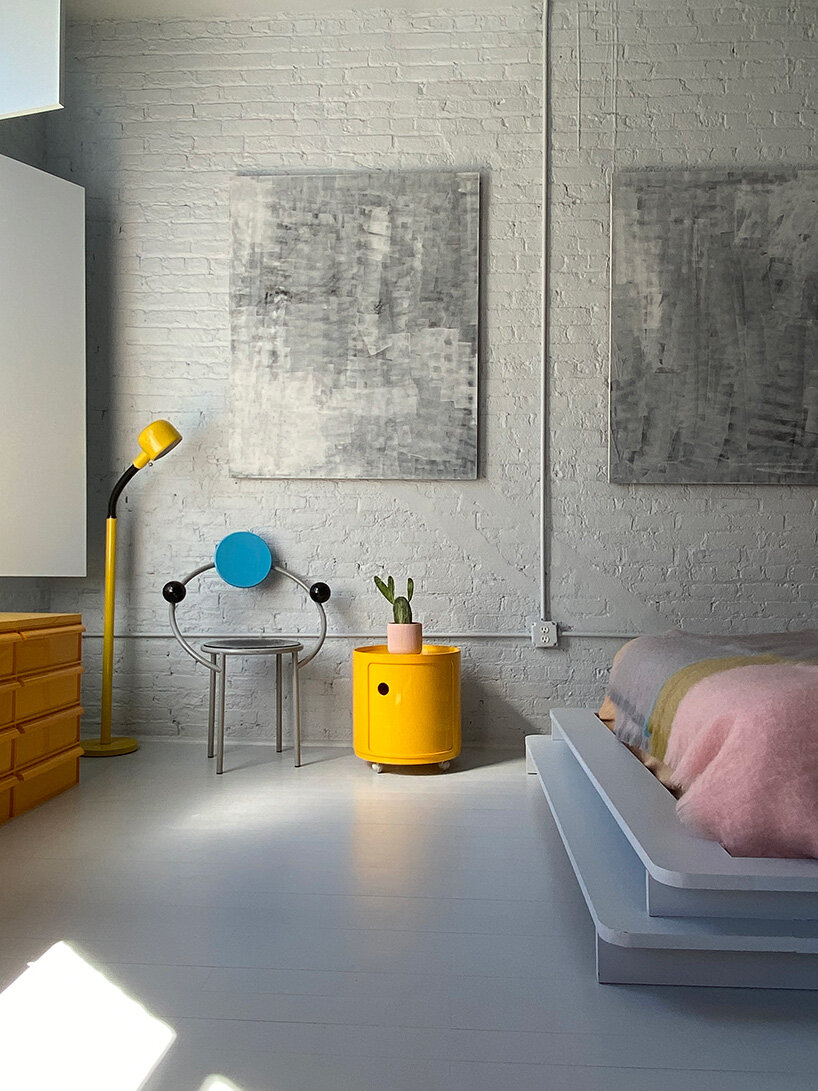 working on these smaller-scale objects allowed monserrat to explore a variety of designs, shapes, materials, and colors with the ultimate goal of developing a unique language for the apartment. as a result, the design features a series of key furniture pieces, including bespoke window shutters, towel rails, cat shelves, custom built-in storages, dining tables, and bed frames. 
`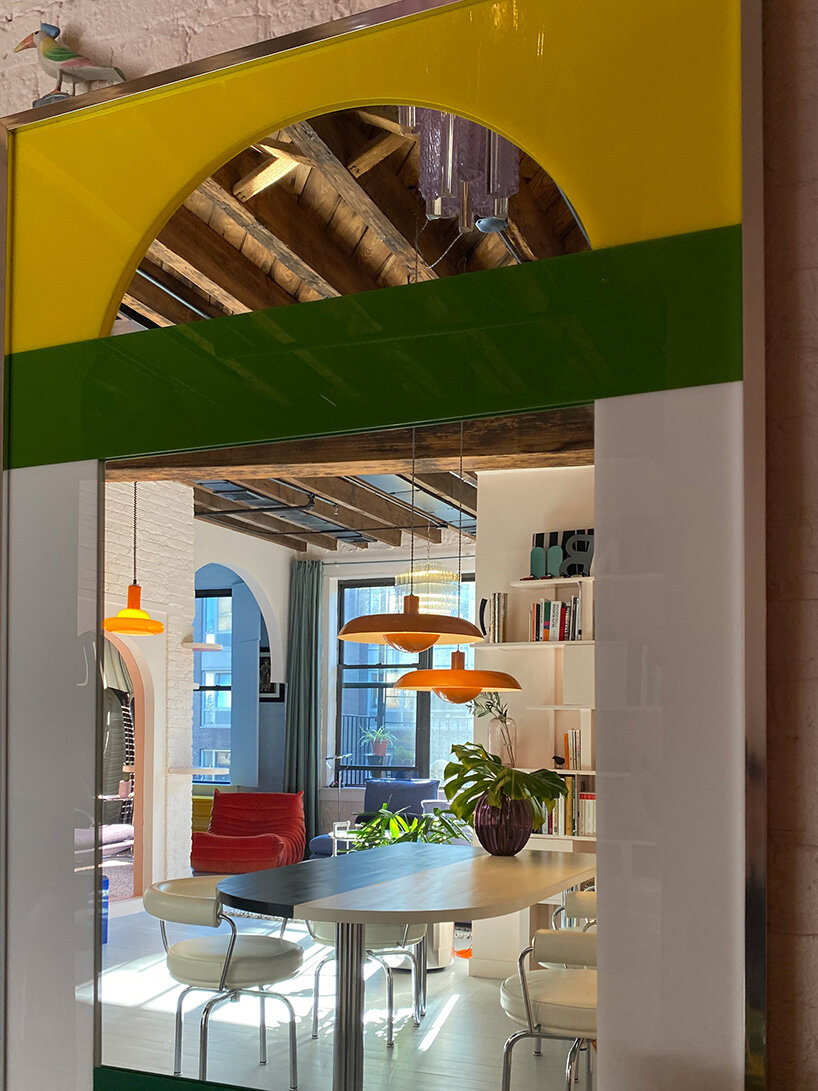 the layout of the space was predefined by the original structural walls that couldn't be moved easily. as with any small apartment, maximizing the space was important, as well as finding the balance between storage and living area. even though the loft is rather open and fluid, the design defines each area with a different color. 'for this project I didn't want to use any white' antonio monserrat explains.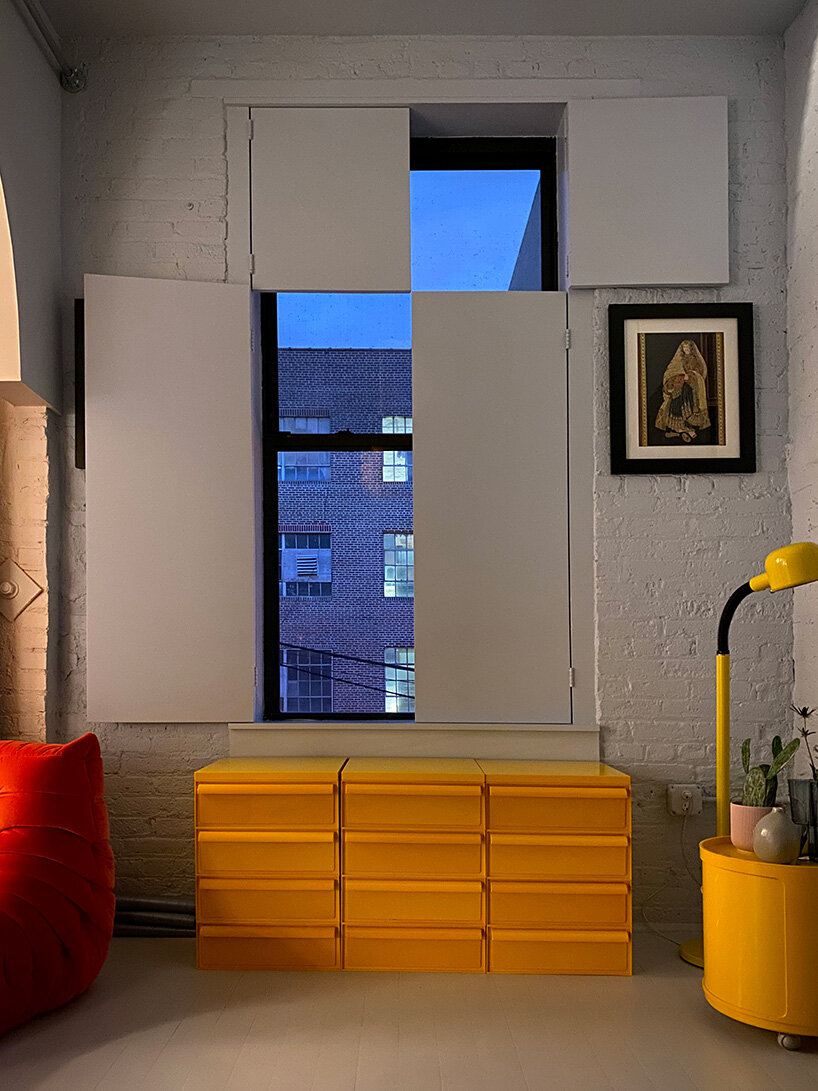 the living room walls are painted with a light peach color which accentuates the dark wood beams of the original structure. the entire sleeping area is covered in a pale blue that evokes a feeling of calmness and stillness. the entrance is imagined as if it were a black box, covered in dark green with a dropped ceiling just above head-level, leading to a dramatic change in height when entering into the living area.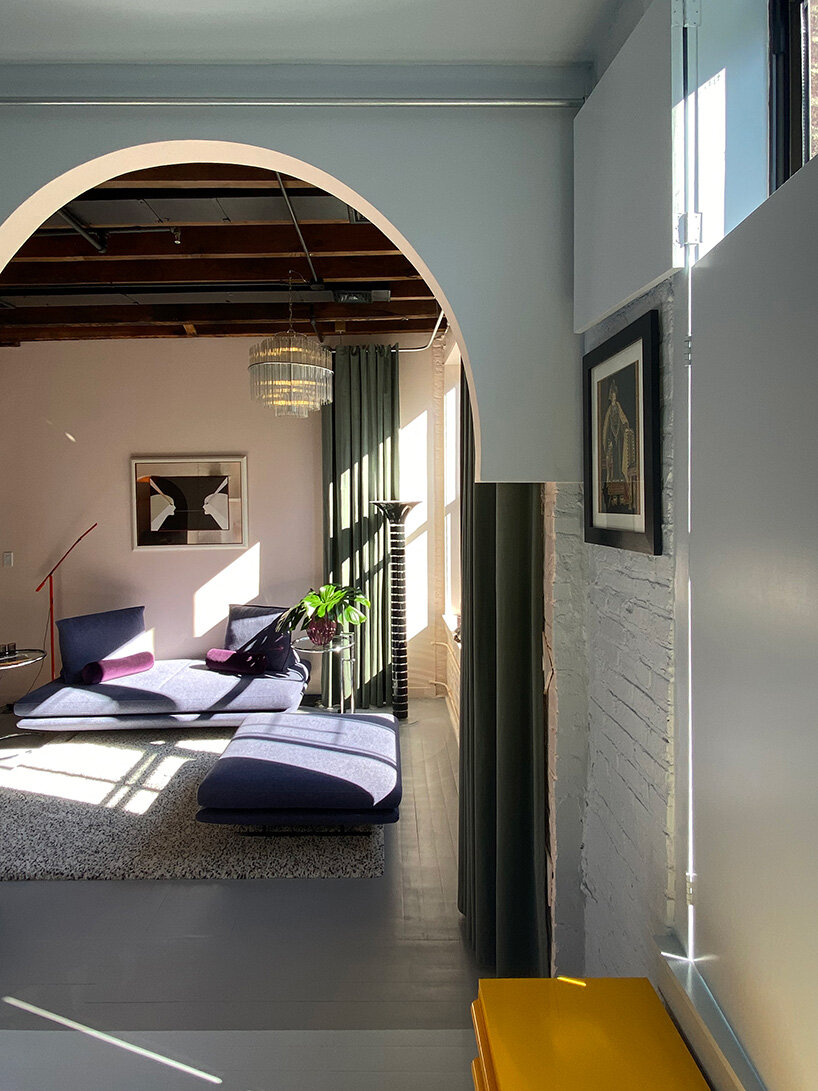 although small, the flat feels spacious and comfortable. the original ceiling timber adds warmth to the space but also makes the interior appear heavy and rustic. with this in mind, antonio monserrat sough to create an airy feeling by keeping the design simple yet elegant, while accentuating the division between the areas with minimal and soft geometric forms.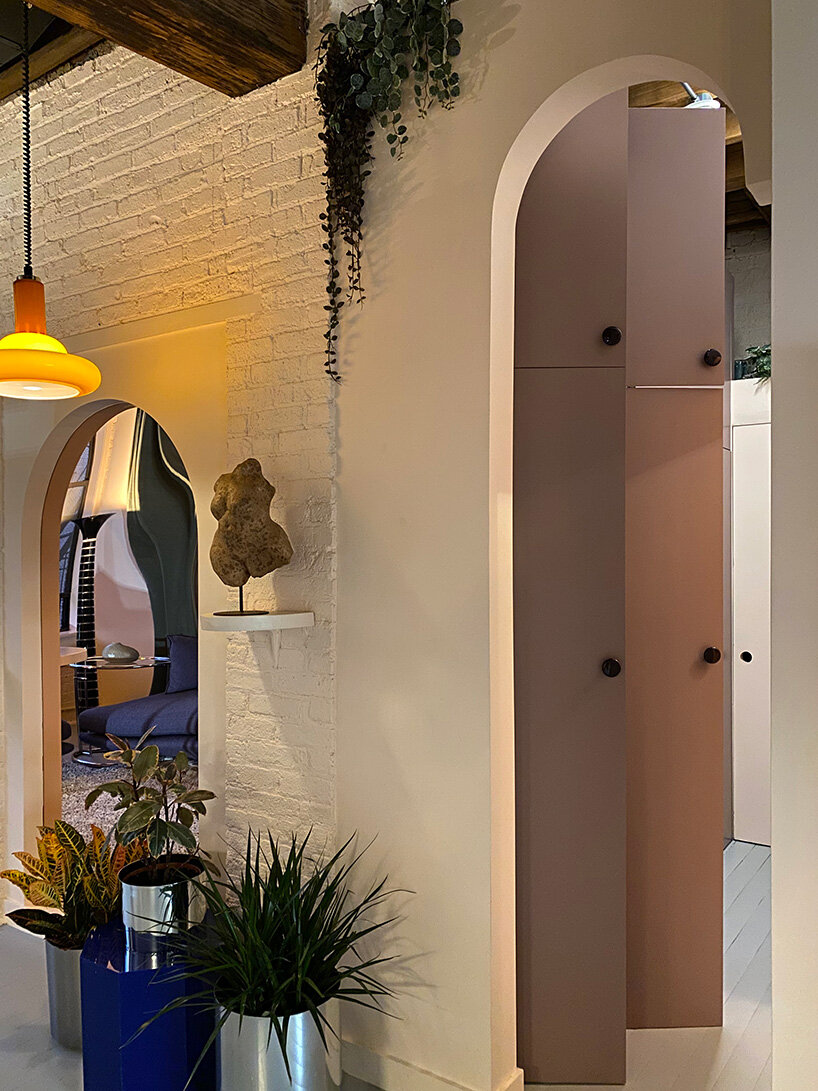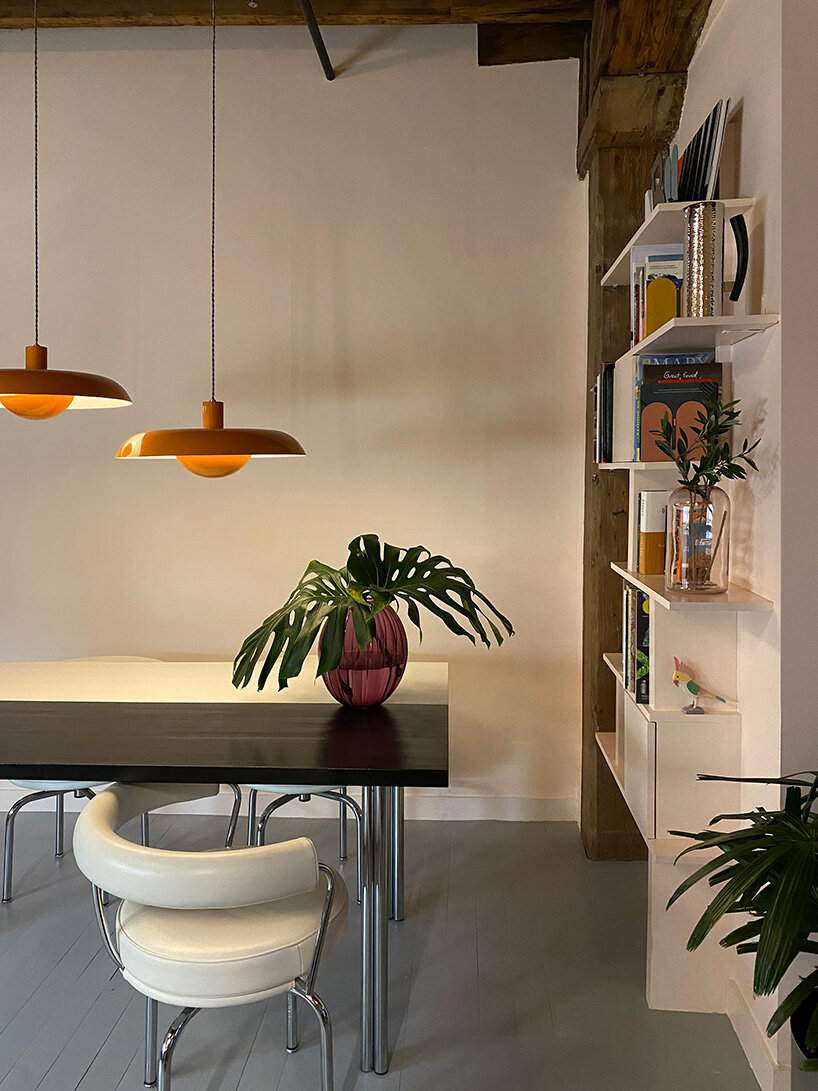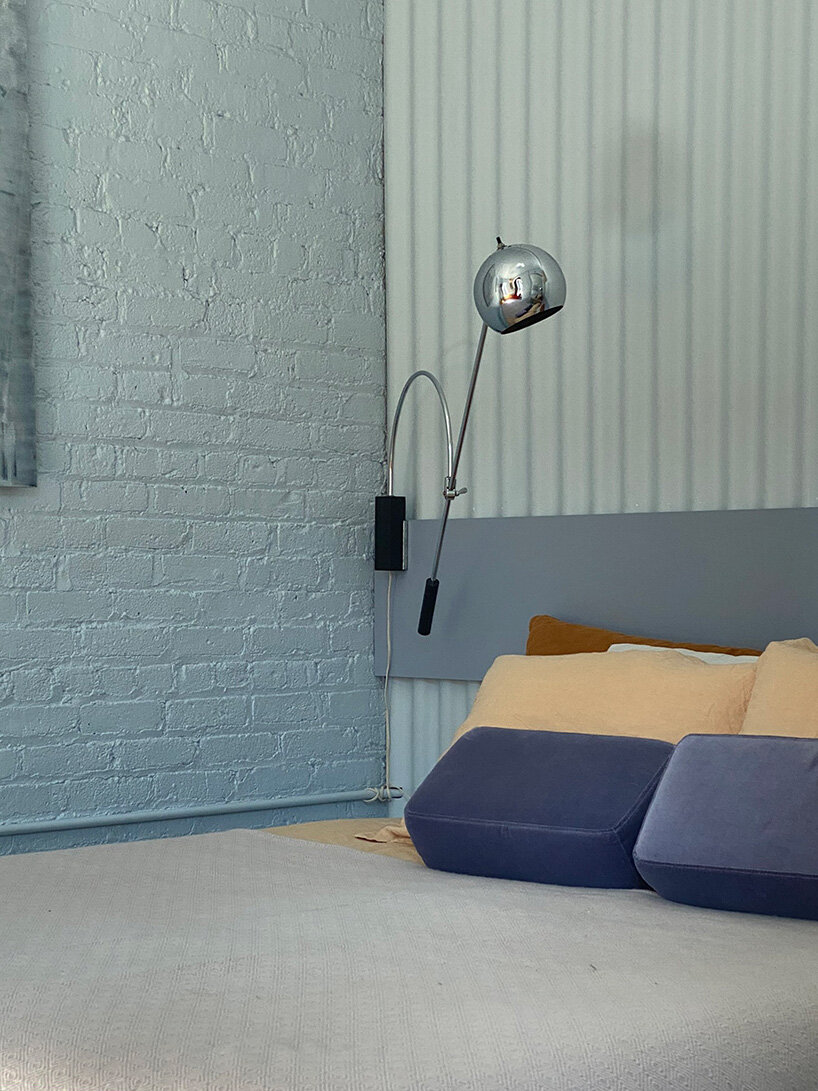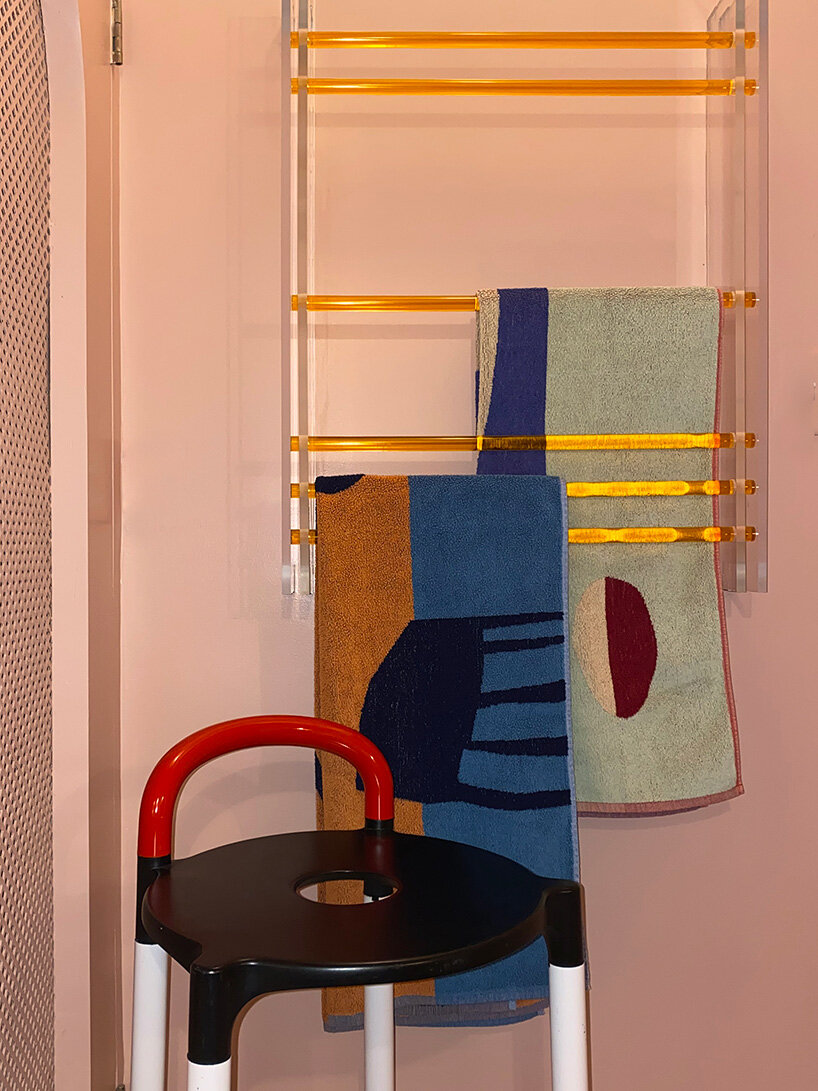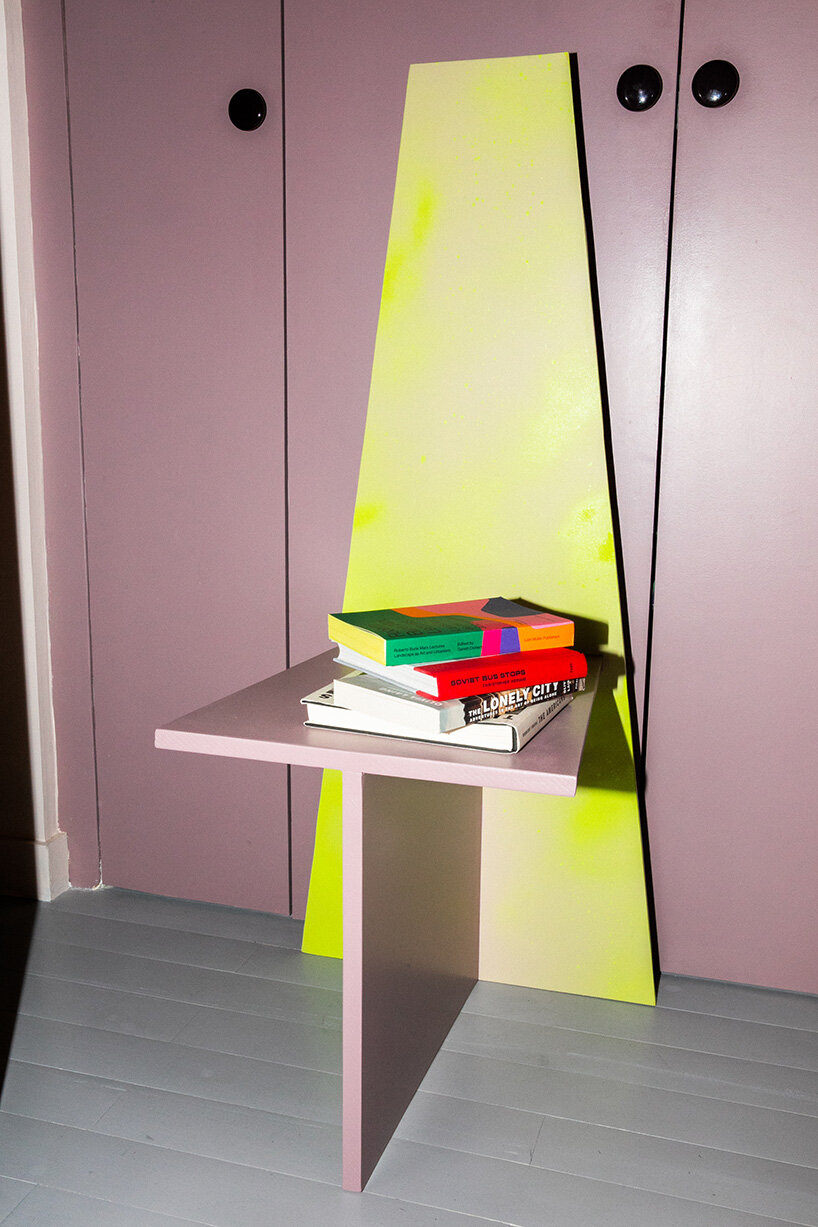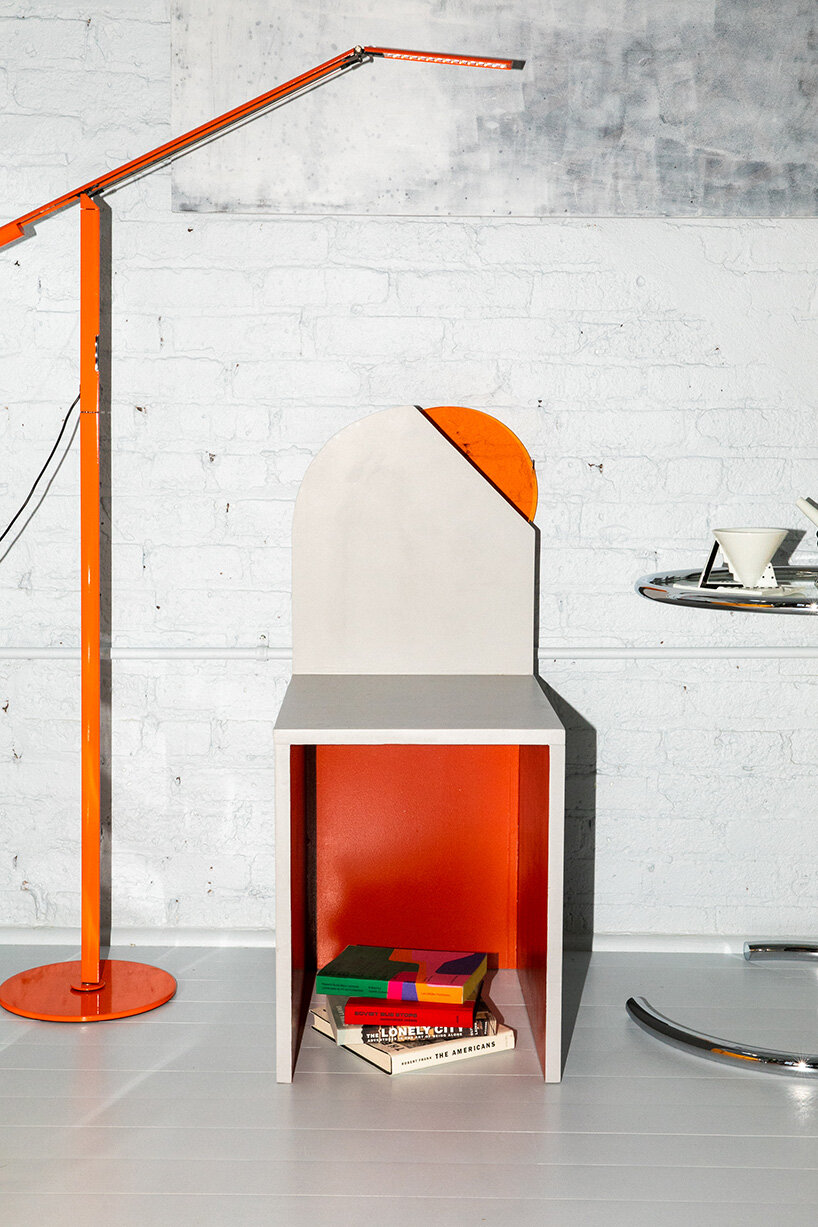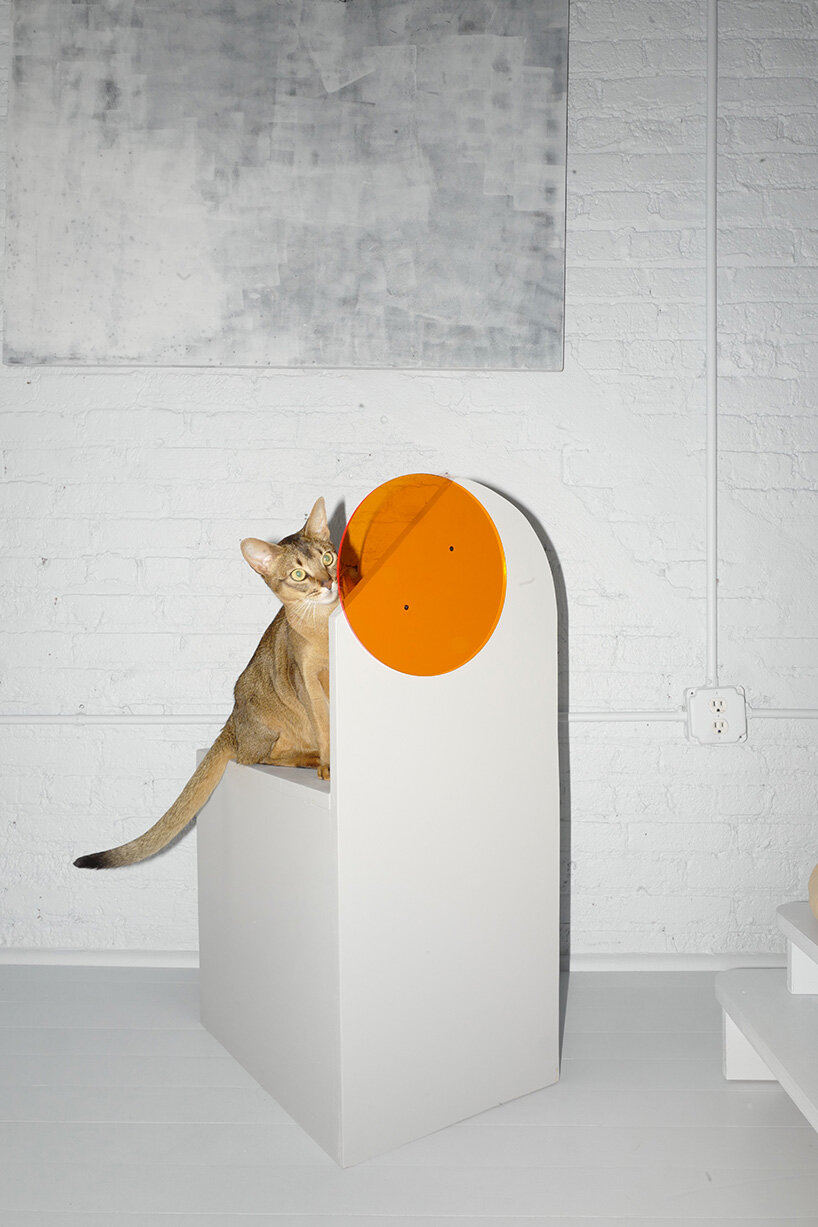 project info:
name: williamsburg apartment interior
architect: antonio monserrat
location: brooklyn, new york
myrto katsikopoulou I designboom
mar 26, 2021