REST arquitectura conceptualizes its casa lulá' as a reinterpretation of the architectural heritage of oaxaca. the dwelling presents a hybridization of the monumental and pyramidal architecture of mexico's monte albán, and the central cloisters or patios of oaxacan architecture. the project is envisioned as a great ruin or rock that flows and emerges from the landscape and taking shape as various architectural elements and ultimately forming the casa lulá.
by orienting its casa lulá' diagonally along its rectangular site, REST arquitectura generates four distinct triangular gardens. the social and private spaces are separated by a centralized gathering space which serves as a transition zone. this large area is focused around a rock garden and hammock that hangs below a circular skylight, inviting the occupant to contemplate the sky and the stars, also functioning as a large sun clock. the position of the sunlight penetrating the space allows the occupant to identify the time over the course of the day. the surface of this cloister with its circular shape and stone material palette is suggestive of a tahona chilena mill, where the agaves are crushed for the production of mezcal in mexico.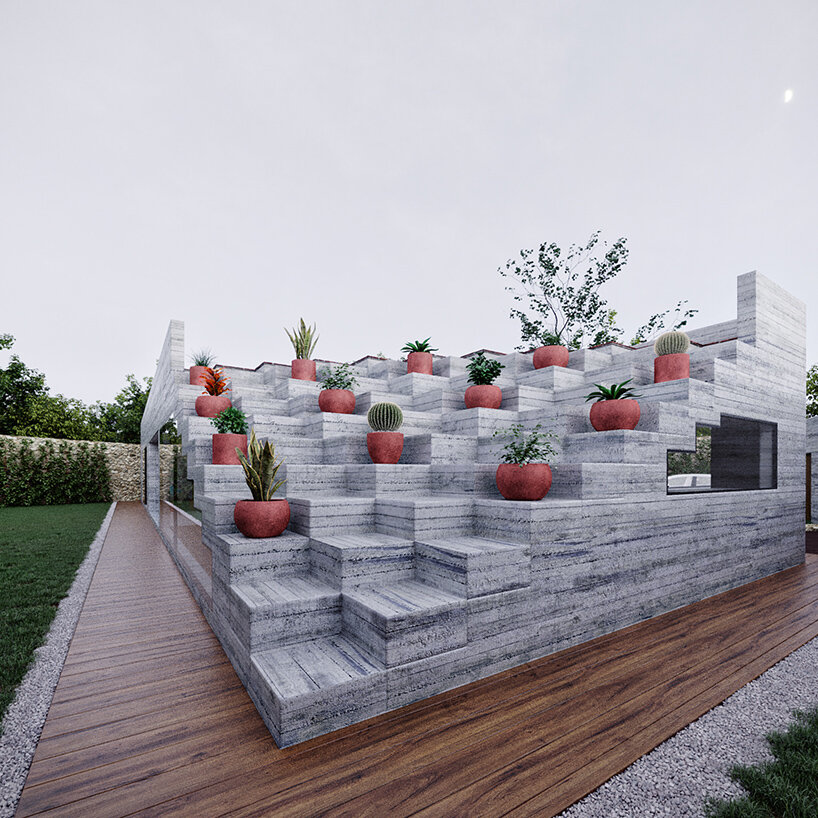 the stepping, pyramidal geometry of REST arquitectura's casa lulá' presents an endless opportunity for use. from serving as a seating-height stair leading to the upper terrace, to generating gardeners, rest spaces, or an outdoor cinema. the stepping element is inversely expressed from the interior and introduces a sculptural element for the storage of books or other small objects. this area is hidden from the entrance on the other end of the dwelling, but is ultimately discovered after the occupant travels through the course of the house. the project reflects oaxacan history and mexican habits in a physical and tangible architecture. casa lulá' takes its name from the zapotec word for oaxaca, a native language of the state of oaxaca, during mesoamerican civilization.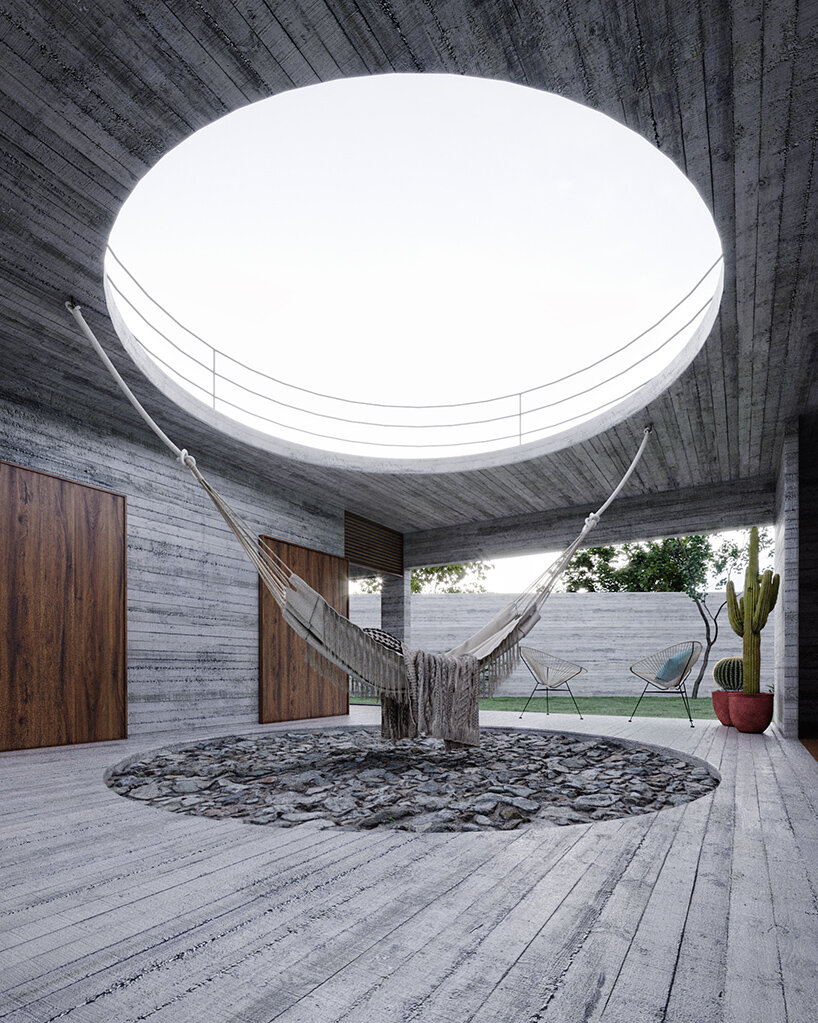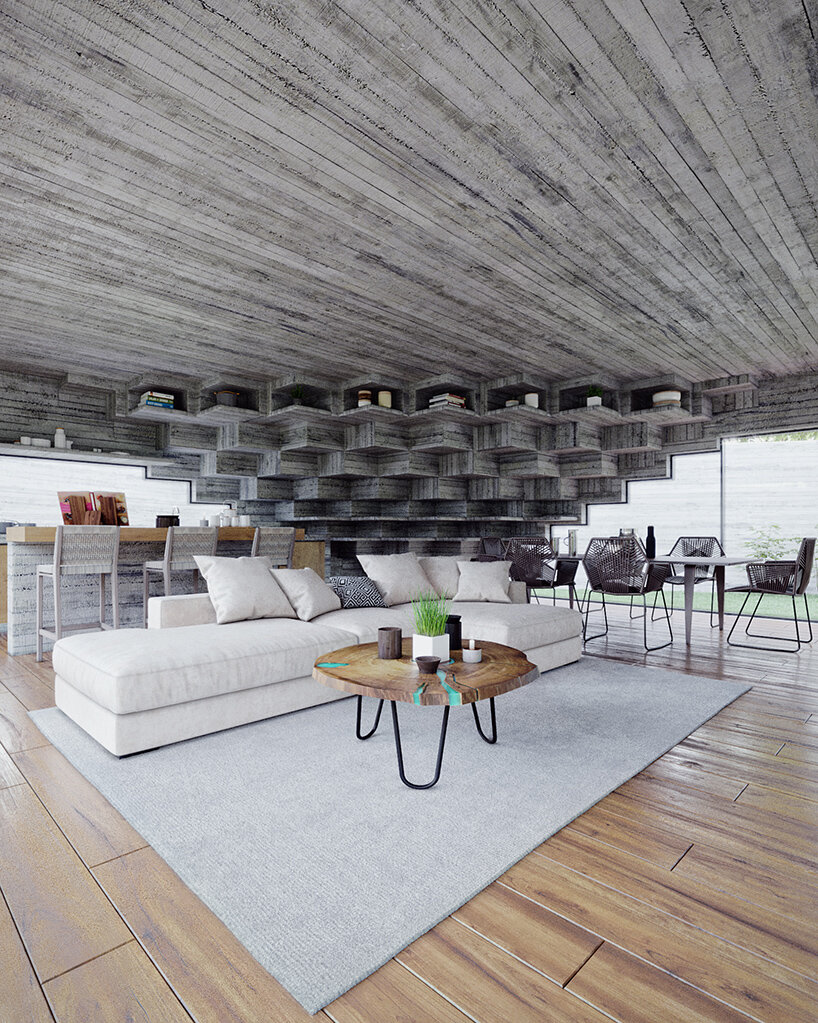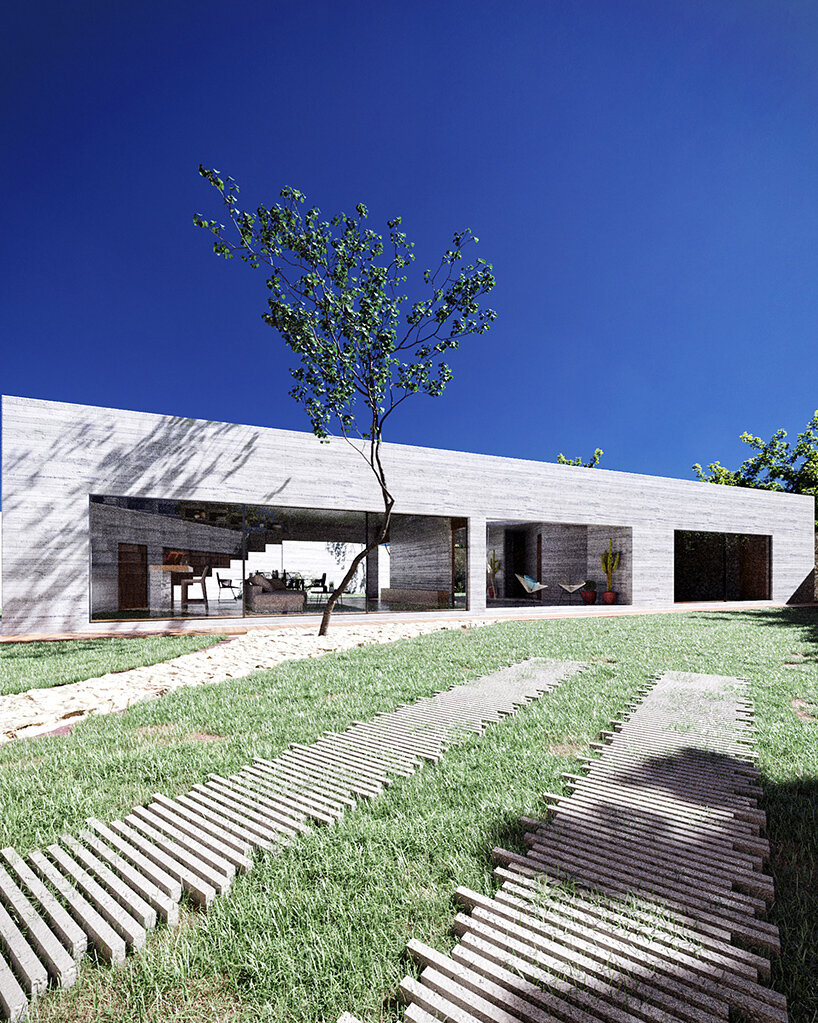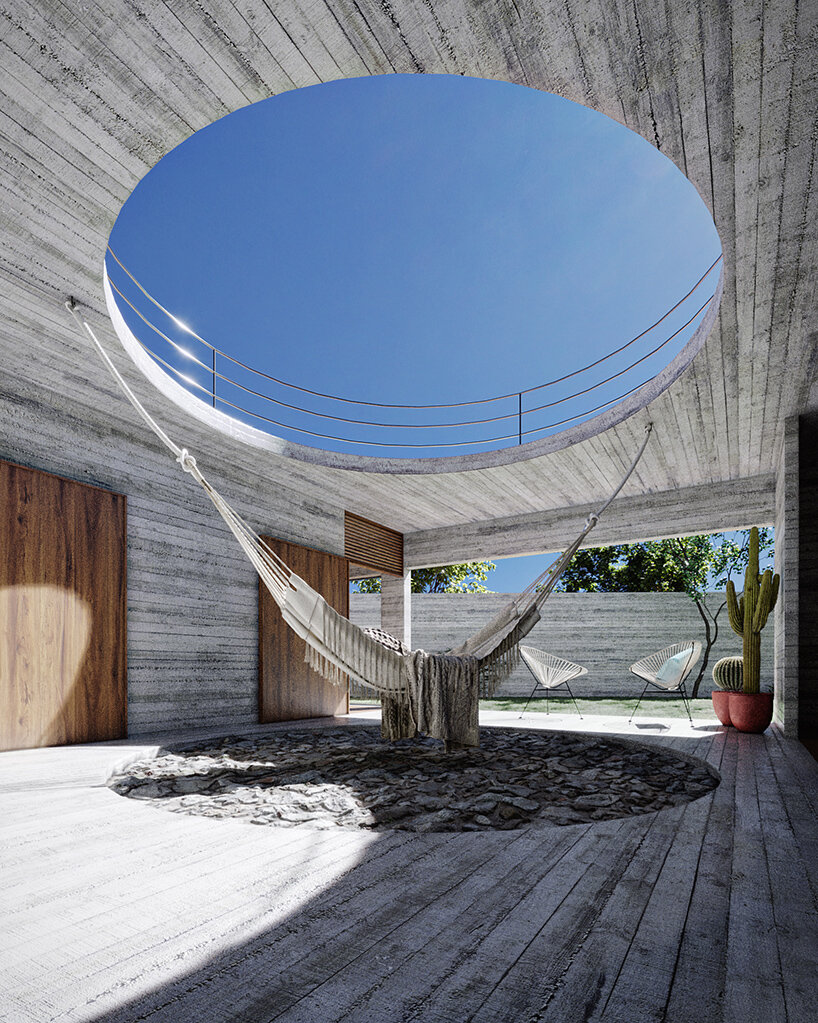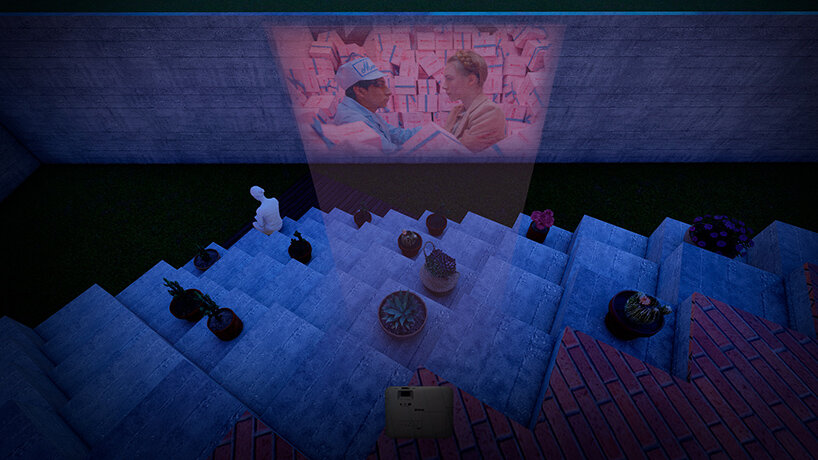 project info:
project title: casa lulá
architecture: REST arquitectura
location: oaxaca, mexico
status: concept