within the tokyo metropolitan area, nendo has transformed a commercial facility, owned by japanese retail company marui, into a shared housing connected to the adjacent 'marui kichijoji' store. the structure emerges as a geometric dwelling with a distinctively patterned facade and a minimalist interior, featuring 43 separate rooms. taking advantage of the highly convenient location, the project generates an efficient living environment that can be replicated in the various properties of the marui group. 
all images courtesy of takumi ota
nendo's shared residence develops on the 2nd and 4th floor of the pre-existing building, comprising 43 rooms with each one compactly housing 7 to 12 sqm. in this way, sufficient common area is provided, and residents can enjoy a kitchen-dining space with a terrace opening towards the 'inokashira' park. the occupants have free access to the rooftop, as well as the employee in-store lounge. in addition, the facilities include a laundromat, along with a cafe on the 1st floor, which is also open to non-residents.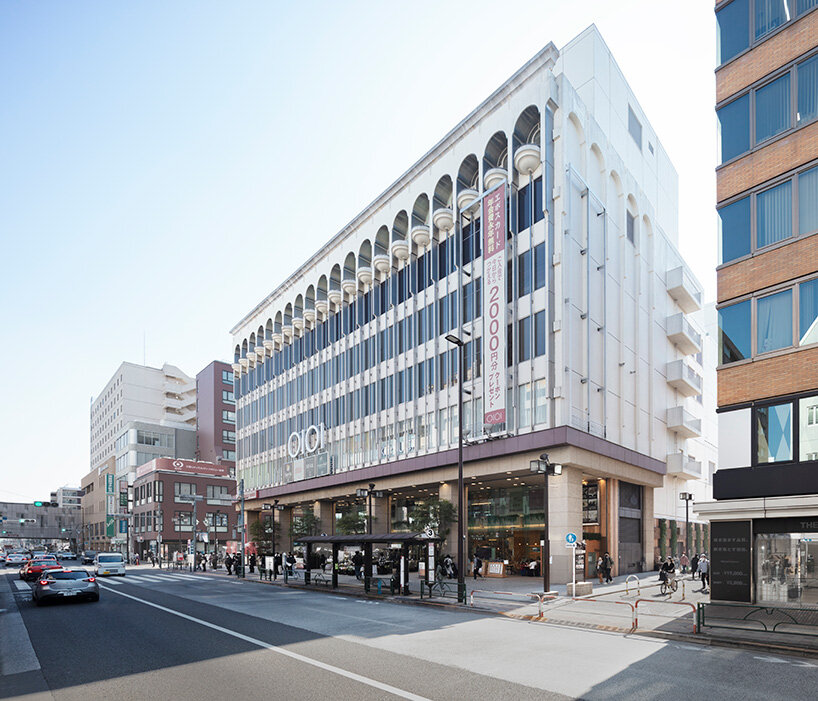 the company plans to build more shared housing units in the future, in order to allow mutual use of common areas in new properties, as well as the possibility of easy relocation, according to occupants' lifestyle changes or family growth. with that in mind, the rooms are furnished with essential home appliances and furniture, while rental services of daily necessities are provided by marui group to free residents from excess possession that weighs them down. moreover, foldable containers that are often seen within store warehouses, are used as furniture that can be folded and tucked away.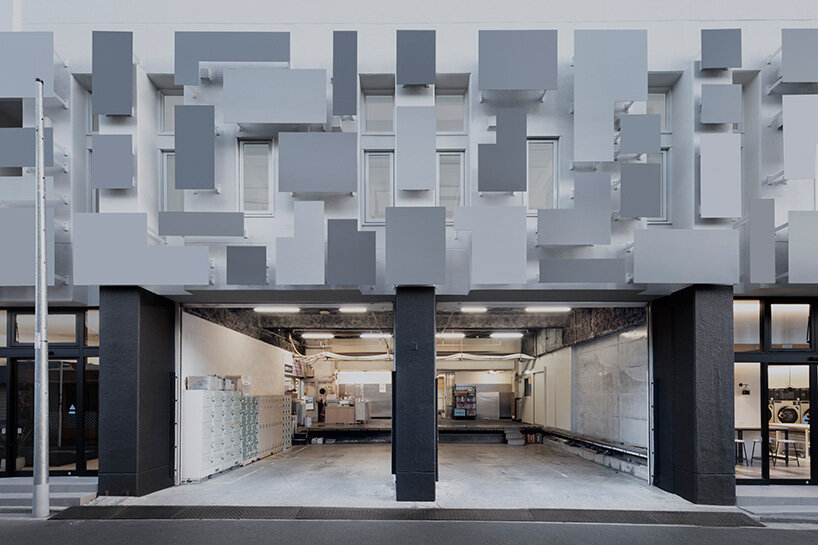 the pattern used for the building facade, also applied to curtain and cushion fabrics, was designed based on an image of houses in various layouts. meanwhile, this motif was also utilized to create bespoke furniture and light fixtures. apart from showcasing the effective use of available space by nendo, the project also reflects the long-term vision of marui group to transform what was previously 'a place only for selling goods' to 'a place that suggests a new lifestyle and community', while consequently revitalizing the area.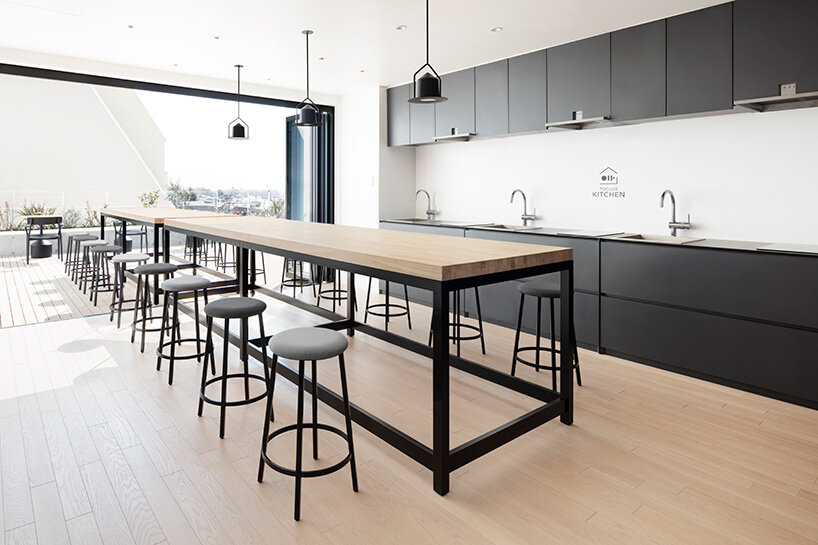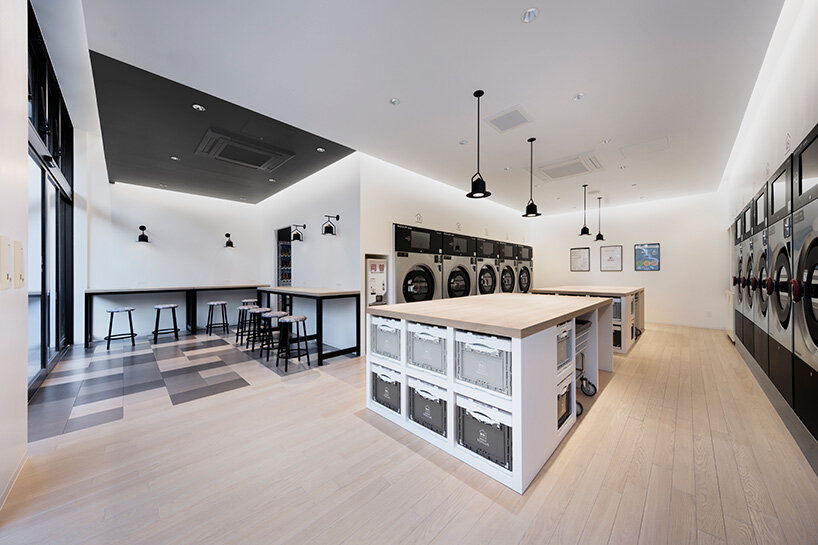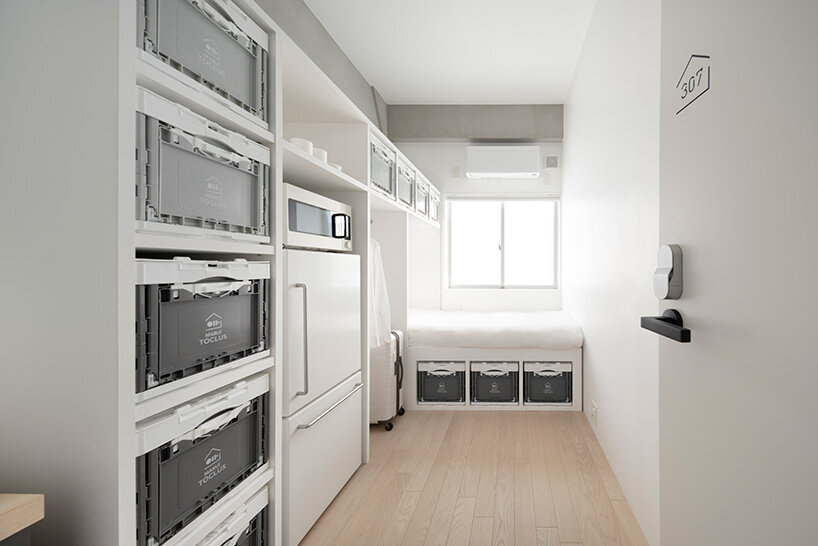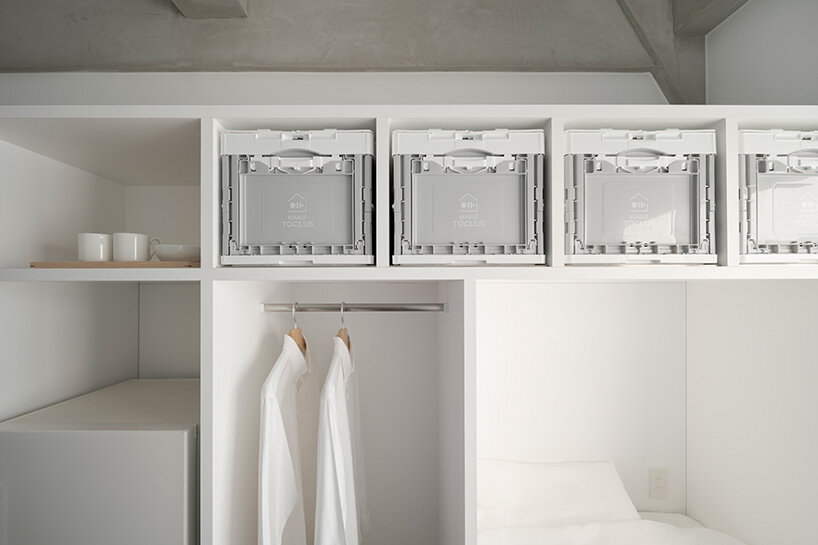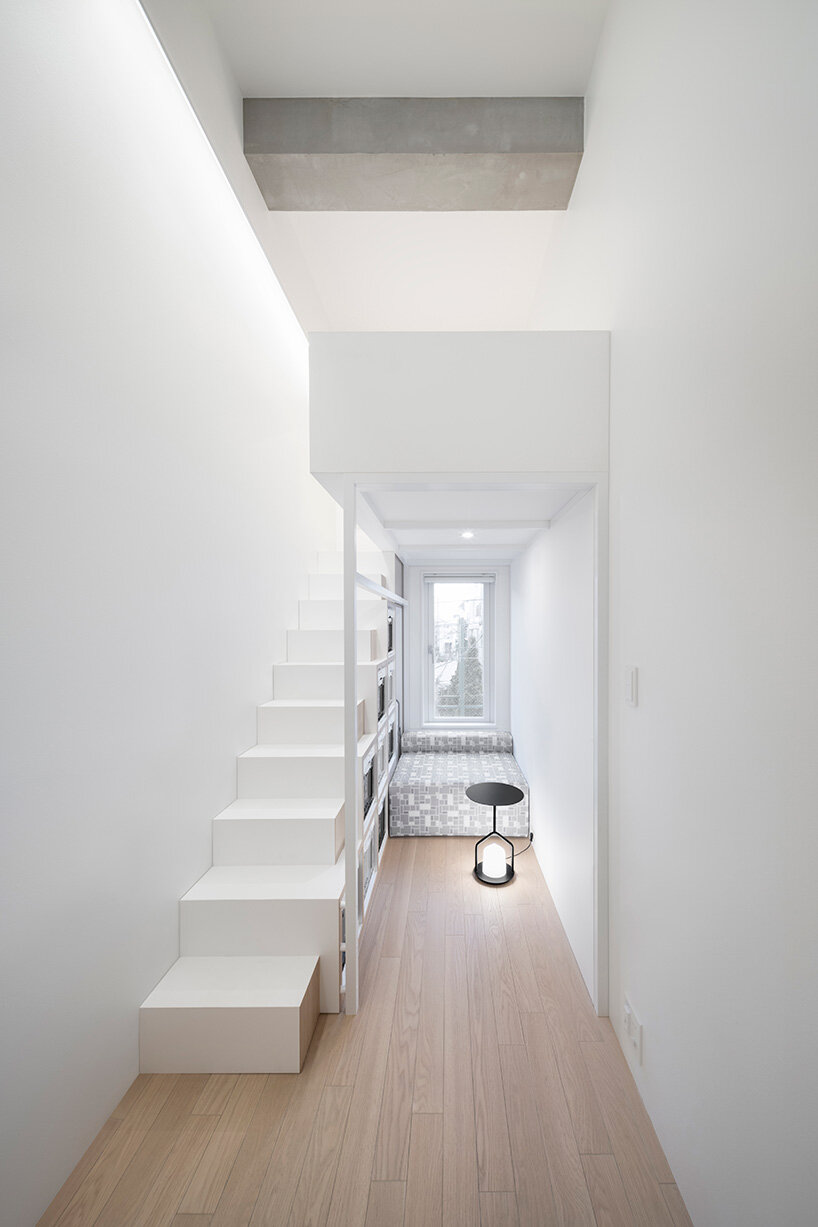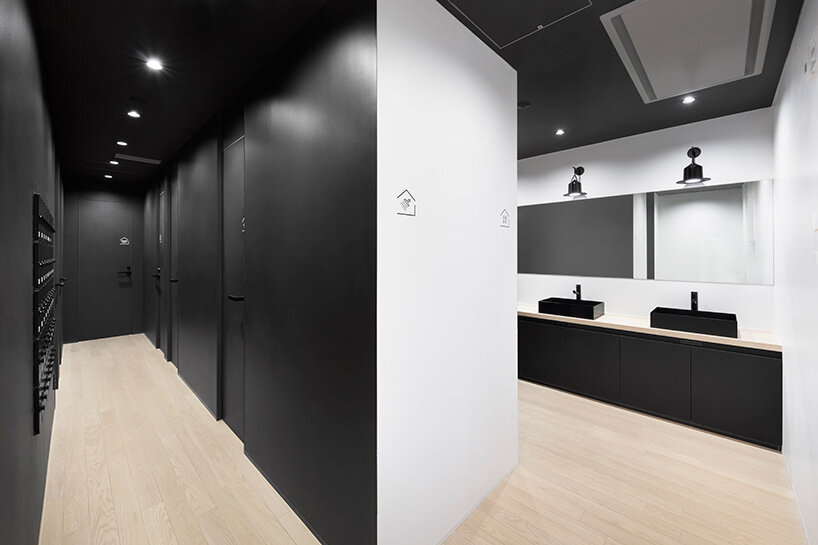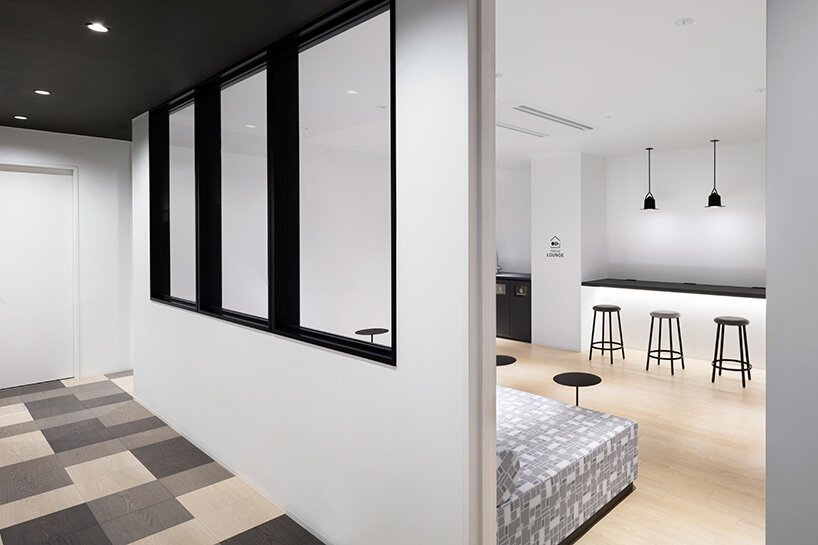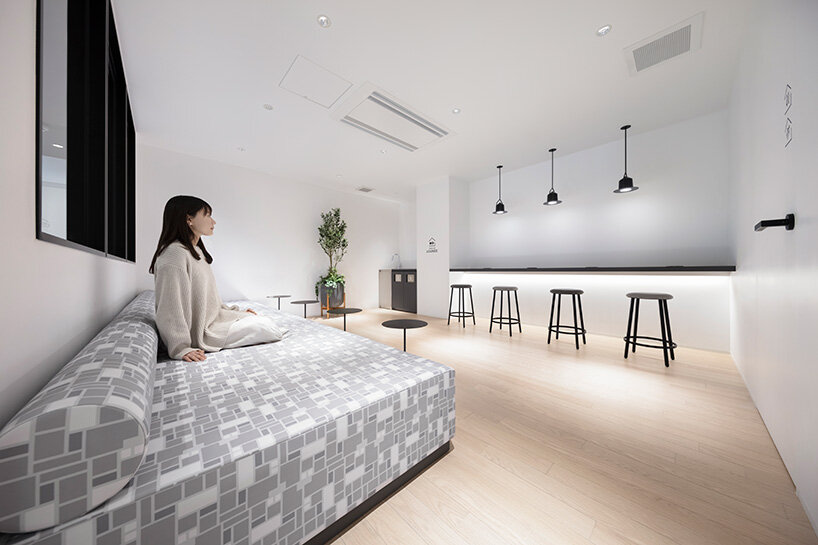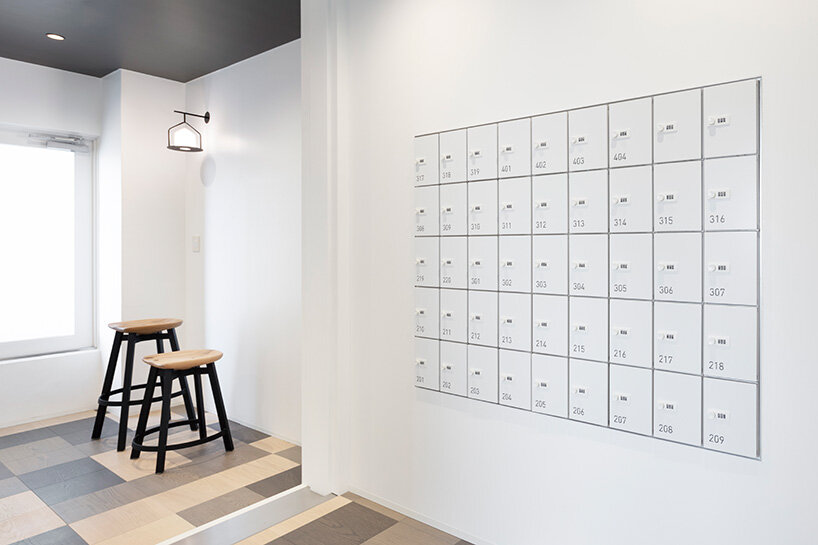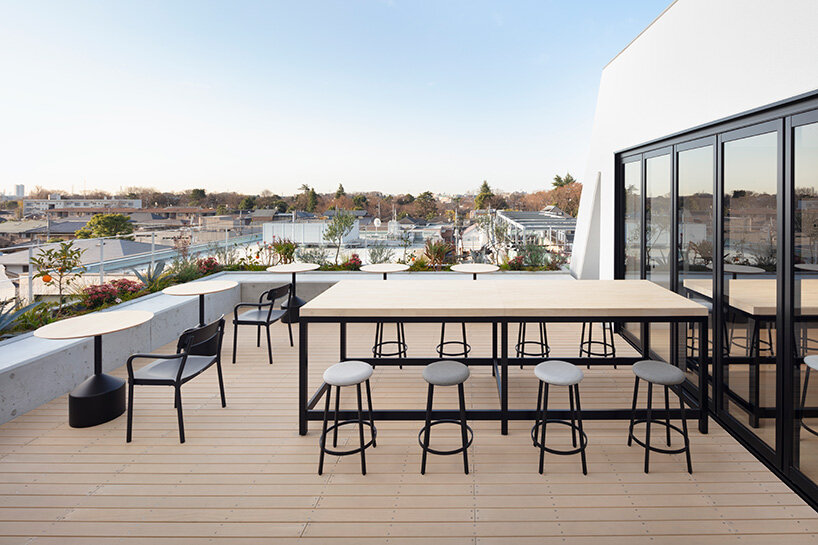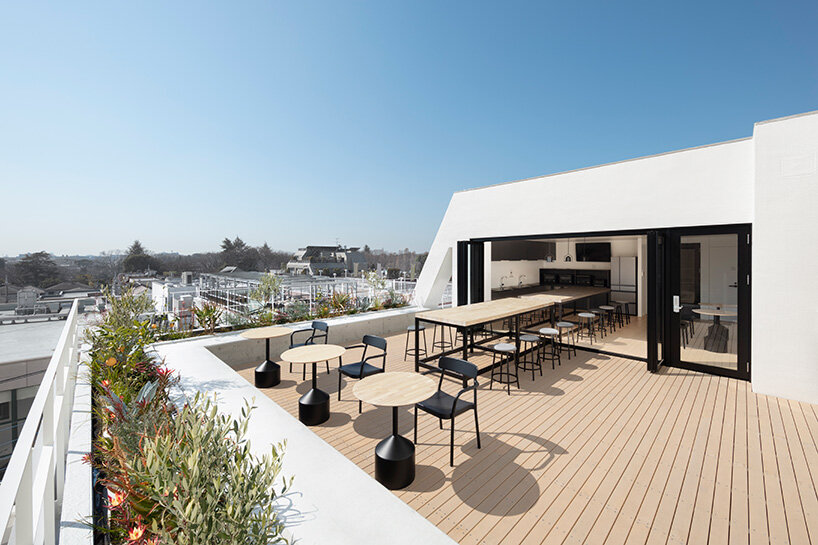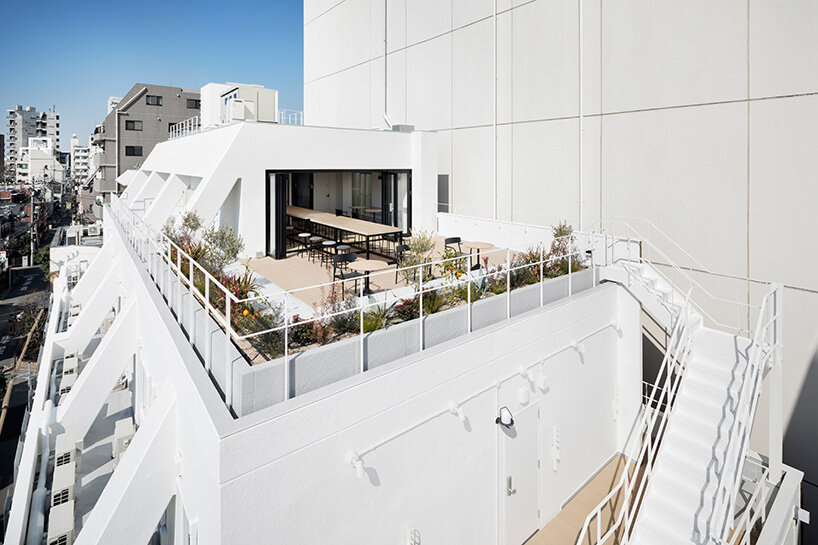 project info: 
name: marui toclus
architects: nendo
location: tokyo, japan
myrto katsikopoulou I designboom
mar 26, 2021