you don't need to be a star to be featured in JR's work. since 2011, the enigmatic parisian artist/activist behind some of the world's most provocative large scale public photography projects has been calling on the public to participate in his art projects. from new york to naples, tokyo and paris, JR's insideout project encourages people to send their black and white portraits which are then printed in large format and pasted across cities around the world. in 2019 he introduced his first children's book titled wrinkles, and now he's back with how old am I, a book that profiles 100 people from around the world in numerical order, from a one-year-old to a 100-year-old.
images by phaidon
'my work is always an excuse to start a conversation, whatever it is and however we actually do that,' said JR. 'whenever we have those portraits pasted in the street or whenever I'm organizing a pasting, it's actually an excuse for a conversation. that's really the meaning of my work – it's to create discussion. that's what this book is doing. it even has a question mark on the cover. I think that's the best thing we can do for kids today – push them to constantly raise questions.'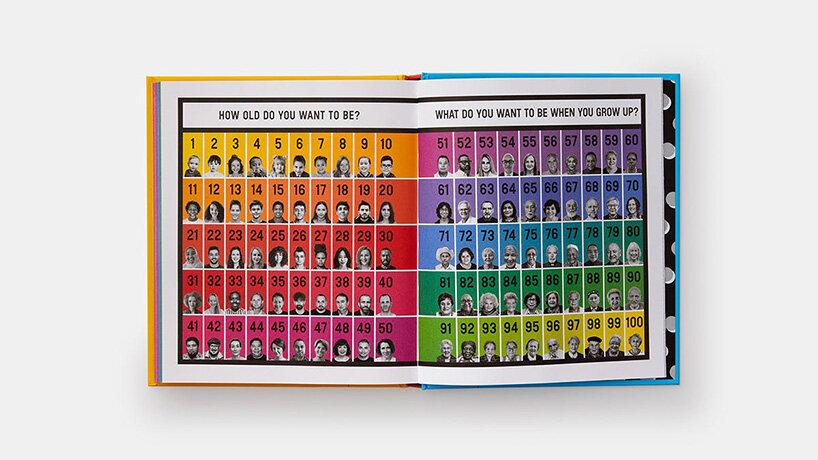 the how old am I book by JR features beautiful black-and-white pictures that allow children aged 4-8 to gain visual insight into how the appearance of a teenager might differ from a parent or grandparent. created with co-author julie pugeat, the book expands with texts that detail each individual's personal experiences, wishes, memories, and emotions, leaving readers with an appreciation and understanding of life's gifts and challenges, as well as a good grasp of the aging process.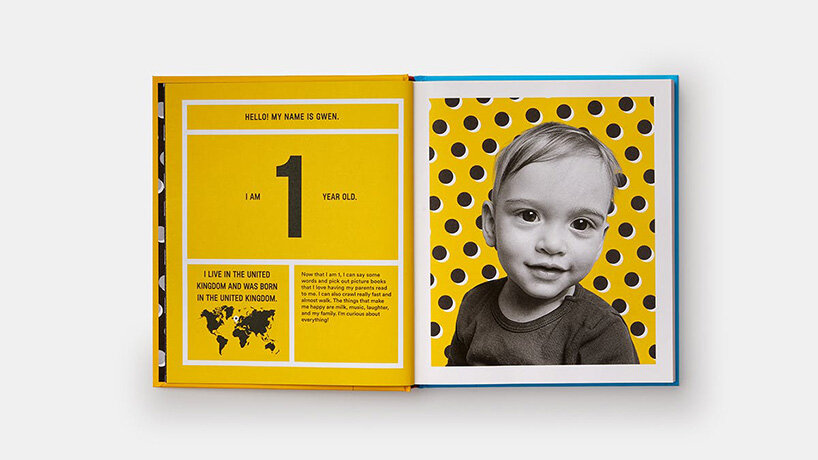 the book contains portraits and stories from people all around the world, from el salvador to south korea, barbados to zimbabwe. how old am I? is an easy read for both parents and early learners and makes for a great conversation starter about life, growing up, making a life and moving around.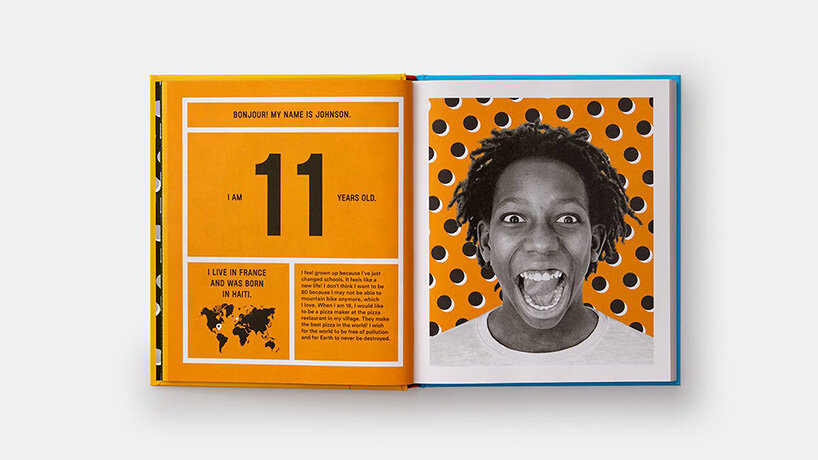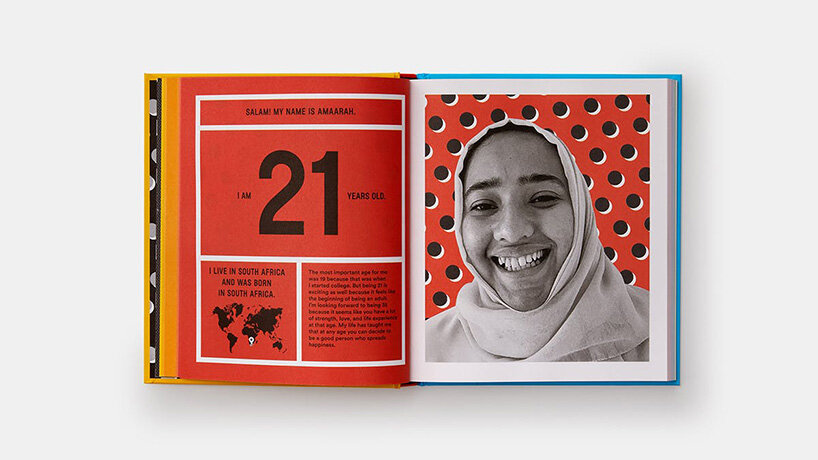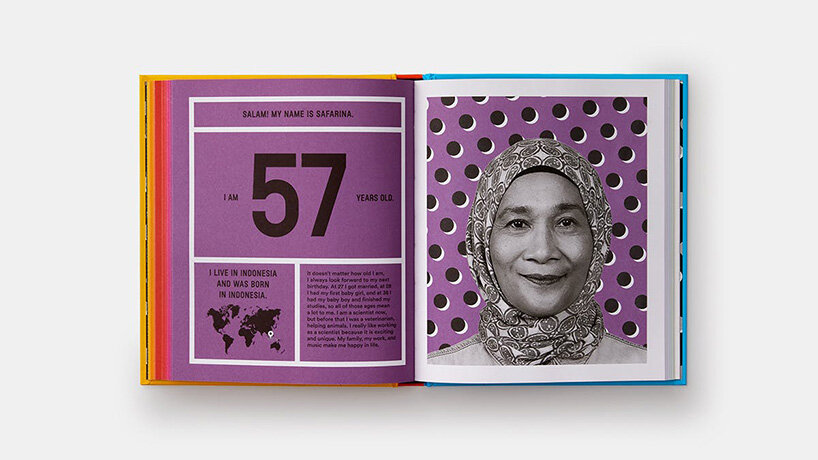 book information:
name: how old am I?
author: JR
published by: phaidon
format: hardback
size: 215 x 185 mm (8 1/2 x 7 1/4 in)
pages: 216 pp
illustrations: 100 illustrations
isbn: 9781838661588
juliana neira I designboom
mar 25, 2021