london-based firm PAN- PROJECTS has teamed up with haruki oku design to renovate a three-storey building in tokyo's aoyama neighborhood. the project, called 'the playhouse', accommodates a british fashion store on its ground and first levels, with a hall for a wedding and event planning company on the top storey. the store responds to the ongoing pandemic and the resulting acceleration of digitalization.
image © kenji seo | video © kenji seo
PAN- PROJECTS and haruki oku design were challenged to envision a new spatial model for retail by reconsidering the function of physical stores. as a result, 'the playhouse' serves as a destination to learn, discover, and experience the cultures related to the brands presented. as the act of purchasing can be done virtually, it is hoped that the physical stores of the future can engage the attention and interest of potential customers.

images © kenji seo
the team began the project by considering the whole building as an alternative form of theater. this involved designing transformable architectural elements that allow a variety of events to take place throughout the building. the entrance atrium is designed as a fly system with a movable curtain that creates a temporary stage for events such as talks and concerts — accommodating up to 50 people. beyond, the shop area at ground level has multiple rotatable walls, providing flexible space for hosting activities such as pop-up markets, fashion shows, or workshops.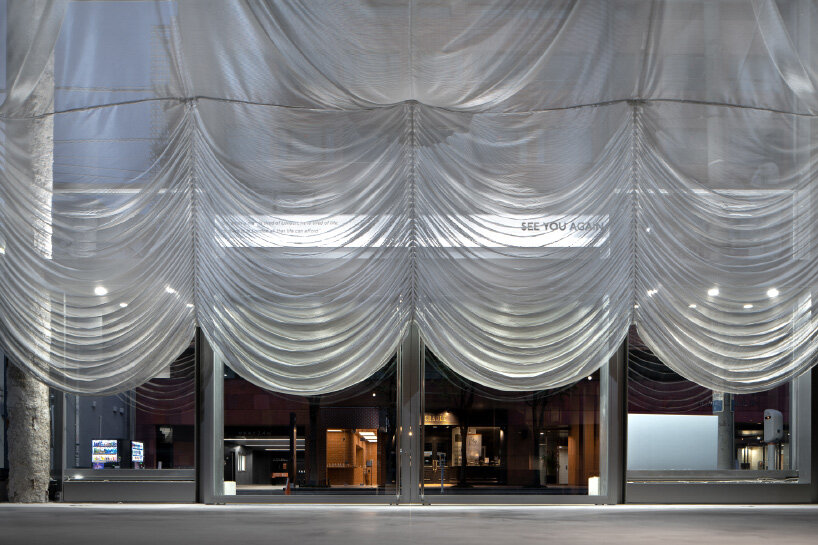 image © kenji seo
the foyer placed in the center of the first floor leads guests to the second level, while shaping a display space for the shop's permanent brands. the hall on the second floor features various textiles that allow the space to fluctuate its size in order to host events of various scales. 'the playhouse' seeks to challenge the conventional spatial model of shops by allowing culture and activities to co-exist with the retail space.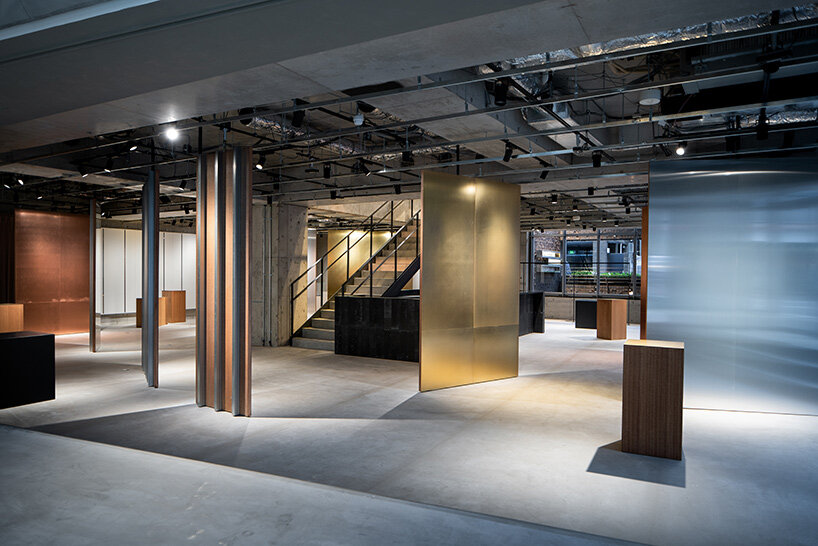 image © kenji seo