located in shima, a coastal city in japan, this two-story house by nanometer architecture is wrapped in charred timber cladding. a large gable roof with extended eaves tops the entire building, creating an inhabitable space underneath. inside, the wooden frame construction, the columns and the beams of the structure remain visible, while large openings throughout connect the interior with the rich nature outside.all images by tololo studio
nanometer architecture's 'house in shima' is located on a site by the entrance to the forest of a national park where untouched nature spreads. the project is developed for a young couple that will increase to a family of four. a self-proclaimed shima tourism ambassador, the owner asked for an inviting place where many people can enjoy the surroundings and feel the natural air.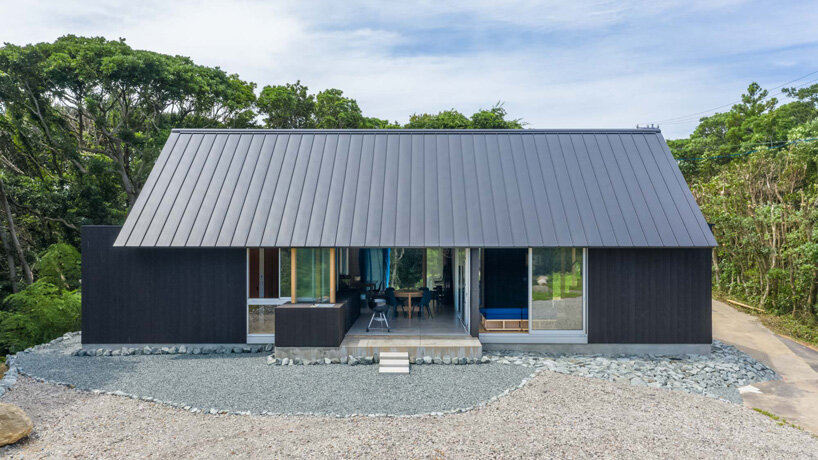 'the word structure has two meanings,' says nanometer architecture. 'one is the combination and mechanism of the various parts that make up the whole (e.g, earthquake-resistant structure). the other is the whole and various relationships that are created by connecting various elements to each other (e.g, social structure).' this project seeks to highlight the latter structure.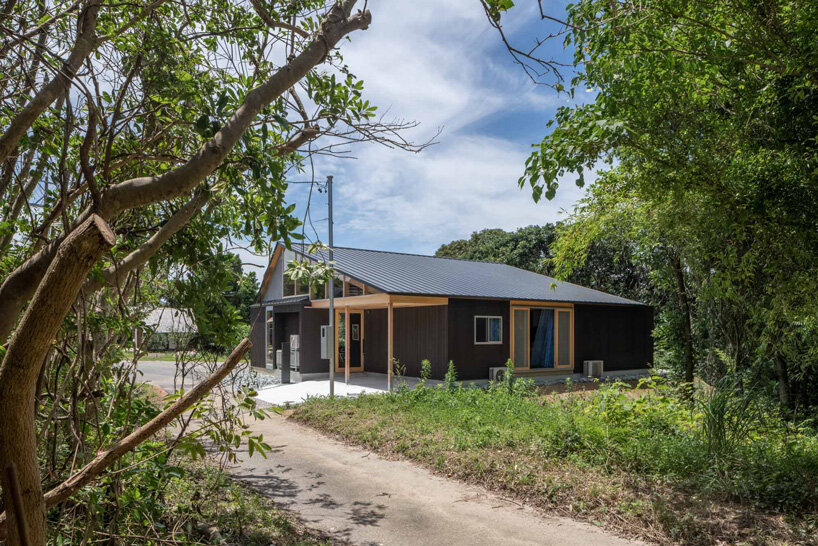 the wooden frame construction remains visible on the inside, where charred timber is combined with naturally-colored wood. all the different zones and functions are gathered together to create a 'living thing' that encourages inhabitants and visitors to make the structure their own. 'it feels like cells are gathered together to make a living thing,' notes the japanese architecture studio. 'it is a living structure that creates independent, yet united objects.'