bjarke ingels group (BIG) and james corner field operations share images of their newly updated masterplan of the williamsburg waterfront, 'river ring.' developed by two trees management, the project occupies brooklyn's east river waterfront and seeks to introduce a new model for urban waterfront resiliency and transform the way new yorkers interact with the water. the masterplan's most significant update since its last iteration in 2019 involves the redesign of its two gently sloping towers. while the BIG-designed towers were initially planned to rise to a height of 600 feet and 650 feet, they will now measure 710 feet and 560 feet. that offer a mix of uses vital to the williamsburg community — housing, community space, local retail and offices.
all images © james corner field operations and BIG-bjarke ingels group, courtesy of two trees management
BIG, field operations, and two trees management, aim to break ground on williamsburg's 'river ring' before the end of mayor de blasio's final term later this year. while bjarke ingels group is responsible for the design of the buildings, and james corner field operations designed the waterfront park. the park aims to restore the critical ecology of its riverfront site, while the masterplan includes three acres of public open space and three acres of protected in-water access. the plan is anchored by a first-of-its-kind protected public beach with a storm resilient edge will protect over 500 inland properties from flooding.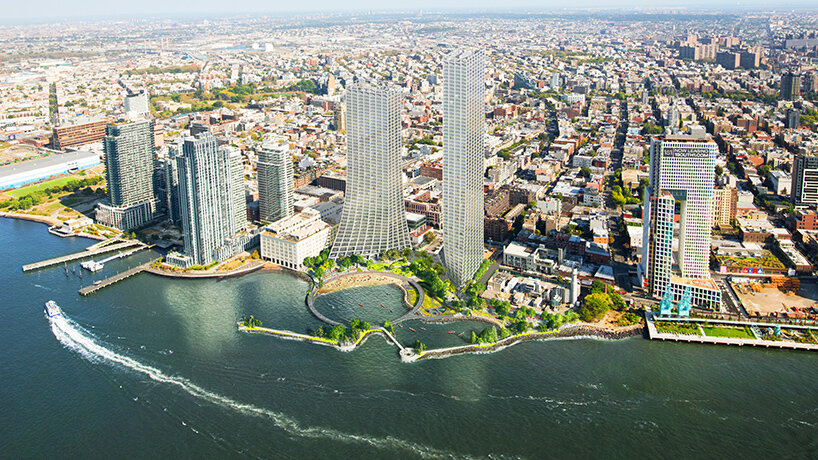 the field operations-designed 'river ring' waterfront park in williamsburg is defined by its circular esplanade that extends into the east river. this element promotes access in and around the river, and introduces an amphitheater, large sandy beach, tidal pools, and a salt marsh. the ring connects to the park's breakwaters which provide protection and form a series of nature trails that extend out to the existing concrete caissons. meanwhile, a boating cove at north 1st street includes a sandy beach for boat access surrounded by wetlands and is adjacent to a series of community kiosks and a children's natural play area.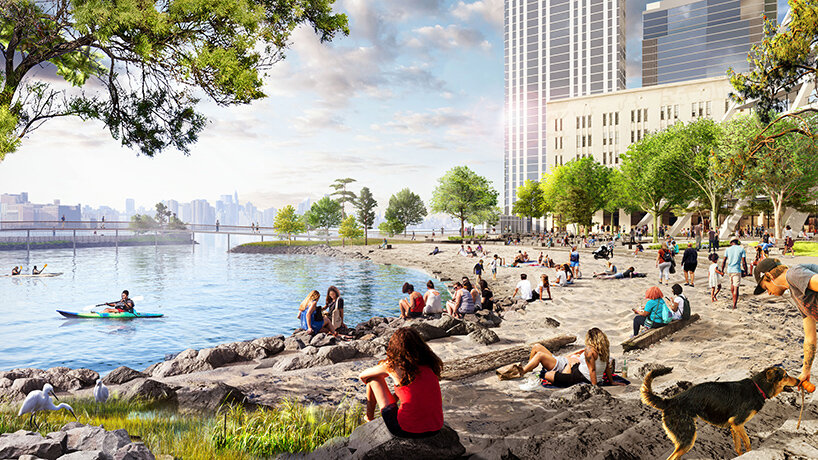 the BIG- and field operations-designed river ring waterfront will introduce a new green energy plan within the fabric of williamsburg. the masterplan will integrate a cutting edge microgrid system for the large mixed-use complex. this system will mitigate demand from the overtaxed con edison system and will offload excess power to neighboring facilities and buildings, serving as a backup energy source for the community in case of a power outage.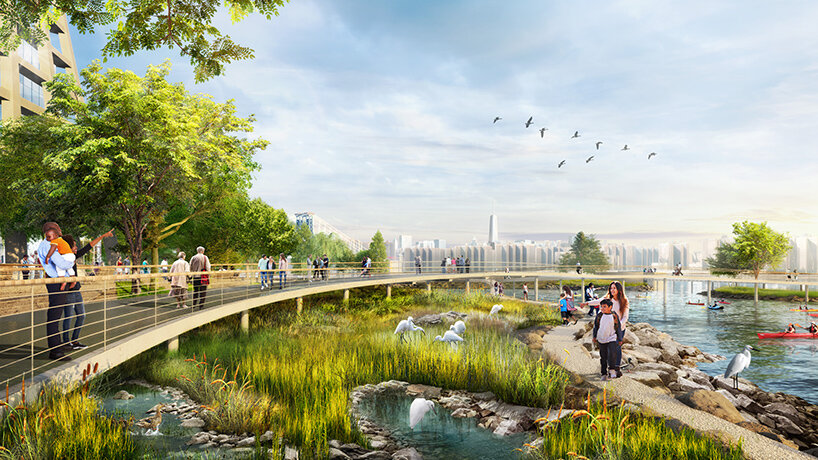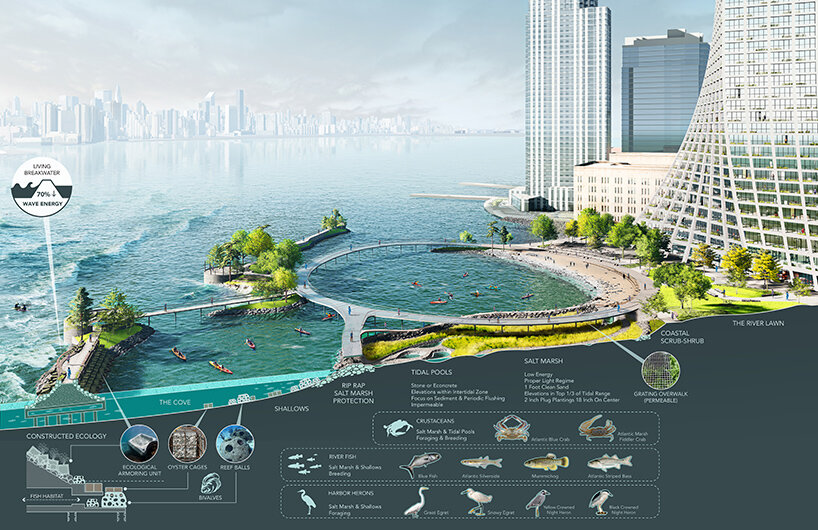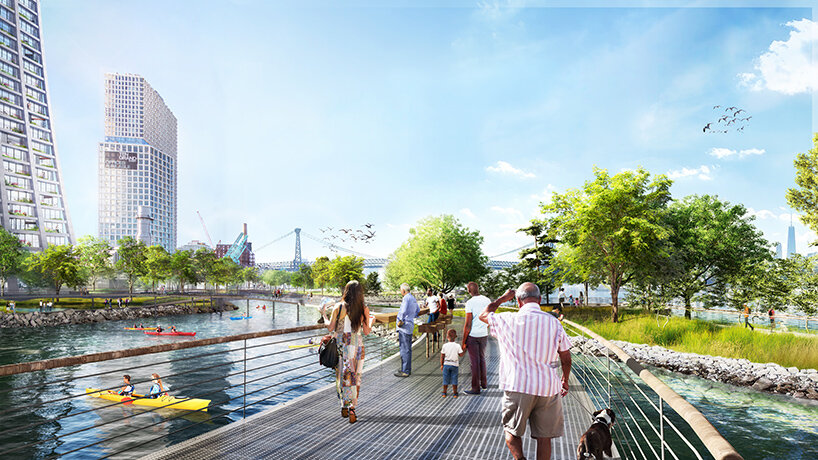 project info:
project title: 'river ring'
location: williamsburg, brooklyn, NY
developer: two trees management
design: james corner field operations and BIG-bjarke ingels group