latest images are revealed of OMA's audrey irmas pavilion, which is quickly taking shape in los angeles and is expected to open in early 2022. led by shohei shigematsu, head of the firm's new york office, and rem koolhaas as partner, the project broke ground in november 2018 and will stand as OMA's first building in the city. the addition to the wilshire boulevard temple, los angeles' oldest jewish congregation, is defined by its inclined volume and graphically patterned facade. 
image courtesy of the audrey irmas pavilion
as construction progresses on the OMA-designed audrey irmas pavilion, the team reveals an inside look into the fabrication process of its defining facade. the team at stromberg architectural products documents the creation of the facade's 2,000 hexagonal panels in a step-by-step video, from its two-dimensional beginnings in autocad, through the modelling and molding of the individual panels in texas, and their ultimate transport and installation onto the structure in los angeles. following the CAD phase, a full-scale model of the individual panel is carved in foam with the CNC machine, and hand finished with a coat of plaster. from this model, a fiberglass mold is created in which a GFRC (glass fiber reinforced concrete) piece is cast and installed onto a metal frame and cured.
the facade panels process
after each facade panel is produced, they are transported 1,500 miles by truck to los angeles for installation. late last week, urbanize LA photographer hunter kerhart had shared a few more recent construction photos. once completed, the audrey irmas pavilion will offer a new gathering place for the entire community. sited on wilshire boulevard beside the historic sanctuary of wilshire boulevard temple in koreatown, the project will host religious and cultural activities and performances.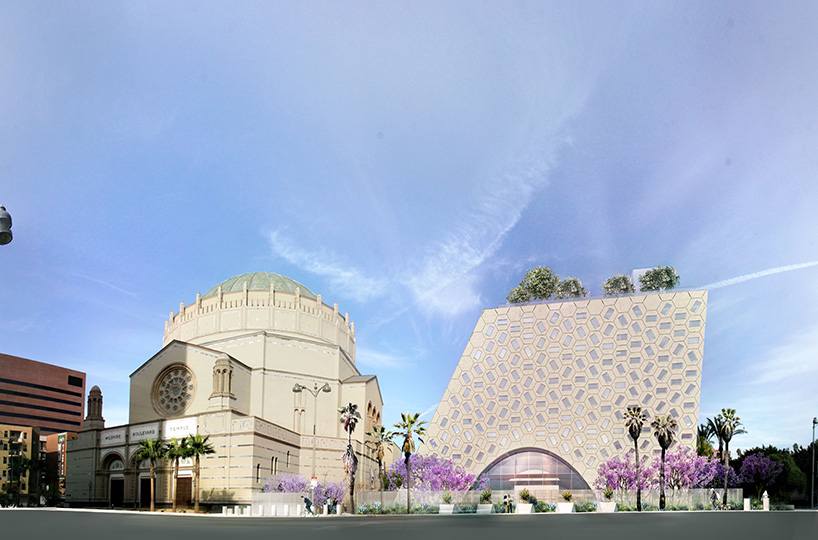 image courtesy of OMA new york
a more recent update on the audrey irmas pavilion includes the design of a mezuzah by OMA's rem koolhaas  — marking the last design detail and the first ever mezuzah designed by a pritzker prize winning architect. each will be put on each door of the great building. in a conversation with rabbi steve leder, rem koolhaas remarks that while the design request was both intriguing and challenging, he felt a new intimacy with the project to focus on the inner workings of the program. shohei shigematsu continued, commenting that it is 'rewarding to be able to design even to the smallest detail.'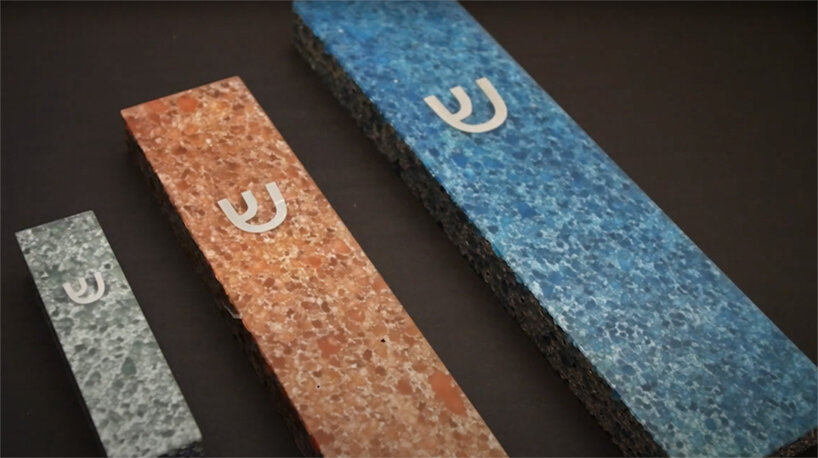 rem koolhaas-designed mezuzoth for the audrey irmas pavilion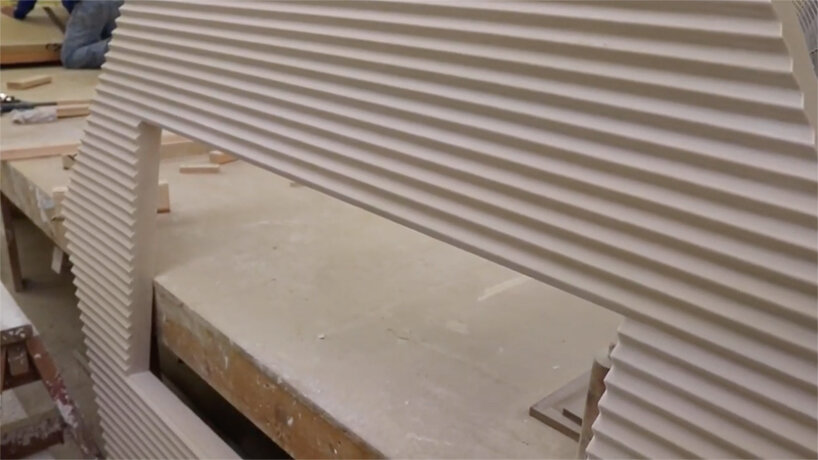 a fiberglass mold is created from a CNC-cut foam model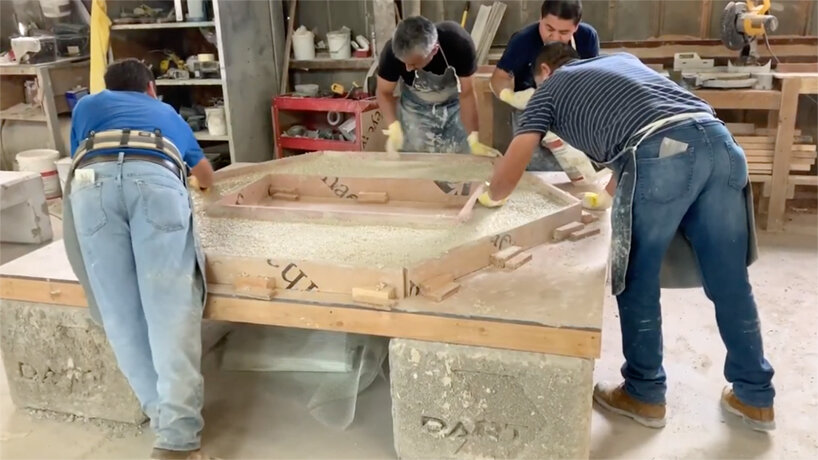 glass fiber reinforced concrete is cast, including marble and crushed limestone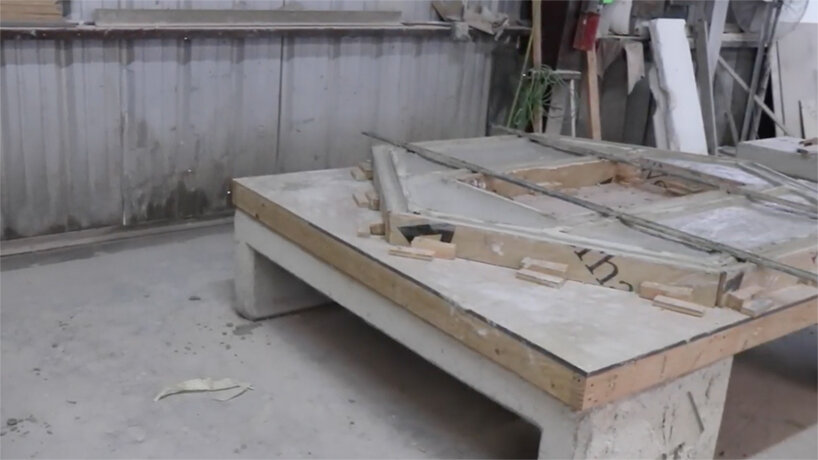 a metal frame is installed into the GFRC during the casting process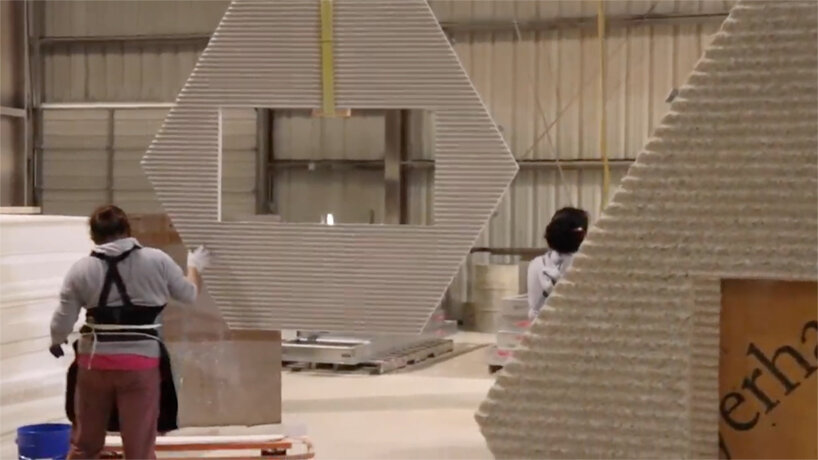 the cast dries overnight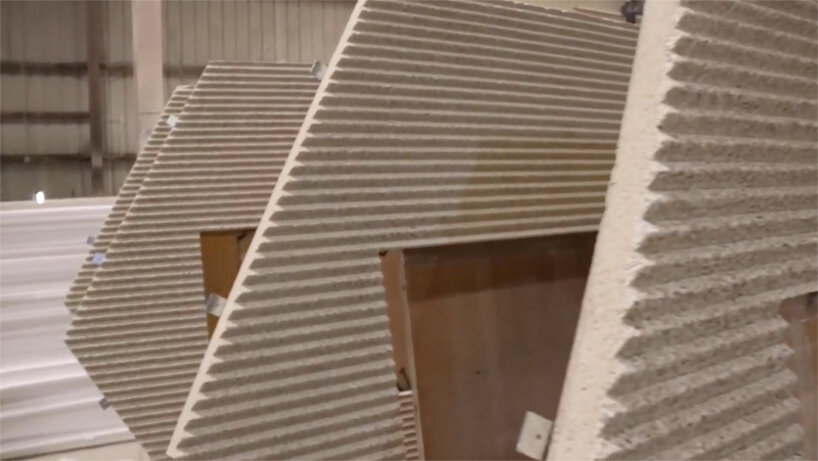 the panel is water-blasted to expose the texture of the aggregate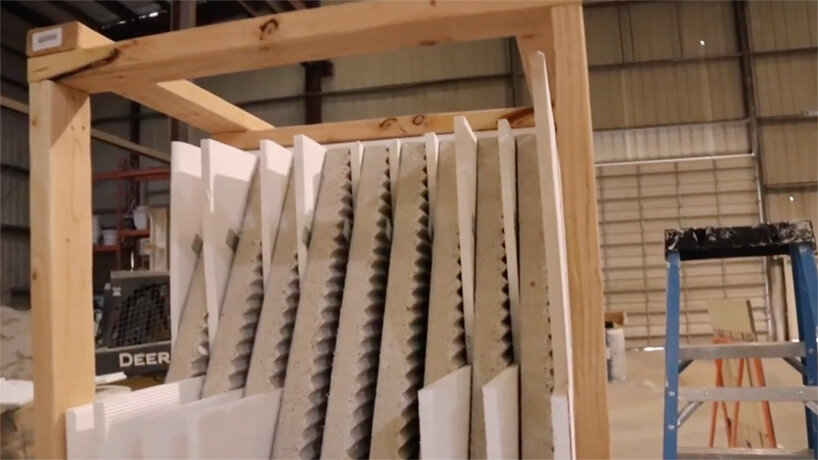 the panel cures for one week, and is then packaged for transport