the argentina-based studio of ana and alberto smud realizes its sucre 812 housing complex in buenos aires. the project is sited within the belgrano residential neighborhood, and was conceived from three central core themes — the relationship between the gathering spaces and resting areas, the link between the experiences in covered spaces and traditionally open areas, and the gradual dialogues between transparency and opacity that is created in the building's facade and its interior.
images by javier agustin rojas
architects ana and alberto smud organize their sucre 812 with a plan that consists of two apartments per floor. each unit is laid out with a front-facing gathering space, (living room and integrated kitchen) while the rear of the building hosts the bedrooms. the design of the plan serves to enhance shared, communal experiences and encourage new opportunities for engagement between neighbors. this is achieved not only through its organization by through the generous amount of space offered to these welcoming communal areas.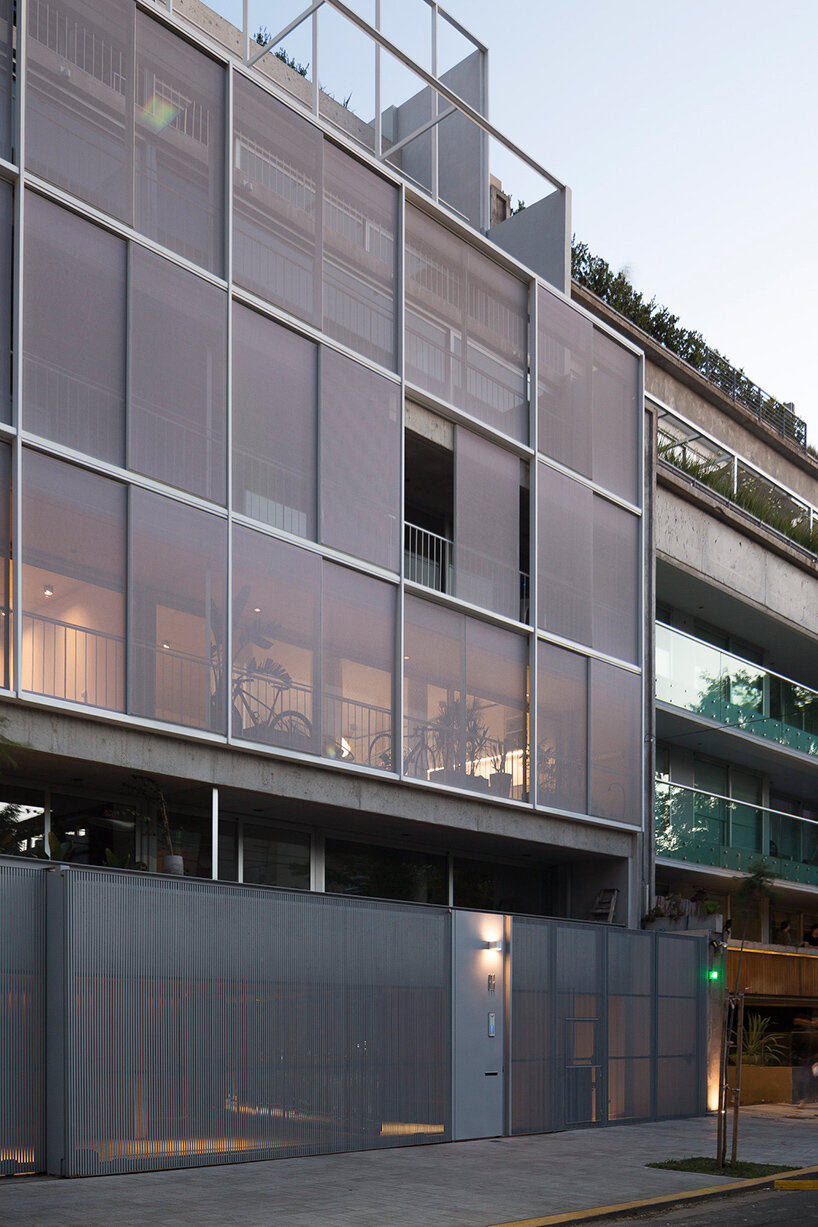 each living area within ana and alberto smud's sucre 812 spans the entire length of the unit. facing the street, the living spaces terminate with a wide balcony, introducing a new transitional space between the open and the covered, between the outside and the inside. the building's facade accompanies this transitional process with its translucent sliding panels made of stretched fabric. the facade optimizes thermic control, lightning, acoustic absorption, and energy usage. throughout the day, different dialogues are generated between the building's occupants and the environment which it contains.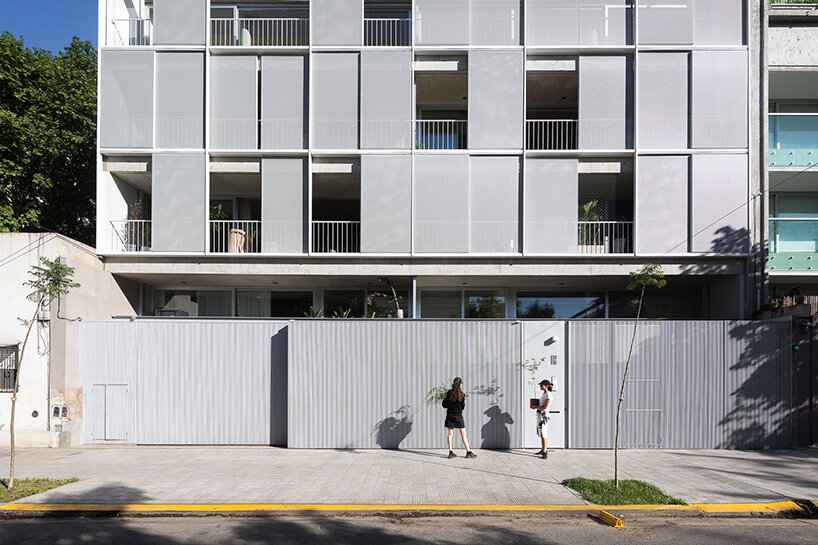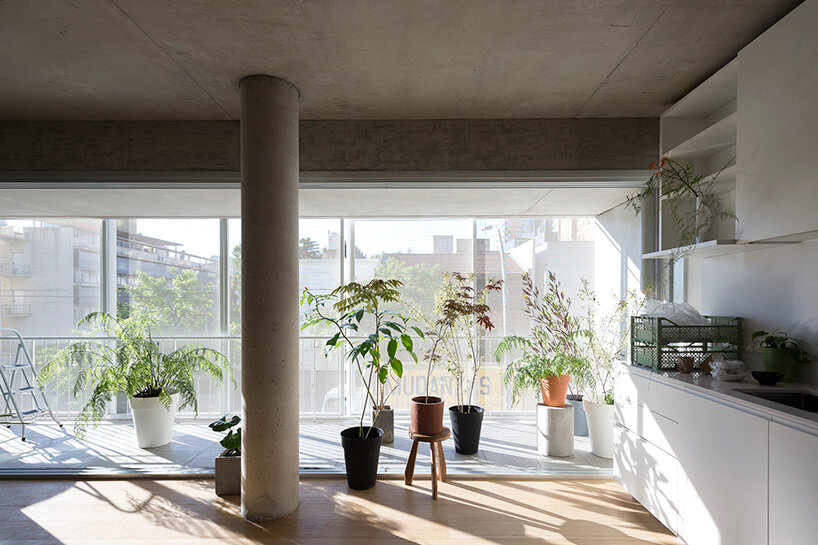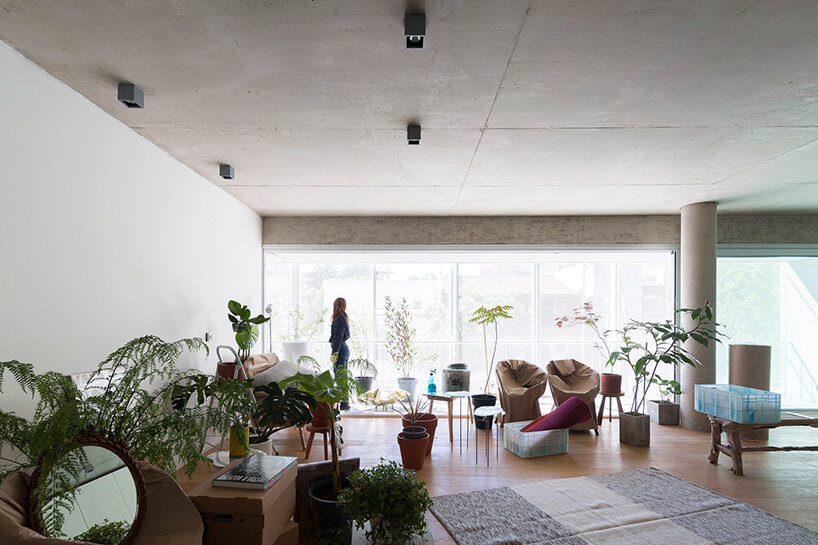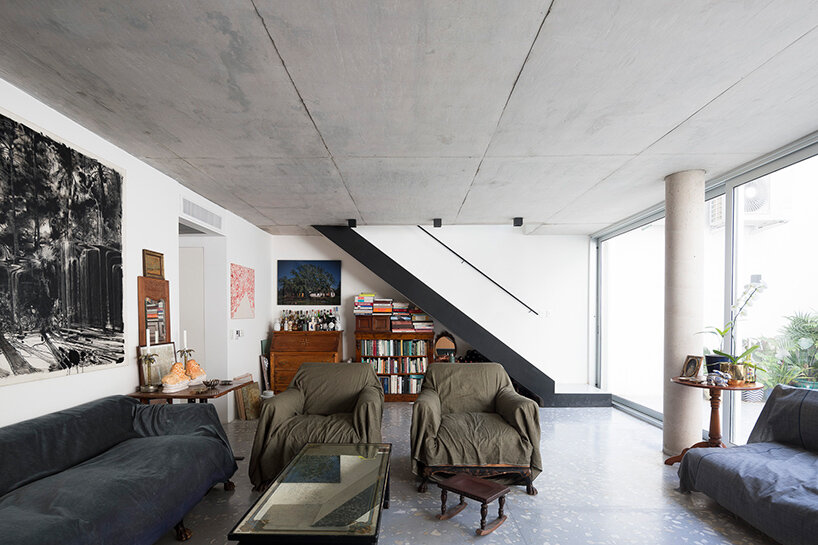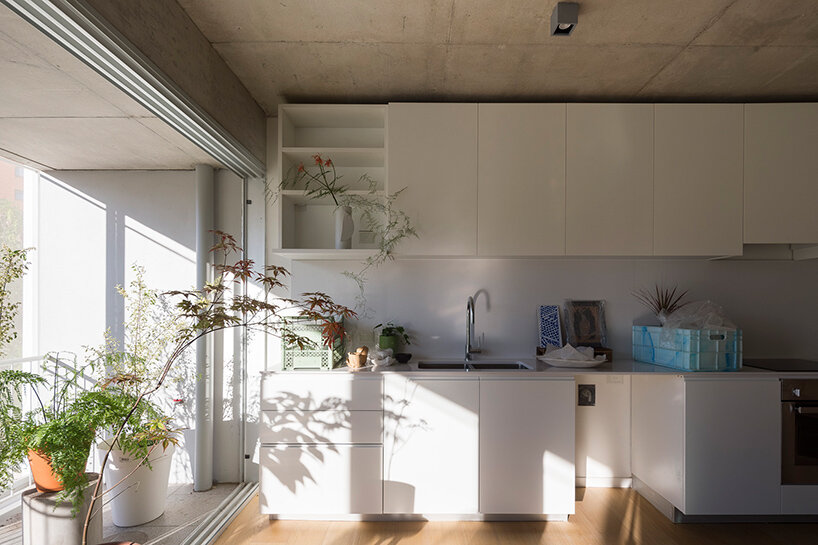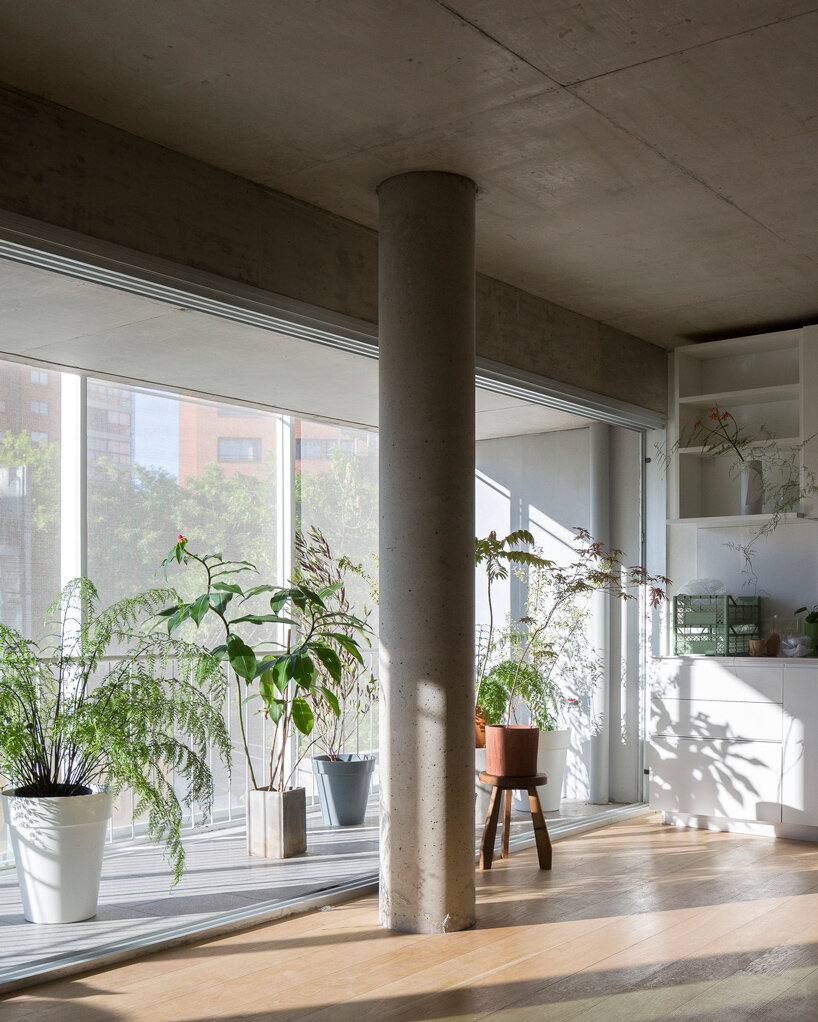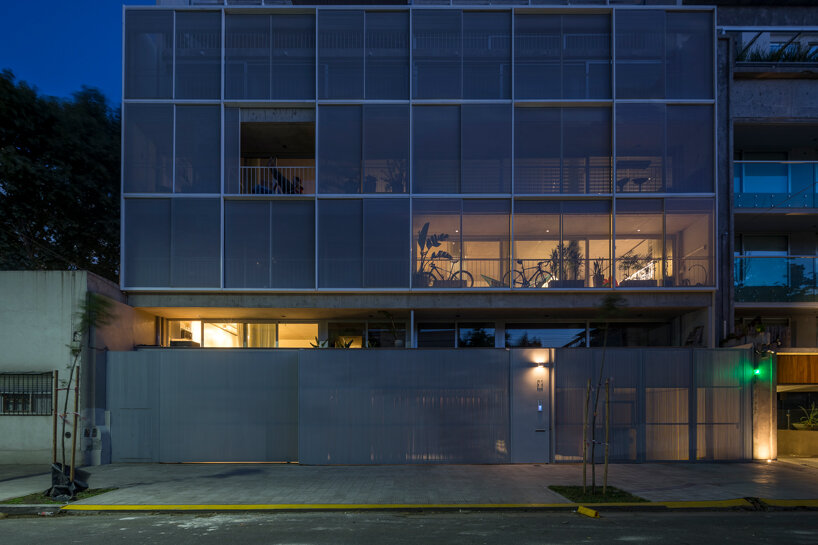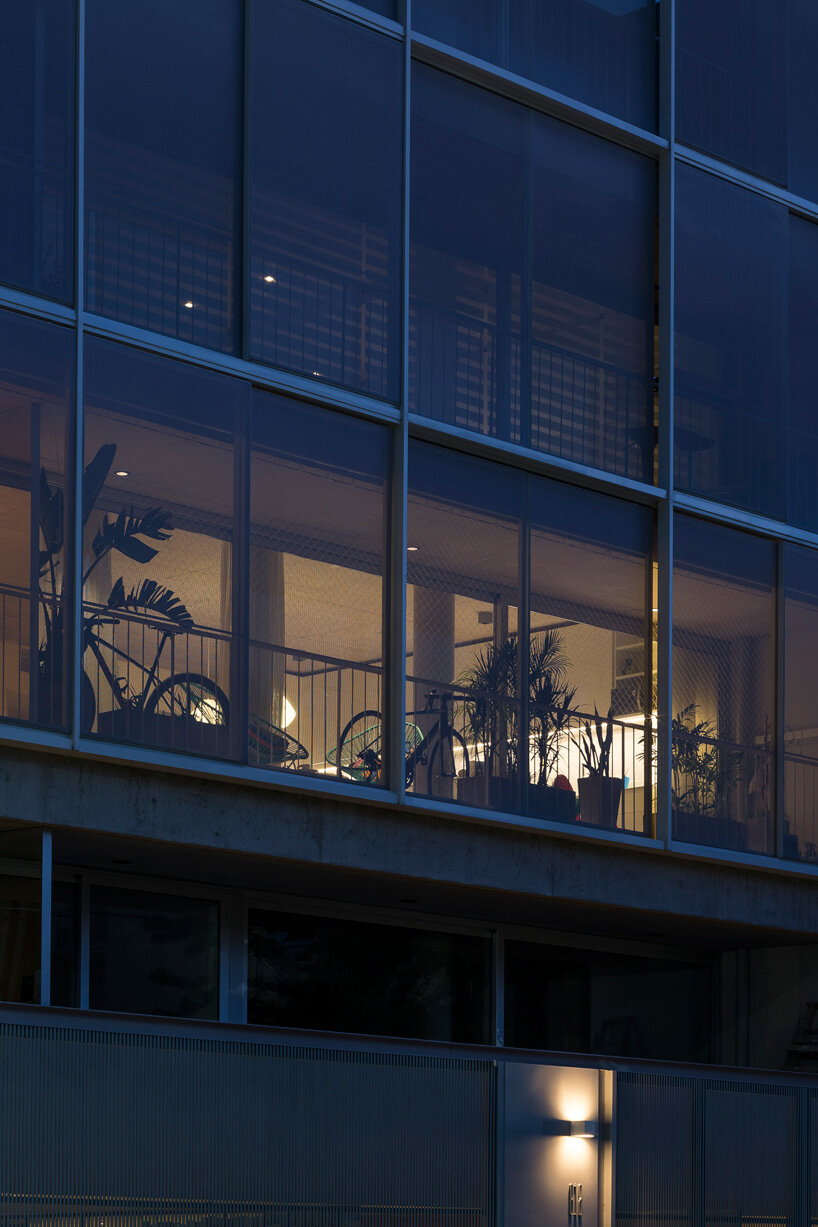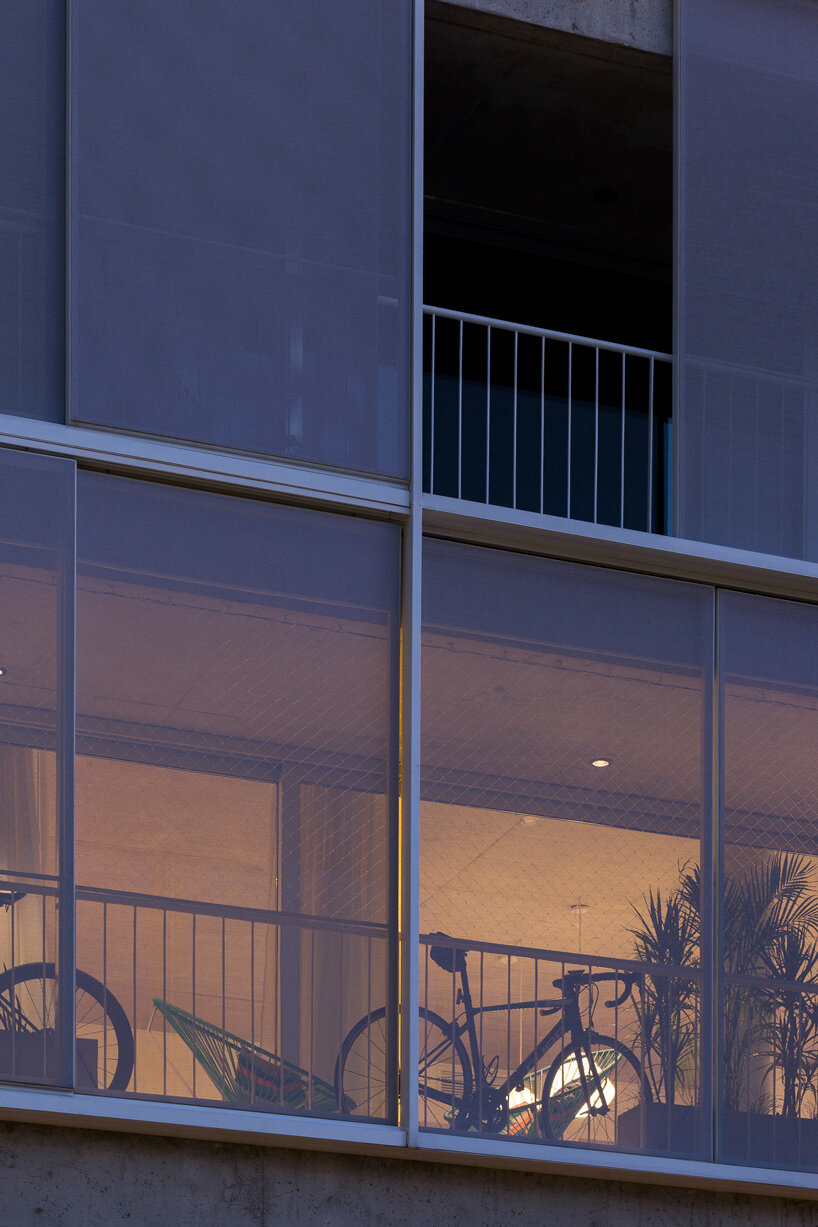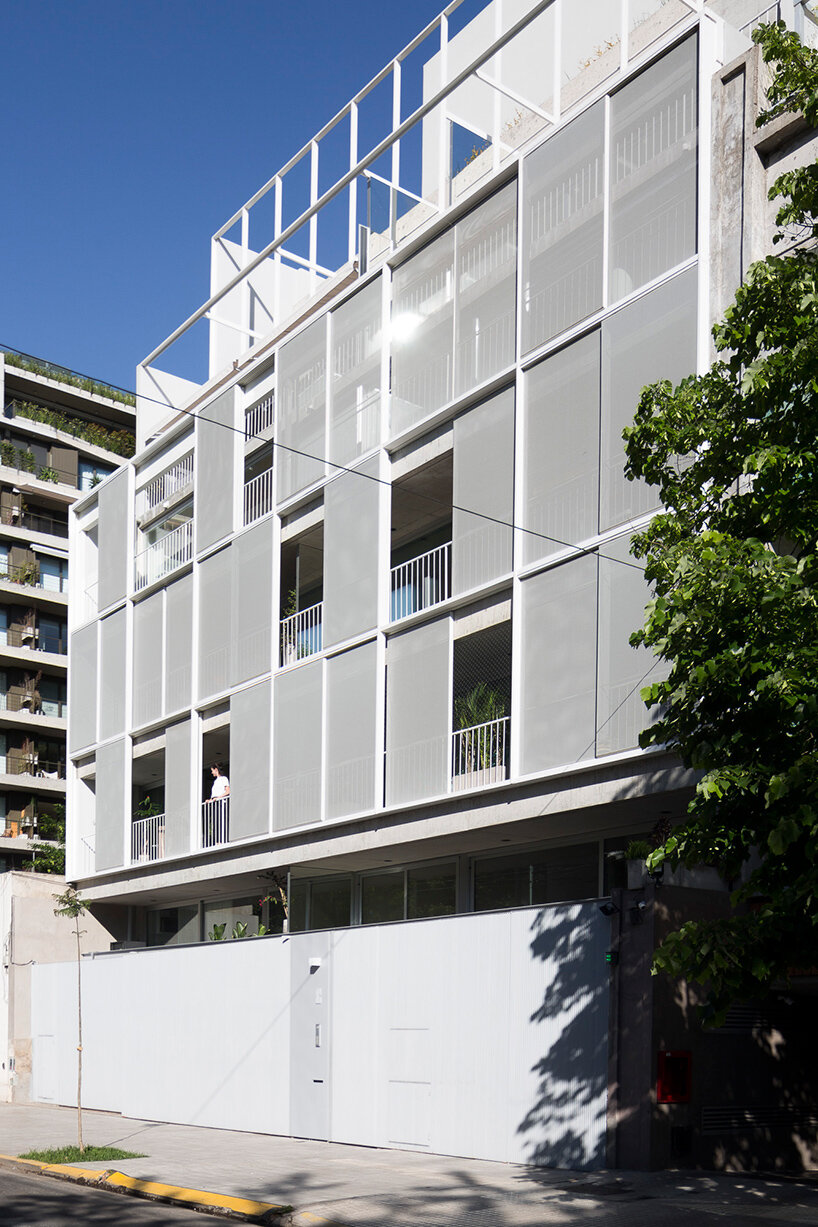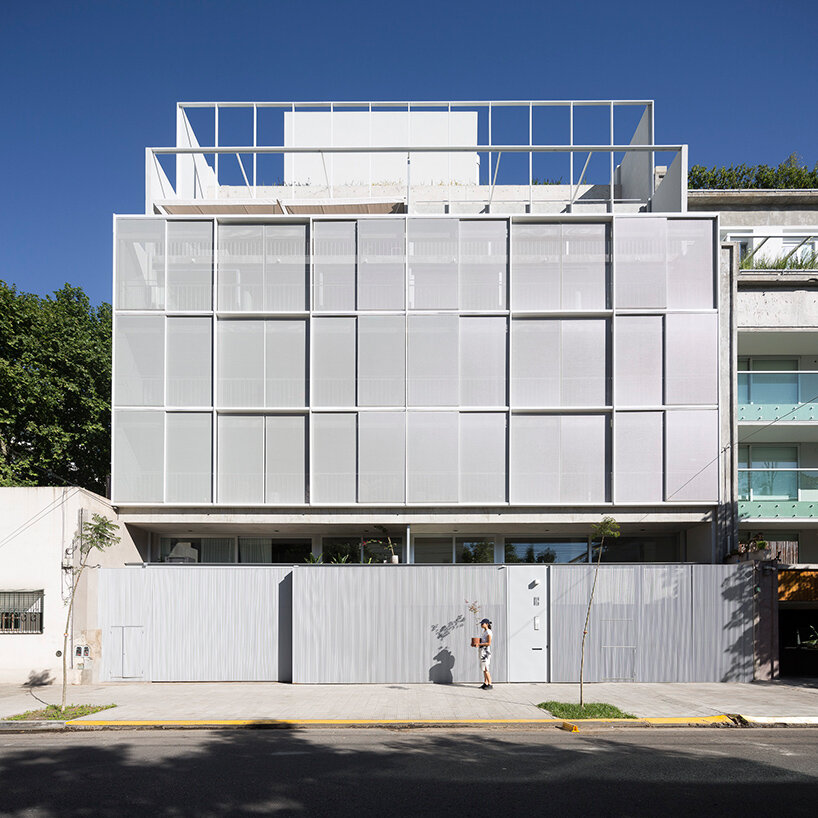 project info:
project title: sucre 812 housing complex
architecture: ana smud and alberto smud
location: buenos aires, argentina
project team: ana sol smud, alberto smud, pilar esnagola, sasha molczadzki, camila jalife, florencia lopez iriquin
construction: alberto smud
interiors: agustina gentili
completion: 2020
art direction: marilina martignone
photography: javier agustin rojas