within the small italian village of ciglié, studioata nestles an outward-facing brick dwelling which gazes across the hills of the langhe. the design team realizes this 'finestra sulle langhe' or 'window on the langhe' as a rural retreat for a married couple from rotterdam — a dream home in italy where they will live some months of the year. the home looks out toward the medieval castle of ciglié, the distant vineyards, groves of nut and hazel trees, and the great views over mondovì. the whole of this mountainous region and its picturesque elements served to inspired this small work of architecture.
images by beppe giardino
studioata's 'window on the langhe' is embedded into a steeply inclined slope. the layout consists of a living area along with two bedrooms, two bathrooms, one storage room, and a long portico. situated alongside the approaching road, the dwelling subtly emerges from the landscape upon approach, leaving the character of the place unchanged. from the roadside perspective, only the rooftop is expressed, as if it were a fifth facade. the volume, closed on three sides, opens broadly outward to mondovì and the alps through one single full height window.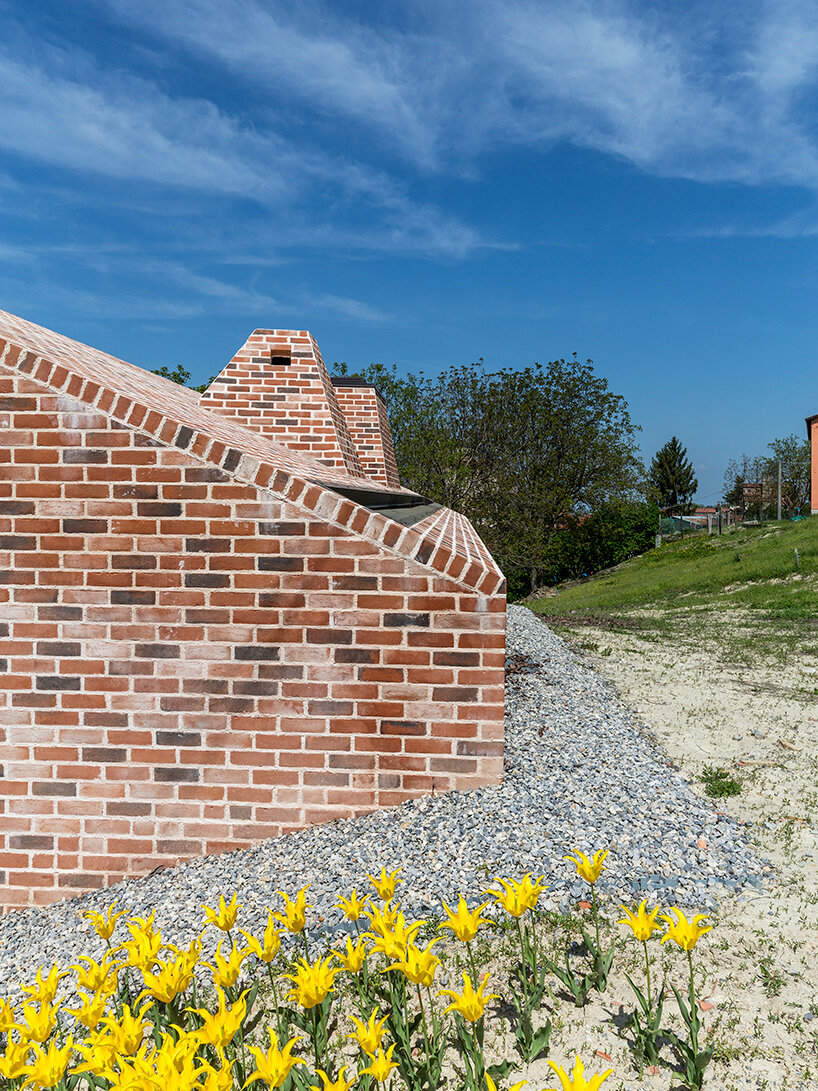 studioata designs its compact 'window on the langhe' to be clad completely with bricks. continuous brickwork covers each facade and wraps over the sloping pitches of the roof. along the side face, the guest room window is covered with shading bricks laid in a 'swiss cross' pattern, allowing a glimpse to the castle of ciglié from inside. on the main facade beside the grand window, an access storage door is concealed, covered with the continuous bricks. the chimneys and the large skylight on the roof are expressed as faceted volumes, their inclined surfaces of exposed bricks — these small geometries appear as architectural follies that do not affect the monolithic configuration of the building, but redesign its profile to becoming a part of the skyline.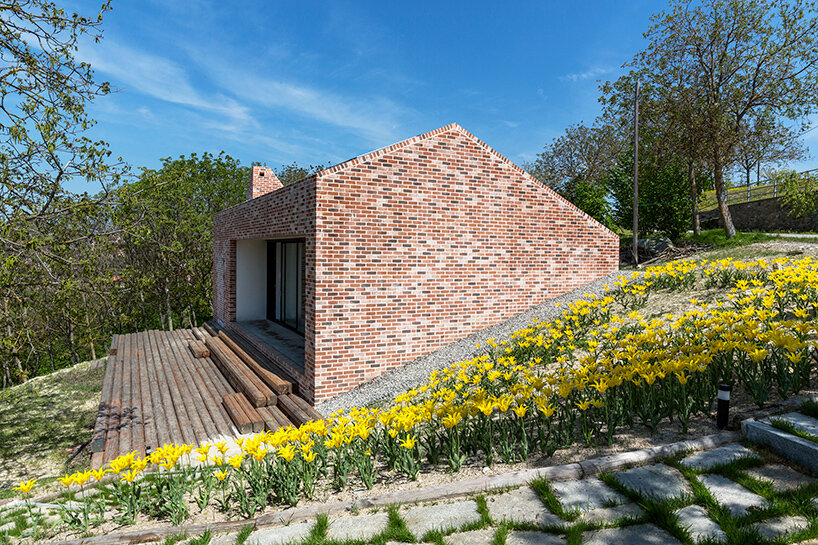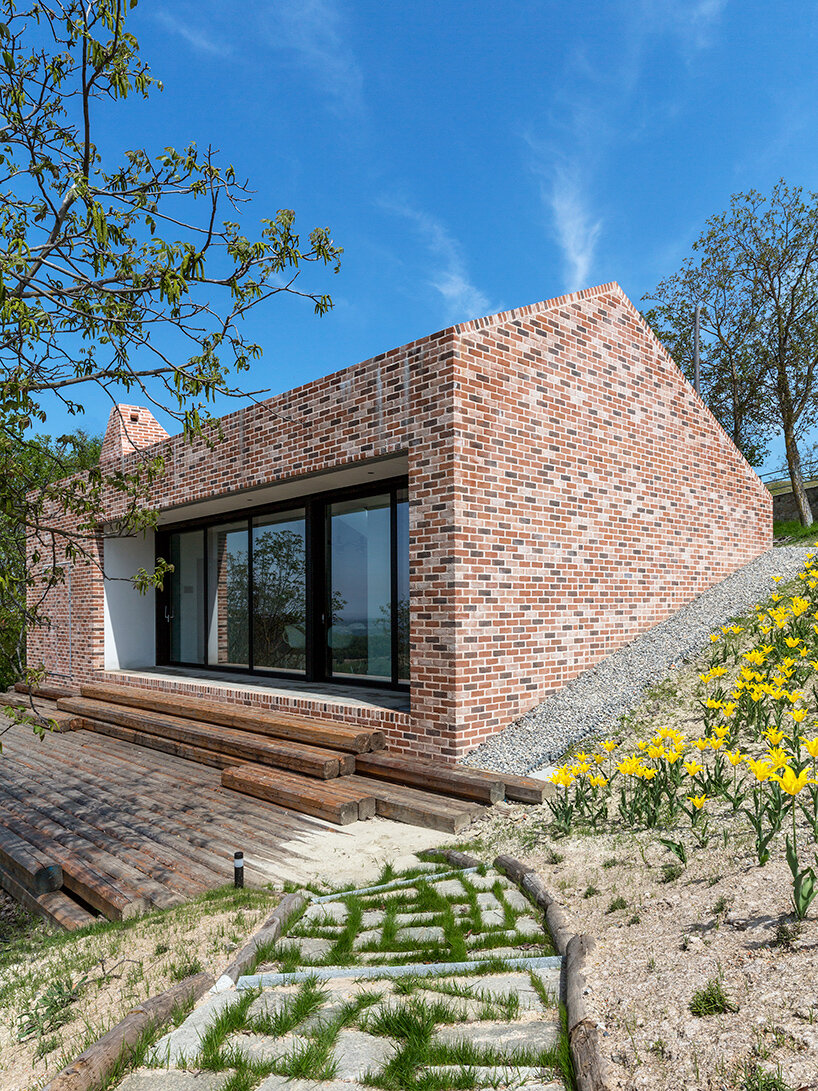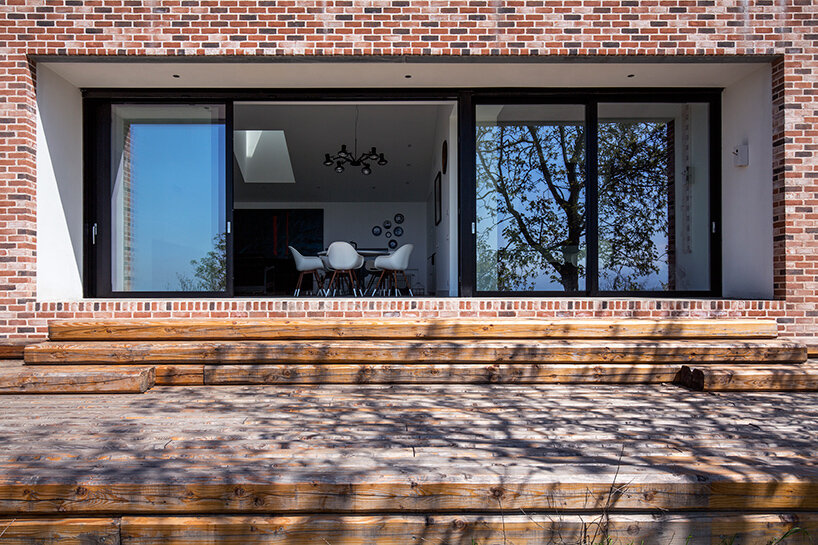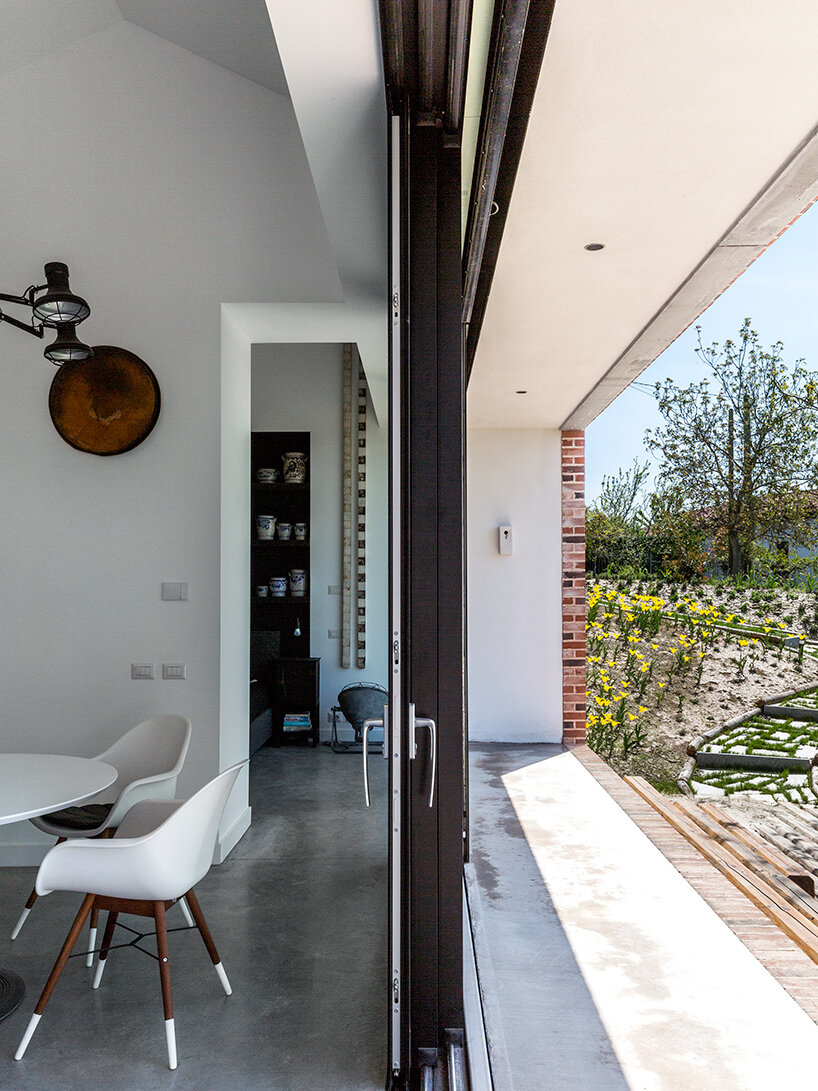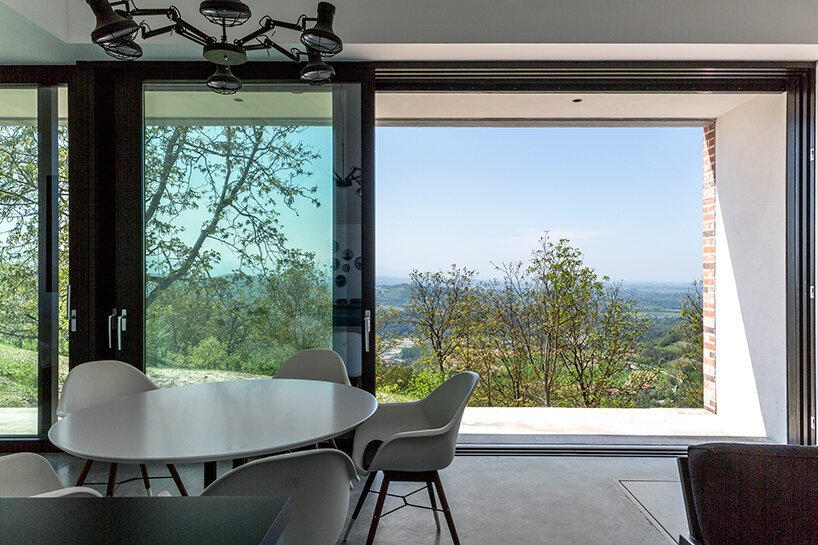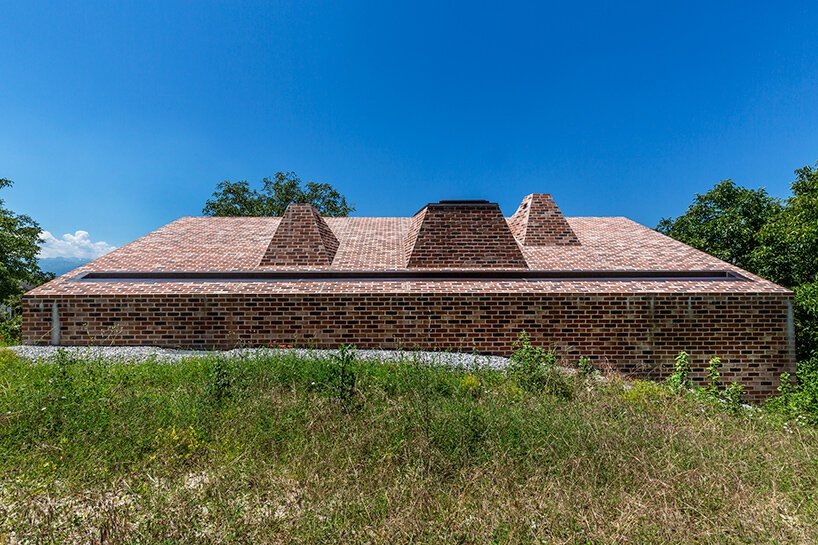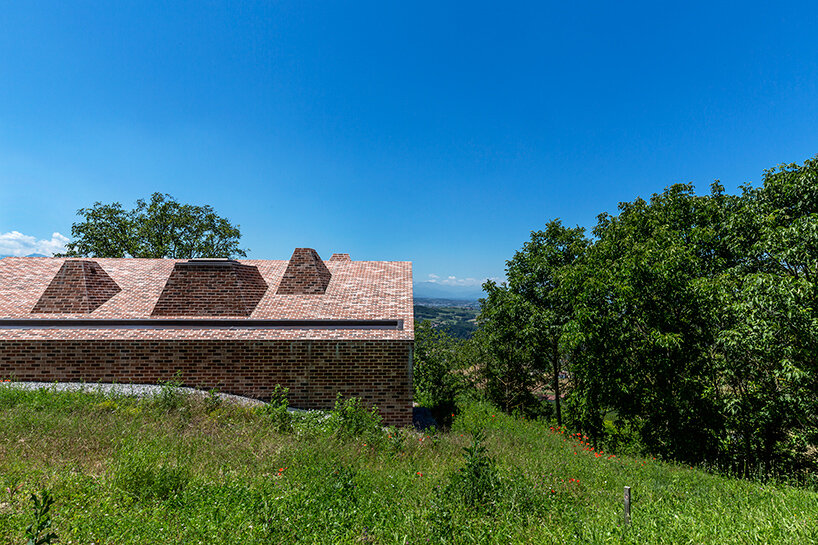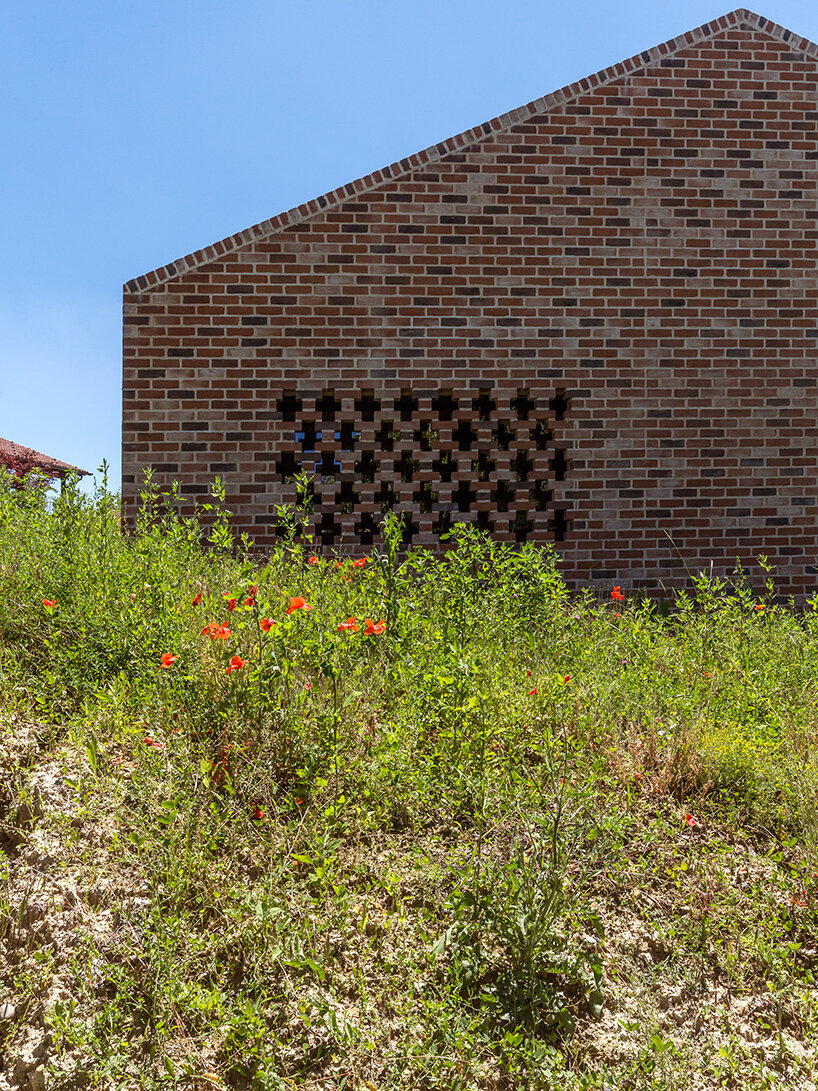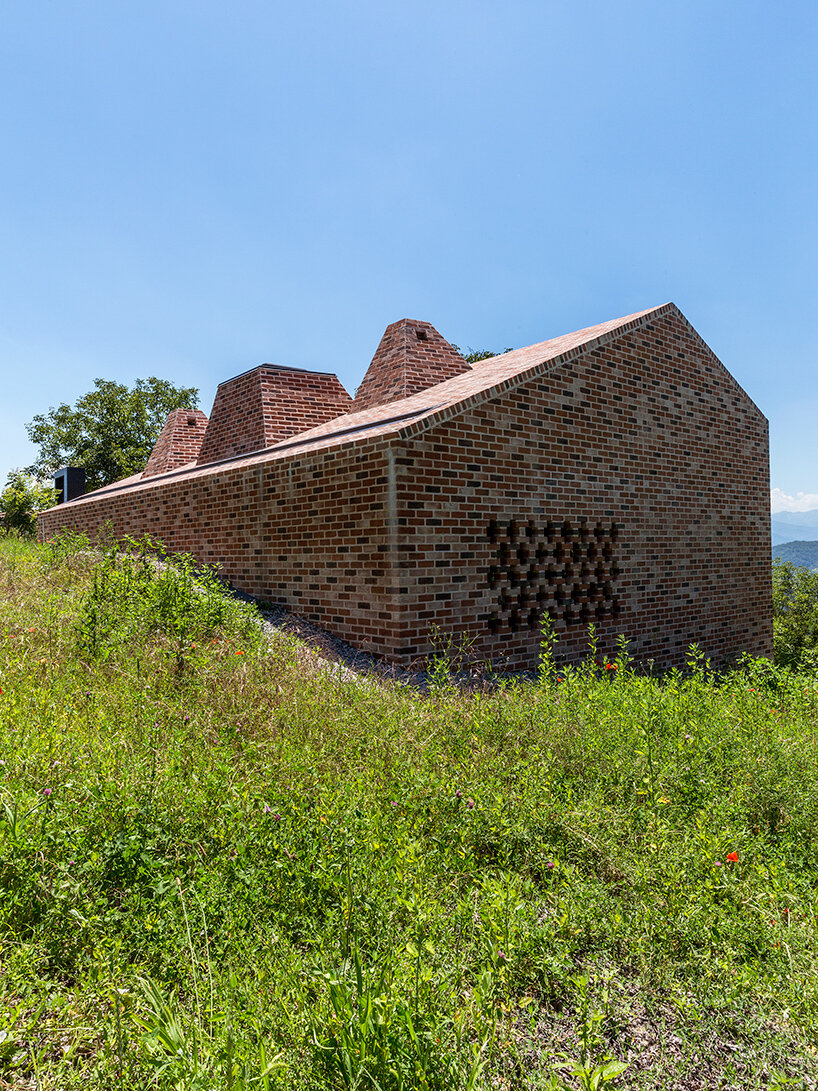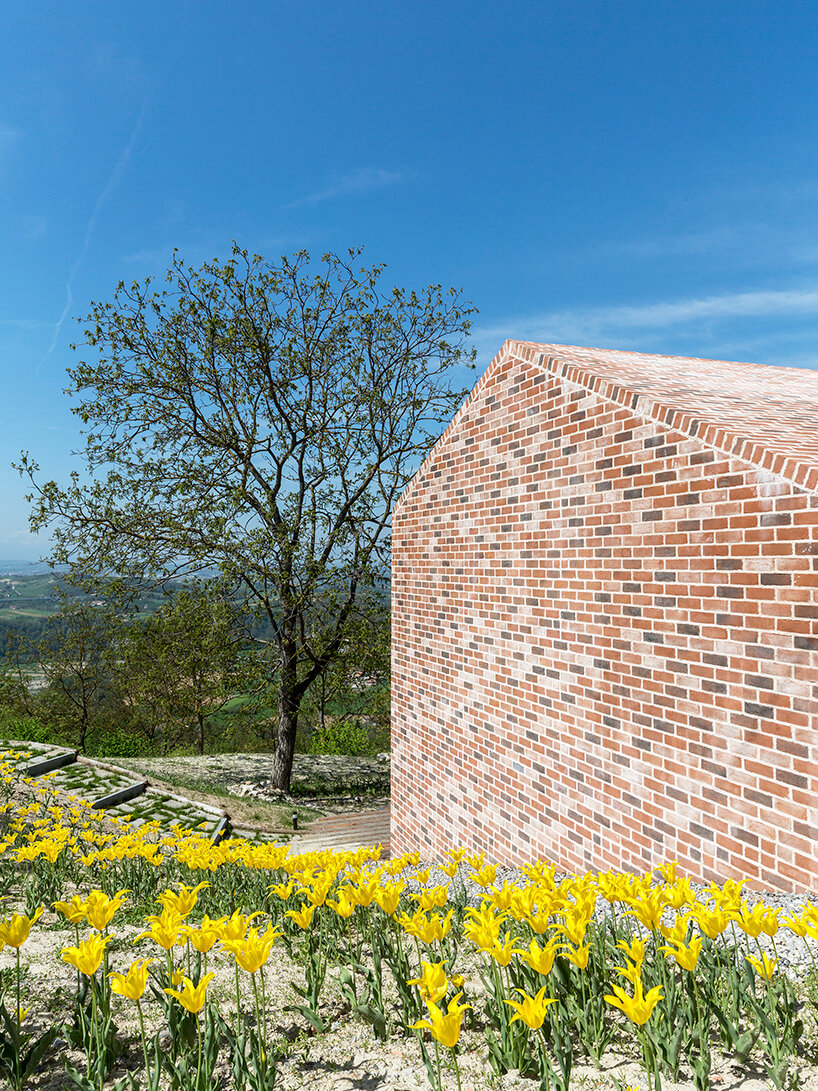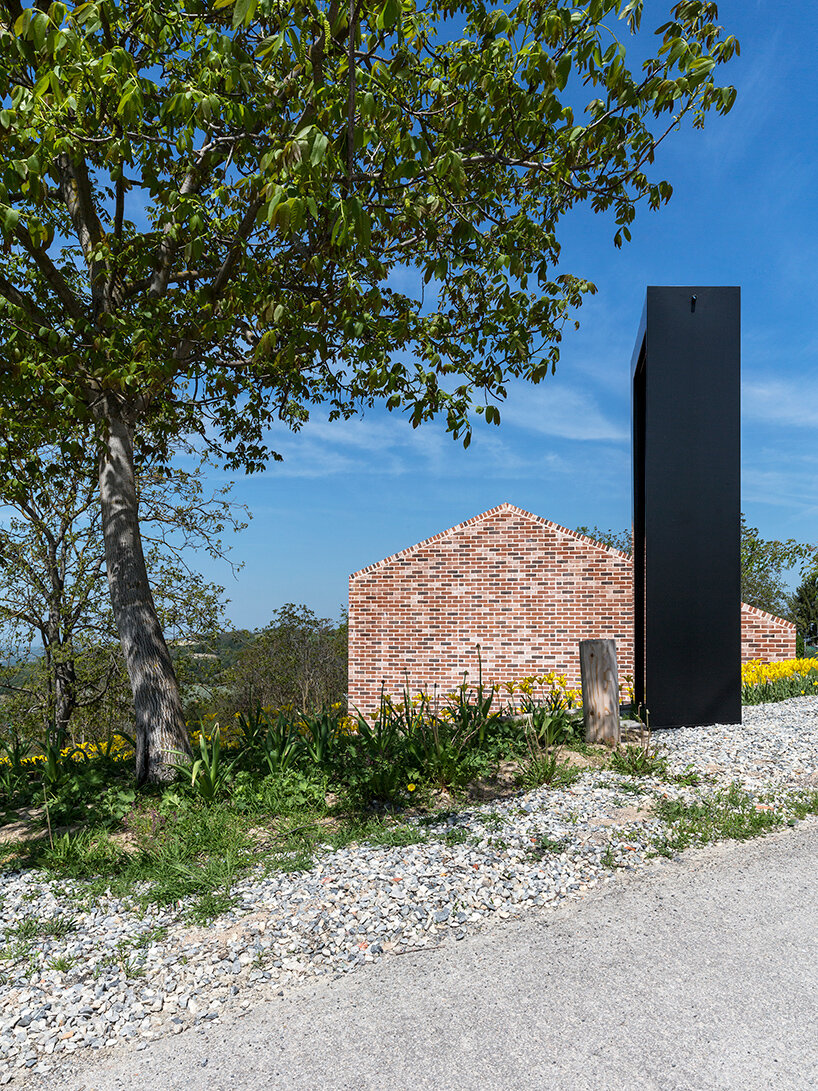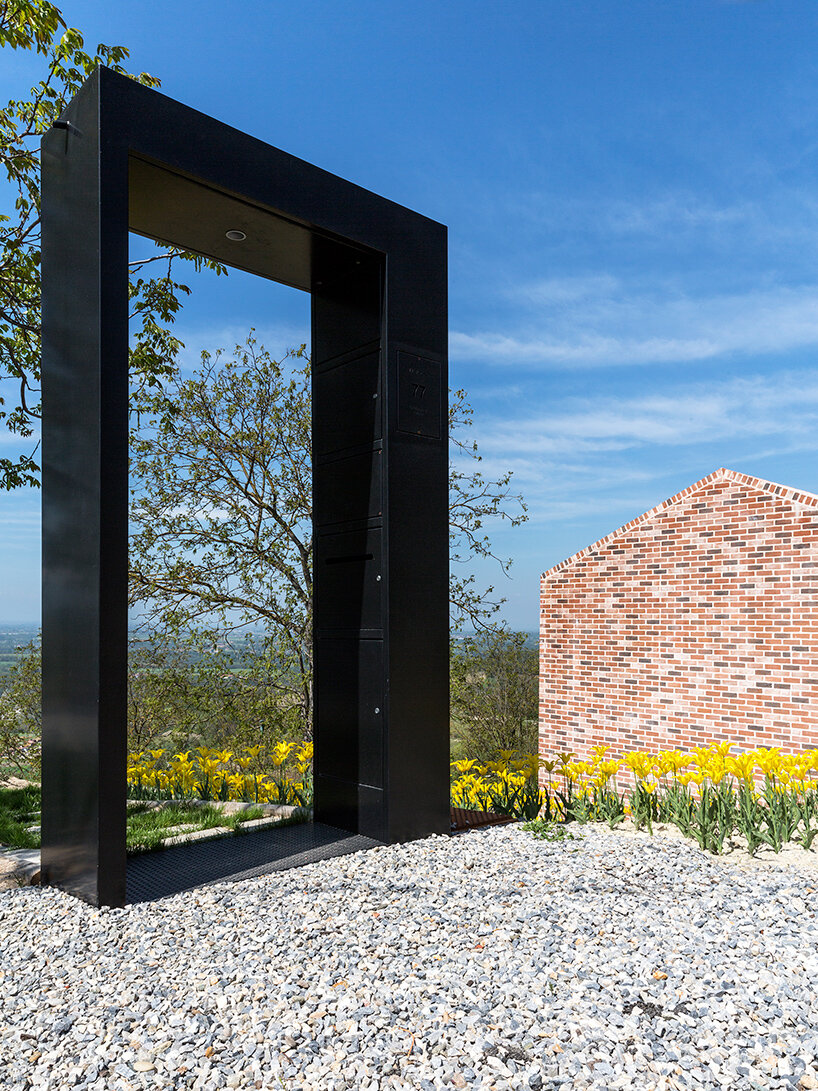 project info:
project title: una finestra sulle langhe (a window on the langhe)
architecture: studioata
location: cigliè, cuneo, italy
structures: michele de rossi
environmental sustainability consultant : davide ambrosio
constructor: aimo costruzioni, mondovì
brickwork: alberto cavallera
fixtures: automation doors, grimaldi serramenti
iron works: ESSE-CI
bricks supplier: terreal italia
photography: beppe giardino