office for environment architecture (OFEA) has renovated three wooden japanese rowhouses in osaka, transforming these nagaya into private lodgings. the architects explain that, prior to their restoration, the structures had been left vacant and dilapidated. this condition was in stark contrast to three other structures in the area, which had been successfully converted into private residences.
all images by nao takahashi
taking these residences as inspiration, OFEA decided to gut the existing structures and strip the buildings back to their skeletons before inserting the necessary elements. the brief for the lodging facility, named 'contexted', required that each of the three structures were different, and could accommodate up to eight people at any one time. it was also important to ensure that the units were sound-proof as a courtesy to the neighborhood.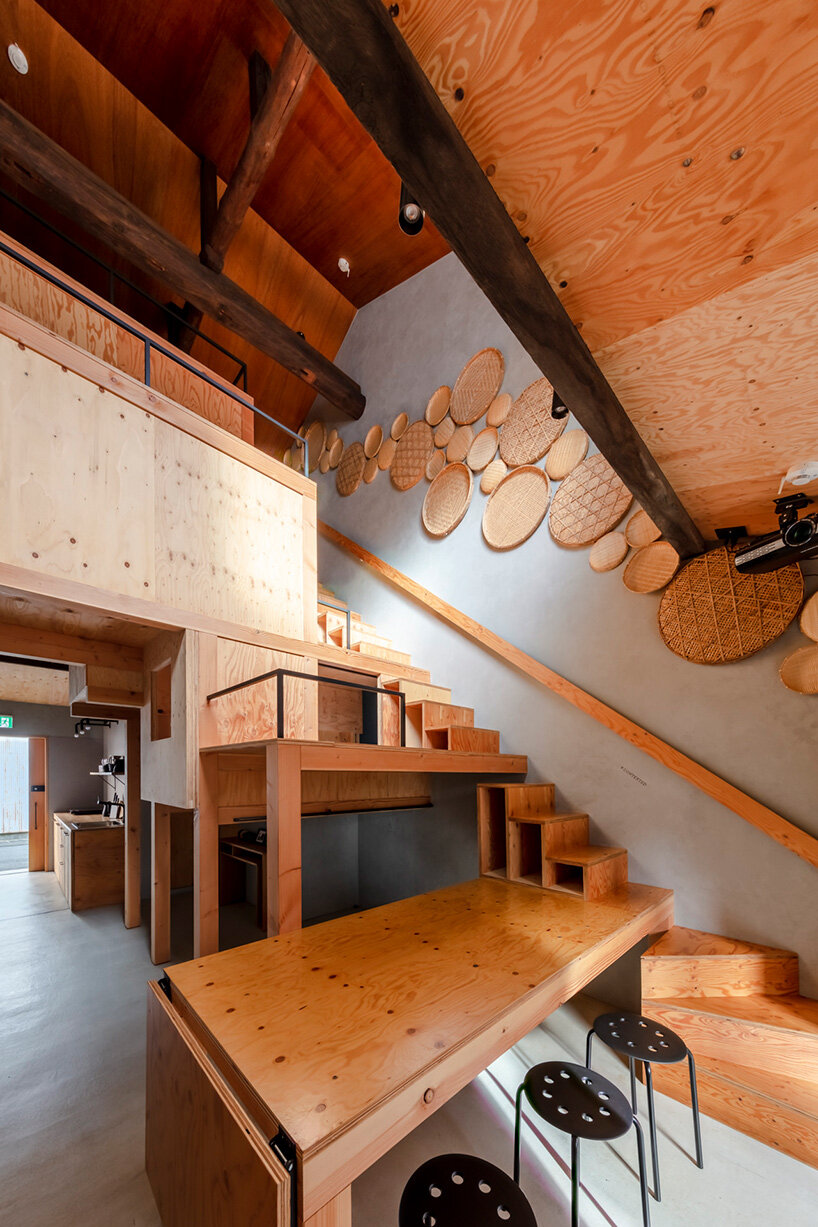 'SORA', the first of the three lodgings, is articulated around a large staircase with a courtyard at its rear. the next dwelling, 'TEN', has diagonal walls that result in a dynamic sequence of spaces. in addition, a courtyard separates the main area from an annex containing another bedroom. finally, 'GEN' includes a separate tea room that can double as a bedroom for two people.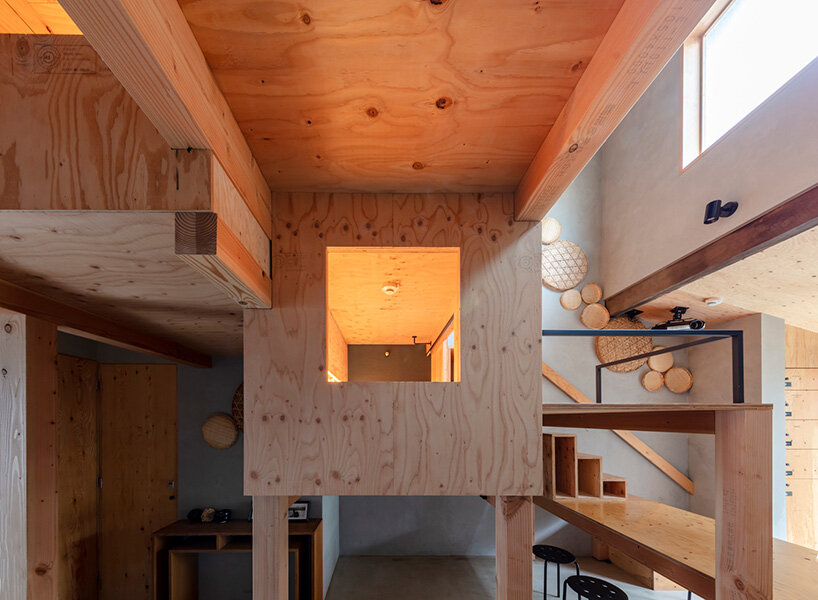 although the project was designed for tourists, it can also be used for residents who are looking for somewhere to work remotely during the pandemic. the architects behind the project hope that 'contexted' can be used as a model for other nagaya structures in the city, which contribute towards osaka's estimated 280,000 vacant houses. see more work by OFEA on designboom here.