from may 18 to october 24, 2021, the design museum in london will host 'sneakers unboxed: from studio to street', a major exhibition exploring the footwear phenomenon that has challenged performance design and shaken the world of fashion. the sneaker exhibition unveils the true history of the sport shoe, taking visitors on a behind-the-scenes tour of some of the most iconic and technically inventive designs of the past and present. along with more than 200 sneakers on view alone, the show also includes the adidas 'future.craft strung' developed by kram/weisshaar, a shoe-making robot that pioneers a 3D knitting technology enabling it to produce full shoe uppers on the spot (see more here).
helen kirkum x casley hayford,  image by rachel dray
header image: 'sneakers unboxed' artwork by jack harper
all images courtesy of the design museum london
'sneakers unboxed: from studio to street' at the design museum examines how the shoe became the undisputed cultural symbol of our times. over the years, many iconic trainers originally designed for specific athletic activities have been adopted by social movements and youth cultures across the globe. featuring over 200 shoes alone, the exhibition looks at various influential movements including the west coast skaters, the casuals, grime and the bubbleheads in cape town.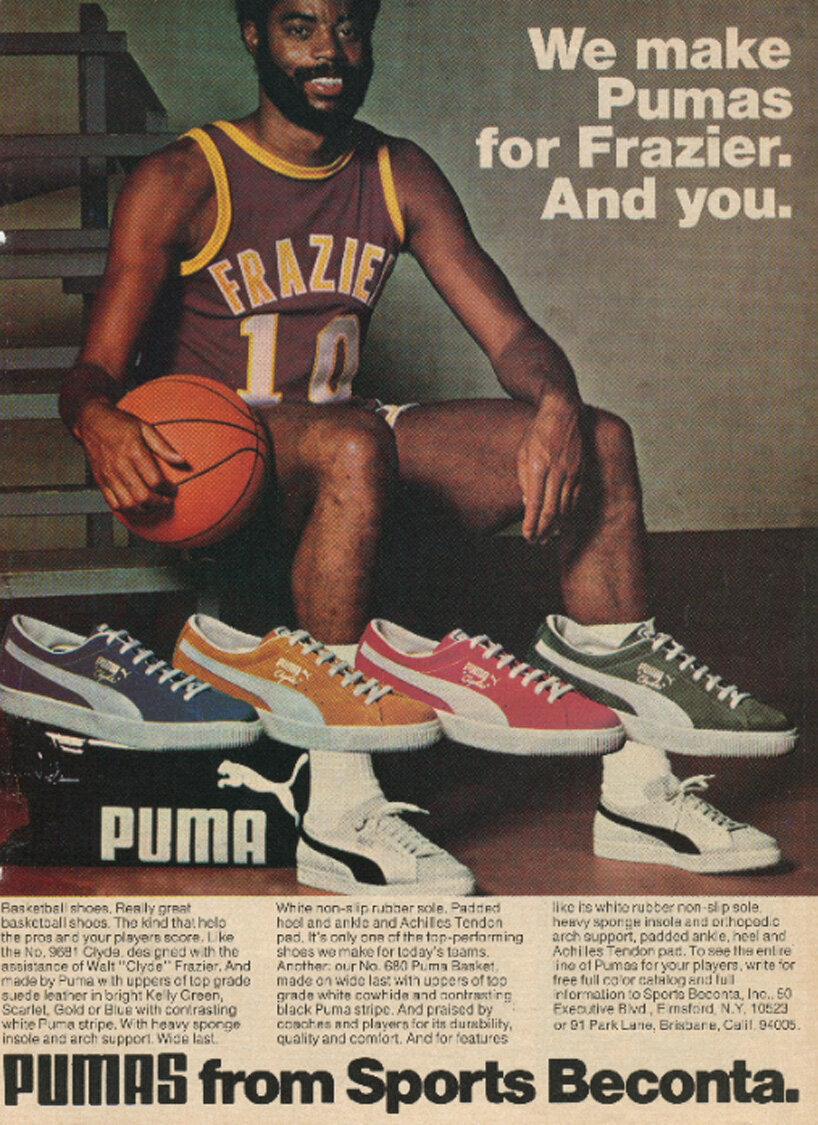 puma X clyde frazier advert, puma archive
'a footwear staple for style, performance and comfort wear, "sneakers unboxed: studio to street" reveals the role young people from diverse backgrounds have played in making individual sneakers into style icons and in driving an industry now worth billions,' says curator ligaya salazar. 'the exhibition also gives behind- the-scenes insight into new upcycling and sustainable design practices, unseen prototypes predicting the future of performance design, and streetwear and fashion collaborations that changed the face of the industry.'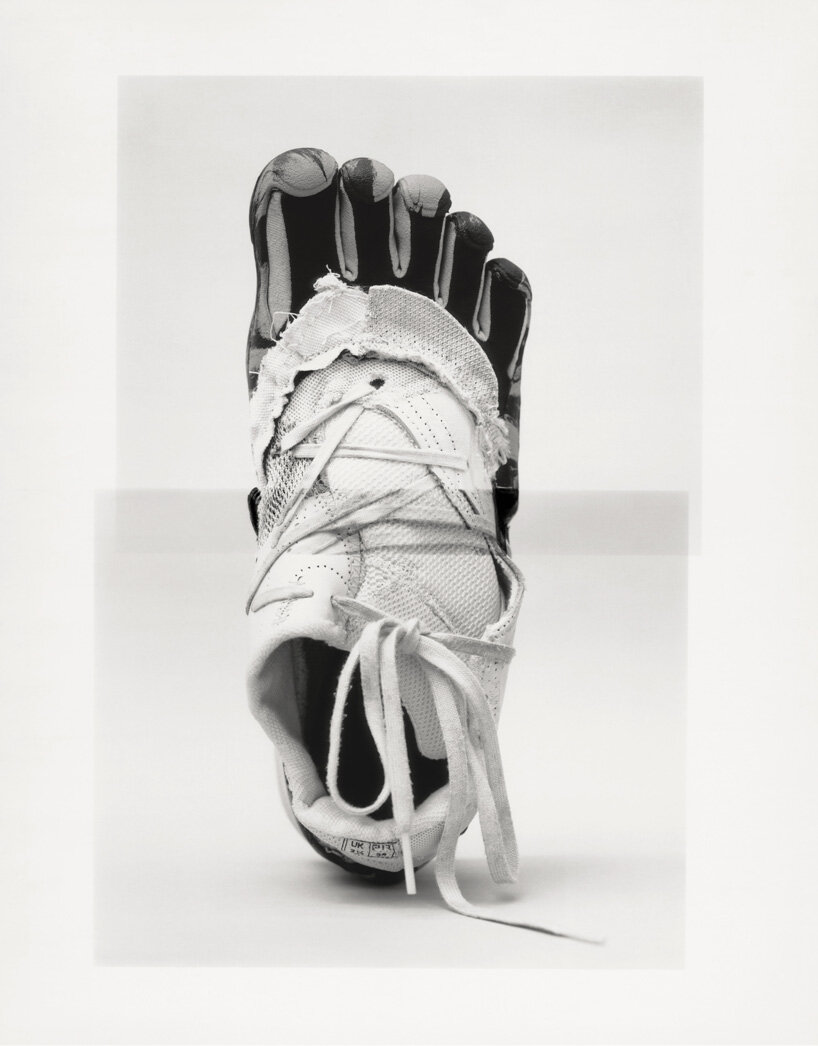 helen kirkum x matthew needham, image by norman wilcox-geissen
futuristic designs from the past and present are on view throughout the exhibition, along with the icons and collaborations that have shaped the cultural phenomenon over the years. additionally, visitors can discover a number of unseen prototypes as well as an exploration of the cutting-edge technology, innovative materials and performative power integral to this footwear style. the exhibition ends with a look to more sustainable futures through three prominent themes: upcycling and repair, circular design and consideration of materials.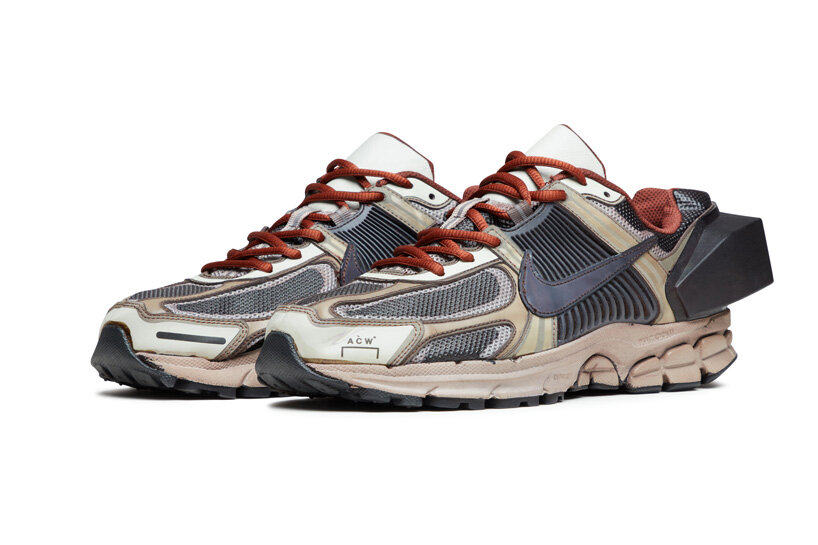 a-cold-wall x nike zoom vomero +5 solarised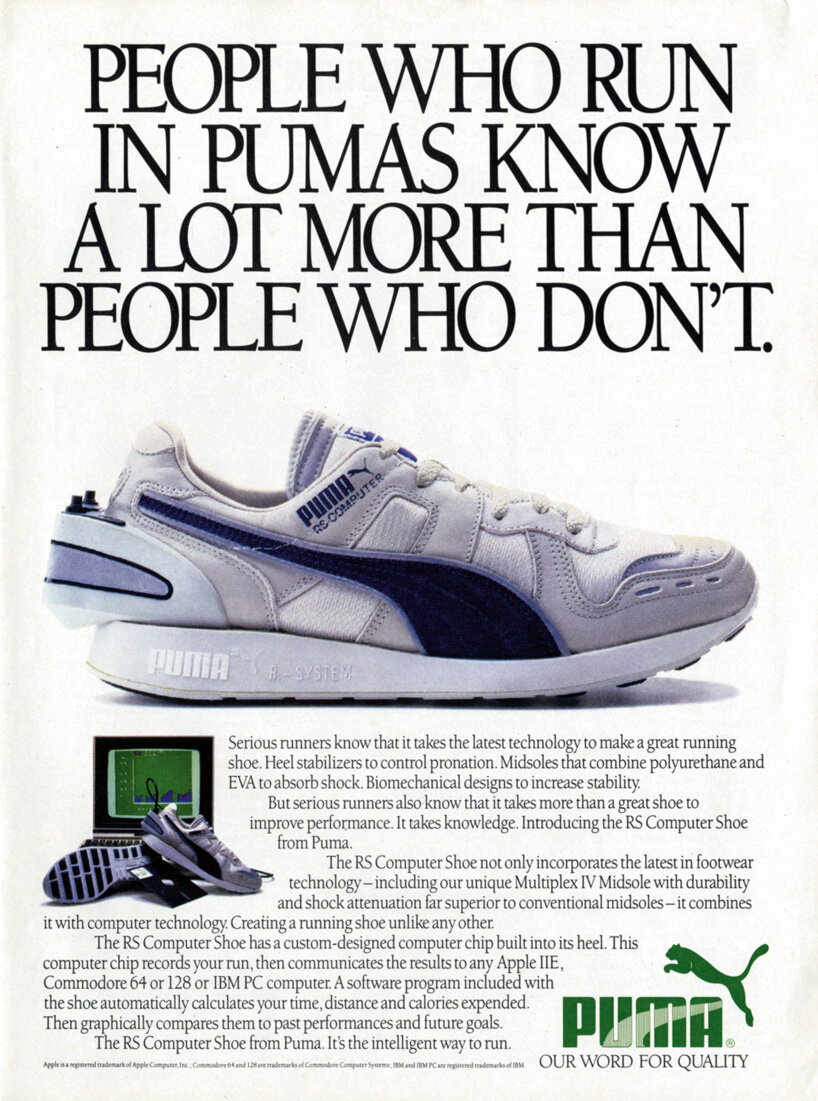 puma RS computer shoe advert 1986, puma archive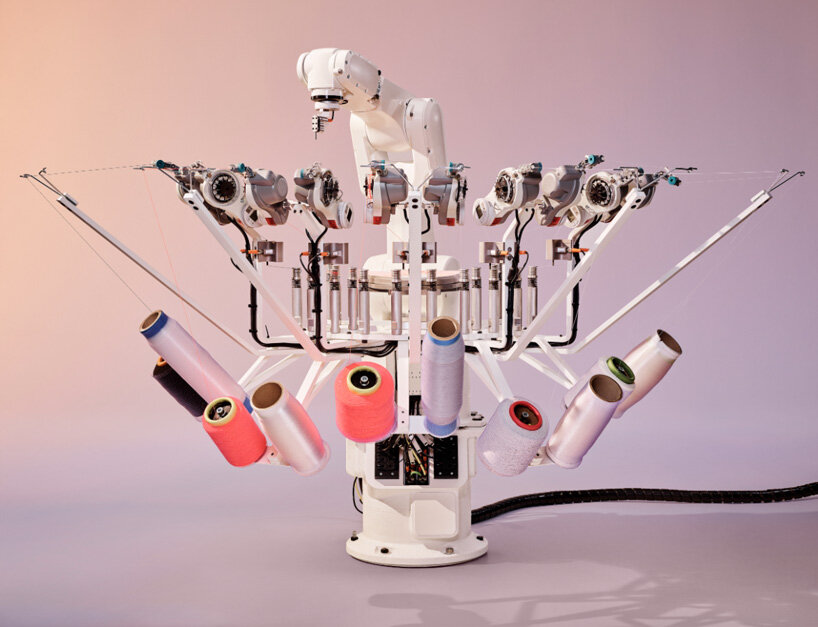 adidas futurecraft.strung shoe-making robot