a new city-wide festival of light and art will illuminate saudi arabia's capital from march 18 – june 12. dubbed noor riyadh, the program features over 60 artworks comprising large-scale public installations across the city and an exhibition titled light upon light: light art since the 1960s. the festival line-up includes international artists including daniel buren, carsten höller, yayoi kusama, dan flavin, and robert wilson, together with saudi artists ahmed mater, lulwah al homoud, ayman zedani, rashed alshashai and maha malluh.
from march 18 to april 3, noor riyadh will light up the sky of the saudi capital with artworks displayed under the theme of 'under one sky'. the festival takes over multiple locations with two main hubs — the king abdullah financial district (KAFD), and the king abdulaziz historical center. the exhibition 'light upon light: light art since the 1960s' will open on march 18 and run until june 12, 2021, and will be held at the king abdullah financial district conference center (KAFD).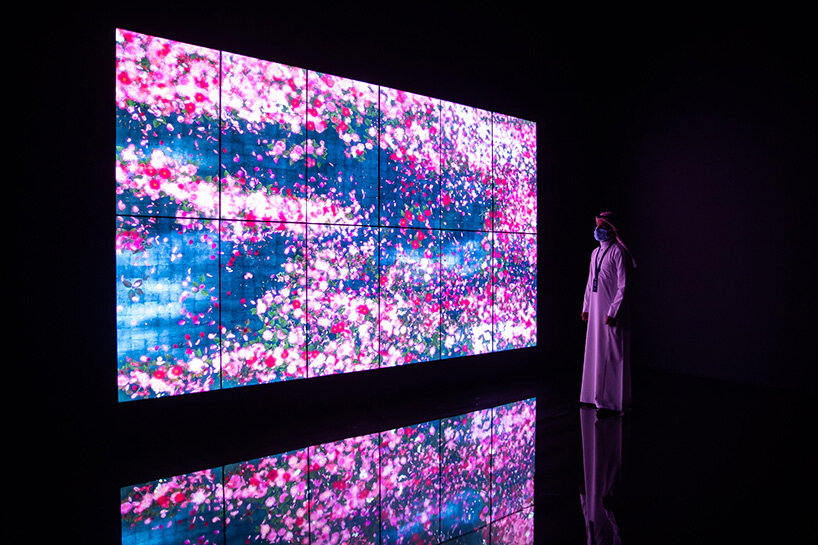 the noor riyadh festival includes more than 30 city wide public art installations encompassing all forms of light art, from sculptures, to projections, interactive shows, kinetic and immersive pieces and other installations. the focus of the festival is to shed light on the diversity of riyadh and its urban form. the 2021 theme, 'under one sky', alludes to the universal human impulse to gather around light, to look into the flames of a campfire and to gaze at the stars. while the theme in its english translation is instantly relatable to an international audience, the words in arabic literally mean 'we gather under one sky.' this idea of togetherness becomes particularly resonant in light of the global pandemic.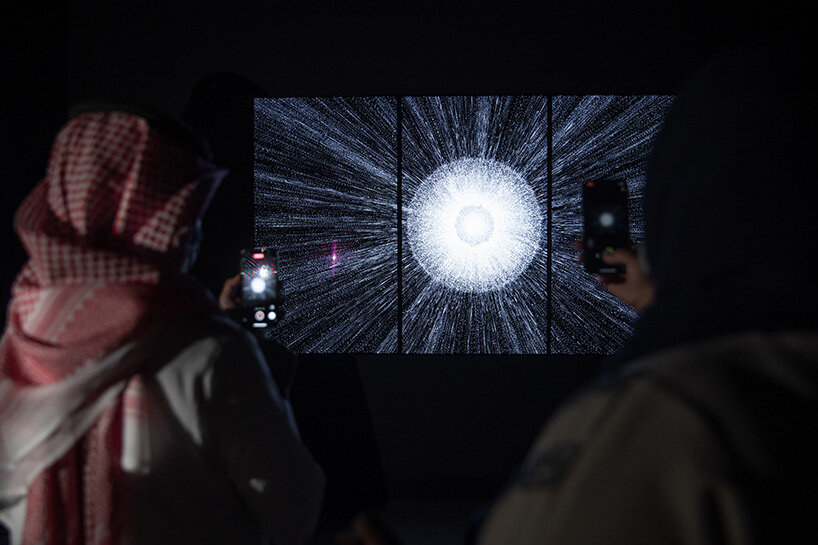 director of riyadh art khaled al-hazani said: 'noor riyadh is a celebration of light and art on an unparalleled scale. art is a universal language and light is a symbol of hope and, in these challenging times, it is my hope that this festival shines like a beacon to the world and illuminates our path to a brighter future reflecting our theme of 'under one sky'. noor riyadh has been designed as an immersive, interactive festival of light and art and, whether you are here in-person or engaging with us online around the world, this is an opportunity to connect with people from across the globe, sharing experiences based on the warmth of personality, generosity of spirit and creative thought.'