emirati designer aljoud lootah, in collaboration with moser glassworks, introduces the 'medkheneh' fragrance diffuser, drawing influence from family traditions and practices. taking shape as a hand-cut crystal pyramid, the design draws influence from the traditional 'medkheneh' woven structure, that was used in the past along with a 'medkhan' clay incense burner, in order to protect and infuse the clothes with heavenly scents of burning oud and dukhoon.
all images courtesy of moser glassworks
with the conventional 'medkheneh' concept in mind, aljoud lootah's fragrance diffuser is hand-cut and manufactured in lead-free crystal. the multi-faceted perfume dispenser mimics the shape of the 'medkheneh' and incorporates engravings of varying depth and intensity, to represent the intertwined strips of the original woven palm fronds. each piece is shaped, polished, and carved by master glassblowers to create a marriage of traditional craft and modern design.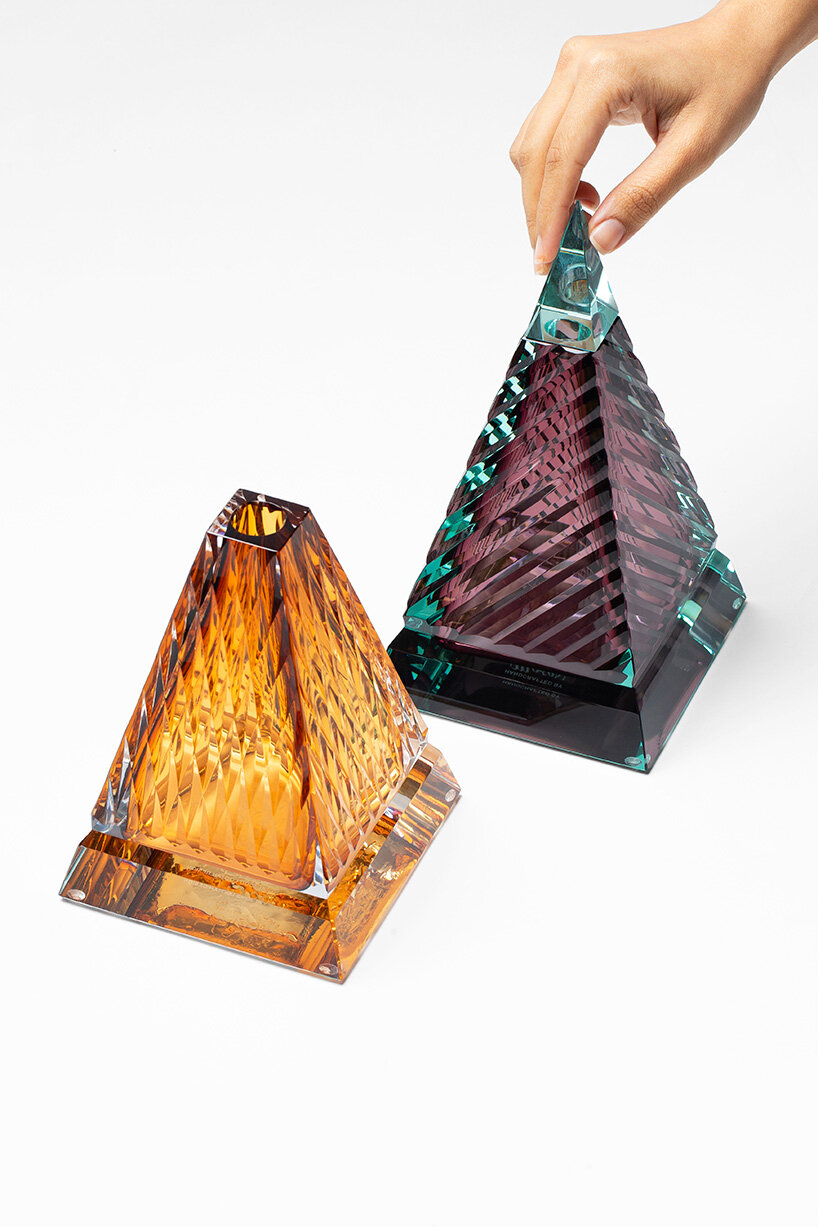 the inner part of the diffuser reveals a vibrant color; one model showcases an amber tone, covered in a layer of clear crystal. meanwhile, the other adopts a deep amethyst color with a layer of light aqua. the two layers of the diffuser reflect the idea of how the traditional 'medkheneh' is covered by clothing items that it protects from the incense burner, while infusing them with scents. the 'medkheneh' fragrance diffuser will be included in the 14th iteration of dubai design week ( available from 29 march to 3 april), as well as in dubai's downtown design fair 2021 (available from 8 to 12 november).