ride into the future with NASA's airless tires that won't ever go flat. originally invented by NASA for lunar and mars rover missions, the technology is now coming to earthbound cyclists thanks to california-based startup, the SMART tire company.
in partnership with the american space agency, SMART is developing the first consumer application of NASA's airless shape memory alloy (SMA) to create a futuristic bicycle tire called METL™. made from lightweight materials known as NiTinol+, the tires are elastic like rubber yet strong like titanium, and exhibit perfect shape memory. the revolutionary tech also promises an eco-friendly alternative to traditional tires as the use of long-lasting materials reduce the need for elastomer or rubber sidewalls and encasings.
images courtesy of the SMART tire company
'cyclists will not be able to wait to get their hands on these very cool-looking, space-age METL™ tires that don't go flat,'  says earl cole, former ​survivor​ champion and CEO of the SMART tire company. 'the unique combination of these advanced materials, coupled with a next generation, eco-friendly design make for a revolutionary product.'
'shape memory alloys look extremely promising in revolutionizing the entire terrestrial tire industry,'  says santo padula, PhD, materials science engineer at NASA, 'and that's just the tip of the iceberg.'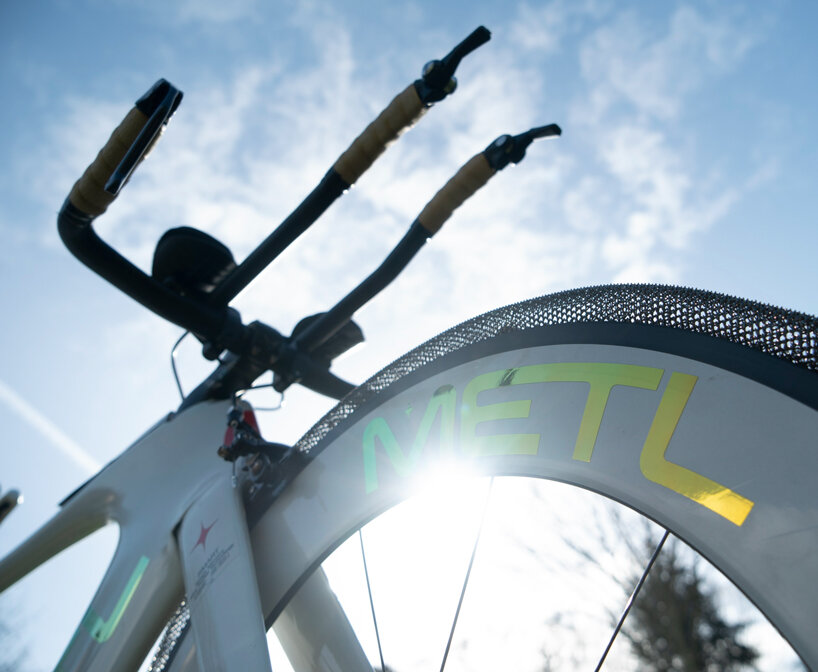 working alongside felt bicycles, who provided bikes for research and development, SMART intends to establish METL™ tires as the premier high-tech component for modern cyclists across road, gravel, mountain and e-bike applications. the company is also working with micromobility provider, ​spin​, to develop SMA tires for e-scooters
METL™ tires will be available for bicycles in early 2022. to follow the SMART tire company's progress or to join the waitlist, you can check out their website here. 
project info:
name: METL™
company: the SMART tire company in partnership with NASA