portugal-based studio MESA atelier proposes its tranquil 'lotus house' yoga studio, embedded into a high cliff in vale de moses. organized across two levels, the outward-looking space is flooded with natural sunlight and is elevated sensitively above the landscape. the structure suggests a forest shelter as it opens to the valley, overlooking the distant forested landscape beyond.
images courtesy of MESA atelier
the team at MESA atelier designs its lotus house yoga studio with great respect for its natural context. while the structure is to be comprised mainly of locally sourced, raw materials, the studio minimizes its footprint atop a small, stone basement volume. this lowest level is enclosed with thick, self-supporting shale stone walls which seek to visually integrate with the cliff side. with this material selection, the upper floor, built in pine wood, seems to levitate between the treetops, projecting towards the valley.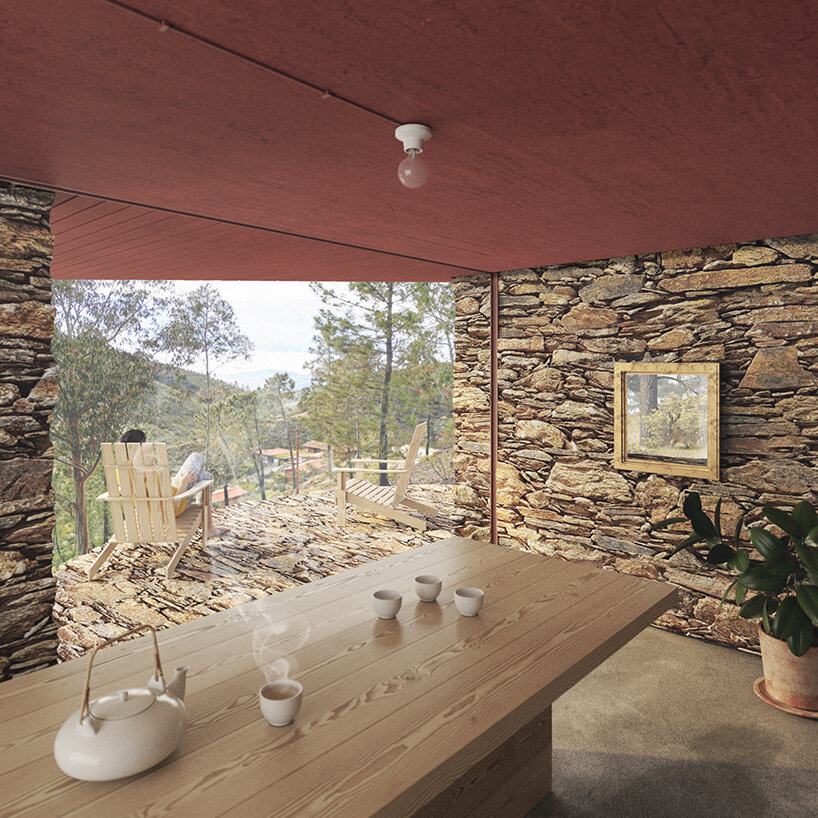 the communal spaces of MESA atelier's lotus house are connected with an isolated spiral stair which leaves the tranquility of the yoga studio uninterrupted. with its natural, rusticated walls and red ceilings, the lowest level hosts a tea room that extends out onto on outdoor stone deck. here, the atmosphere is intimate and organized around a central wooden table where hot tea is served communally.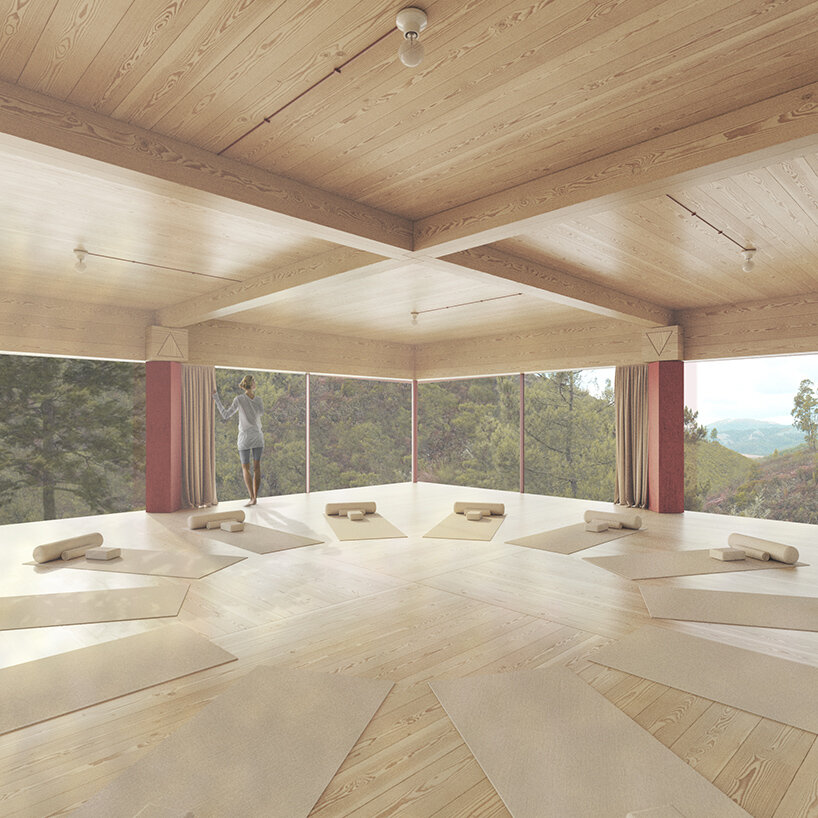 meanwhile, the team at MESA studio envisions the yoga studio of the lotus house with wider, more open organization. the free plan offers great flexibility to the space, inviting different yoga activities with large groups. rather than heavy stonework and warm red ceilings, this space is finished with light pine wood, illuminated by the panoramic, full height windows. the lightness and openness of the studio introduces a contrast with the intimacy of the tea room below.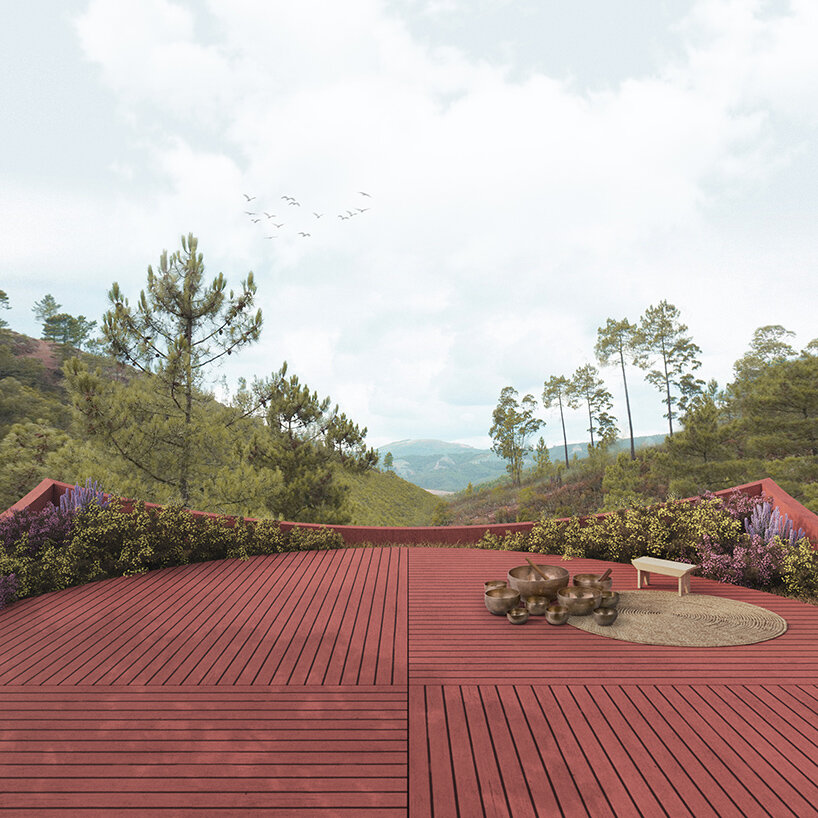 project info:
project title: lotus house
architecture: MESA atelier
location: vale de moses, oleiros, portugal
design team: ana isabel santos, joão varela, paulo dias
program: yoga studio
completion: 2021