with his tømmertempelet cabin, knut folstad arkitekt presents a contemporary interpretation of traditional norwegian architectural motifs. the site has strong qualities, almost hidden in the birch-woods during summer and isolated along the edge of a forested hillside. the team introduces the house in response to the 'artificially traditional' winter cabins being erected throughout the area. seeking to relate the tømmertempelet, or 'timber temple,' with its context, the team expresses the traditional motifs in a subtle and playful way. the resulting structure reinterprets the heavy, sedimentary stacking of traditional 'stabbur' and 'lofts' and introducing a sharp, contemporary language. 
images courtesy of knut folstad arkitekt
with his tømmertempelet, knut folstad arkitekt seeks an obscurity that invites visitors to question if it is a new or very old part of its context. to achieve this quality, the team investigates traditional timber structures together with new building regulations and solutions which could offer a design direction to the craftsmen. the dwelling adapts to a wide range of seasonal weather conditions with its concrete spot-foundations that raise the main volume off the ground. making use of the sloping landscape, the team achieves a simple yard which works both in high snow and hot summer days among the soft sounds of birch leaves rustling in the wind.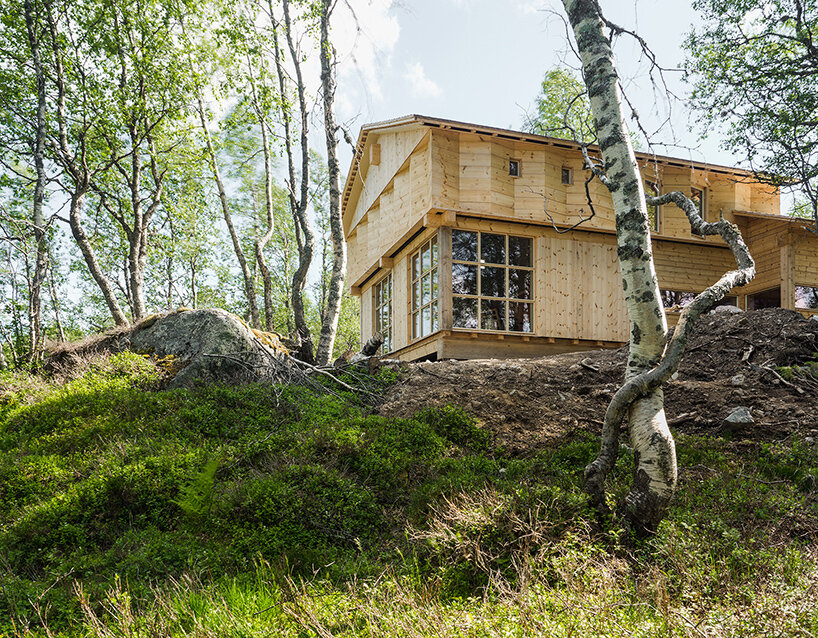 knut foldstad arkitekt organizes the plan of his tømmertempelet to demonstrate a strong hierarchy between intimate, smaller areas and more generous spaces. a lofty, double-height living room opens toward the surroundings while a simple bathroom with rich green, custom aluminium sitting tub suggests a forest pond. the dwelling is clad in high grade fir sourced from a local sawmill, while insulation of wooden pulp and an interior finished in fir achieve an all-natural section.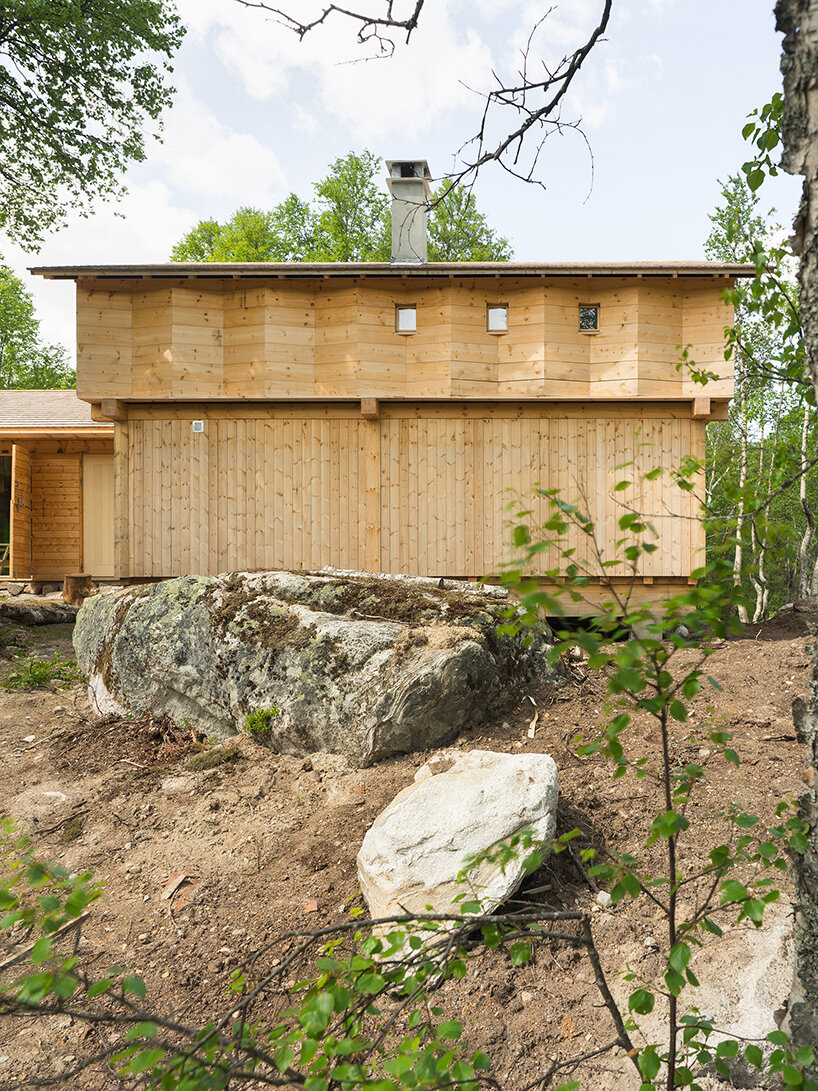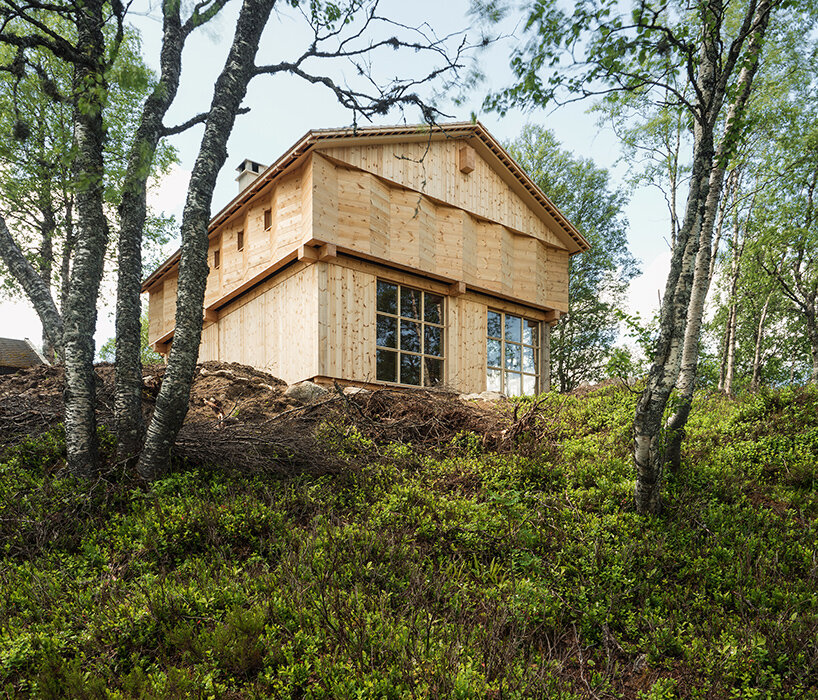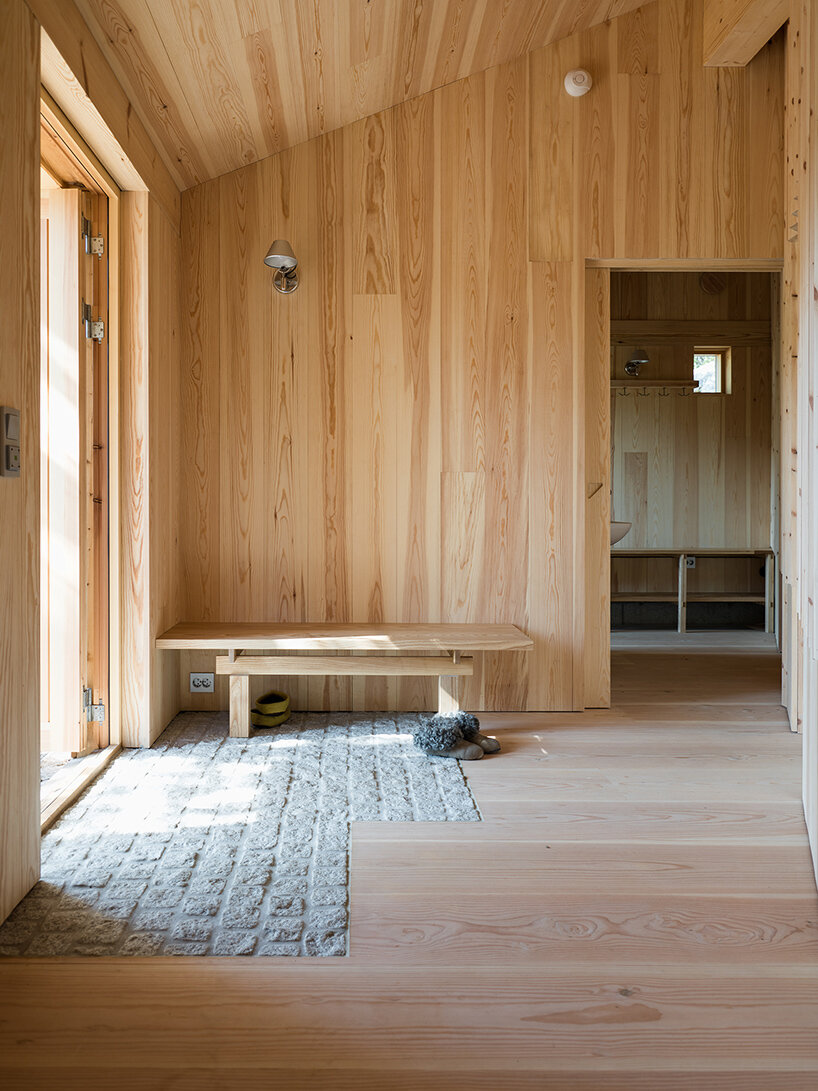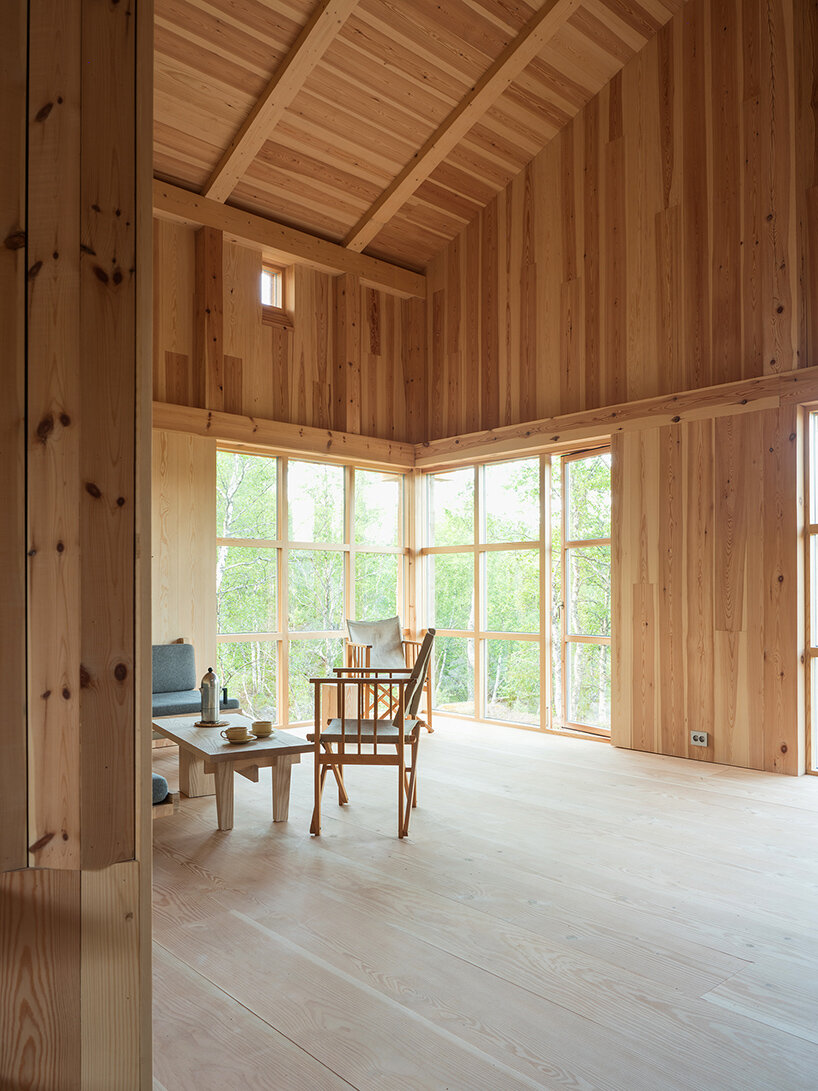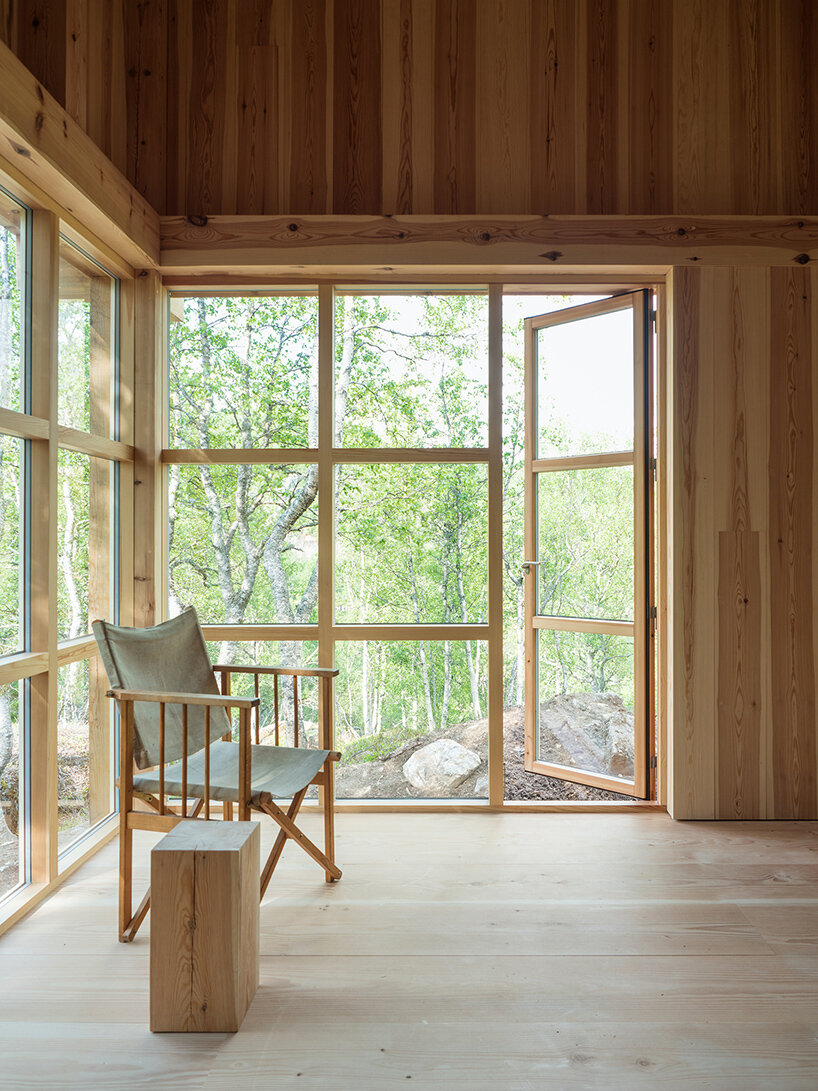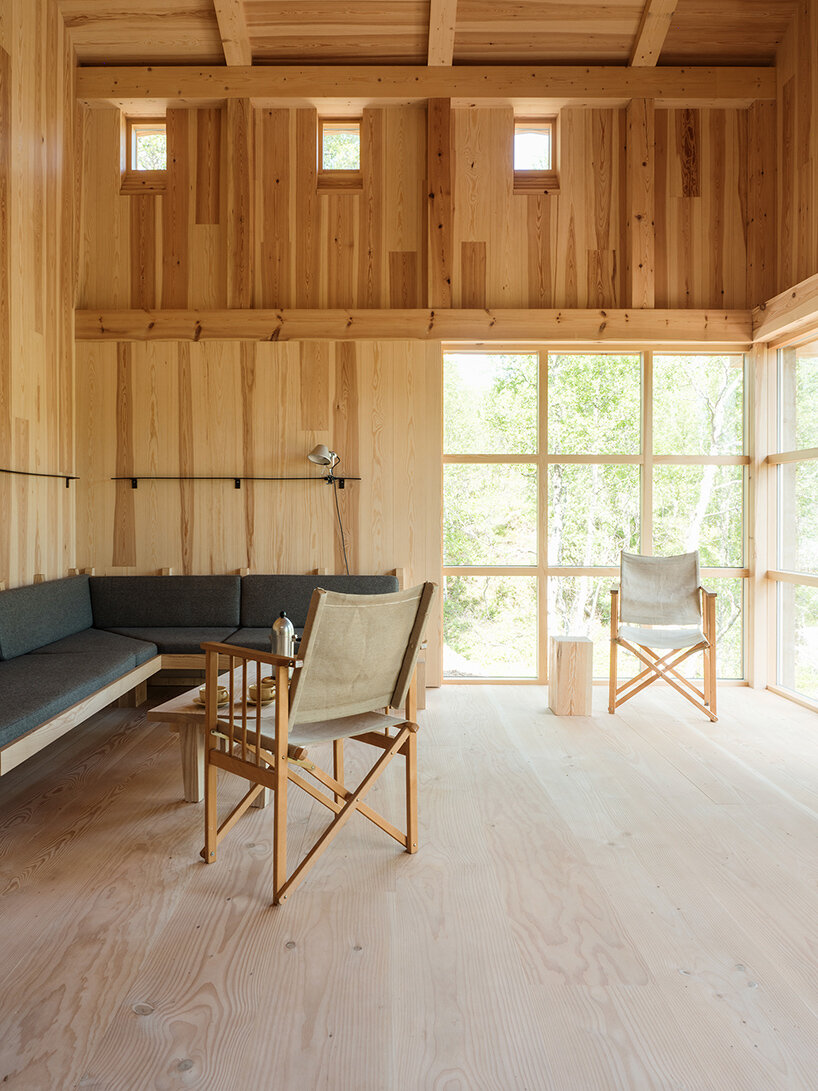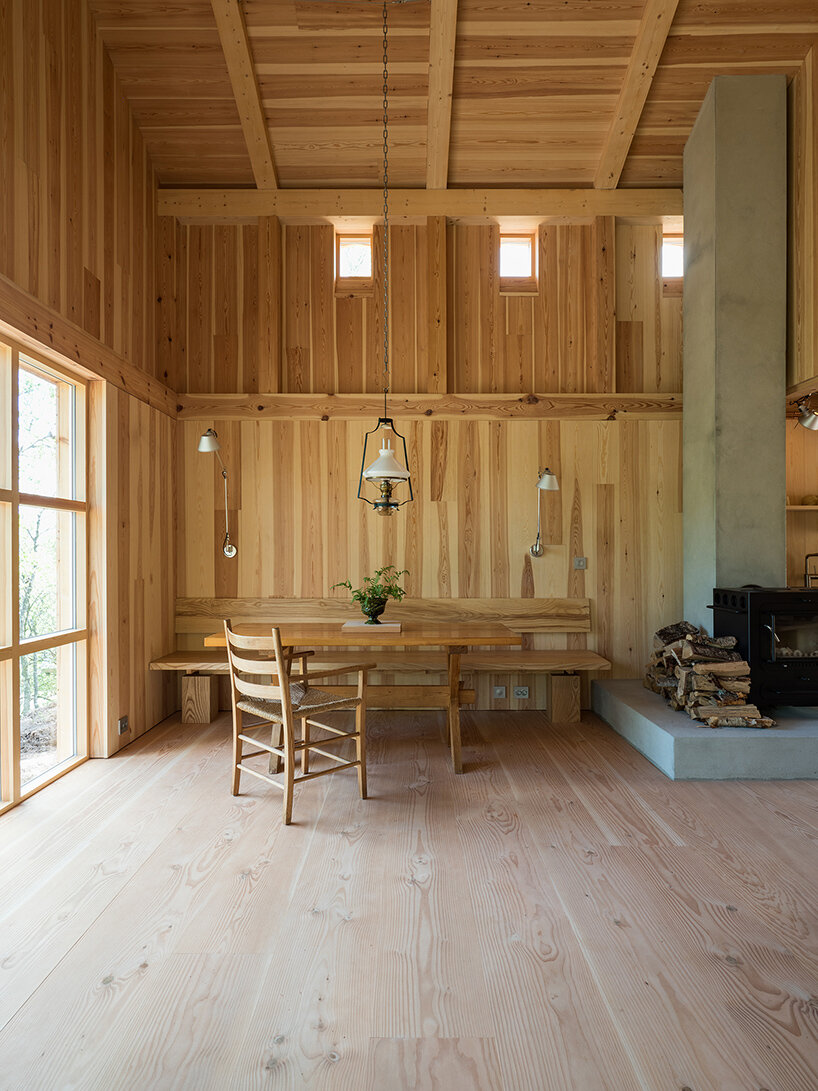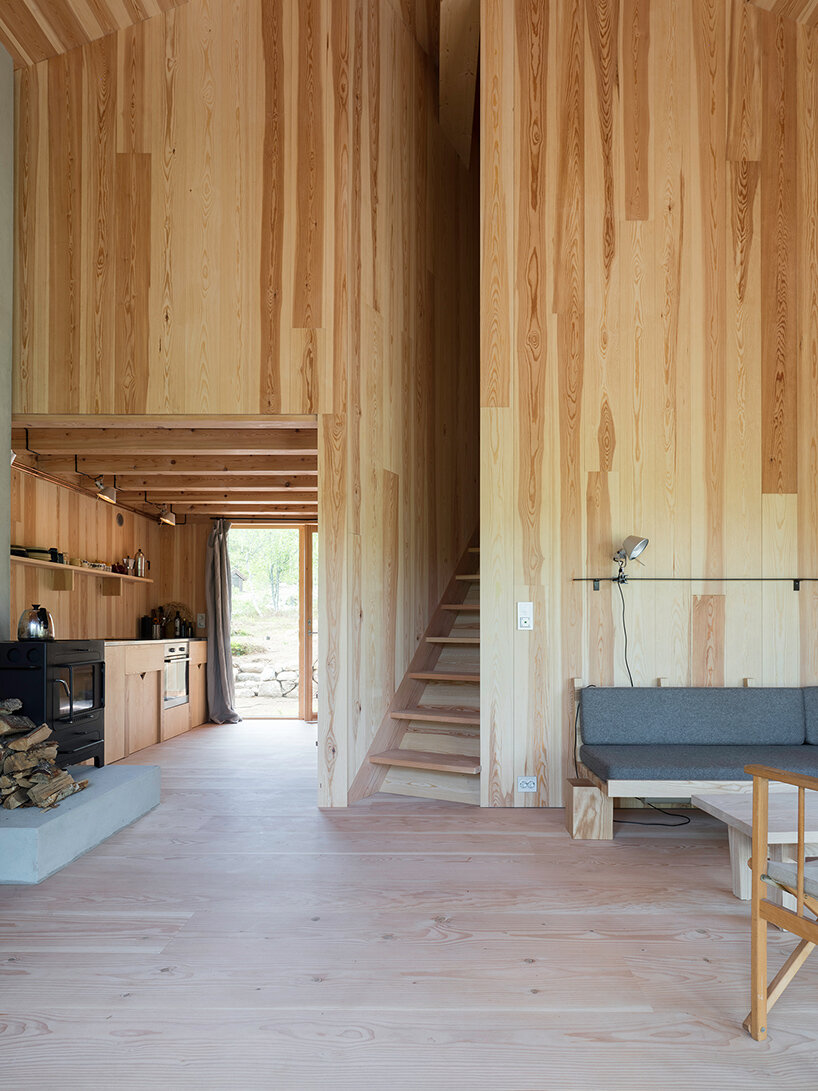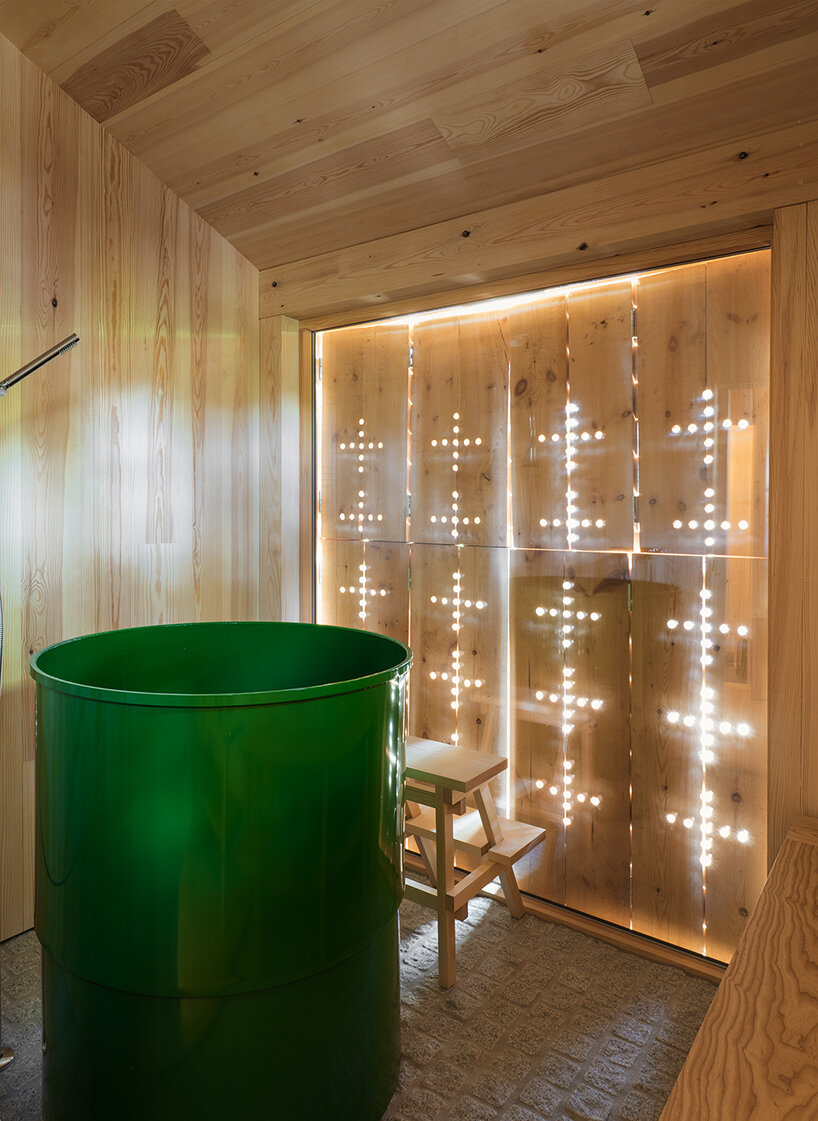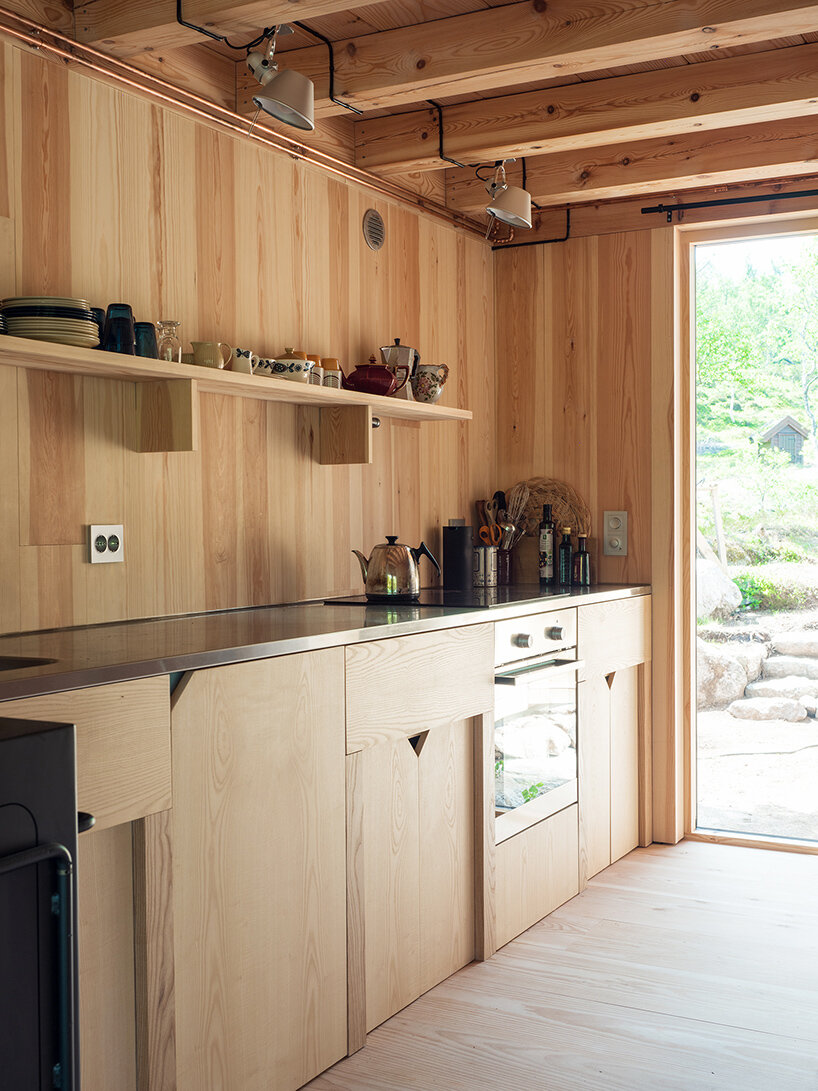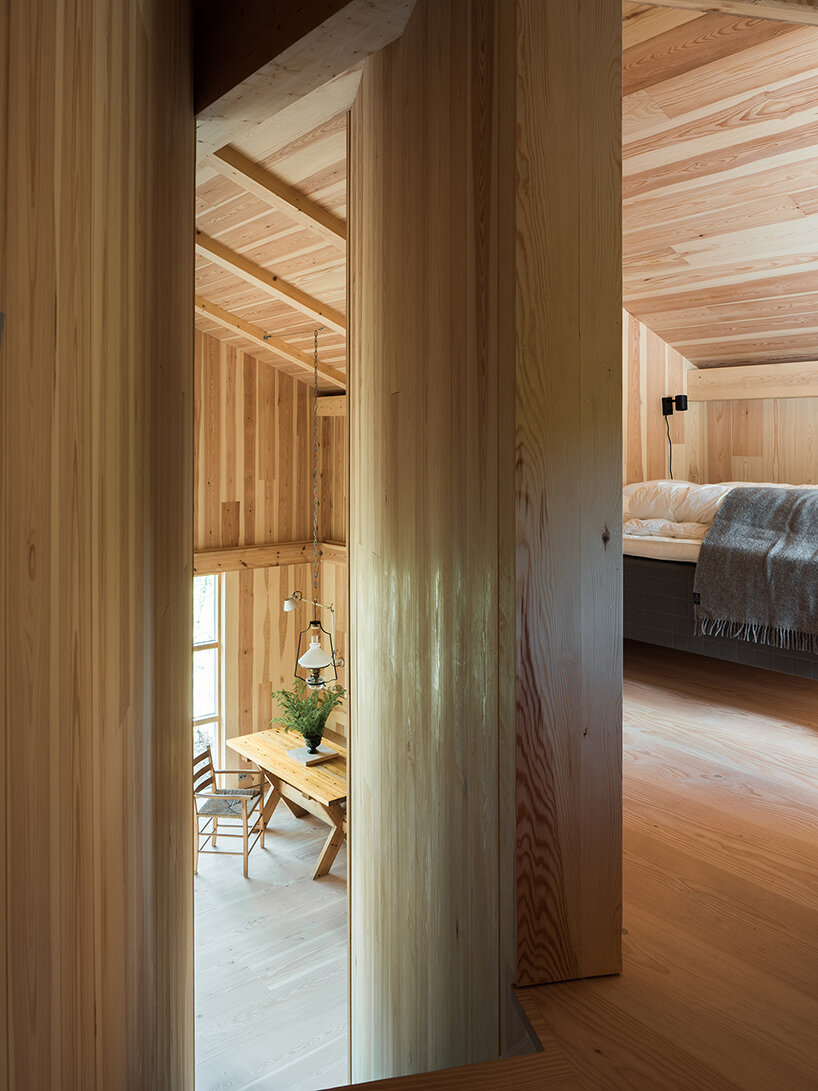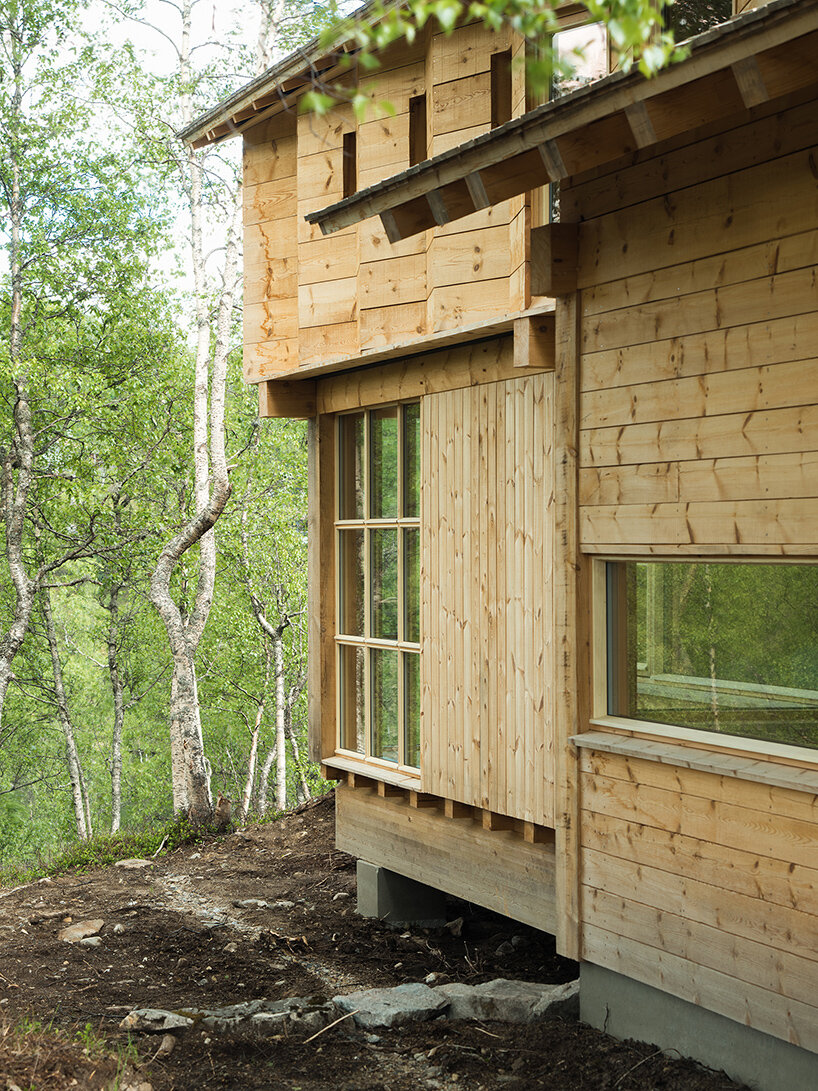 project info:
project title: tømmertempelet
architecture: knut folstad arkitekt | @arkitektfolstadknut
location: sinnes, vest-agder, norway
carpentry: kjernebygg | @kjernebygg
windows: meling | @meling.as