with showrooms and trade hall floors closed, GROHE – the manufacturer of fittings and sanitary products from bathrooms, kitchens and more – needed a completely new approach to engage architects, interior designers and other customers with their innovations in the face of the COVID-19 pandemic. their key was digitalization. the online experience hub GROHE X creates a novel, insightful and personal virtual experience. it offers a contemporary interface full of informative, inspirational content tailored to your needs, whether searching for trends, designing your next project, or needing installation help.
step into their digital showcase GROHE X – here.
all images courtesy of GROHE
GROHE X is their digital platform dedicated to your business needs, from inspiration and trends through to expert advice and the installation steps for your next project. it enables professionals such as architects, installers, wholesalers and consumers to curate their own experience aligned to their interests and needs. to start, their virtual 360-degree living spaces reveal novel and up-to-date product presentations. users can experience the fittings and sanitary-ware in all dimensions, finishes and other options. inspirational trend-scouting editorials, practical installation videos and forward-looking expert interviews ensure comprehensive, wide-ranging interactable content is available to hand. at all times, GROHE's team is available to help answer any specific questions.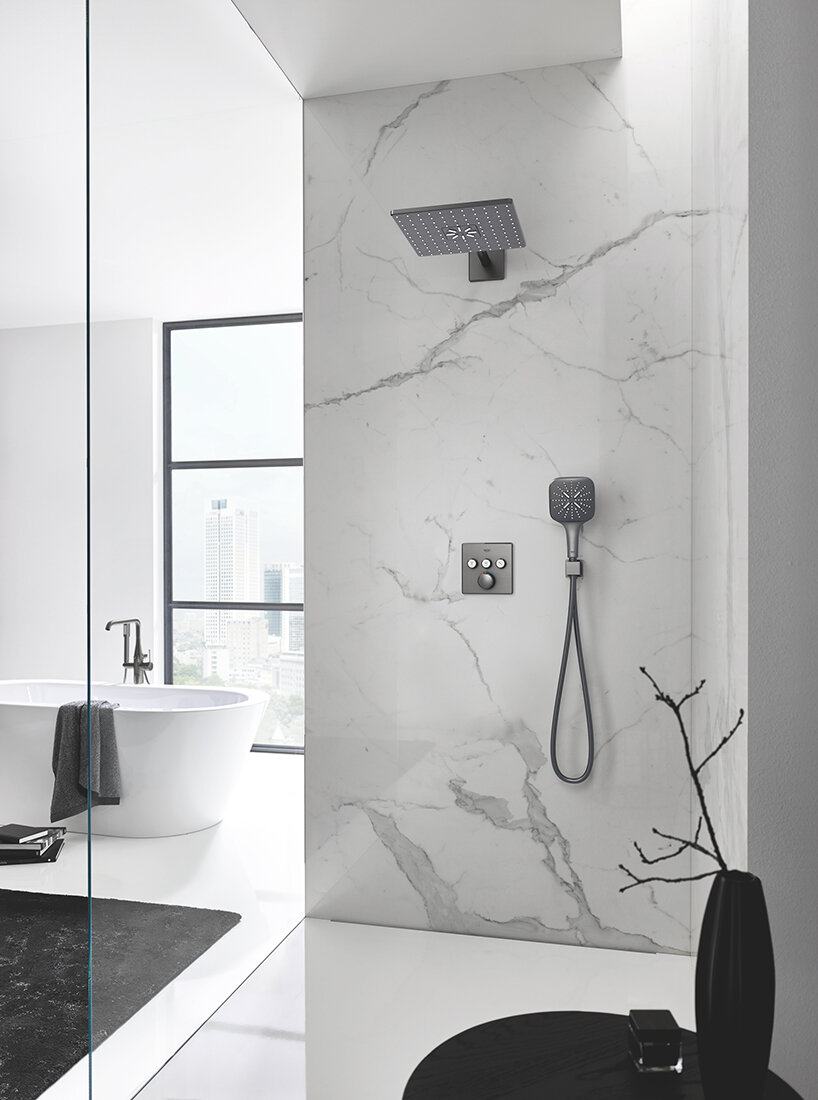 from videos to editorials, the contemporary interface hosts a program of informative as well as highly engaging formats. the 'wow of the week' section shares pressing topics that GROHE experts found particularly exciting or inspirational recently. insightful interviews that delve into the brand, the way they work and their products are talked over 'a glass of water with…'. finally, the inquisitive 'did you know?' board presents educational, technical reports on global issues, from reduced use of plastic to hygiene optimization and more.
step into their digital showcase GROHE X – here.