french architects anne lacaton and jean-philippe vassal have been announced as the 2021 laureates of the pritzker architecture prize — the award often referred to as architecture's highest honor. since 1987, the duo's firm, lacaton & vassal, has completed over 30 projects throughout europe and west africa. the architects are known for their ability to increase living space exponentially and inexpensively, through winter gardens and balconies that enable inhabitants to conserve energy and access nature throughout the year. meanwhile, adhering to a precept of 'never demolish', the studio undertakes restrained interventions to upgrade dated infrastructure while allowing the enduring properties of a building to remain.
courtesy of the pritzker architecture prize, we take a closer look at 10 projects that have defined lacaton & vassal's career to date. read more in the words of the architects below.

FRAC nord-pas de calais (2013), dunkerque, france
image courtesy of philippe ruault (also main image)
rather than demolishing 'atelier de préfabrication no. 2' (AP2), a postwar shipbuilding facility at the shoreline of a waterfront redevelopment project, the architects chose to erect a second building, identical in shape and size to the first. with transparent, prefabricated materials, it provides unhindered views through the new to the old.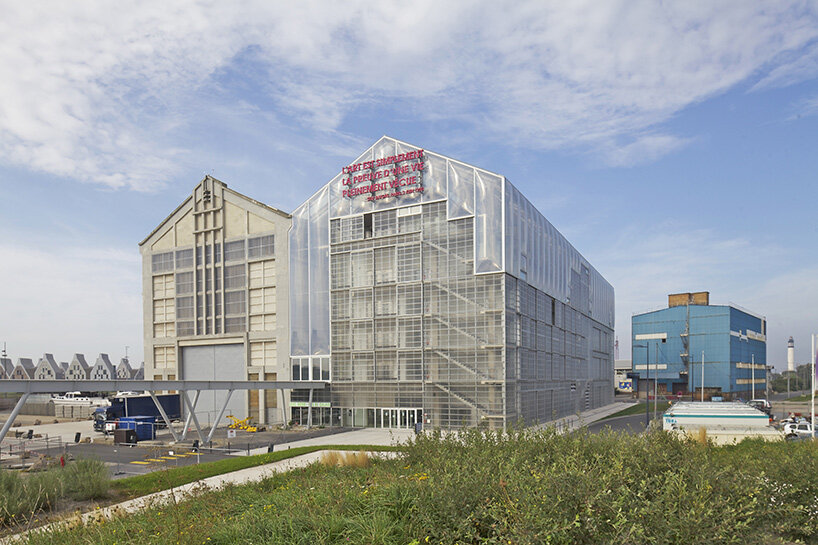 image courtesy of philippe ruault
the original landmark, designated for flexible and changing public programming, and the newer structure, which houses galleries, offices and storage for the regional collections of contemporary art, can function independently or together. an internal street is located in the void between the old and new structures, and there are plans to connect this space to an exterior elevated walkway in the future.
transformation of G, H, I buildings, grand parc, 530 units, social housing (with frédéric druot and christophe hutin) (2017), bordeaux, france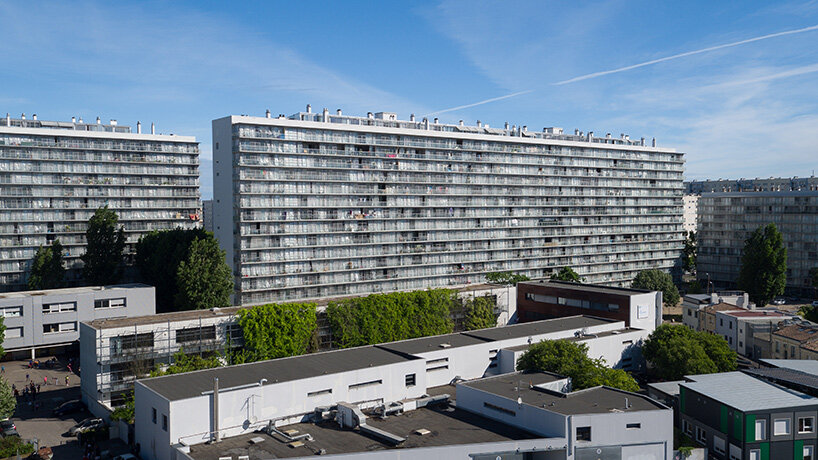 image courtesy of philippe ruault
the three buildings within this 1960s social-housing development, range from 10 to 15 stories and include 530 apartments. similarly to the transformation of tour bois le prêtre (paris, 2011), qualities of space and comfort were achieved by removing the building façade and extending the interiors outward to create new spaces, forming bio-climatic winter gardens or balconies. the result was the near doubling of size of some units and a dramatic visual reinvention that challenges the aesthetic conventions of social housing.

image courtesy of philippe ruault
site for contemporary creation, phase 2, palais de tokyo (2012), paris, france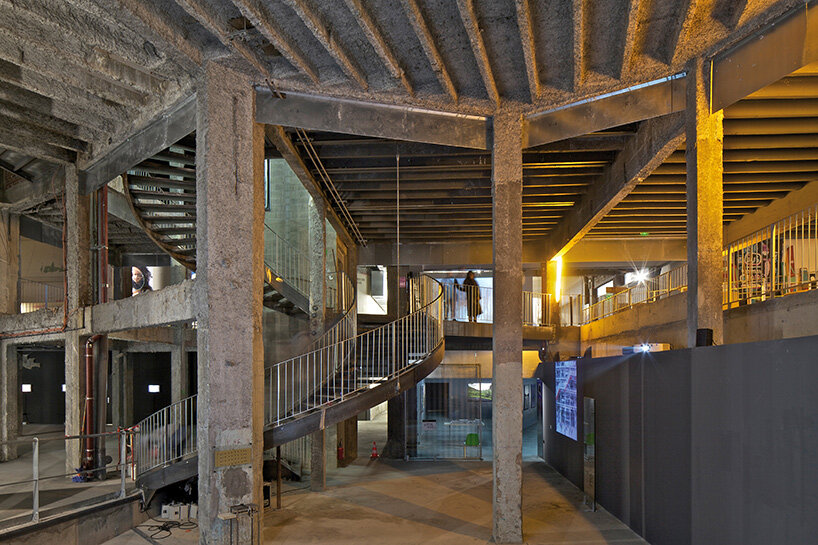 image courtesy of philippe ruault
the architects' second phase of development for palais de tokyo took place one decade after their initial restoration of the space in 2002. drawing inspiration from the idea that this is a museum that 'visitors can make their own', they increased the interior by 20,000 square meters, in part by creating new underground space, and assured that every area of the building was reserved for the user experience.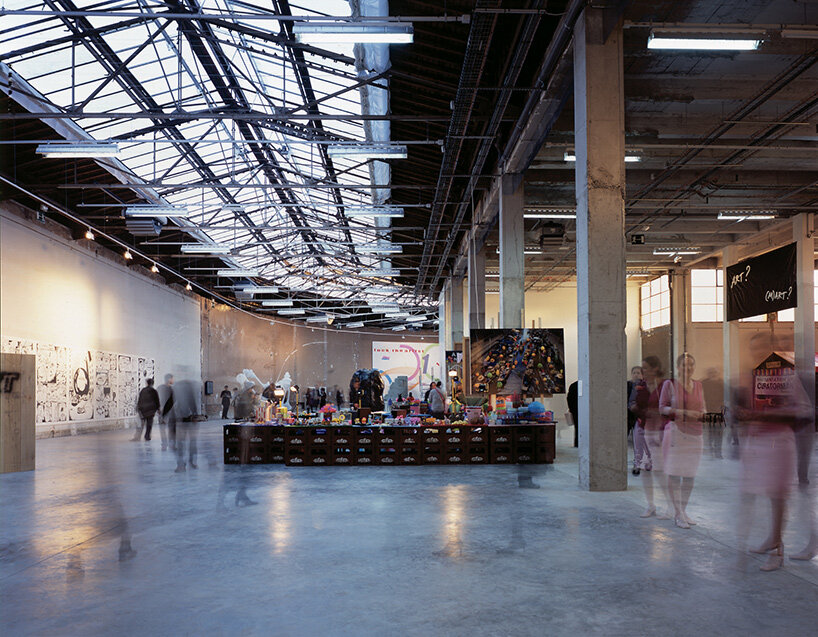 image courtesy of philippe ruault
retreating from white cube galleries and guided pathways that are characteristic of many contemporary art museums, the architects instead created voluminous unfinished spaces. these spaces allow artists and curators to create free-flowing exhibitions for all mediums of art within a range of physical environments, from dark and cavernous to transparent and sunlit, that encourage visitors to linger late into the evening.
latapie house (1993), floirac, france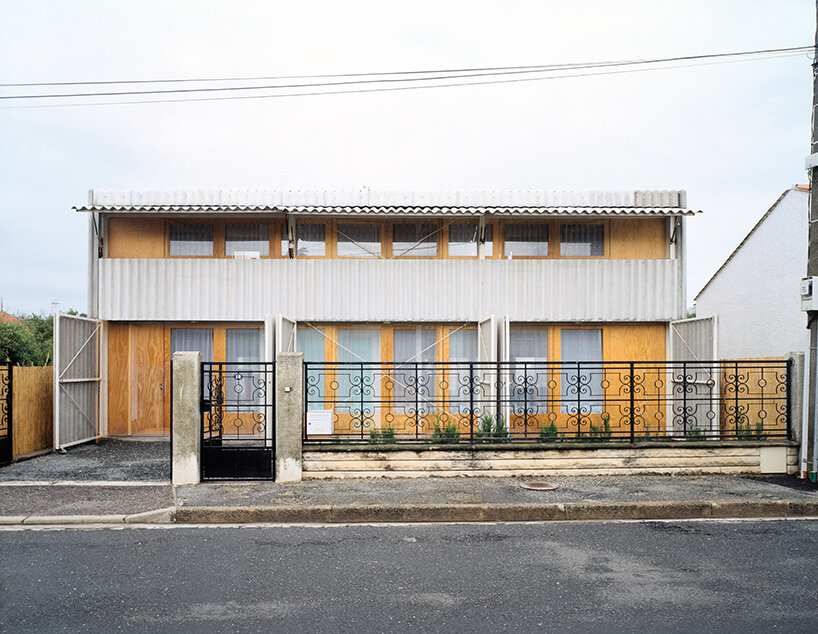 image courtesy of philippe ruault
'latapie house' was the architects' initial application of greenhouse technologies to design a larger, efficient residence, creating space for the clients' children to run and grow, on a modest budget. through the use of retractable and transparent polycarbonate panels on the east-facing rear of the home, the communal areas of the residence gain significant space and flexibility of use, extending outdoors, and allowing natural light and air to circulate through the dwelling.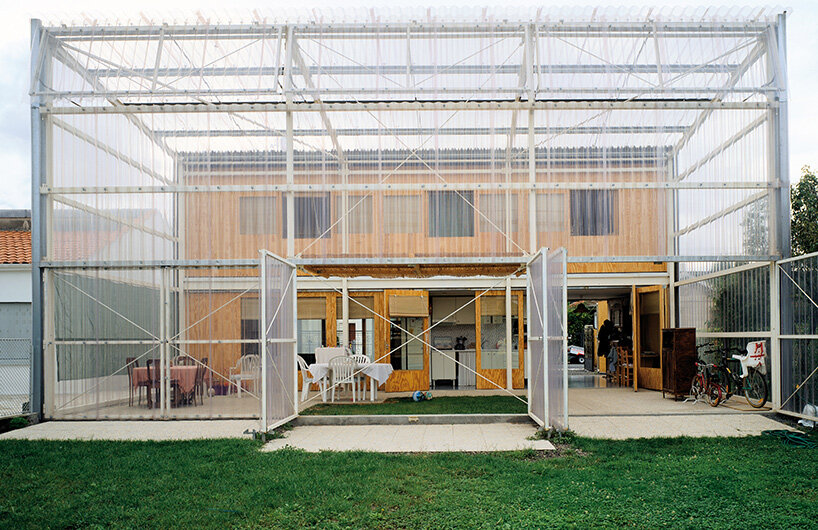 image courtesy of philippe ruault
école nationale supérieure d'architecture de nantes (2009), nantes, france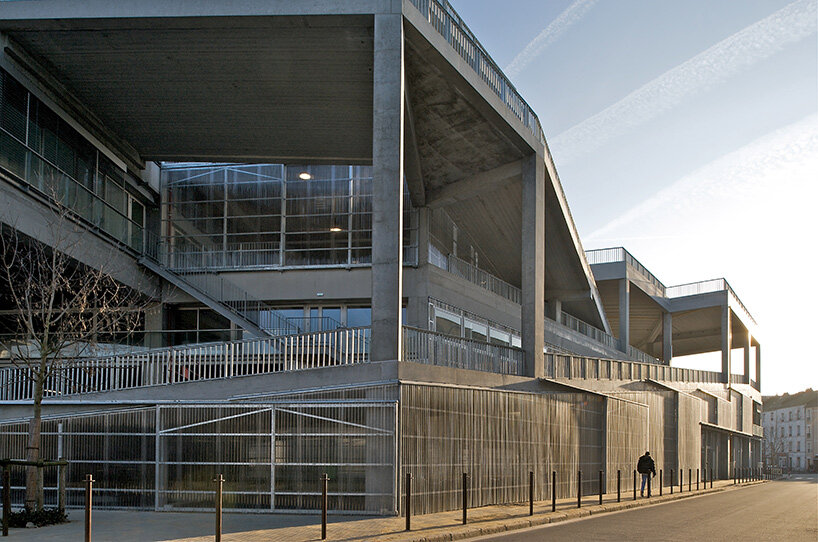 image courtesy of philippe ruault
as with all of their projects, every nuance of this building and site was considered to accommodate the evolving teaching, learning and building needs of the growing student body. located on the bank of the loire river, this large-scale, double-height, three-story building features a concrete and steel frame, encased in retractable polycarbonate walls and sliding doors. areas of various sizes exist throughout, and all spaces are deliberately un-prescribed and adaptable.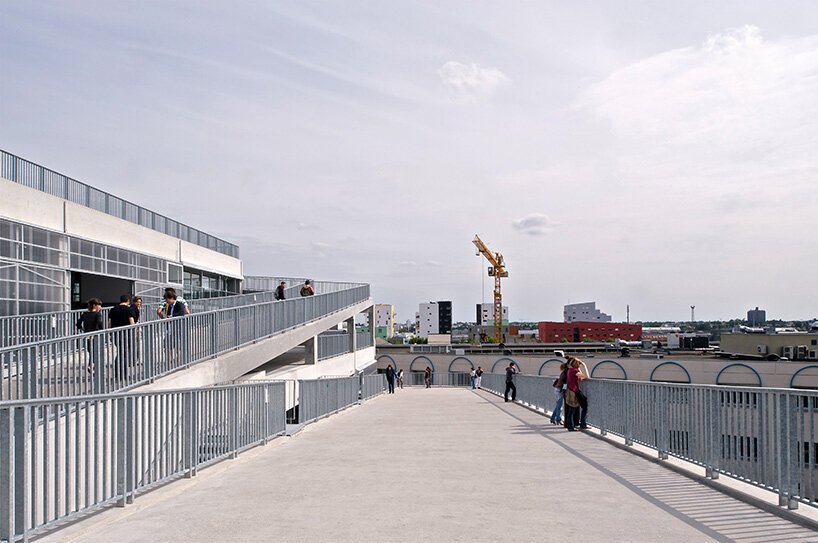 image courtesy of philippe ruault
an auditorium can open to extend into the street and high ceilings create generous spaces necessary for construction workshops. even the wide, sloping ramp that connects the ground to the 2,000 square meter functional rooftop is intended as a flexible learning and gathering place. while the brief stipulated 15,150 square meters of space, the final result was significantly expanded by the architects through the addition of 4,430 square meters of internal space and 5,305 square meters of functional outdoor space, and for the same budget.
53 units, low-rise apartments, social housing (2011), saint-nazaire, france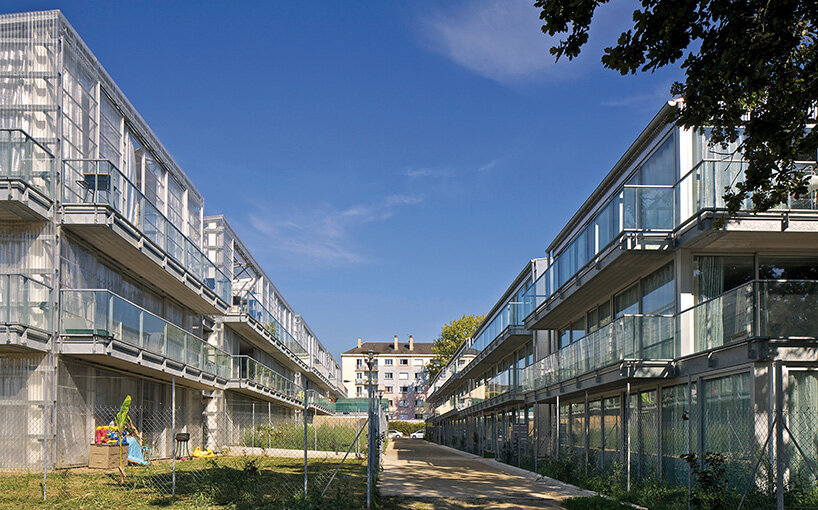 image courtesy of philippe ruault
this low-income development consists of 53 units organized in a series of three-story buildings, each with six apartments. the units include private gardens for each ground-floor residence and balconies or winter gardens on those of the upper floors. the architects' use of transparent, retractable polycarbonate panels and insulating thermal curtains throughout the interior rooms create comfortable environments full of light that are also ecologically and economically responsible.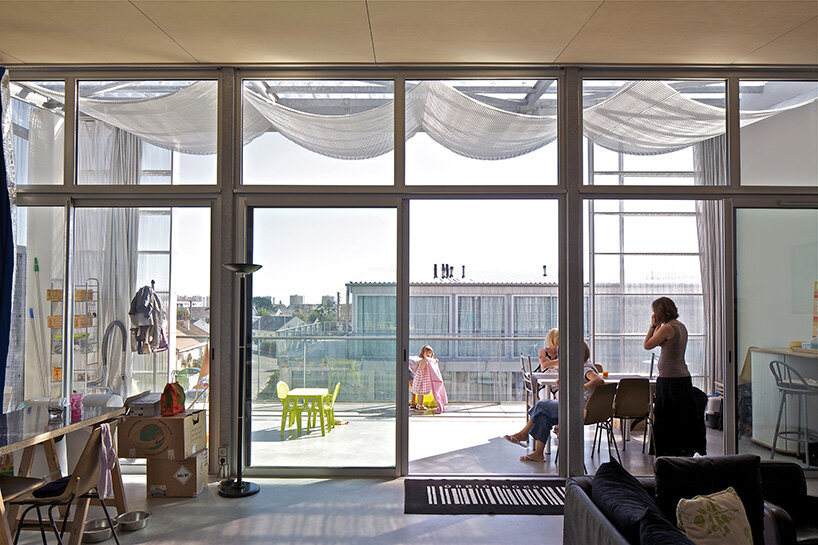 image courtesy of philippe ruault
house in bordeaux (1999), bordeaux, france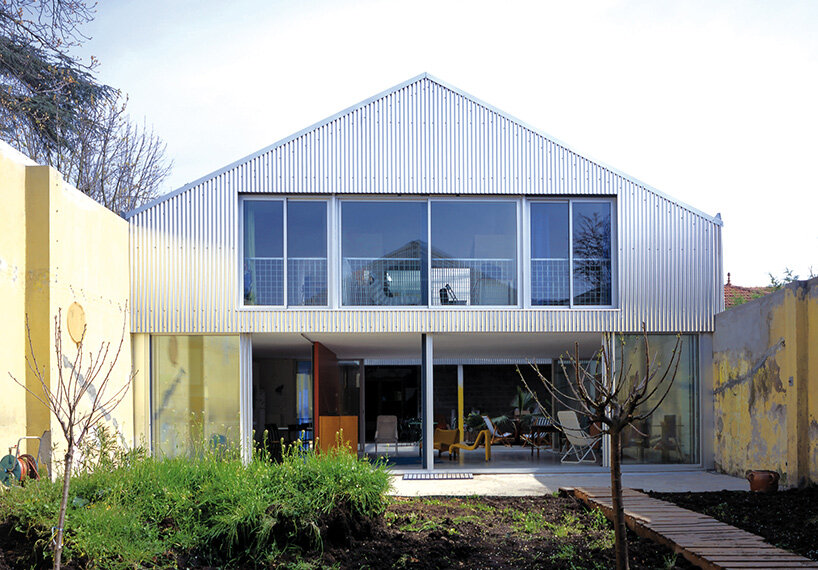 image courtesy of philippe ruault
this private residence takes the place of a former factory that operated without natural light. portions of the roof were removed and replaced by transparent polycarbonate panels to create an indoor courtyard and distribute sunlight throughout the entire home. transparency is echoed throughout thanks to retractable walls, generous windows and an open layout of the home, providing unrestricted views from the front through to the back of the residence.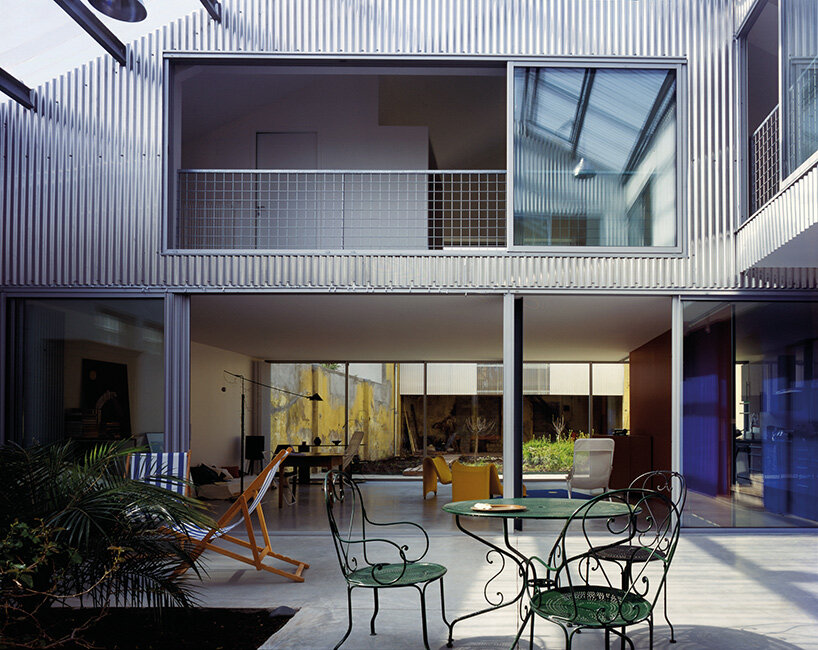 image courtesy of philippe ruault
129 units, ourcq-juarès student and social housing (2013), paris, france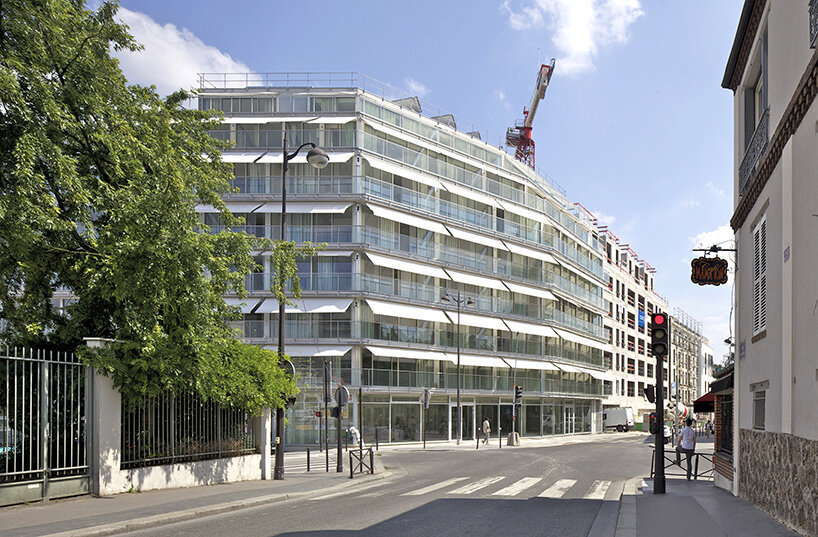 image courtesy of philippe ruault
situated on the outskirts of paris along the canal de l'ourcq and next to la petite ceinture, an obsolete railway, this mixed-use building includes 98 student apartments, 30 residences, an assisted- living facility, and three commercial spaces. each residential unit features a balcony or winter garden and the assisted-care residents share a ground-floor outdoor garden space. while the occupants range in family composition and demographics, the overall goals of resource and energy conservation are achieved through the careful siting and layout of the buildings along with design features in harmony with the climate and light.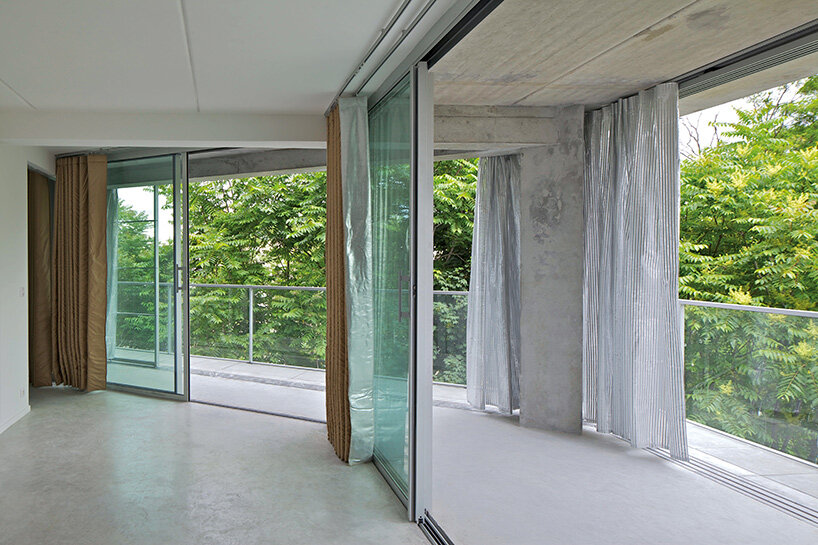 image courtesy of philippe ruault
cap ferret house (1998), cap ferret, france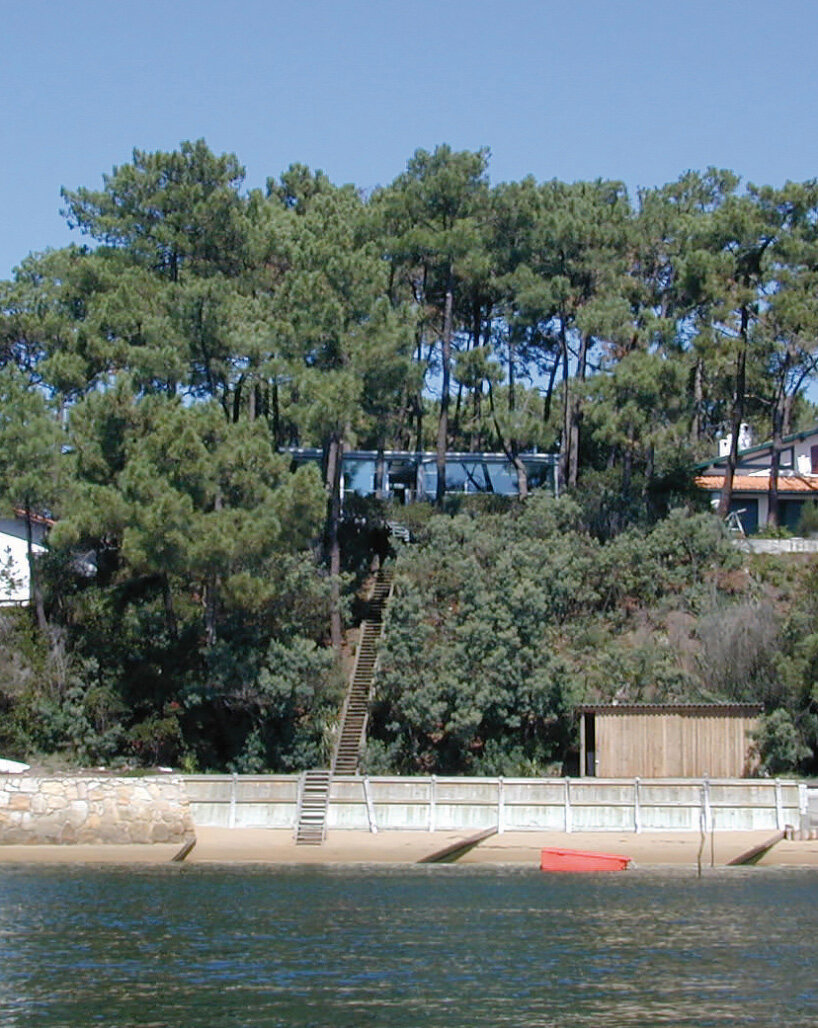 image courtesy of lacaton & vassal
built along arcachon bay on one of the last remaining undeveloped plots, this private residence demonstrates the architects' reverence for the pre-existing. it was built with the goal of minimal disruption to the natural environment. rather than fell the 46 pine trees that comprised the site, the house was designed in and around the natural vegetation and raised on a grid of 12 micropiles. the elevated home features special openings that accommodate the movement and growth of the trees that intersect it, allowing its occupants to live among the vegetation and see through to the bay.