LUCENT's takahiro matsuo has collaborated with shiseido's creative director youji nobuto in 'walk ginza safely', a window display installation that uses motion lighting. the light installation draws from the concept of pedestrian signal pictograms found at street crossings. here, the usually still person depicted in such signals is transformed into an animation walking with purpose.all images by taihei iino
together with youji nobuto and takamine sachiko of shiseido creative, LUCENT by takahiro matsuo created 'walk ginza safely' as a reinterpretation of the typical figures found in pedestrian signals. the figures,usually still, appear to be walking with purpose in the japanese cosmetics company's ginza HQ show window in tokyo. two in red and two in green, they illuminate the streetscape while communicating a positive message.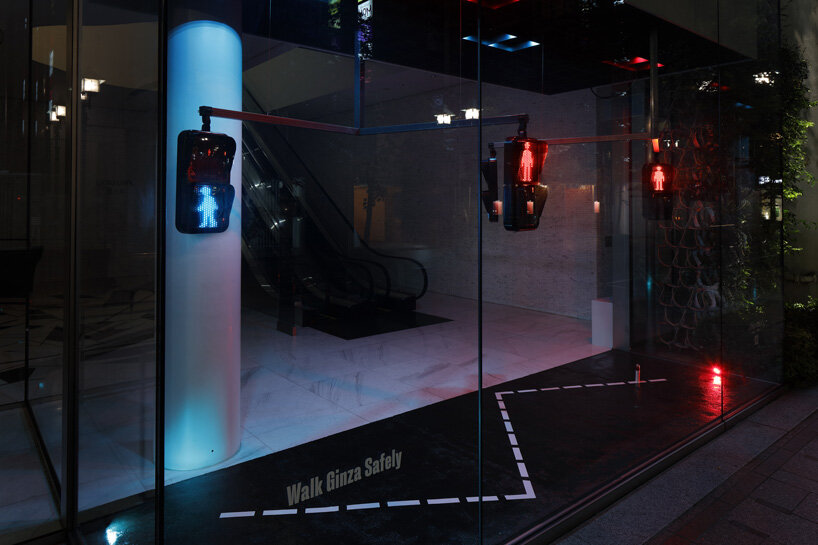 the show motion installation uses motion lighting to animate the figures and display them as moving characters. appearing to be walking with purpose, the figures of the installation communicate a positive message, encouraging safe, forward-looking walking in ginza.