this eye clinic in kumamoto, japan has a horizontal composition that references the paddy fields that used to occupy the site. designed by matsuyama architect and associates, the project — titled 'ideta heisei retina consultants' — is a three-storey building clad with two different textures of concrete. together, these alternating bands total six layers that extend in different directions, protruding outside of the building's footprint.
all images by toshihisa ishii
matsuyama architect and associates explains that these concrete volumes integrate exterior terraces and interior spaces, while creating areas of shelter for visitors. internally, the floor layout has been designed to ensure functionality and comfort for patients. the ground floor is used for eye examinations, while the first floor contains surgery spaces. finally, the uppermost storey accommodates staff facilities.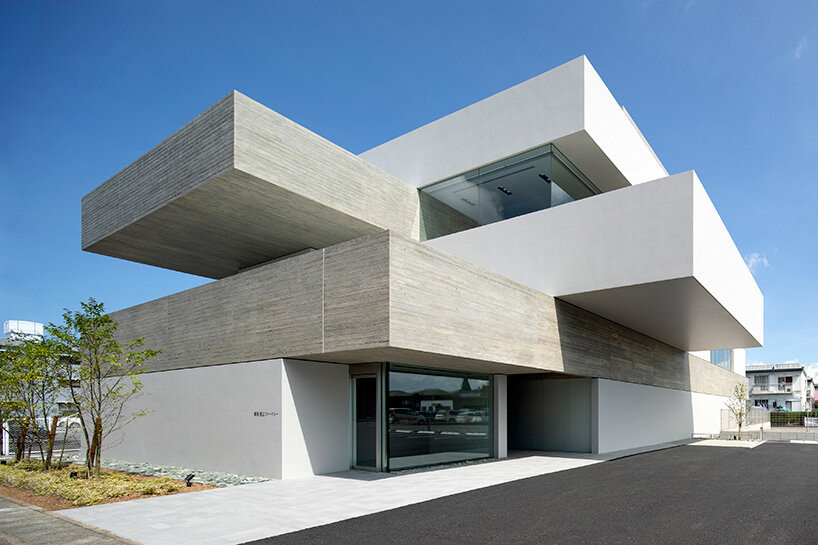 throughout the scheme, waiting areas have been designed with privacy in mind. in addition, in order to put the minds of the patients at ease, the spaces have been designed to be as bright and naturally lit as possible. trees and other vegetation populates the building inside and out, providing a connection with the natural world. see other projects by matsuyama architect and associates on designboom here, including a typhoon-proof house and another healthcare facility with angled timber louvers.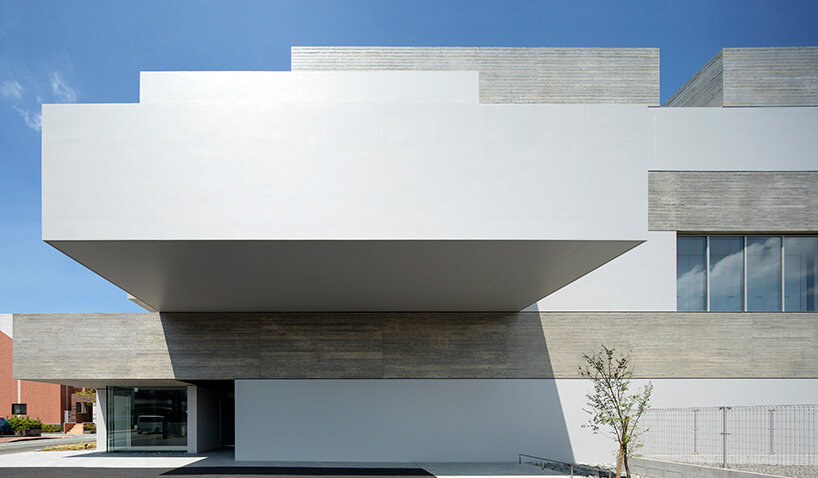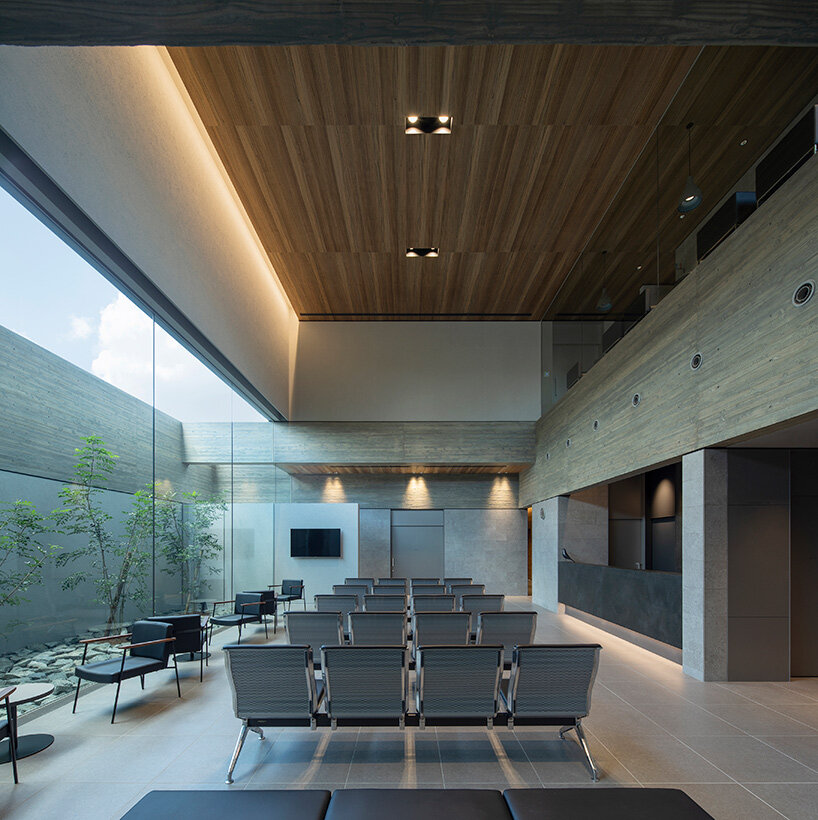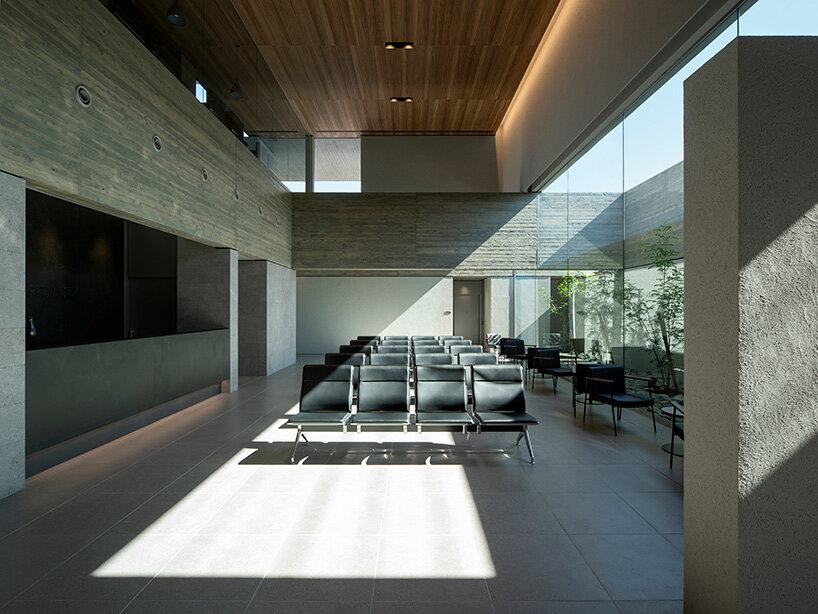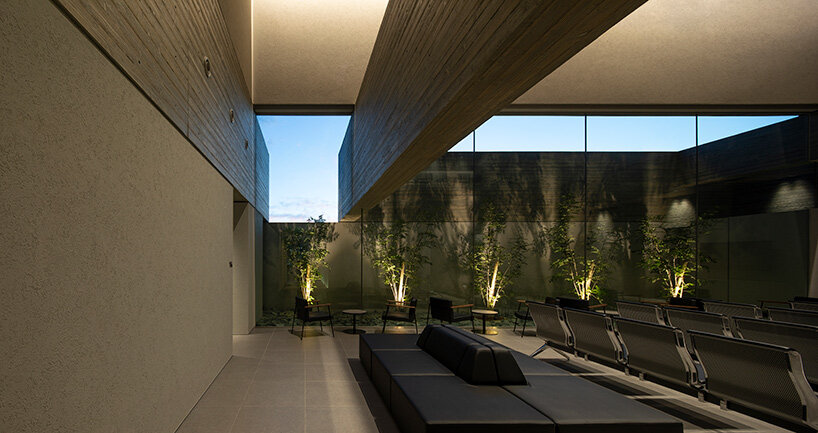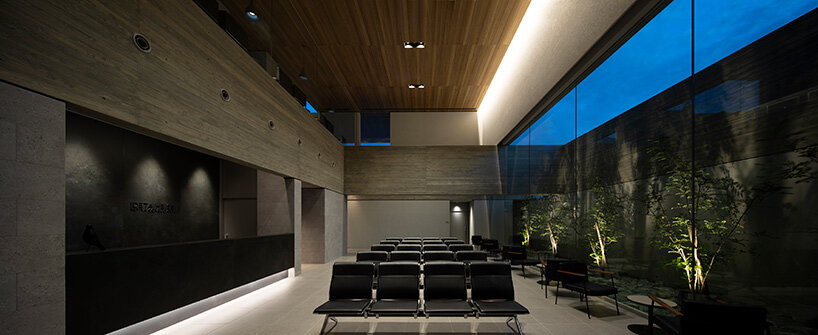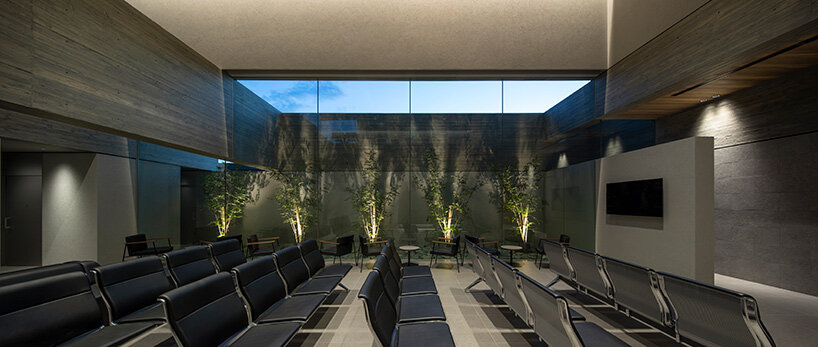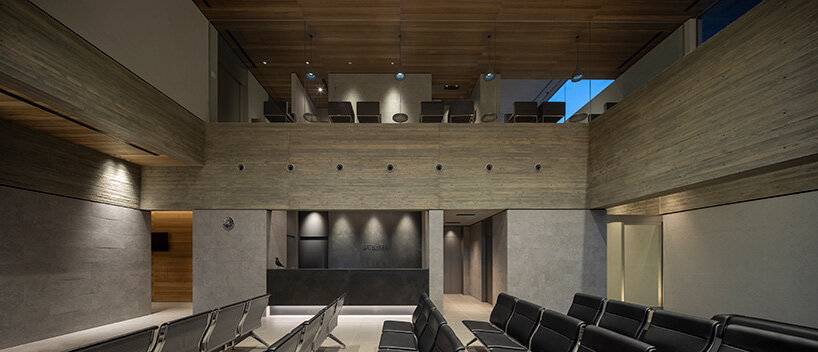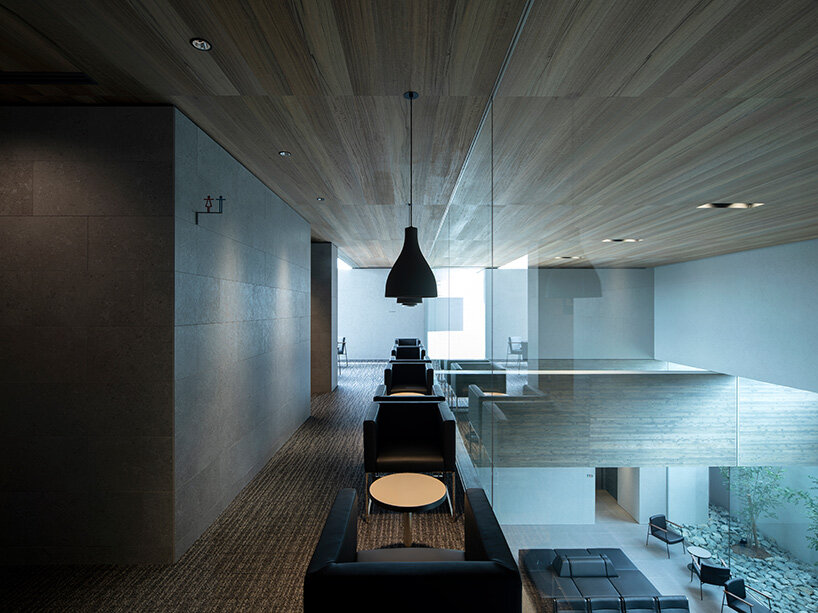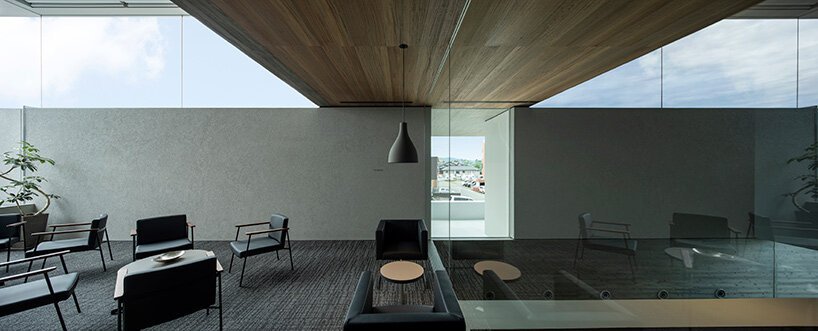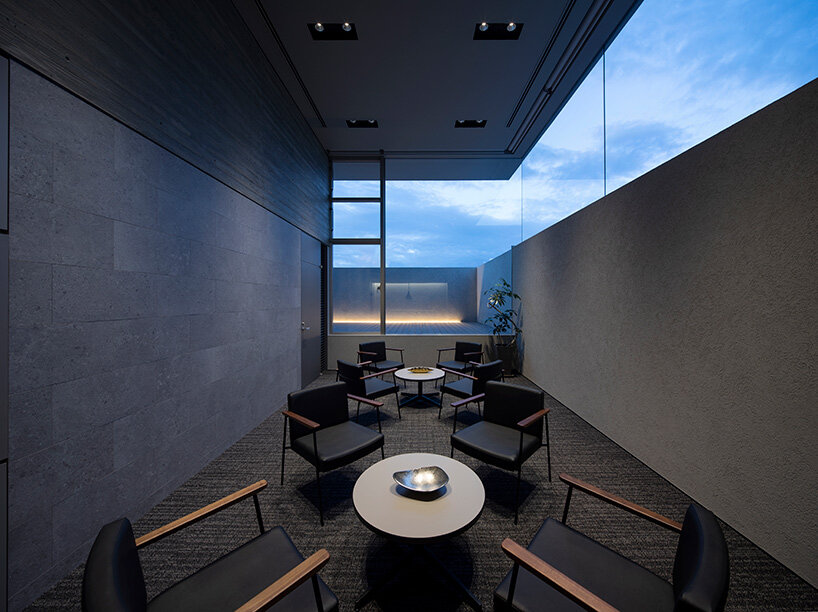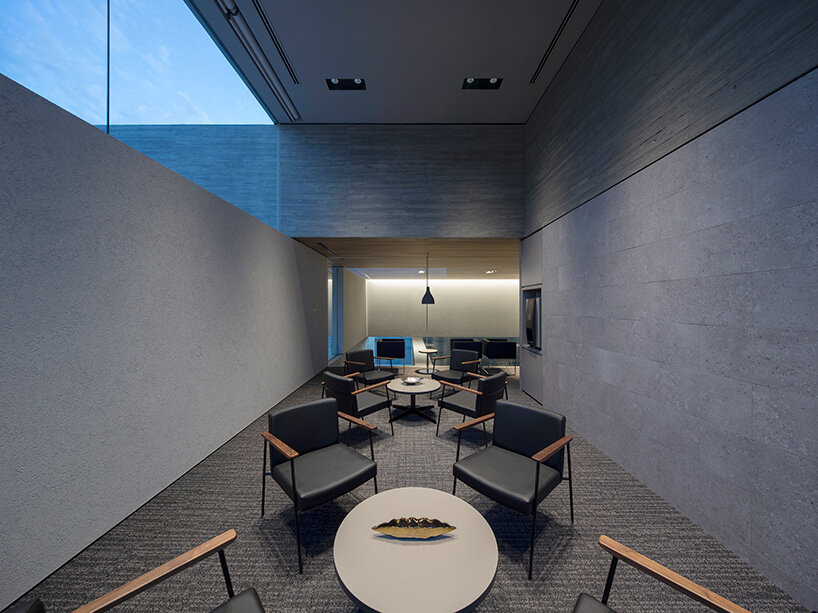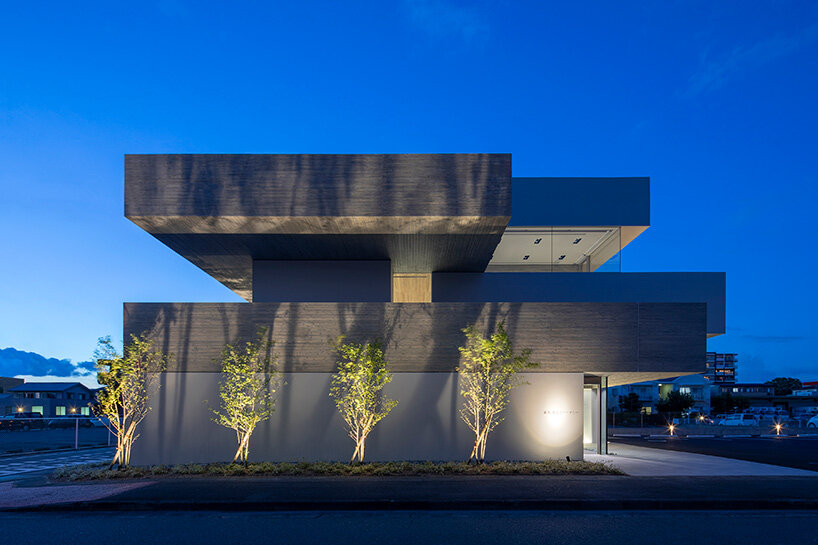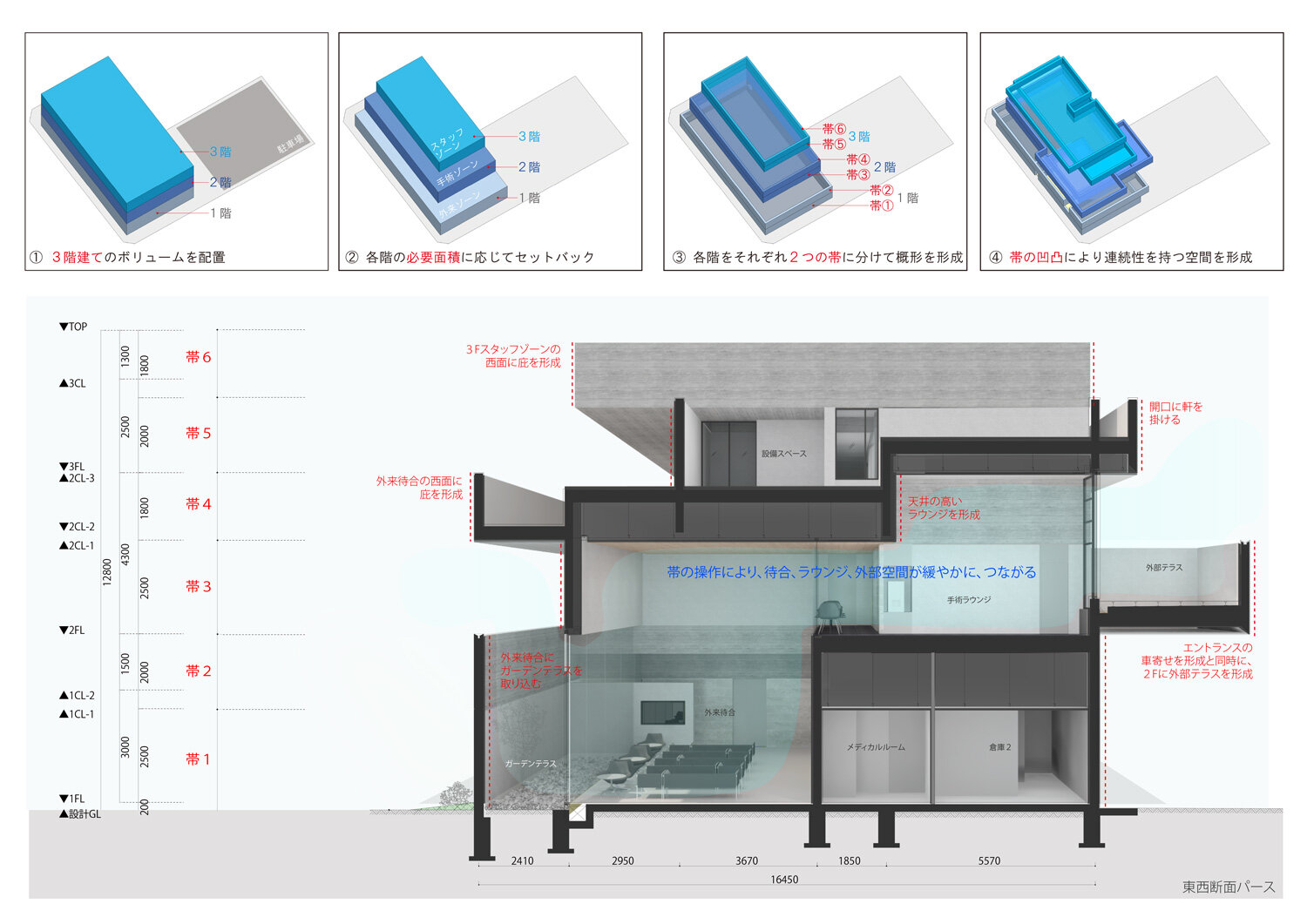 section | image courtesy of matsuyama architect and associates
project info:
name: ideta heisei retina consultants
location: heisei, kumamoto, japan
architect: matsuyama architect and associates
type: eye clinic 
status: complete
philip stevens I designboom
mar 14, 2021