scottish architecture firm mcginlay bell  has completed a four-bedroom family home in the town of bearsden in scotland. called 'ER residence', the design focuses on rooting the building to the site and creating an architectural expression that is 'intentionally domestic in scale and familiar in form.'
images by jack hobhouse
situated just six miles from the city center of glasgow and a short car ride to scotland's breathtaking natural scenery, the suburban area of bearsden enjoys the best of both worlds. the long narrow site of ER residence is bound by an edge of mature scots pine trees, and this leafy setting informed mcginlay bell's design approach as the team sought to create continuity between the architecture and landscape.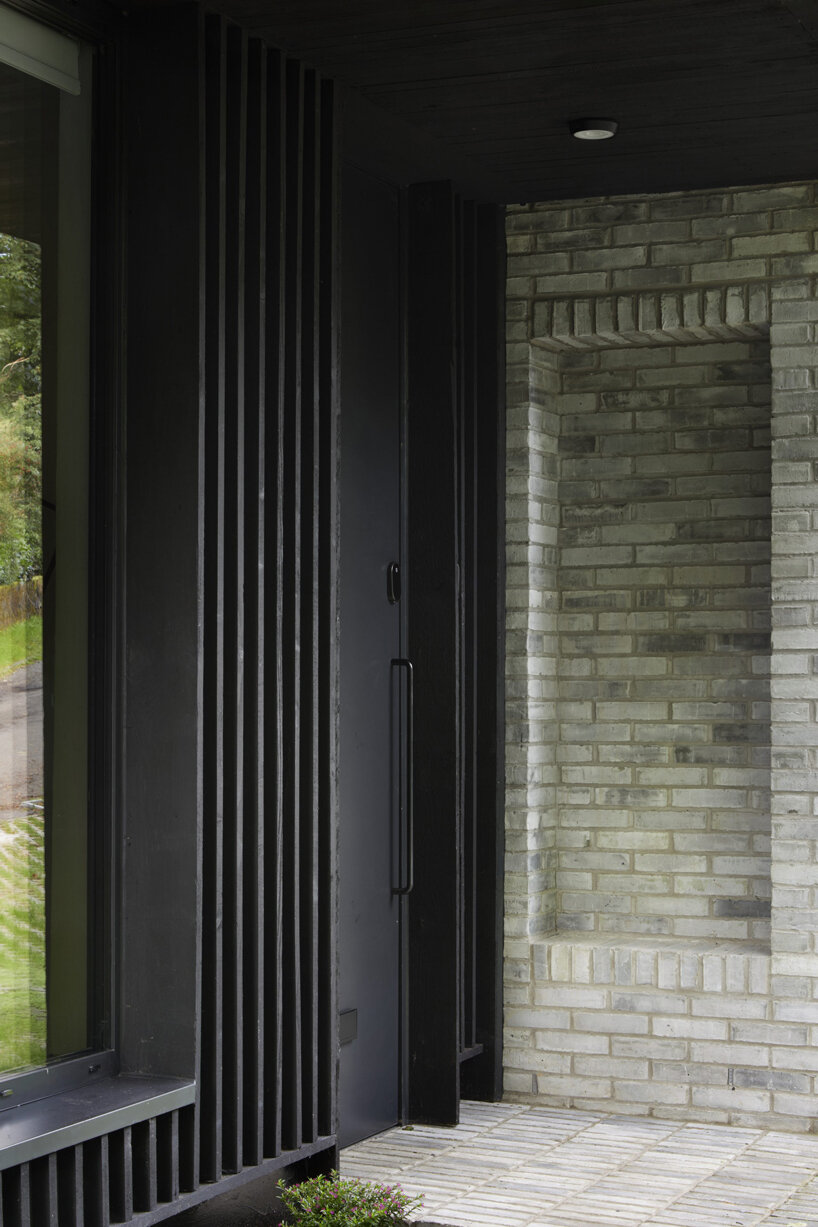 the scheme was conceived as two connected yet visually distinct parts: a two-story brick house that masters a subservient, single-story garden pavilion. the larger volume is sympathetic in shape and size to the neighboring houses, and brick was chosen to clad it to afford visual coherence and a feeling of robustness and longevity. 
in contrast, the smaller pavilion that wraps around the brick mass is defined by blackened timber, steel, and expanses of glass. the architects have also subtracted parts of the pavilion volume to create a small terrace and an external courtyard, maximizing the sense of outdoor living. in this way, the recent architectural intervention also straddles between the urban fabric and nature, just like the town itself; the brick volume anchors the house to the suburban context while the smaller black pavilion opens up to the natural landscape.