ângela roldão arquitetura brings the outdoors inside with its design of 'glass house' in casa branca, brazil. located within a gated community close to the city of belo horizonte and nearby a national park, the new dwelling is designed to make the most of the area's abundant natural beauty.
images by jomar bragança
with its dense tree cover, the site posed a challenge for the design team as they tried to save as many of the existing trees and as much of the surrounding vegetation as possible. following careful positioning, ângela roldão arquitetura arranged the program into a stepped floor plan, with one part containing the social functions and the other housing the private rooms.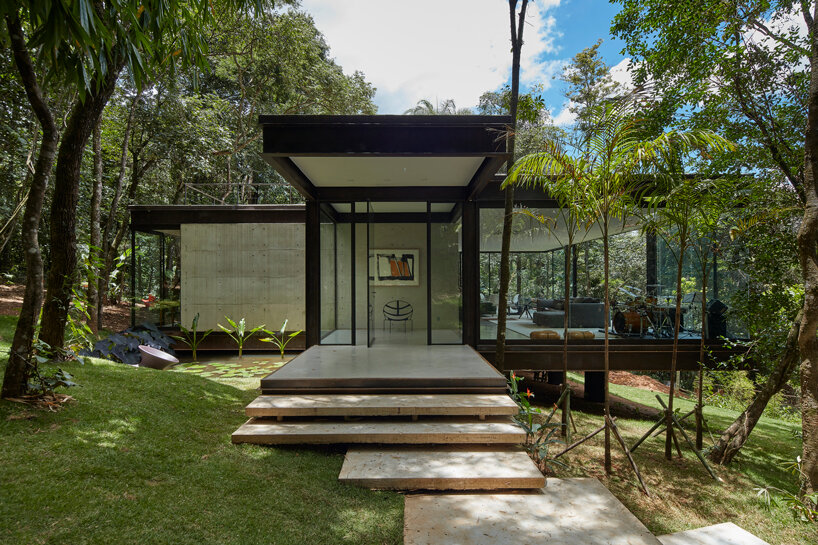 the design was informed by the client's minimalist lifestyle as well as his love of nature, gardening, and music. the architect translated these passions into an elegant steel structure supported by floor to ceiling and glass and rough, exposed concrete.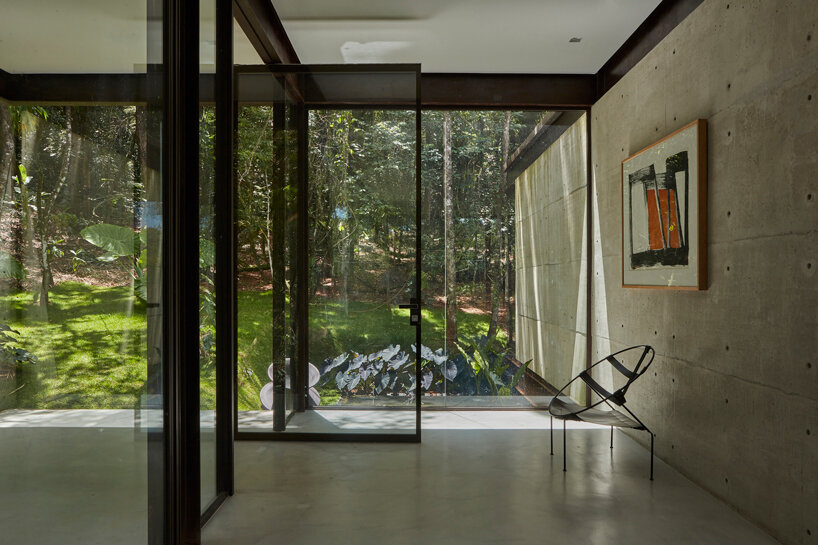 the glass that gives this project its name affords architectural lightness, connection to nature, and gorgeous natural light. the use of glass also serves to delimit the social space of the house while the concrete walls denote the private portion of the house. behind these solid walls, a master bedroom suite, two bedrooms, and a shower room can be found.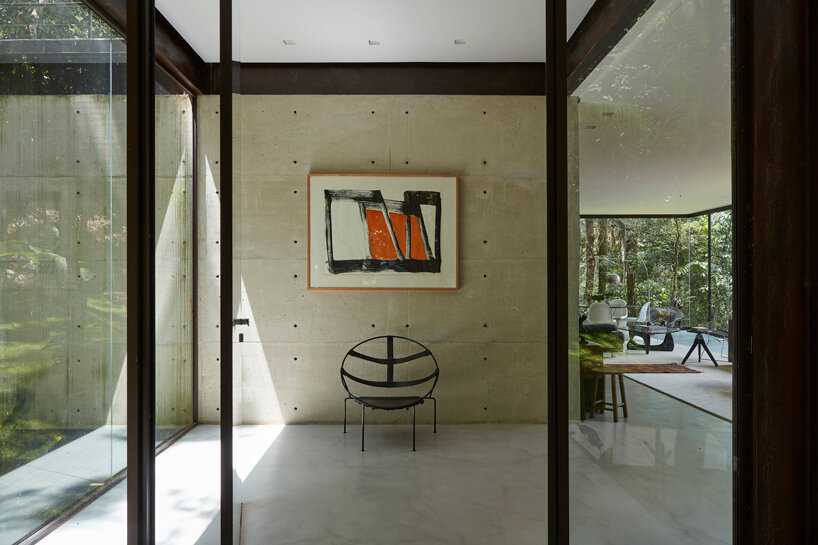 the glass house employs a simple construction and its dimensions are in fact informed by the size of steel members. so as not to waste material, the structure is composed of two 6x12m modules, a 3x12m module, plus a balcony. in addition to the exposed steel structure, the residence is characterized by aluminum window frames, fair-faced concrete, tech cement floors, and porcelain tiles in the bathrooms. together, these materials embody a minimal aesthetic and help capture the surrounding landscape in all its splendor.