in 2013, philip ross and sophia wang co-founded MycoWorks, a biomaterials company dedicated to bringing new mycelium materials to the world. what is mycelium? — it's the fine network of threads forming the vegetative part of the organism that produces mushroom. exclusive to MycoWorks is fine mycelium, a patented process of interlocking cellular structures to amplify mycelium's natural capacity to bind to itself and other materials — a breakthrough that creates a strong, three dimensional network. this revolutionary method is behind the development of reishi — not a vegan leather or mushroom leather (compressed mycelium), but rather a new class of sustainable material that is neither animal, nor plastic. in november 2020, MycoWorks announced that it had raised $45 million in series B financing in tandem with the opening of a major new reishi production plant in california. now, it has unveiled an exclusive collaboration with luxury fashion house, Hermès.
image by coppi barbieri, all images courtesy of MycoWorks
three years in the making, the collaboration between Hermès and MycoWorks marks the first object made with fine mycelium, and the development of a new material called 'sylvania' — produced in the MycoWorks facility. the interpretation of the 'victoria' bag has been tanned and finished in france by the Hermès tanners to further refine its strength and durability, before being shaped in the workshops by Hermès craftspeople. 'the power of storytelling is key in any new technology or art,' says matt scullin, MycoWorks CEO. 'Hermès related to our story: that fine mycelium was rooted in artistic practice and craftsmanship. at the same time, Hermès recognized that MycoWorks' unique biotechnology approach to enhancing a natural material meant that fine mycelium had the potential to be the highest quality mycelium in the world.'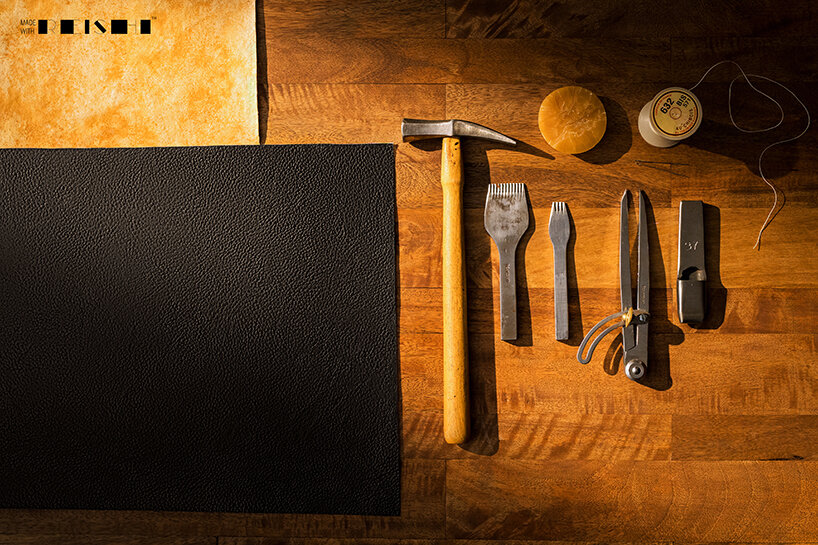 reishi tools | image by jesse green (also main image)
'MycoWorks' vision and values echo those of Hermès,' continues pierre-alexis dumas, Hermès artistic director, 'a strong fascination with natural raw material and its transformation, a quest for excellence, with the aim of ensuring that objects are put to their best use and that their longevity is maximized. with sylvania, Hermès is at the heart of what it has always been: innovation in the making.'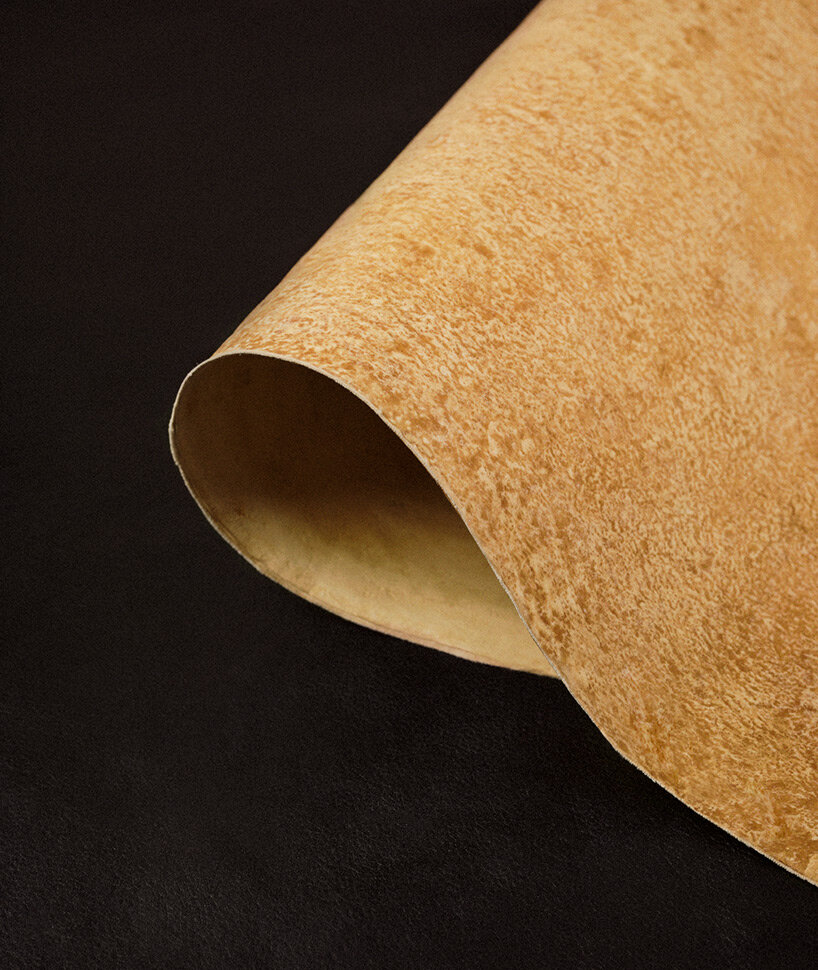 detail of reishi | image by pol rebaque
the partnership pairs expertise in tanning the highest quality materials, with biotechnological tools that can transform the luxury goods industry. in comparison to similar materials in the marketplace, MycoWorks and its reishi material is a world ahead in terms of strength, durability, and feel. grown to size and able to be finely-tuned as cultivated, the material allows luxury fashion brands to consider product construction from the material up, and sustain their traditions of craftsmanship. discover more about the innovative material here, and see other projects related to the use of mushroom mycelium on designboom here.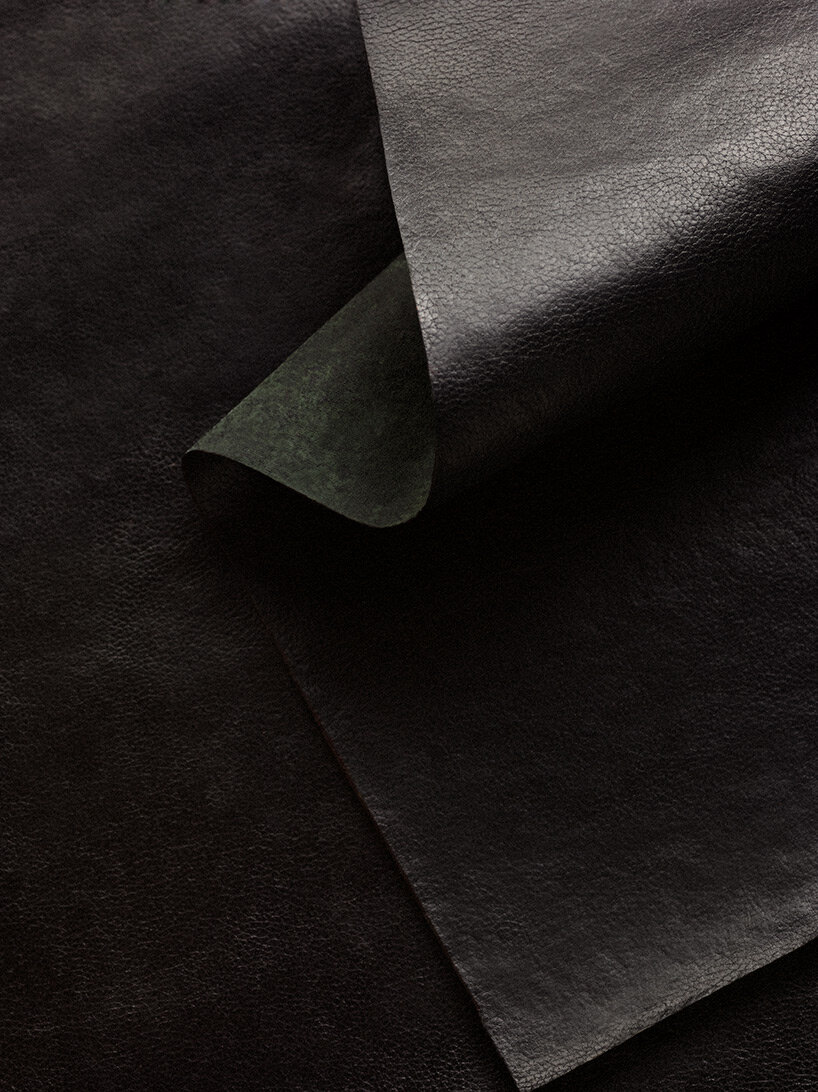 detail of reishi | image by pol rebaque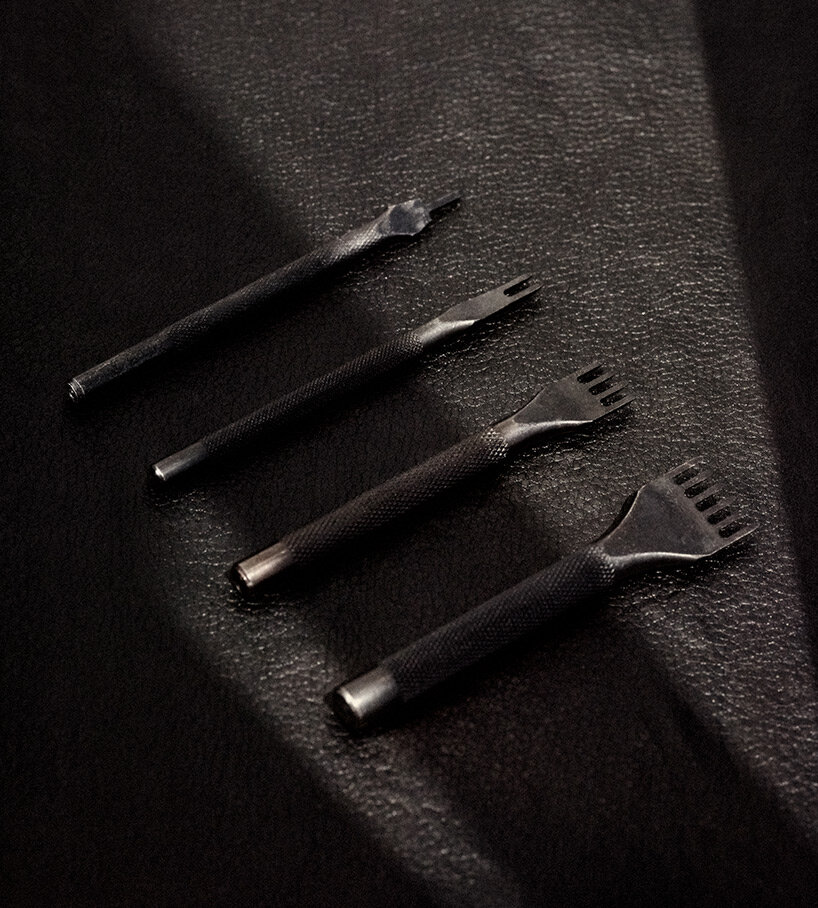 detail of reishi | image by pol rebaque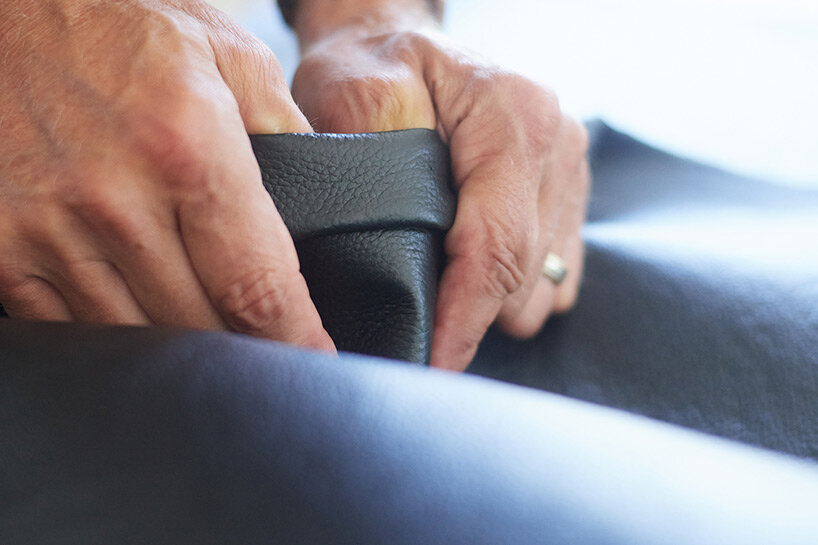 reishi is a world ahead in terms of strength, durability, and feel
image by alyssa duncan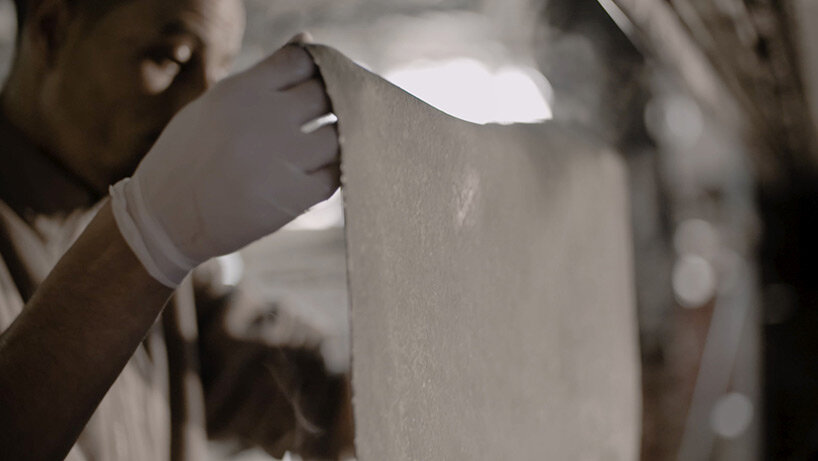 making-of reishi | image by laura gutierrez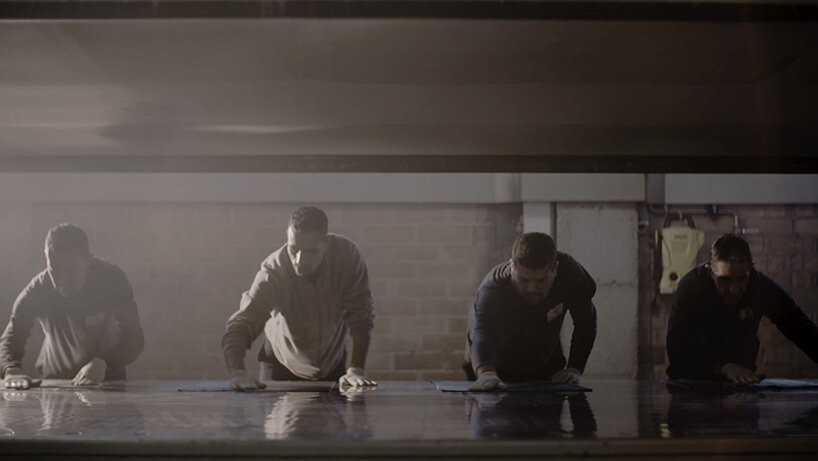 making-of reishi | image by laura gutierrez
project info:
collaboration: Hermès x MycoWorks
more info about sylvania: here
nina azzarello I designboom
mar 11, 2021