a team comprised of eight members coming from of IBM japan, the university of tokyo and yamaha motors has created the AI painting project in order to extend creativity in the digital era to machines. the creative concept gives robots the power to create art using colors, canvas and a paintbrush. 
screenshots taken from the AI painting project video
the AI painting project features a robot inspired by human artists — it has a robot arm that holds the paintbrush to bring new art to life through paintings that are not randomly generated images, but rather based on a set of values that the AI technology uses to soothingly create art. to do so, one or multiple concepts are given to the AI robot to generate a picture through a collection of brush strokes.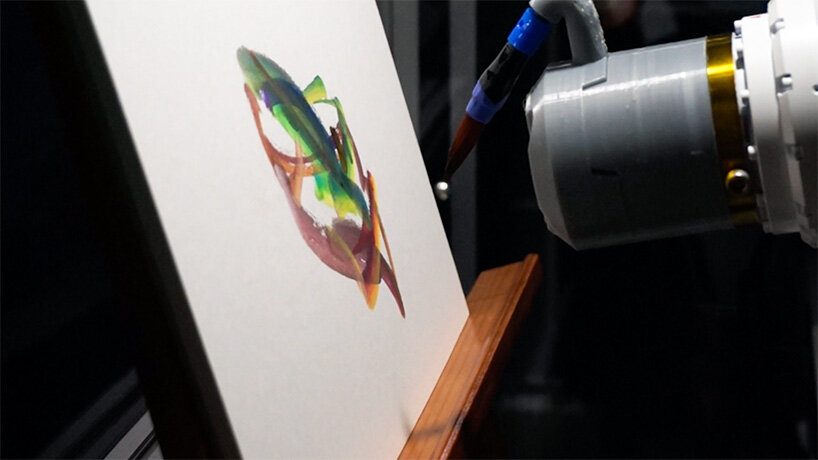 the images created by the robot are no random; they based on the evaluation criterion of 'most like the presented concept'. the robot arm then uses the paintbrush and colors at its disposal to create art. it currently works with both acrylic paint and watercolors and mixes the color with water itself as well. the complexity of the painting can be determined by giving the robot to using only 30 brushstrokes will create a more abstract piece of art, in comparison to using 300 brushstrokes for a more realistic-looking piece.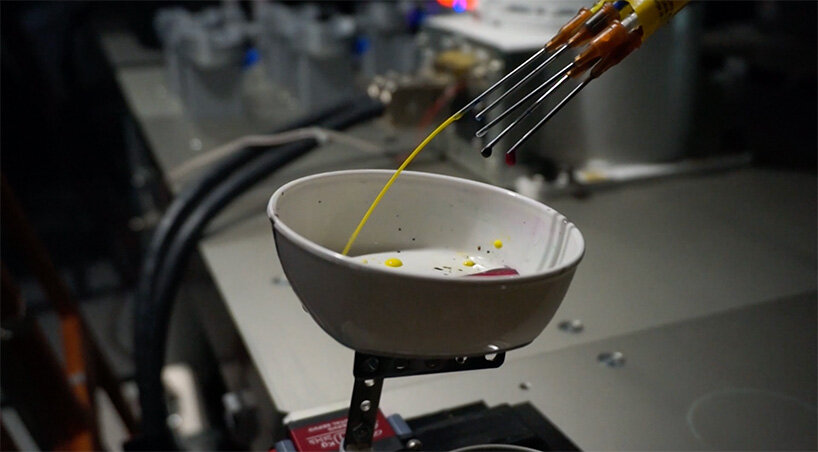 the team believes that the paint strokes, colors, and the overall final images that the AI produces has the potential to usher the world into a new category of art and aesthetics fully created by machines. going forward, the team is in the process of implementing a visual feedback system that will allow the robot to see the painting in progress, making human intervention and co-creation possible.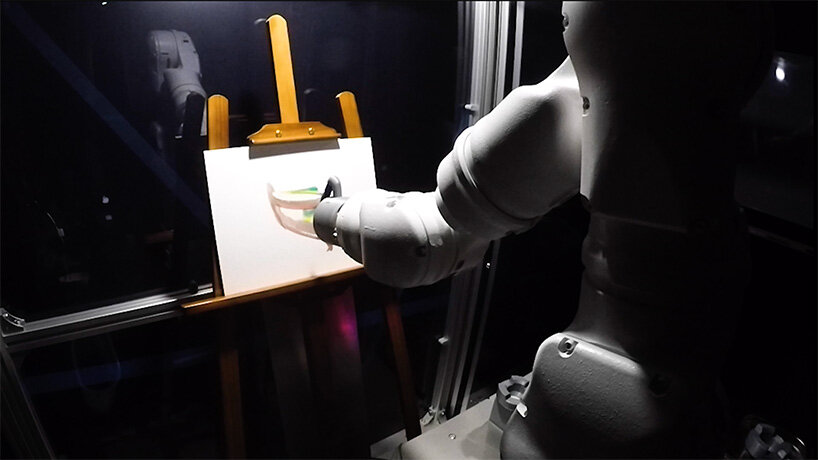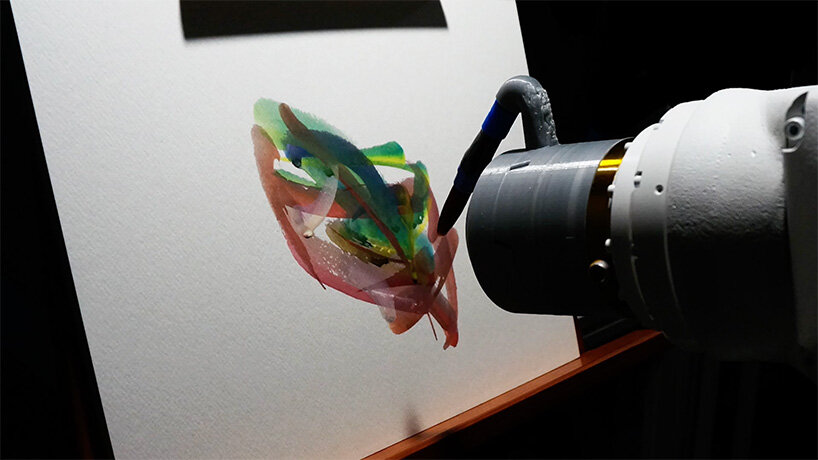 project info:
name: AI painting project
team: IBM japan, yamaha motor, university of tokyo
presented online at: SXSW online
under the: todai to texas program
juliana neira I designboom
mar 10, 2021