vermilion zhou design group has transformed a traditional victorian-style building into 'song art museum' in beijing, china. deeming the original architecture as outdated, the owner sought to turn the structure and surrounding gardens into a cultural space for the public to enjoy.
image © jonathan leijonhufvud
vermilion zhou design group began the renovation by removing all the decorative elements of the original building to create pure, stylized white volumes, which still follow the lines of the old structure. the final museum is formed by two large white masses connected by a glass corridor.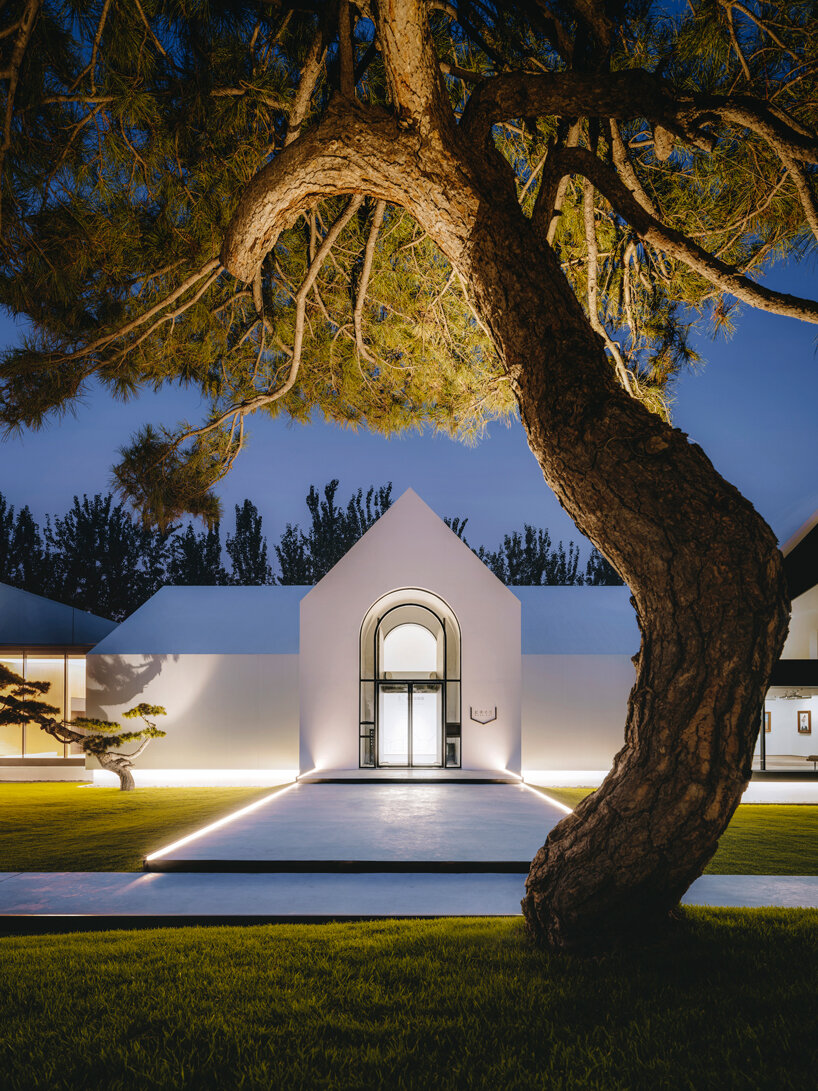 image © jonathan leijonhufvud
around the white volumes, the design team has planted 199 pine trees within the perfectly-manicured gardens. combined with the all-white architecture, the trees help create a tranquil atmosphere, which visitors can enjoy from the massive glazed gable or end façade.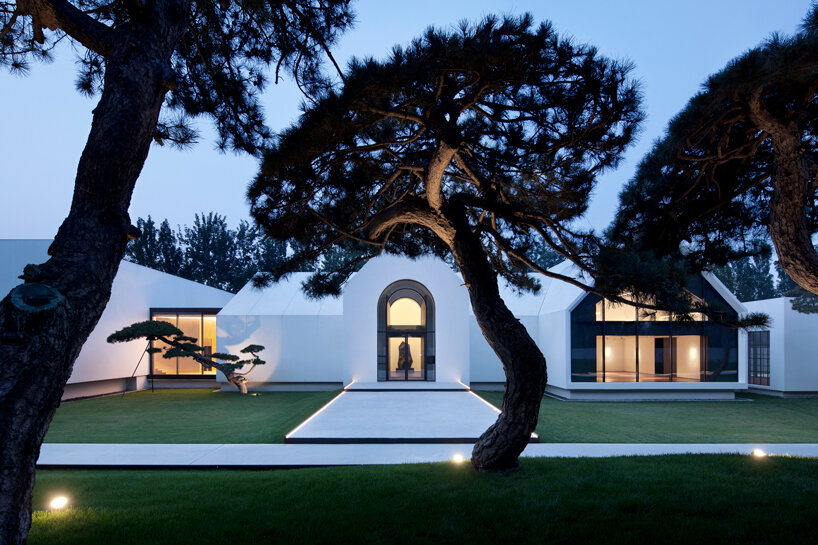 image © zhi xia
the art gallery is planned over three levels: basement, first floor, and second floor. within these spaces, visitors are guided through bright and minimal exhibition areas that are filled with light thanks to soaring voids and skylights.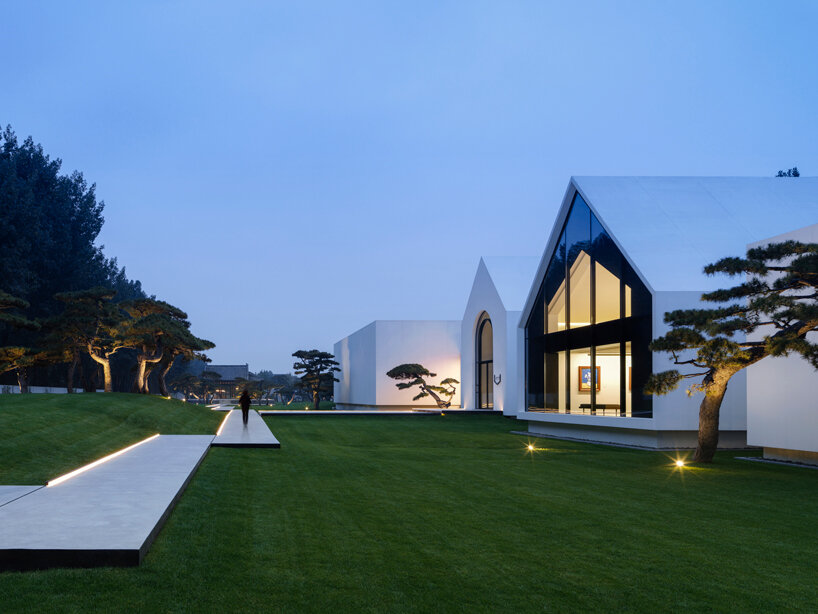 image © jonathan leijonhufvud
vermilion zhou design group says, 'the significance of the museum's existence is the presentation of art. as an exhibition platform, our definition of the song art museum is an 'art container', with 'art' as the mainstay and 'container' as the supplement, and it serves as a form that can be replicated in the future. our transformation of architecture and freedom of space offer the greatest possibilities.'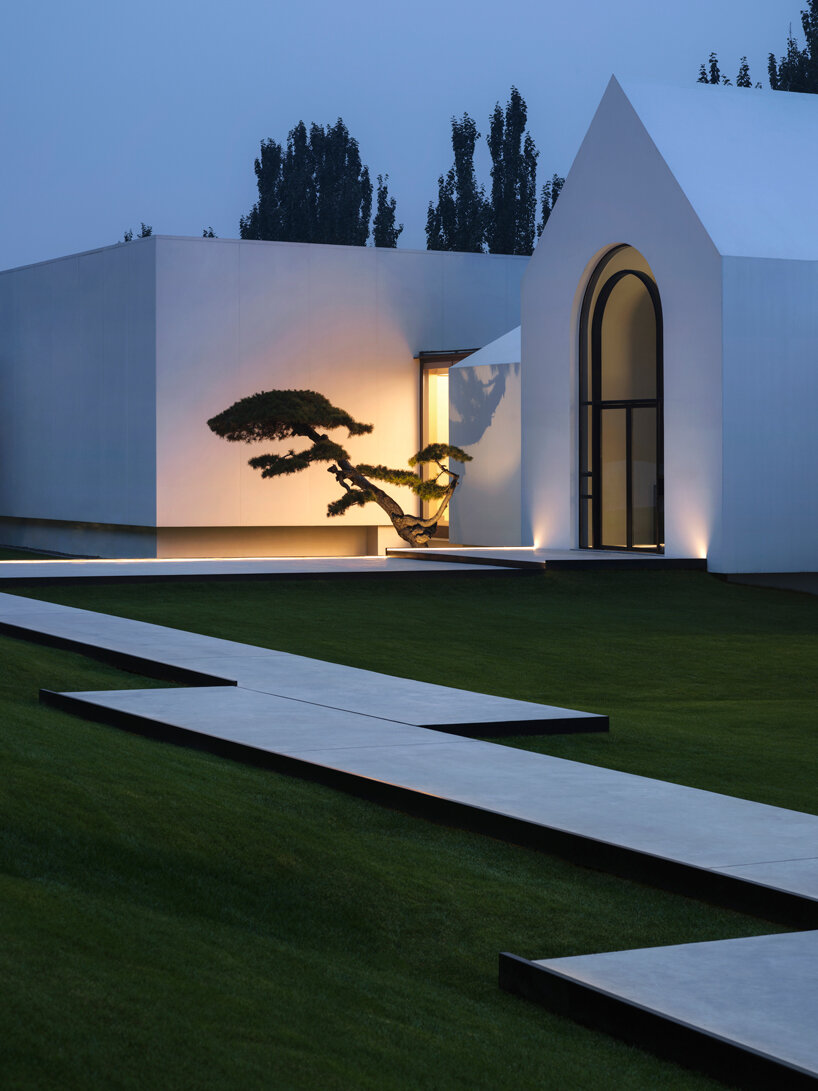 image © jonathan leijonhufvud
'song art museum transforms everything into geometry and purity and takes 'non-action' from the outside to within. what we offer is a kind of 'clean' existence. when 'contemporary art' enters various forms, they can display their vocabulary and vitality without scruples. the courtyard is surrounded by pine trees, providing the external vitality of the song art museum. the scenery becomes the breath of both the inside and outside, and the oriental freehand brushwork also becomes the natural rhythm of mutual reflection between traditional and modern architecture,'  continues vermilion zhou design group.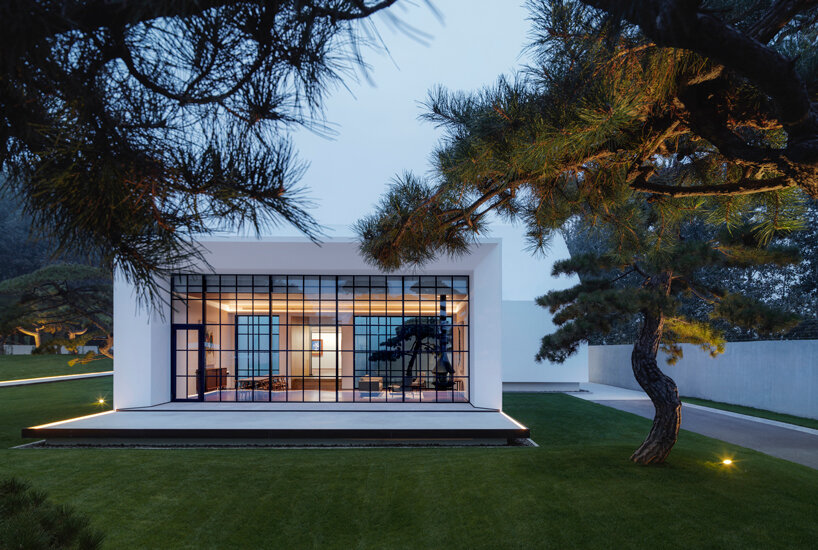 image © jonathan leijonhufvud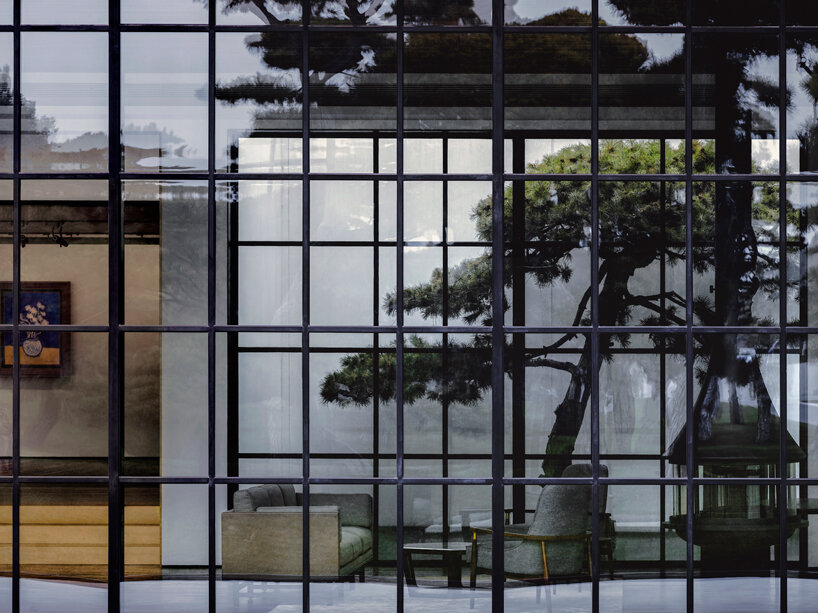 image © jonathan leijonhufvud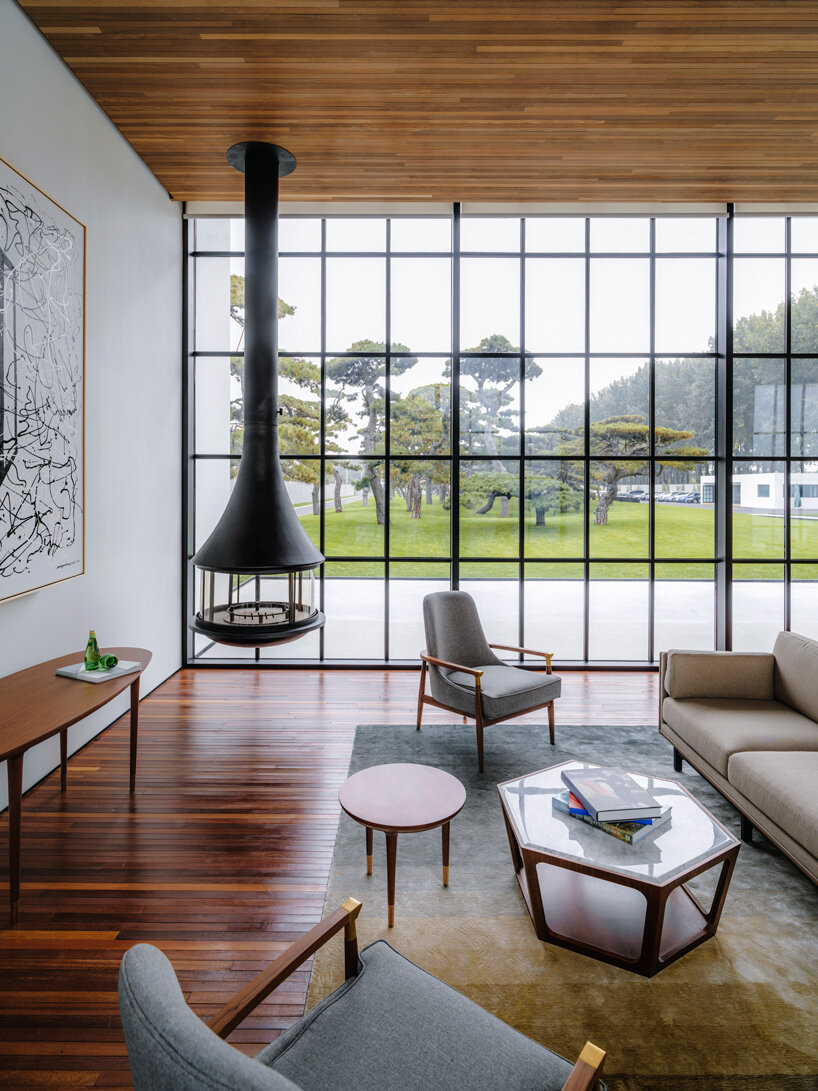 image © jonathan leijonhufvud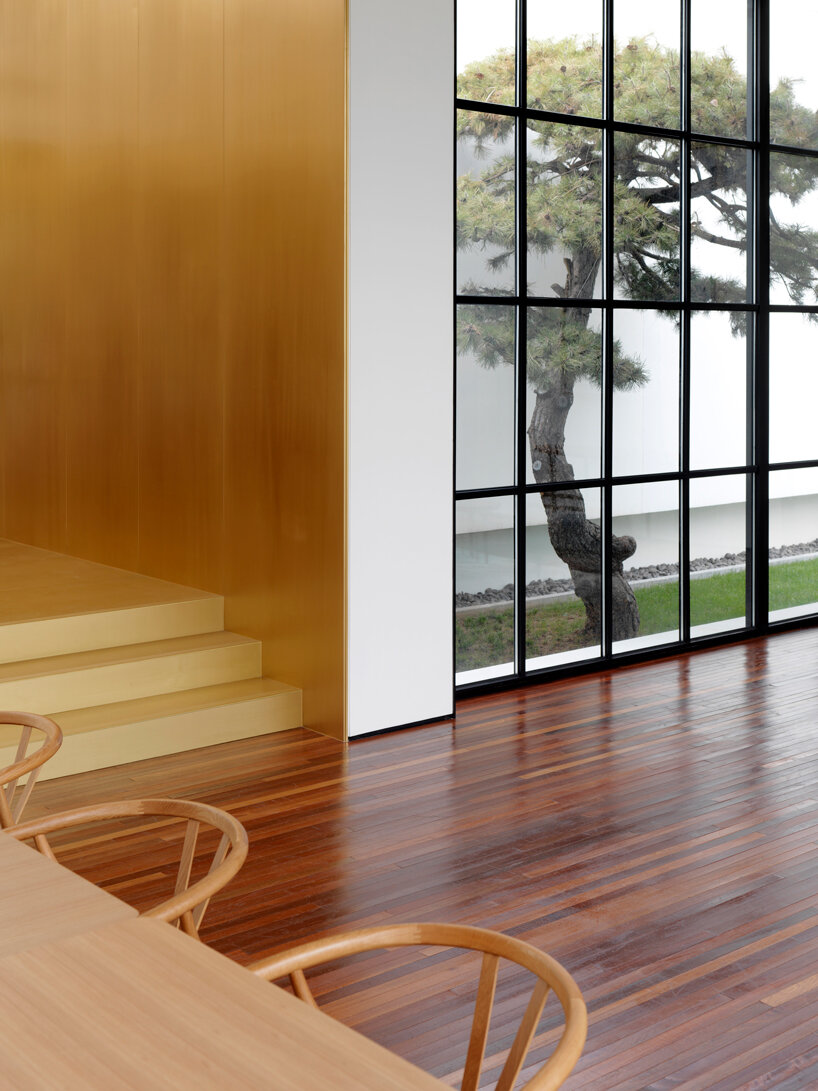 image © jonathan leijonhufvud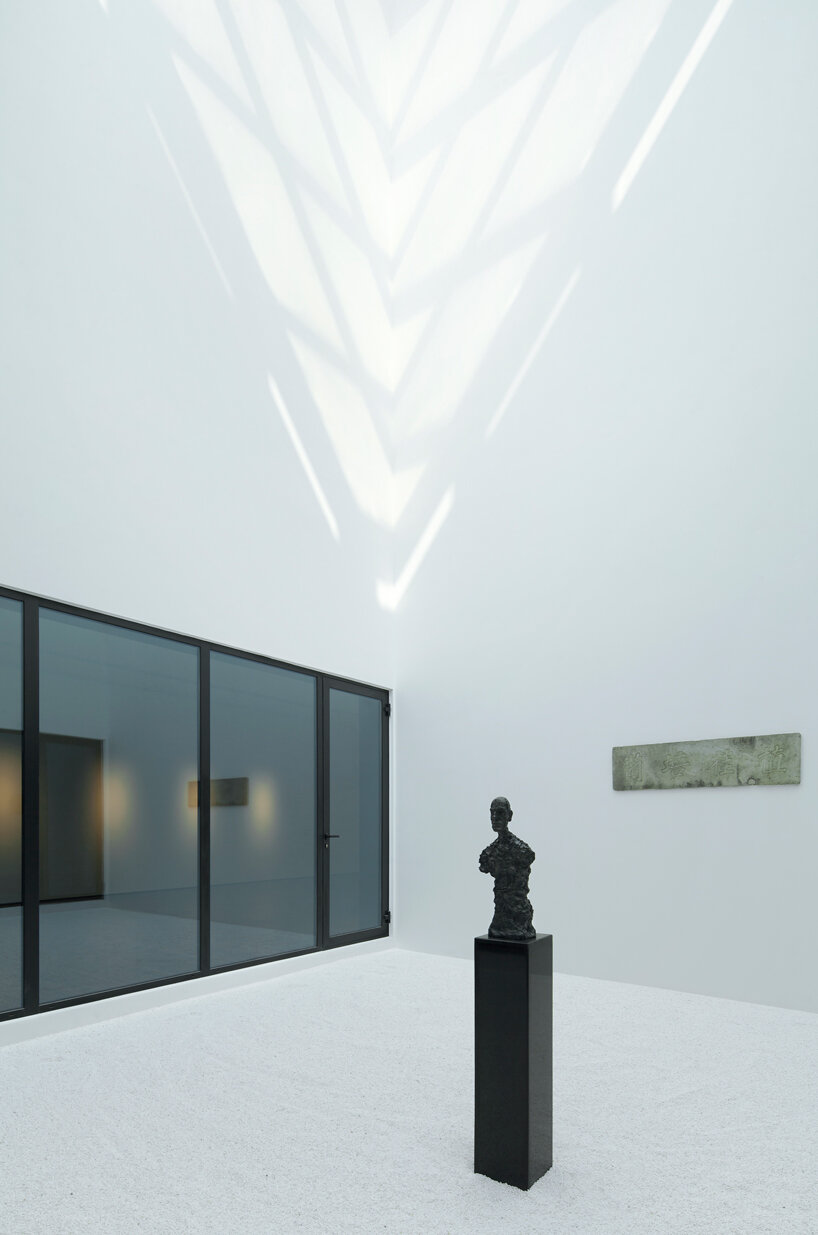 image © zhi xia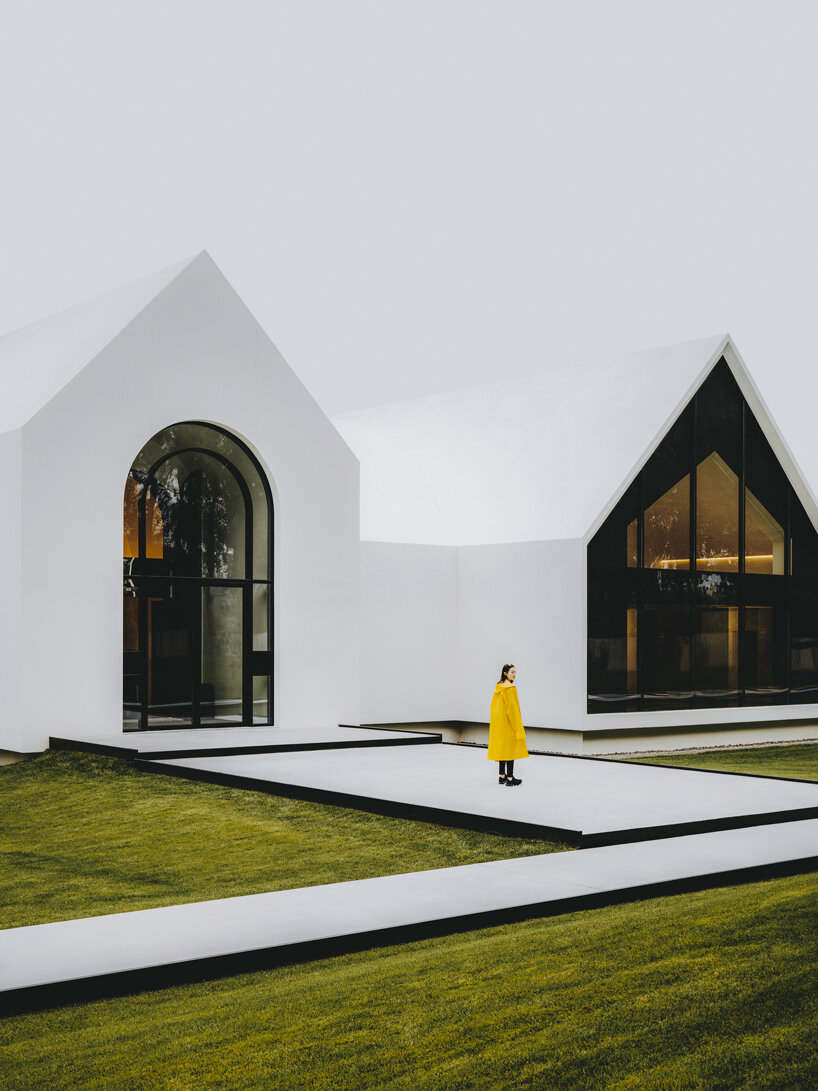 image © jonathan leijonhufvud
project info:
name: song art museum
location: beijing, china
client: H.BROTHERS ART
architect: vermilion zhou design group
design team:
creative director, lead designer: kuang ming (ray) chou
architecture design: hai shi, jing huang
interior design: garvin hung, jamie pai
lighting design: vera chu
FF&E design: mavis huang, boyuan ling
year: 2017
photography: zhi xia, jonathan leijonhufvud