A couple weeks ago, Alexa wrote about a recent project by one of our favorite designers, New Zealander Katie Lockhart. What we especially admire about Katie is her deft touch when it comes to mixing different styles and periods so that the overall look isn't too fussy or contrived.
Below, we dissect the elements that make this living room, in an Auckland villa, one of the coolest we've seen.
Photography by David Straight courtesy of Katie Lockhart Studio.
Above: Trowel-polished plaster by Resene Rockcote, a plaster cladding specialist in New Zealand, make up the walls throughout the home.

Above: Katie often works with her friend, carpenter Grant Bailey, to design custom furniture for her clients. For this room, they collaborated on the armchair. Much of the rest of the furniture was found after a sourcing trip to Japan. Katie had the sofa, ottoman, and armchair all covered in the same olive green upholstery.

Above: Custom built-in walnut cabinetry runs the length of one wall, spanning the living room and kitchen.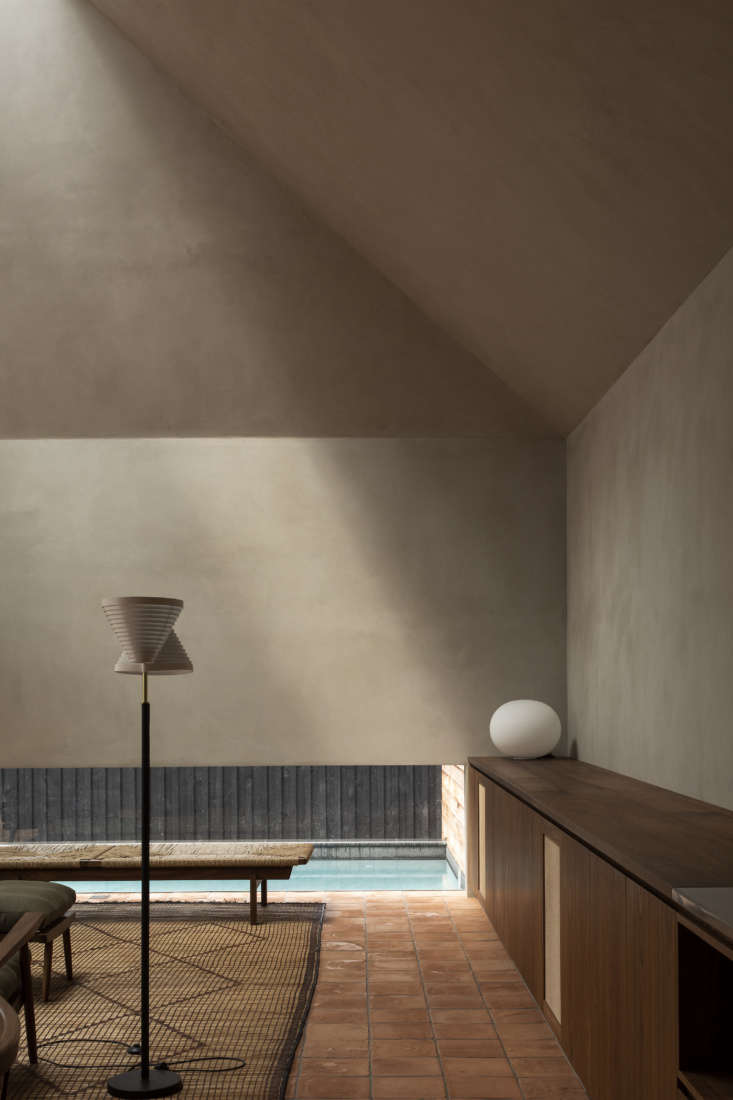 Above: Katie worked with Jack McKinney Architects on the project. Their clients were inspired by a recent trip to Sri Lanka, where they encountered the work of architect Geoffrey Bawa.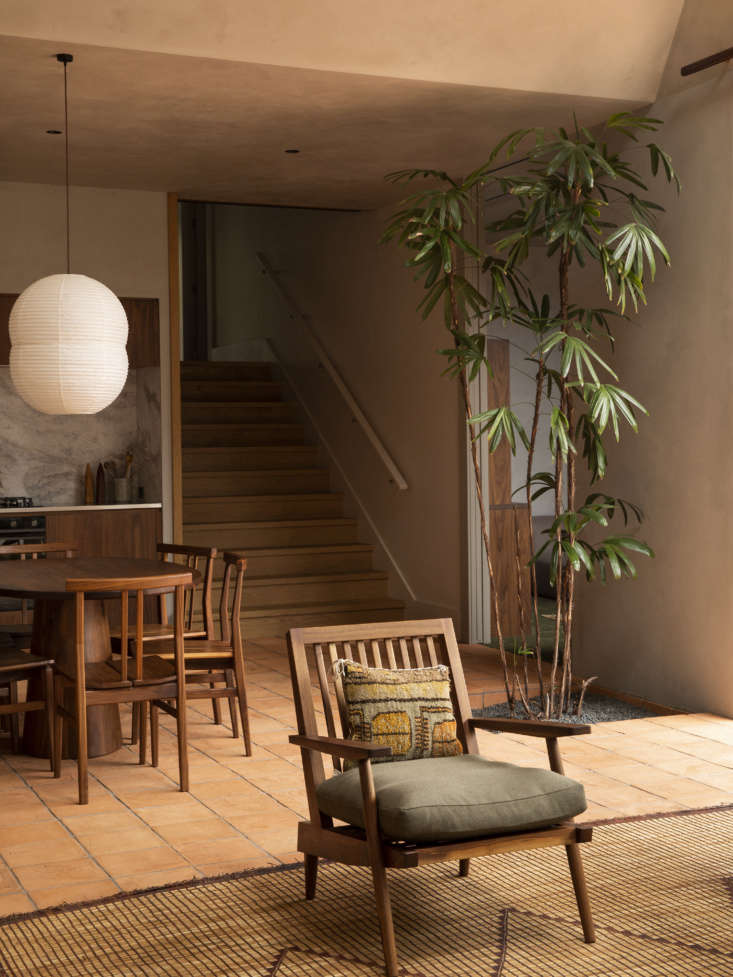 Above: To the right is an interior garden, conceived by Katie and executed by her brother, landscape designer Jared Lockhart.
Here's what you'll need to replicate the look:
Furniture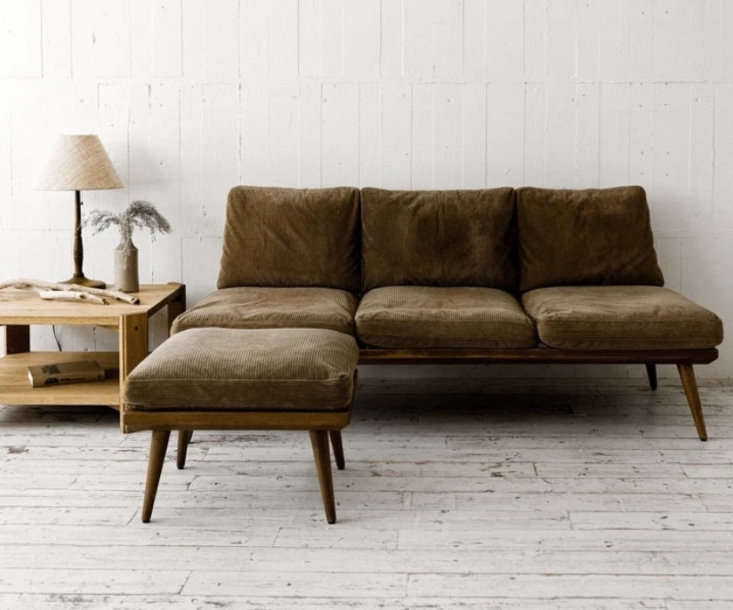 Above: Katie selected the CS Sofa and Ottoman from Truck in Japan for the living room; ¥594,000 and ¥145,500.

Above: The rush bench in the space is from Japan. For a similar look, try this American-made Woven Rush Bench by Mel Smilow; $3,060 at 1stdibs.

Above: In lieu of a side table, consider an elegant-rustic Tall Stool by Sawkille; from $1,000.
Lighting
Above: Artek's A810 Floor Lamp by Alvar Aalto is $2,119 at Finnish Design Shop.

Above: The Hotaru Double Bubble Light starts at £270 at twentytwentyone.

Above: The GLO Ball Basic Zero Table Lamp by Jasper Morrison is $293 at Lumens. (See 10 Easy Pieces: Diffused Glow Bedside Lamps.)
Accessories
Above: This Vintage Berber Pillow is $102 at Berberology.
Flooring & Walls
Above: The tiles throughout the room are Italian terracotta tiles from Fornace Brioni.

Above: Katie purchased the Tuareg mat from Kulchi. From the website: "Produced by the nomadic Tuareg tribes of Mauritania – the Tuareg mats are handmade with reed and decorated with leather."

Above: The color on the walls is Pause, from Aalto Paint, a New Zealand paint company.
For the whole house tour, see Collective Composition: A Historic Villa Renovation in Auckland by Katie Lockhart and Jack McKinney Architects.
For more projects by the designer, see: