first introduced in 1982, the NIKE air force 1 sneaker redefined basketball footwear from the hardwood to the blacktop. it was the first basketball sneaker to house nike air, but its innovative nature has since taken a backseat to its status as a street icon. in 2019, NIKE launched the N.354 project celebrating the brand's  experimental nature, rethinking some of their classic models. the latest edition seems to be an homage to the company's shipping company — the US postal service. 
images by NIKE
the NIKE air force 1 experimental USPS seems to be inspired by the white, red and blue USPS cardboard boxes. the upper features a foam-adhered shell which first appeared in past NIKE air force 1 experimental iterations.  its dyed neutral off-white, together with the white midsole and laces, contrast with the pale blues that are showcased throughout the tongue, lining, and tread.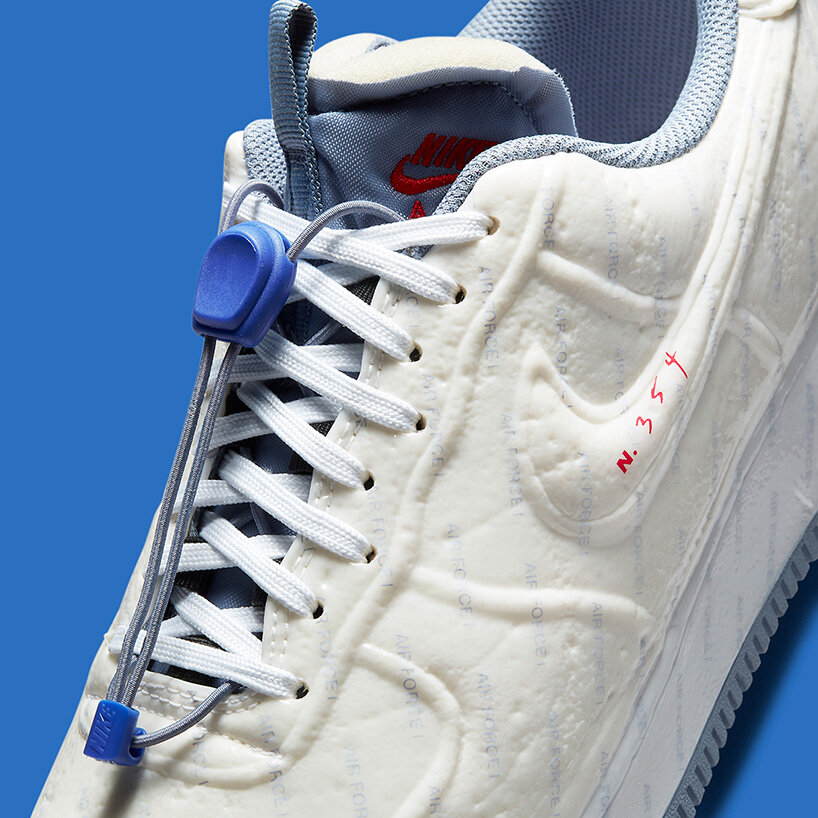 recalling USPS packages, the heel features a sticker-like detail that alters the standard label, and it is inscribed with texts like air force 1, N.354, for everyday use, and others. there is currently little information on the release date of this shoe, but it is expected to be released in the coming weeks and will retail for around USD$130.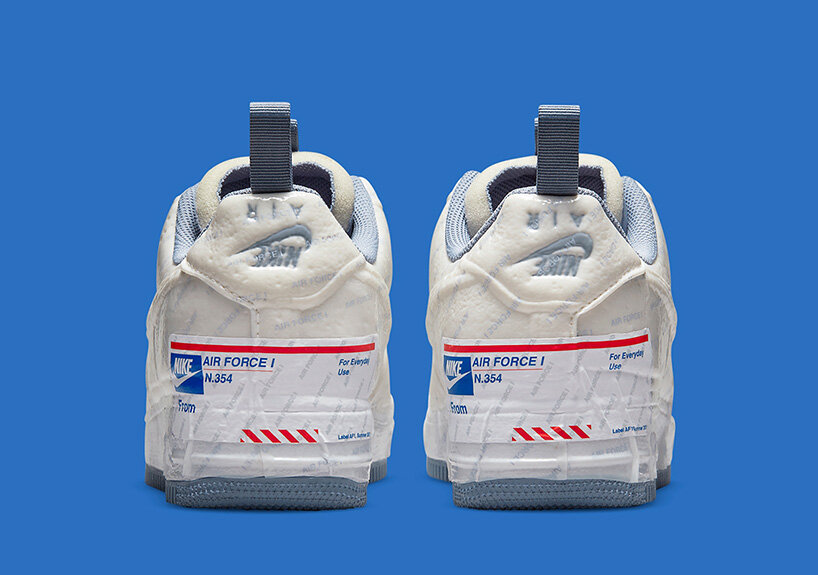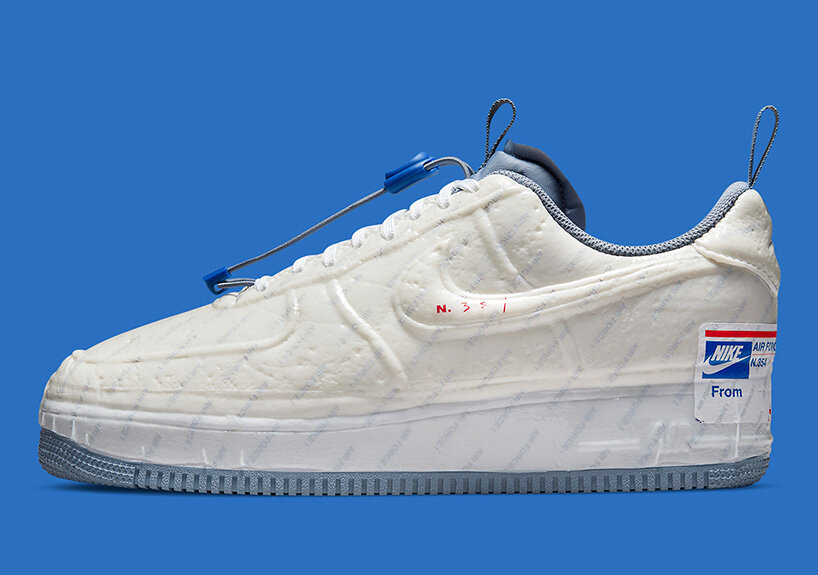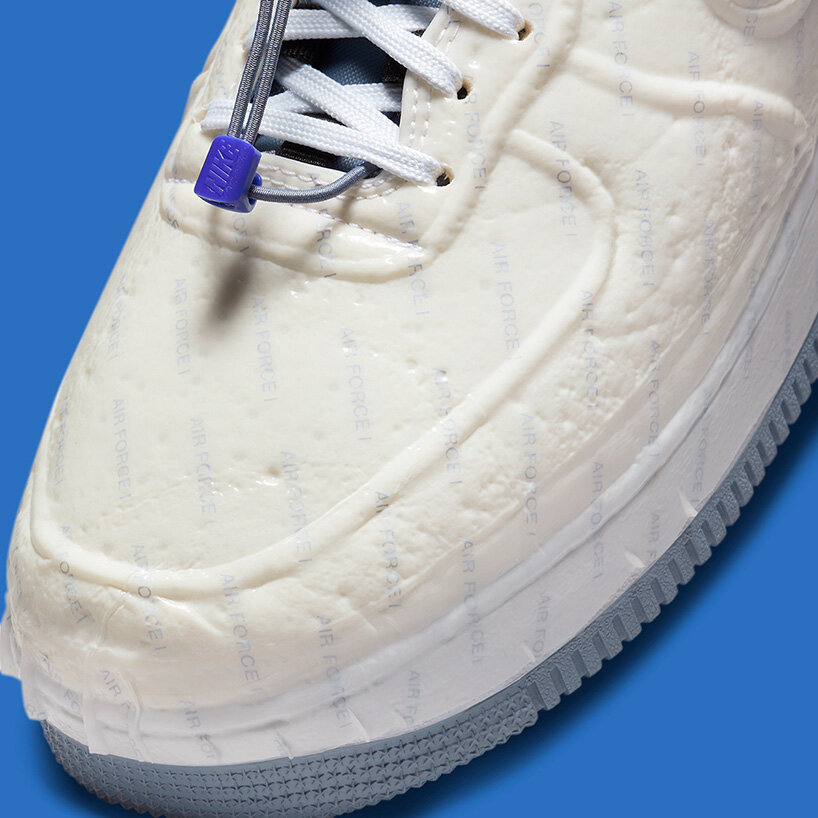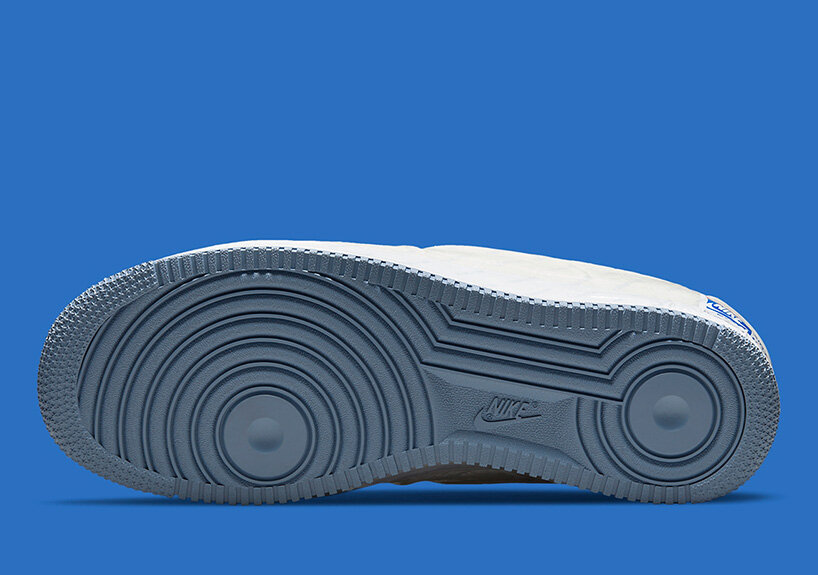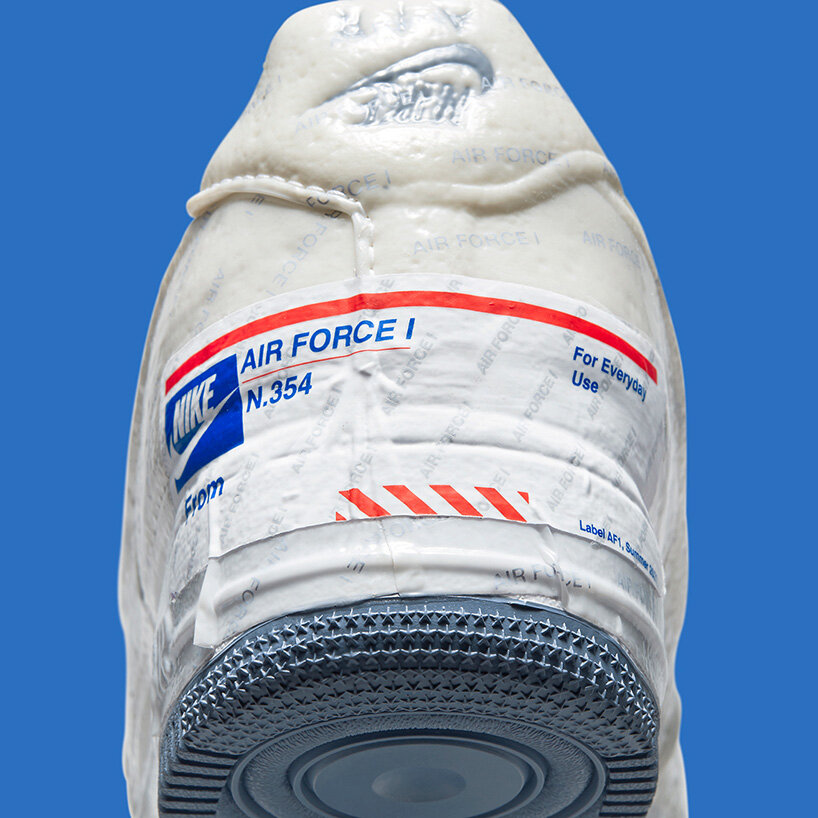 project info:
name: NIKE air force 1 experimental USPS
company: NIKE
juliana neira I designboom
mar 08, 2021