on christmas day 2015, australia's great ocean road was ravaged by bushfire. one of the devastated towns was wye river, the site of this residential project by andrew simpson architects. following the devastation of the fire, the studio was commissioned to design a beach house for three generations of one family. completed in 2019, the coastal residence carefully balances private and social spaces, all the while maximizing views of the rugged surroundings. 
images by peter bennetts
Y house is built on a steeply sloping site between wye river and separation creek. rather than excavate any of the ground, andrew simpson architects raised the building on slim metal footings and stepped it down to follow the natural contours of the land.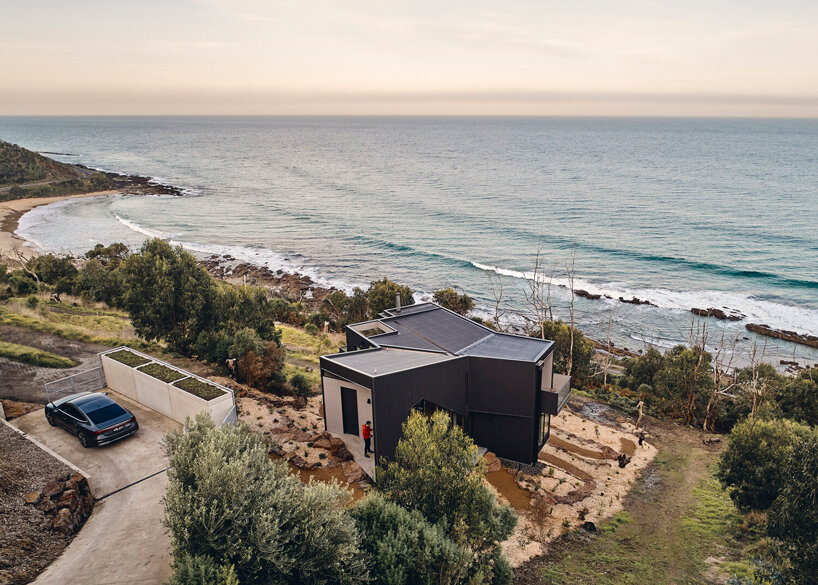 to meet the tricky brief of designing a house shared between three different age groups, the project team adopted a flexible approach to traditional styles of living. they sought to create spaces where family members could come together and socialize and also spaces where individuals could enjoy some time on their own. the final scheme takes on its namesake 'Y' with a floor plan composed of three skewed wings, corresponding to the generations of family.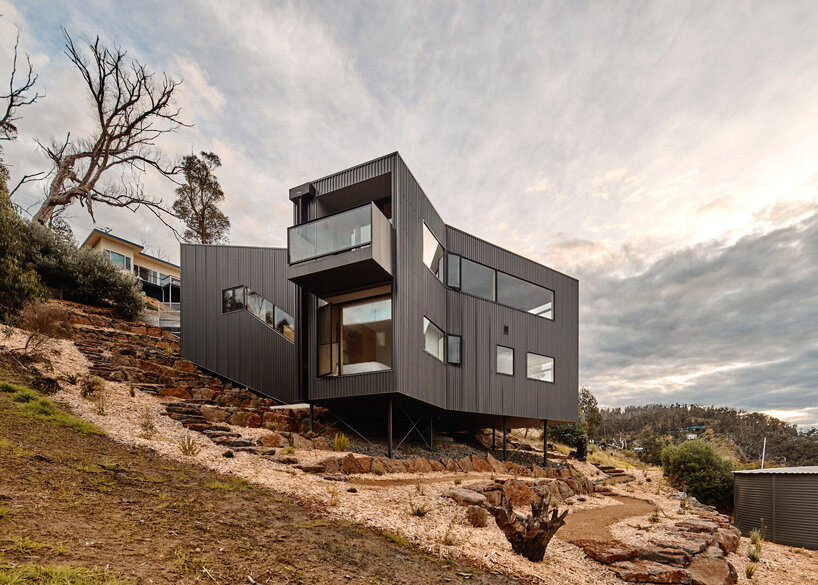 each of the three wings is oriented towards a different landscape: the beach of wye river, the beach of separation creek, and the summit of the surrounding hillside that also doubles as the entry to the house. in this way, the three generations can relax in their own areas while not compromising on views. generous-sized windows, which drop to floor level in some rooms, offer calming views out over the bass strait while protruding balconies on two sides provide the perfect place to enjoy a morning cup of coffee or a nightcap before bed.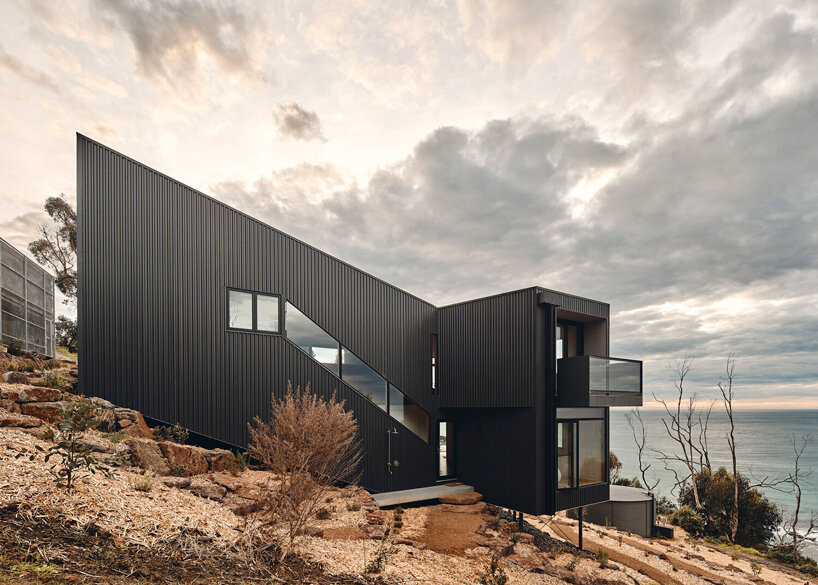 for the elevational treatment, andrew simpson architects clads Y house in black-colored metal sheeting. in contrast to this robust exterior aesthetic, the interiors are dominated by warm timber, neutral finishes, and swathes of natural light.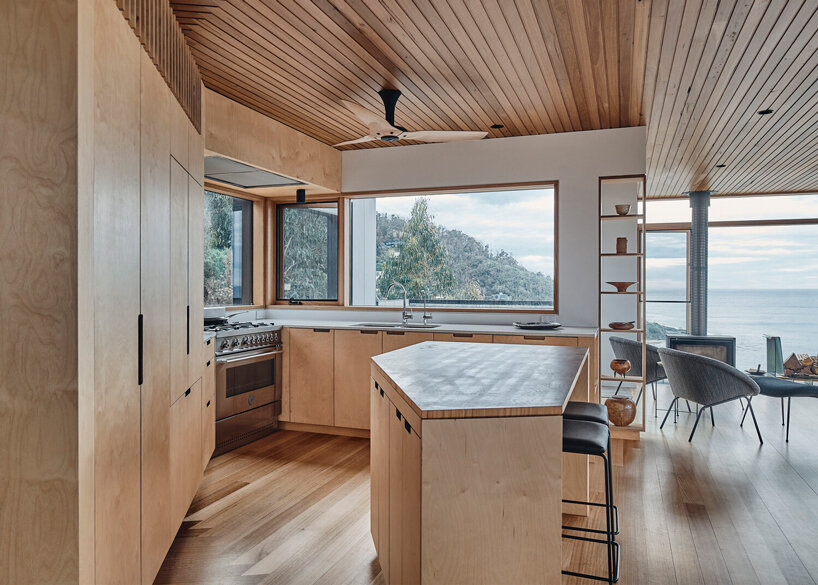 despite its stunning sea views, the site came with its challenges, including a lack of mains sewer, which necessitated an on-site waste-management system to be built, and risk of landslip, which required significant piling into bedrock. the site is also classified as a partial flame zone, meaning andrew simpson architects had to meet higher standards for glazing, window fabrication and cladding systems. in the end, both the brief and the land helped shape this striking residential project.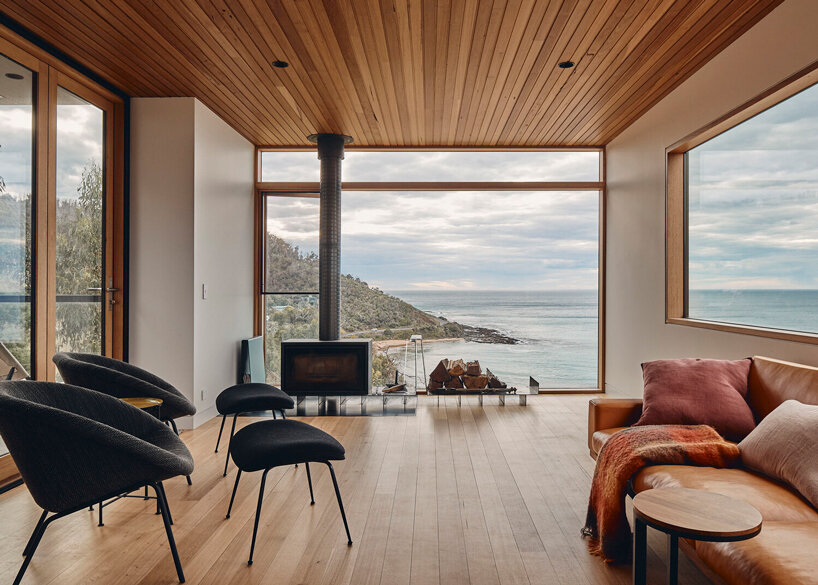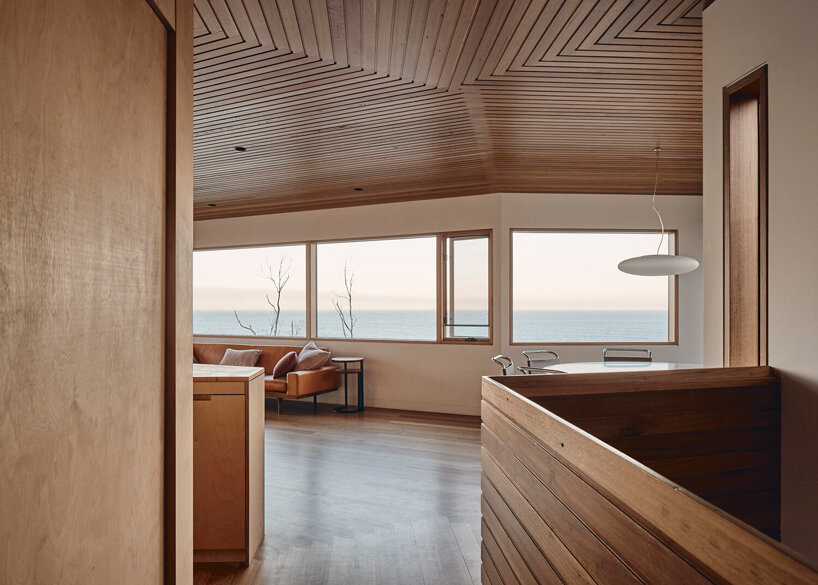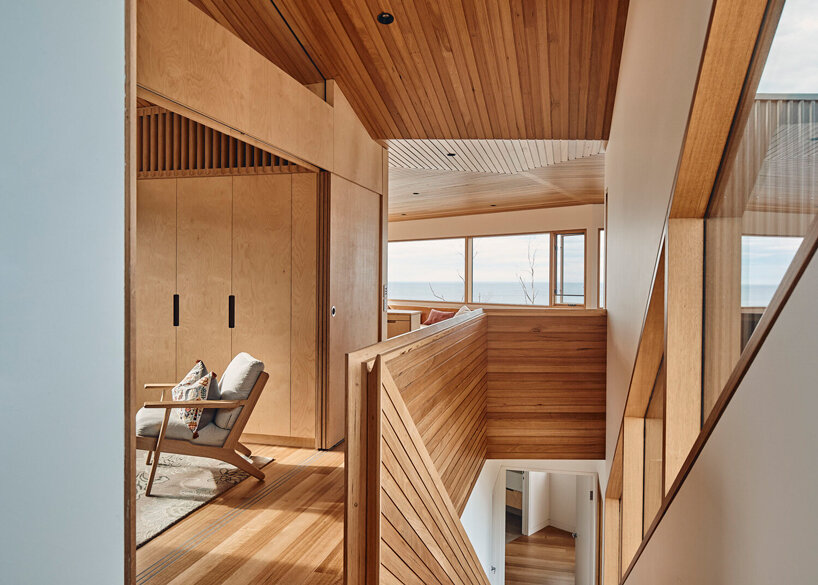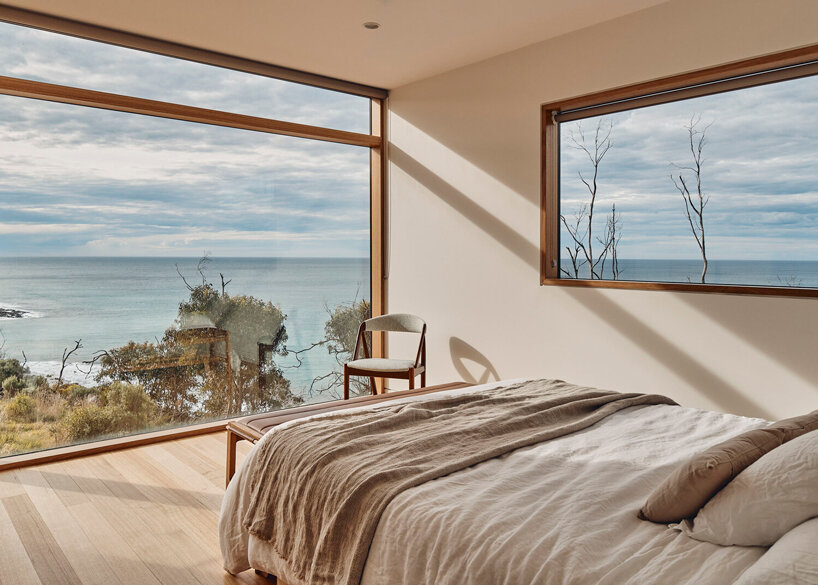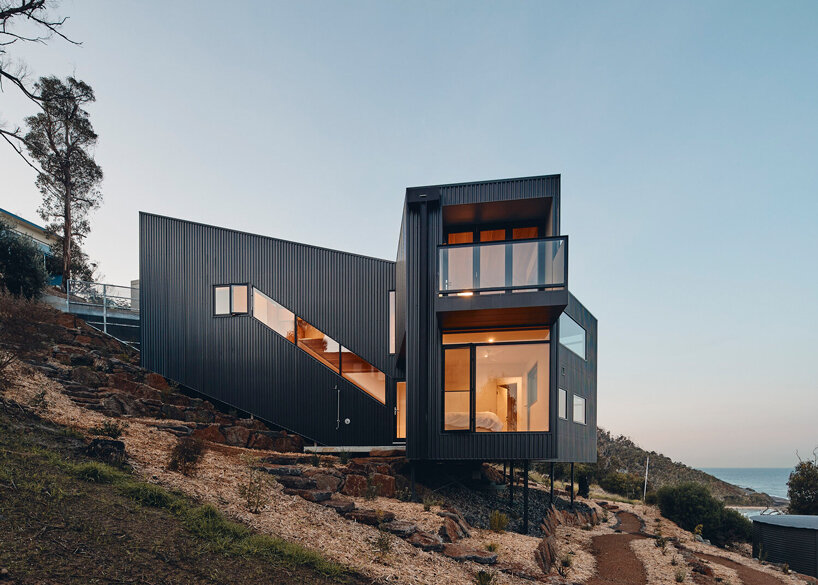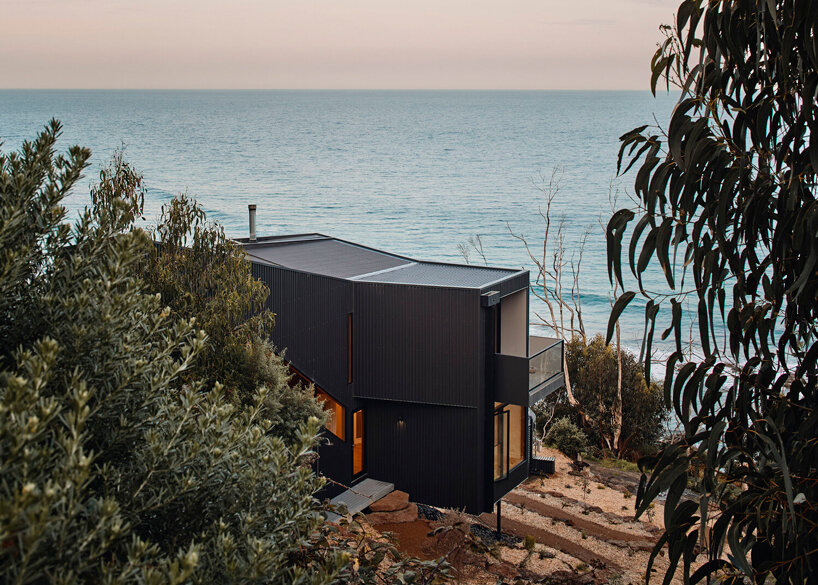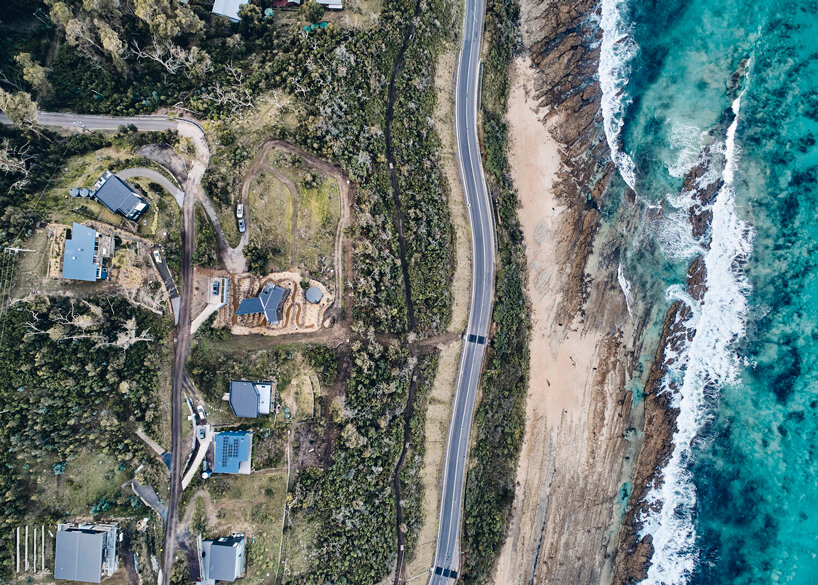 project info:
name: Y house
location: wye river, victoria, australia
architect: andrew simpson architects
project team: andrew simpson, simona falvo, danielle mileo, ryan bate, michelle phillips
year: 2019
builder: camson homes
photography: peter bennetts | @peterbbennetts