lead by satoshi saito, SAI architectural design office has completed this family house in osaka, japan, with a trapezoid front that provides privacy on the street side. a continuous walking path runs through the center of the home, connecting the entrance with a corner of the living room, a porch, and a part of the back terrace. a polycarbonate corrugated sheet temporarily clads the back side of the building, which, together with L-shaped outer wall, allows it to be easily expanded in the future.all images by norihito yamauchi photography
SAI architectural design office / satoshi saito developed the house for a client who wanted a home where the children and their dogs could run around safely and freely. the continuous walking path that runs through the house connects interior and exterior, featuring materials and elements that feel like being outside. additionally, it provides the opportunity for little moments of interaction, and enhances the relationship between people and pets.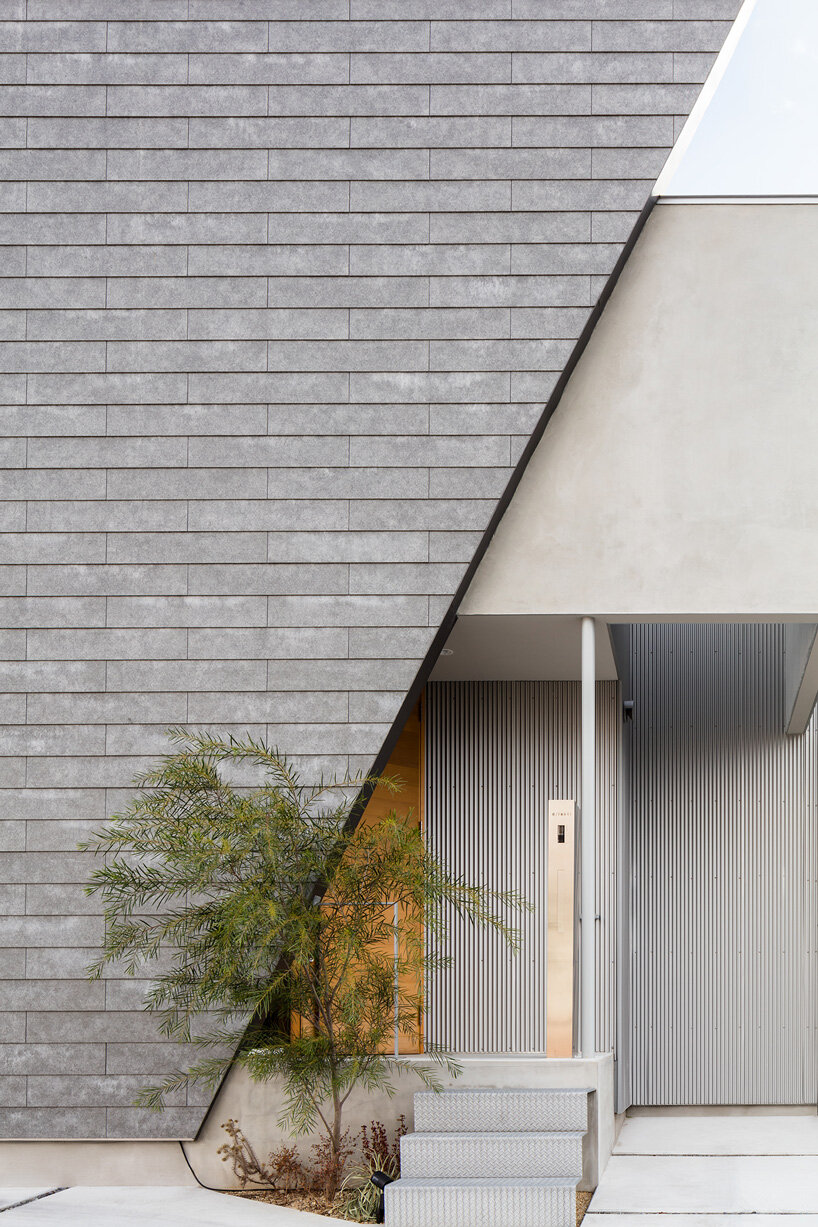 due to various land conditions, it was necessary to temporarily clad the south side of the building in a polycarbonate corrugated sheet. attached on the base of the single-tube scaffolding, this temporary fence treats the walking path, the terrace, and the living room as one. together with the permanent, L-shaped outer wall that surrounds interior and exterior spaces, it will allow the home to be easily expanded in the future.