located in the northern part of amami ōshima, an island in southwest japan's amami archipelago, matsuyama architect and associates topped this residence with a large roof that is supported on thin steel columns. titled 'house for parents', the dwelling is located at the summit of a hill with views oriented towards the valley below and the mountains that surround the site.
all images courtesy of matsuyama architect and associates
in response to the island's humid subtropical climate, matsuyama architect and associates decided to crown the entire structure with a single roof canopy. evoking the feeling of sitting under the shade of a large tree, the roof helps ensure a comfortable internal climate. meanwhile, although the interiors share a close relationship with the external environment, it was important that the overall structure would be robust enough to withstand a typhoon.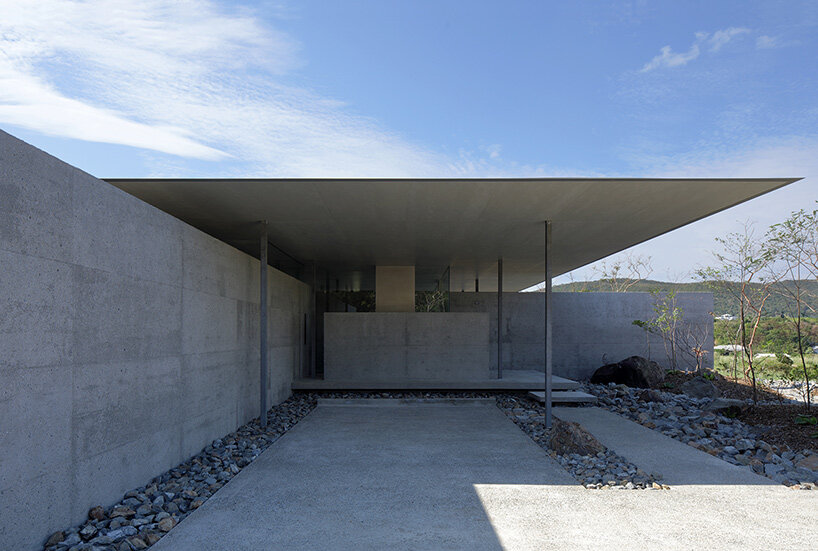 the plan is based on a four-meter grid of steel columns, with the independent concrete walls able to define and delineate the individual rooms as required. these partitions also protrude and extend outwards from the property to direct views from the shared living spaces towards the surrounding landscape. see other projects by matsuyama architect and associates on designboom here, including a large concrete dwelling in fukuoka city.