in the japanese city of ibaraki, kohei yukawa of yukawa design lab has realized every architect's dream by designing his own home and workspace. the recently completed dwelling, which is called 'margin house', focuses on flexibility of use and is characterized by bright, open interiors and a warm, inviting atmosphere. 
images by yohei sasakura
when yukawa set about to build his own house, he first considered the impact of the COVID-19 pandemic, which has meant a huge increase in time spent at home. he then noted three main points that he wanted to achieve with the design: firstly, a joyful space filled with the personality of its inhabitants; secondly, a house that relates to its external environment, specifically the adjacent field; and thirdly, a dwelling that is future-proof and able to evolve as the needs of the family change over time.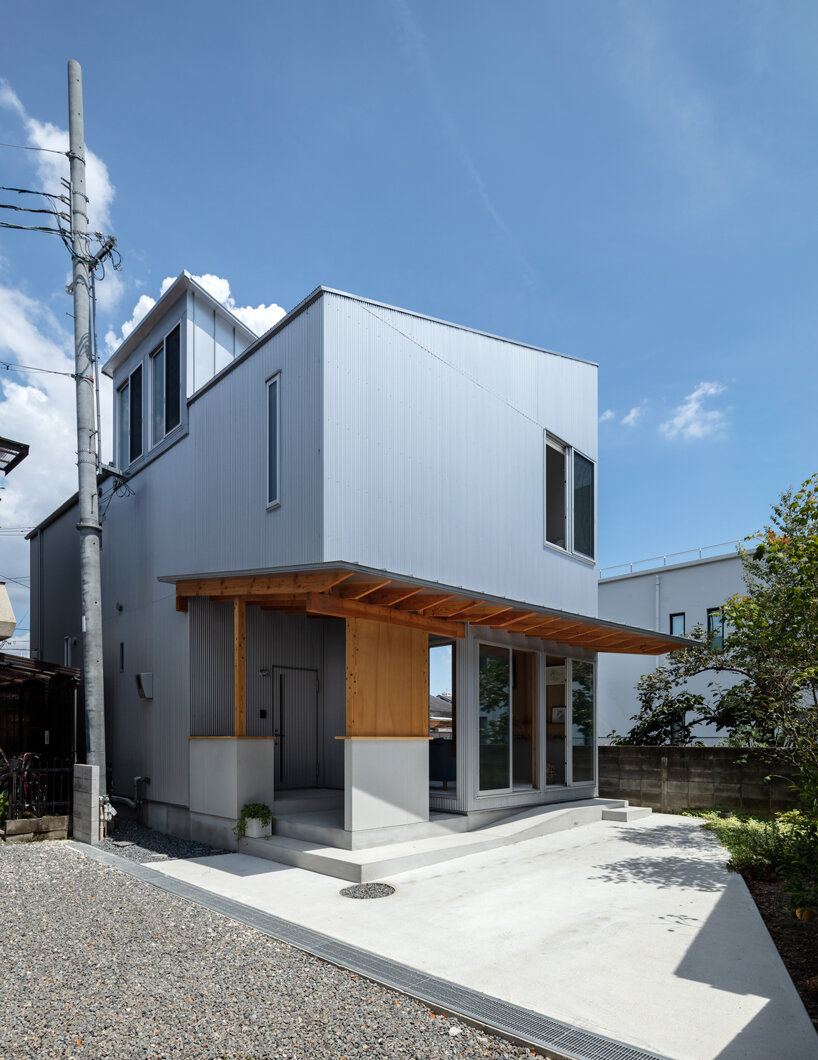 from the outside, the final design is articulated by silvery metal façades and three monopitch roof planes that alternate directions. upon entering, there is a decent-sized space on the first floor that has no specific function. it can be used as a gallery, a place to work, or a place for the children to play. then, a few wooden steps lead to the focal point of the design: the vertical circulation. described by the architect as 'the margin', this space serves as a point of reference over the two levels and brings gorgeous natural light deep into the floor plans.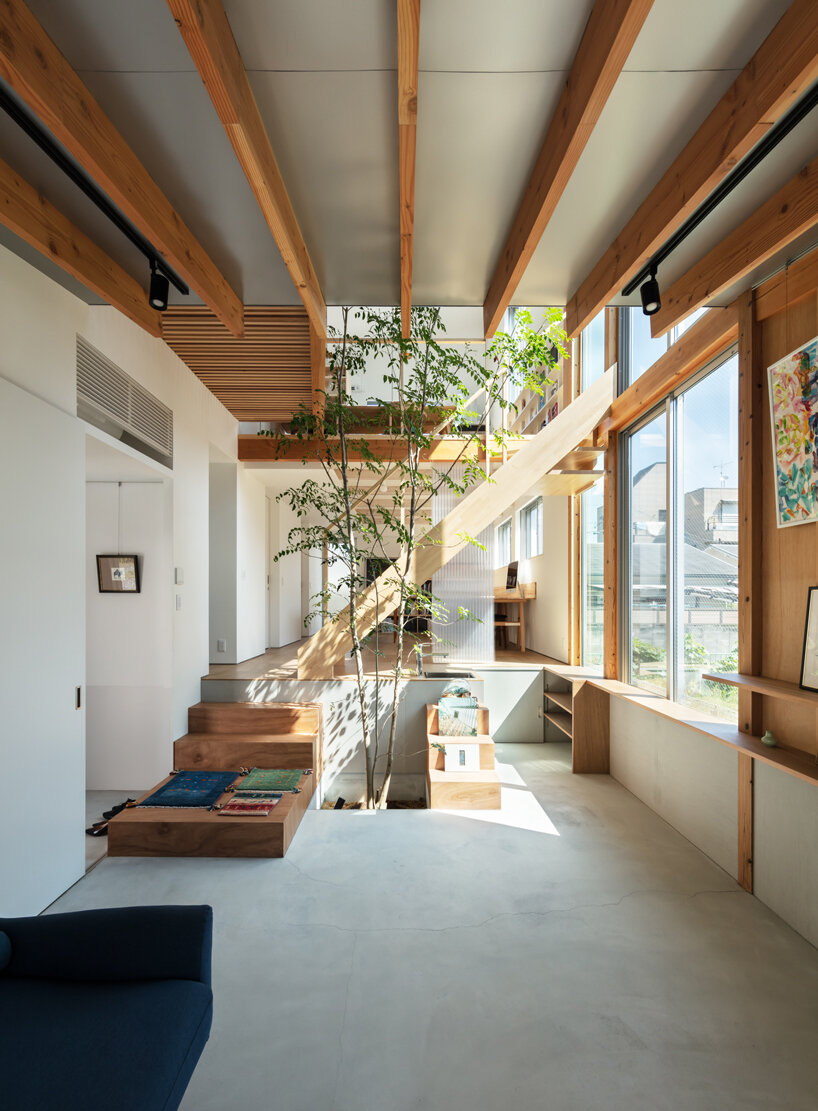 an office space is located on the first floor while the social program, including the kitchen and dining room and living room, can found on the second floor. on this upper level there's also a traditional japanese-style room that can either be closed with retractable shoji screens or open to the rest of the house. this use of translucent partitions is also applied to the office on the first floor, allowing the space to be separated only when needed while not compromising on the natural light that filters through the polycarbonate curtain.