a seemingly random play of asymmetrical concrete canopies opens and closes the façade of this house in belgium. located on a canal near the city of mechelen, 'house N-DP' has been designed by graux & baeyens architecten as an intriguing residence that projects a sense of 'introverted openness'. the architects explain that the positioning of the triangular storeys was an aesthetic necessity, responding to the narrow, deep plot with close proximity to neighbors. consequently, the openings have been positioned to take in views of the canal and the landscape beyond.
all images by filip dujardin
in order to ensure privacy and a sense of security, each storey is set back in relation to the one below with the angle of each shifted slightly. 'this fan-like movement inward also creates a playful effect that counters the monolithic appearance of the nine-meter-high building,' says graux & baeyens architecten, a firm led by basile graux and koen baeyens. 'at the same time, the fan shape is intended to cast as little shadow as possible on the neighbors.'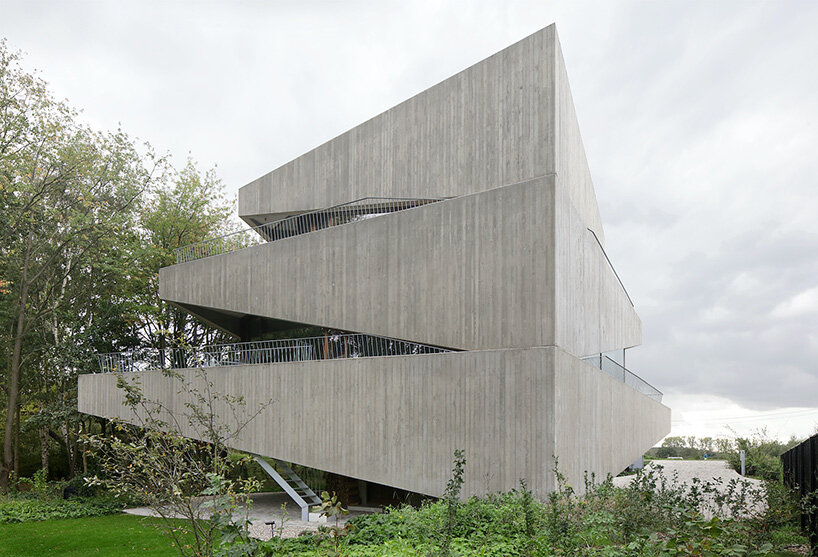 the architects add that the concrete from which the house is built also forms the supporting structure — thus making it possible for the opening movement of the façades to be continued internally. the concrete wedge at ground level serves as a carport, while hiding the entrance of the house from passersby. welcoming access is provided via a large, pivoting door. located in the concrete core of the house, a centrally positioned staircase connects the entire home.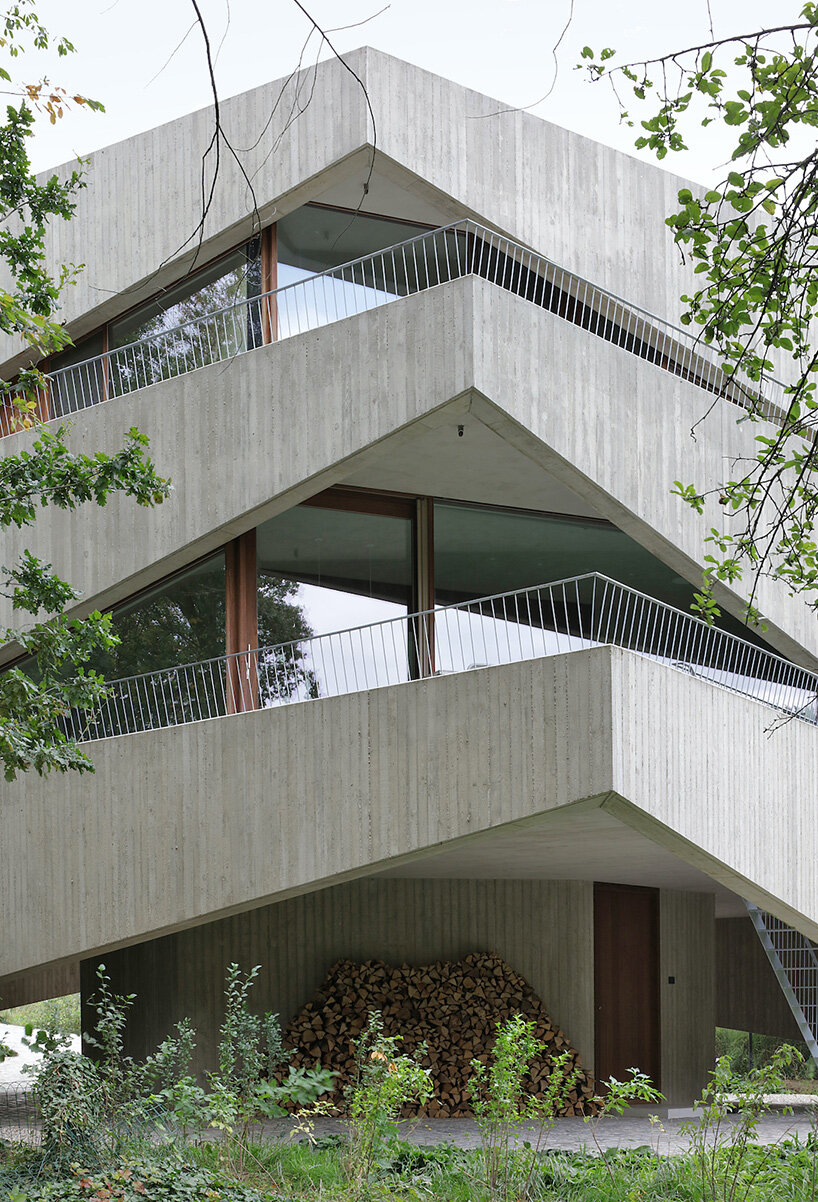 on the first floor, the dwelling's main living accommodation contains a kitchen that captures the morning light, while the lounge and its adjoining terrace catches the evening sun. finally, the four bedrooms on the uppermost storey all open onto outdoor terraces. 'while the concrete construction is no less imposing than the ships that slowly pass by on the canal, the openings give the whole a human scale,' the architects continue.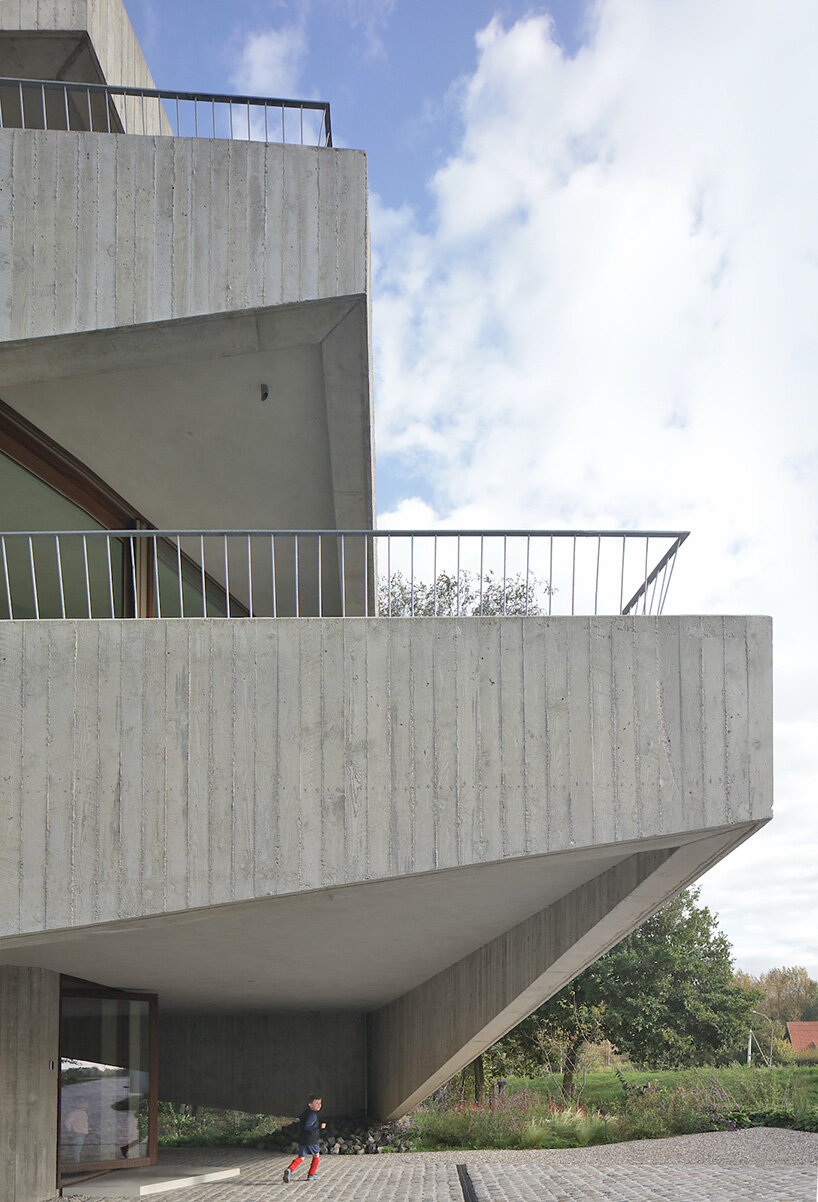 the interiors have been finished with a balanced use of understated materials, alternating the warm texture of clay plaster on walls and ceilings with the raw concrete and wooden finishings that have also been used on the external façades. in addition, the furniture in the house was custom designed, including the storage units and the fireplace wall. this tranquil material palette has been carried over into the smallest details.