celebrated around the globe for creating beautifully crafted pieces that employ traditional materials and processes at its core, max lamb presents his latest project, 60 chairs. hand cut, sprayed, signed, numbered, photographed, wrapped and packed by lamb himself, the project sees the designer transform five 4'' slabs of polystyrene into seating objects with little material waste left behind. 
images by max lamb
the 60 chairs project by max lamb breaks down and elevates the human production line. throughout three days, lamb undertook a marathon performance where he cut, glued, assembled and sprayed the polystyrene parts into chairs. 'the making process was a constant counting game,' said max lamb. '60 chairs meant 240 legs and 540 individual parts in total. so much repetition. so much counting. so much longing to get to chair number 60.'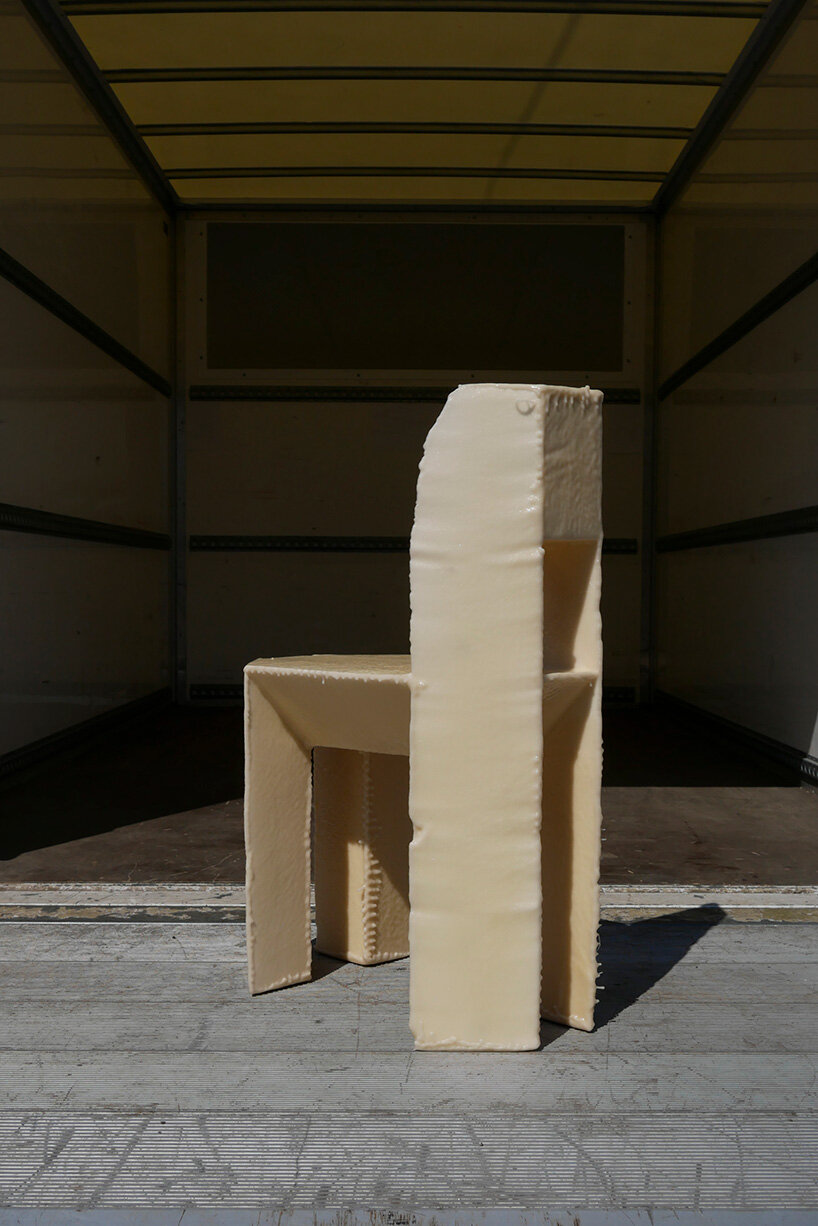 the 60 chairs were created inside a box truck which lamb rented to transport raw materials and later transformed into an onsite workshop. the space included newly made hot wire tools specifically designed to cut all 540 pieces of polystyrene, and everything needed to produce, store, and transport the 60 chairs. the project, which is being presented by salon 94 design, showcases the designer's expertise in working with expanded polystyrene and his capacity to produce by hand numerous works in three days.