where the new extension 'cuts' the museum's solid mass, subtle marble inlays have been added, echoing the materiality of the 19th century museum. a long, impressive linear staircase connects the new exhibition halls on the first floor to those located on the top floor, also granting access to an intermediate floor, which is dedicated to displaying delicate artworks such as etchings and drawings. these dark cabinets are also visible through the four lightwells and are characterized by intense dark blue. the chosen color scheme is related to the original color palette but uses brighter variations.
elevator with one of the four large light wells showing the dark clue cabinets | image © stijn bollaert
in order to allocate the necessary space for the new museum premises and its advanced technical installation, careful decisions have been taken, such as shifting the position of the original wall between the rubens and van dyck halls in order to bridge the blue cabinets and the new exhibition halls above. another feature of the renovation is the 5.5 x 9 meter pivoting wall on the first floor that can rotate to facilitate logistic flows and to allow artworks or large objects to access the wide art-elevator.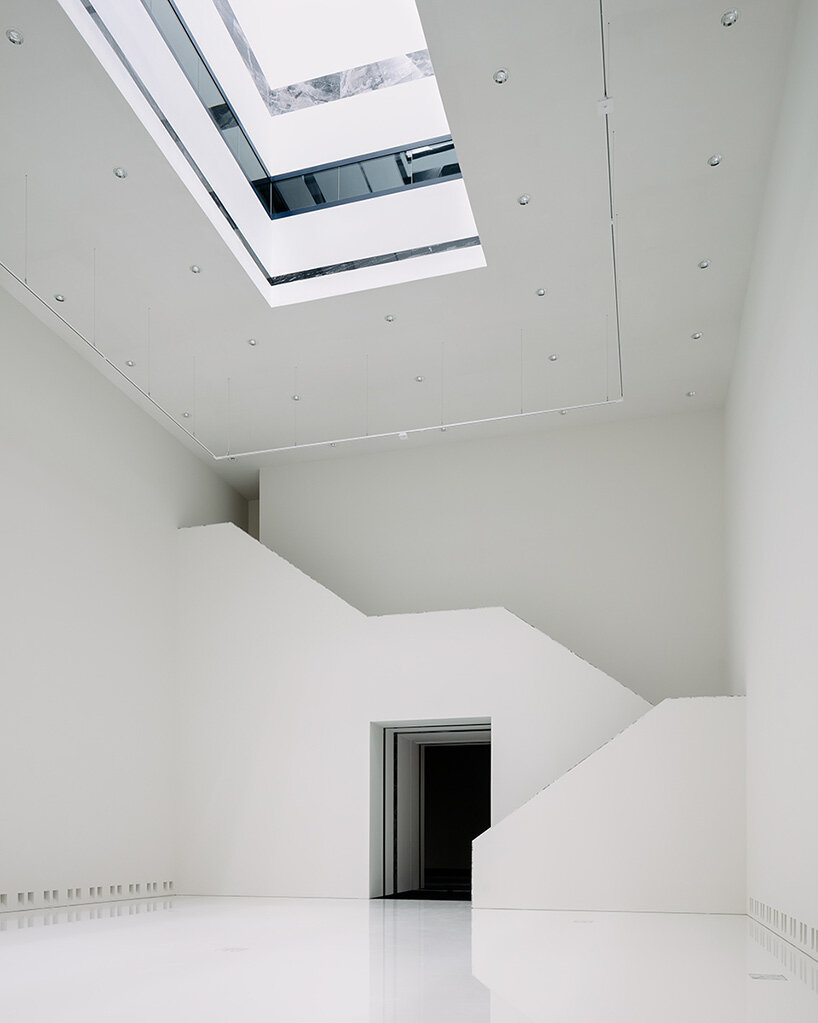 a monumental staircase leads to the upper exhibition spaces | image © stijn bollaert
although the project's first and second phases are now complete, there are other important goals to reach before the museum opens to the public. these include: the renovation of the offices, operational testing of the climate system, scenography, the museum garden, moving in the artworks, and the creation of a new art mosaic in the entrance. consequently, no official opening date has been set, although updates on the museum are available via its website.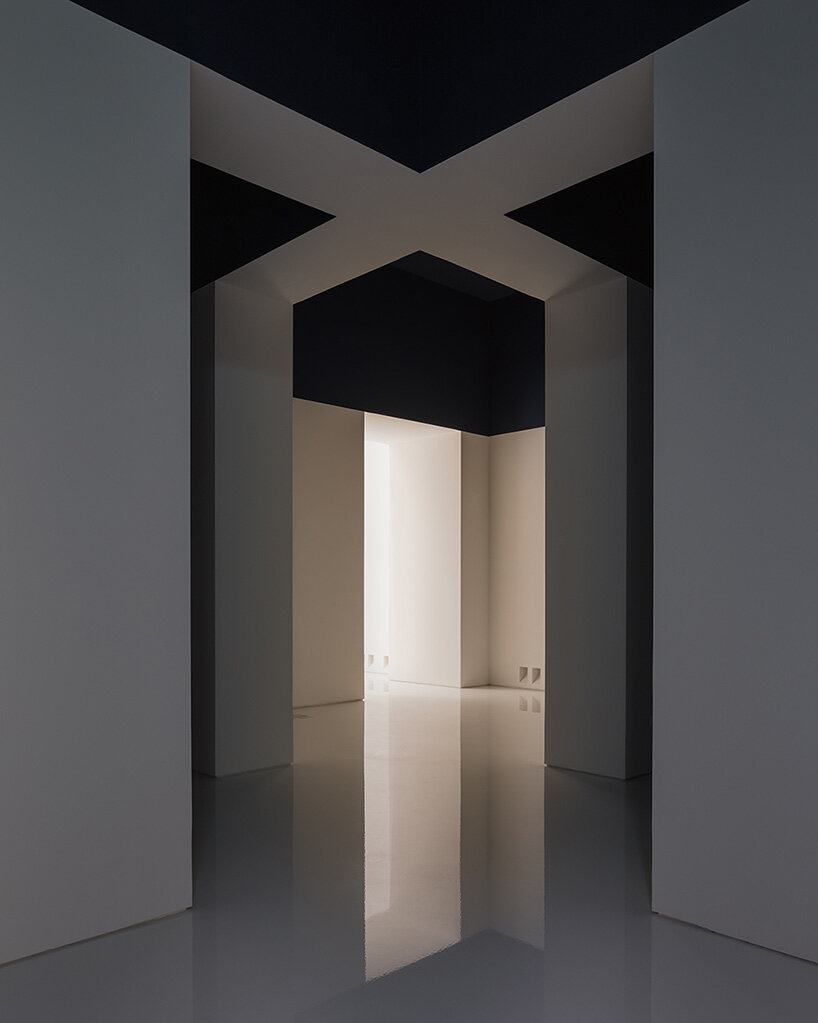 image © stijn bollaert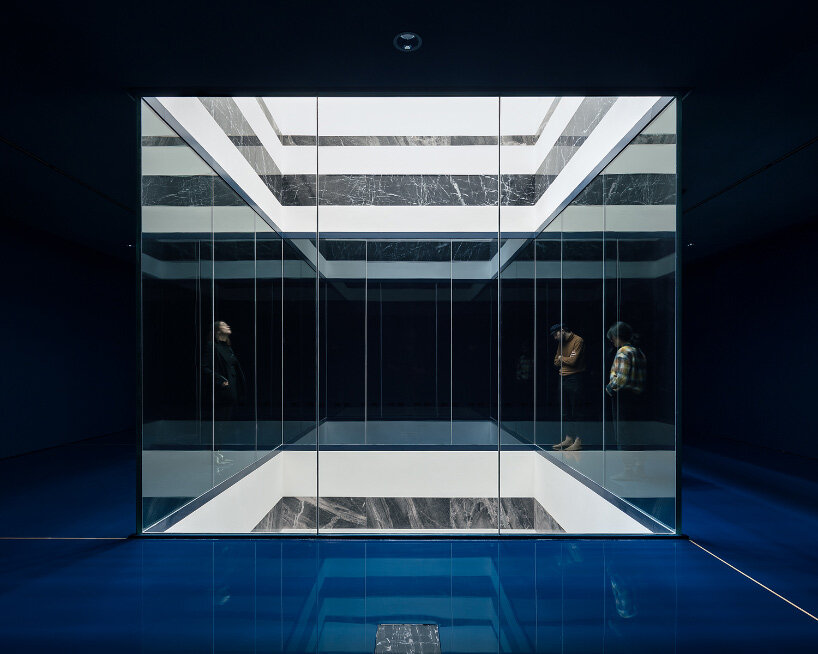 the dark cabinets will be dedicated to the display of delicate artworks | image © stijn bollaert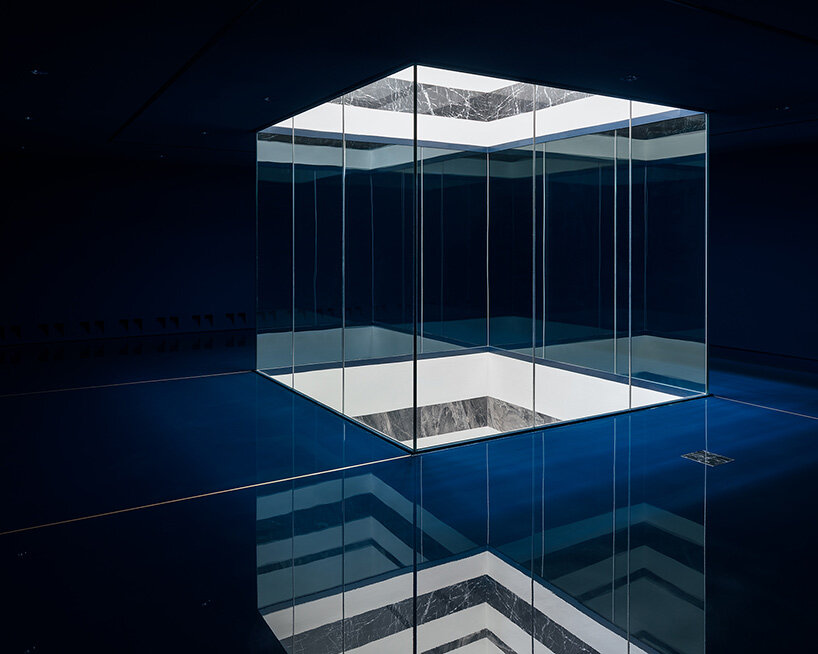 the dark cabinets exhibition space forms part of the 21s​t​-century museum | image © stijn bollaert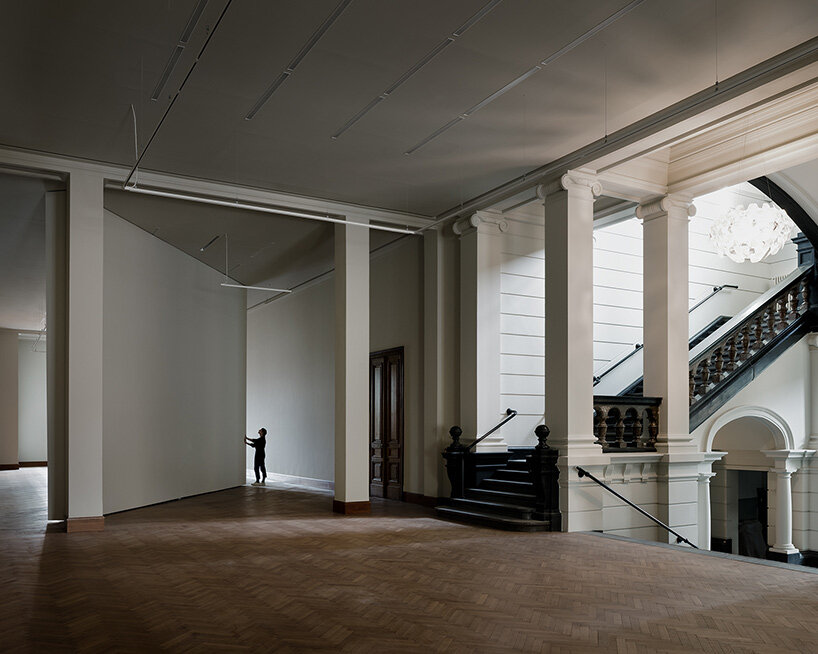 a pivoting wall on the first floor can rotate to allow artworks to access the wide art-elevator | image © stijn bollaert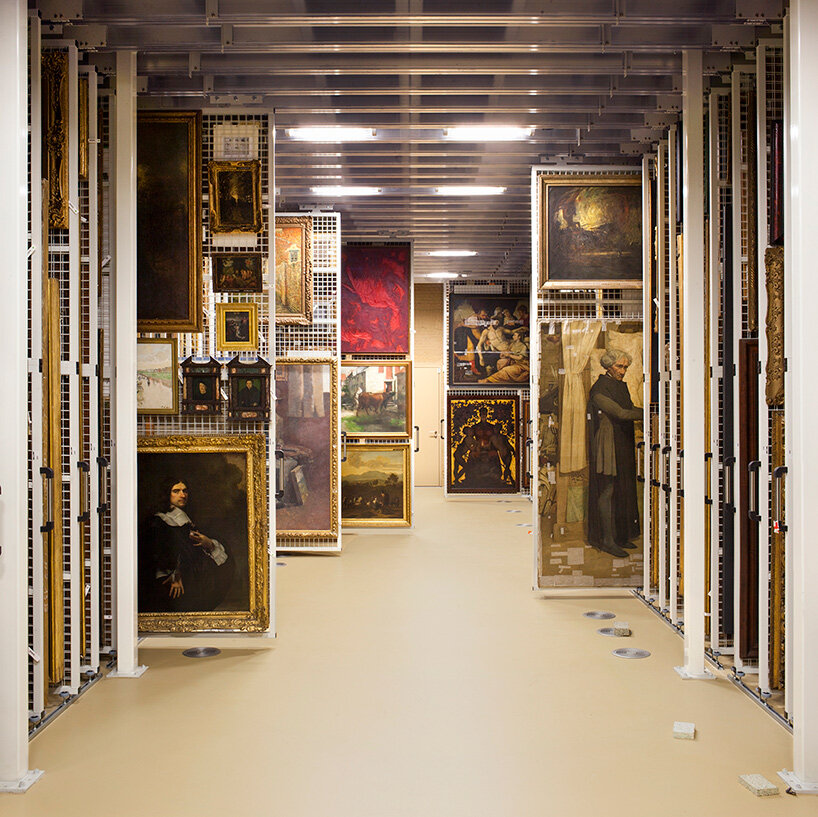 the collection depot | image © karin borghouts
project info:
name: royal museum of fine arts antwerp (KMSKA)
location: leopold de waelplaats 2, antwerp, belgium
architect: KAAN architecten (kees kaan, vincent panhuysen, dikkie scipio)
senior project leader: walter hoogerwerf
project team: valentina bencic, maicol cardelli, alice colombo, aksel çoruh, davis de cos roman, sebastian van damme, paolo faleschini, raluca firicel, eva french i gilabert, michael geensen, narine gyulkhasyan, marco jongmans, martina margini, giuseppe mazzaglia, laura ospina, maurizio papa, ismael planelles naya, giacomo rizzi, ralph van schipper, kim sneyders, koen van tienen, niels vernooij, martin zwinggi
primary client: departement cultuur, jeugd en media (vlaamse overheid)
mandated client: het facilitair bedrijf (vlaamse overheid)
user: koninklijk museum voor schone kunsten antwerpen (KMSKA)
masterplan development KMSKA: 2003-2010
phase 1 + phase 2: design phase: january 2010 – ongoing; construction: december 2011 – ongoing
GFA: 30,000 sqm
volume: 170,000 m3
building footprint: 130 x 77 meters
project costs: €66 million
phase 1 (preliminary works): demolition, removal atomic bunker, asbestos removal
architect: KAAN architecten, rotterdam
contractor: p. roegiers & co nv, kruibeke
phase 2 (restauration 19th century museum and construction 21st century museum): construction of the following premises: exhibition halls, offices, restoration ateliers, auditorium, museum depots, museum ateliers, cafeteria, library, museum shop, restaurant, interactive information zone
architect: KAAN architecten, rotterdam
contractor: THV artes roegiers – artes woudenberg, kruibeke / brugge
management: KAAN architecten, in collaboration with bureau bouwtechniek, antwerp
construction advisor, structural engineer, technical installations: royal haskoning DHV, rotterdam
physics, fire control: royal haskoning dhv, rotterdam; bureau bouwtechniek, antwerp; KAAN architecten, rotterdam
lights and acoustics: royal haskoning dhv, rotterdam; KAAN architecten, rotterdam
restoration advisor: architectenbureau fritz, eperheide; KAAN architecten, rotterdam
fixed furniture: KAAN architecten, rotterdam
philip stevens I designboom
mar 03, 2021