whether spilling out from window frames and doors at a french castle, or occupying the interior of an enclosed gallery setting, ana maría hernando's tulle-based creations abound with a spirit of the unexpected. the argentine artist — who lives and works from boulder, colorado — creates site-specific installations and performances that reconfigure the traditional notions of tulle as an artistic medium. the lightweight, semi-translucent fabric is often found in couture garments and costumes, but hernando finds a new way to demonstrate the ethereal and exquisite aspects of the material.
desborde (overflow), 2020
all images courtesy of ana maría hernando
as part of an artist residency, 2020 saw ana maría hernando take over the historic grounds of château de la napoule a restored castle located in the the southeast of france. drawing from the architecture of the site, hernando installed works such as 'waterfall' and 'flood', spilling out from entryways and emerging from arched window frames. the installations evoke the movement of water and natural landscapes with their billowing layers and organically-shaped forms.
see more work by ana maría hernando in other mediums, such as embroidery and collage, on her website here.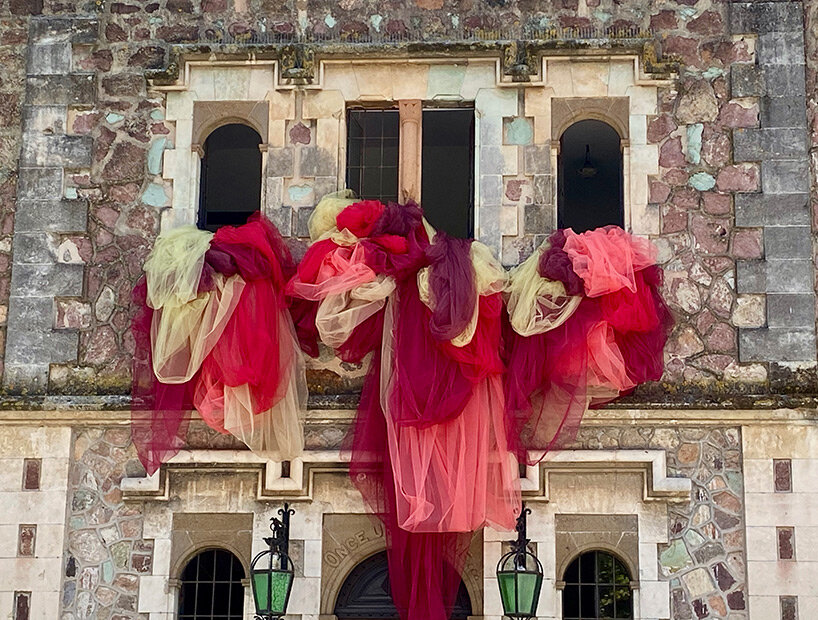 desborde (overflow), 2020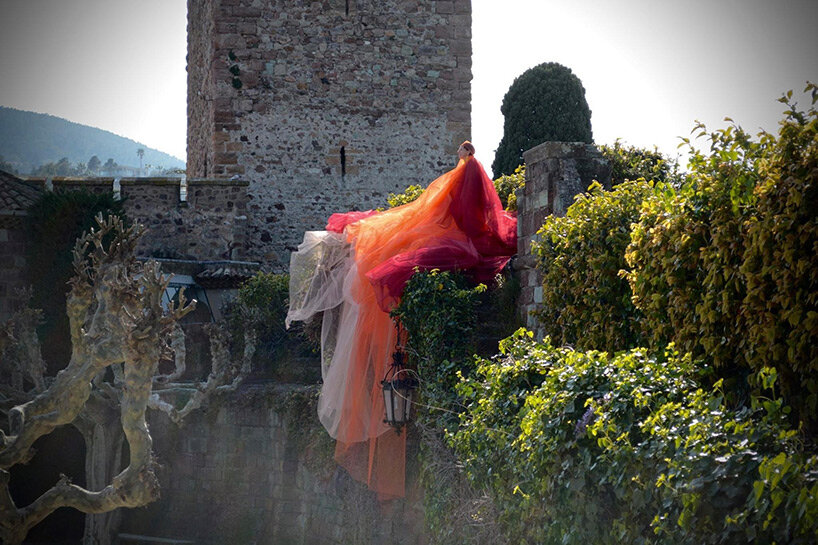 a visit from the mountain, 2020 | performative installation at the château de la napoule
image by rachel berkowitz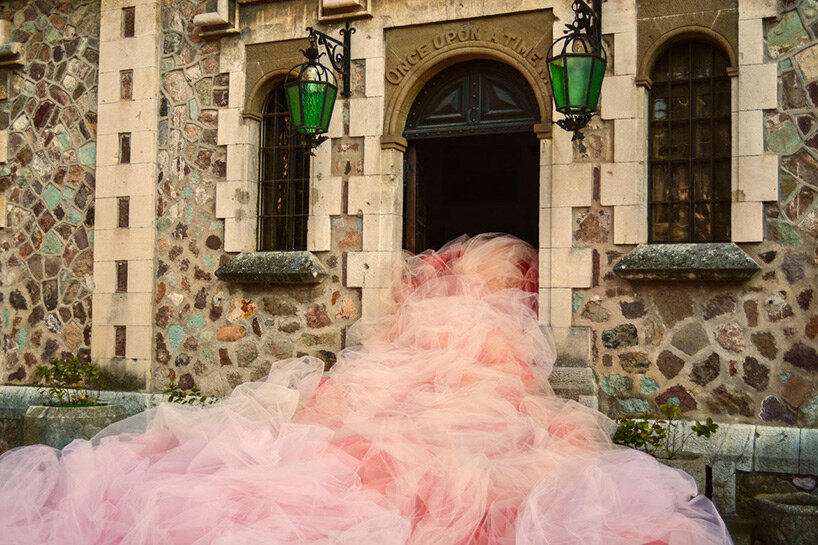 flood, 2020 | temporary installation at the château de la napoule
image by rachel berkowitz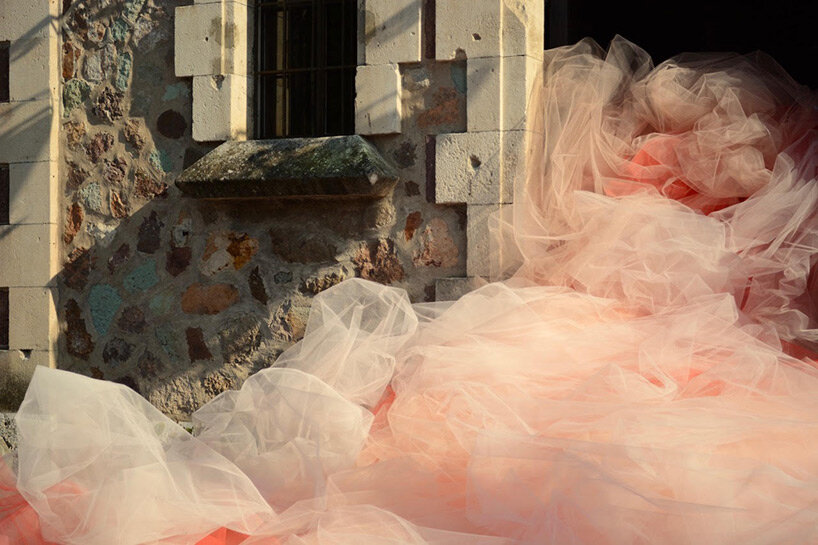 flood, 2020 | temporary installation at the chateau de la napoule
image by rachel berkowitz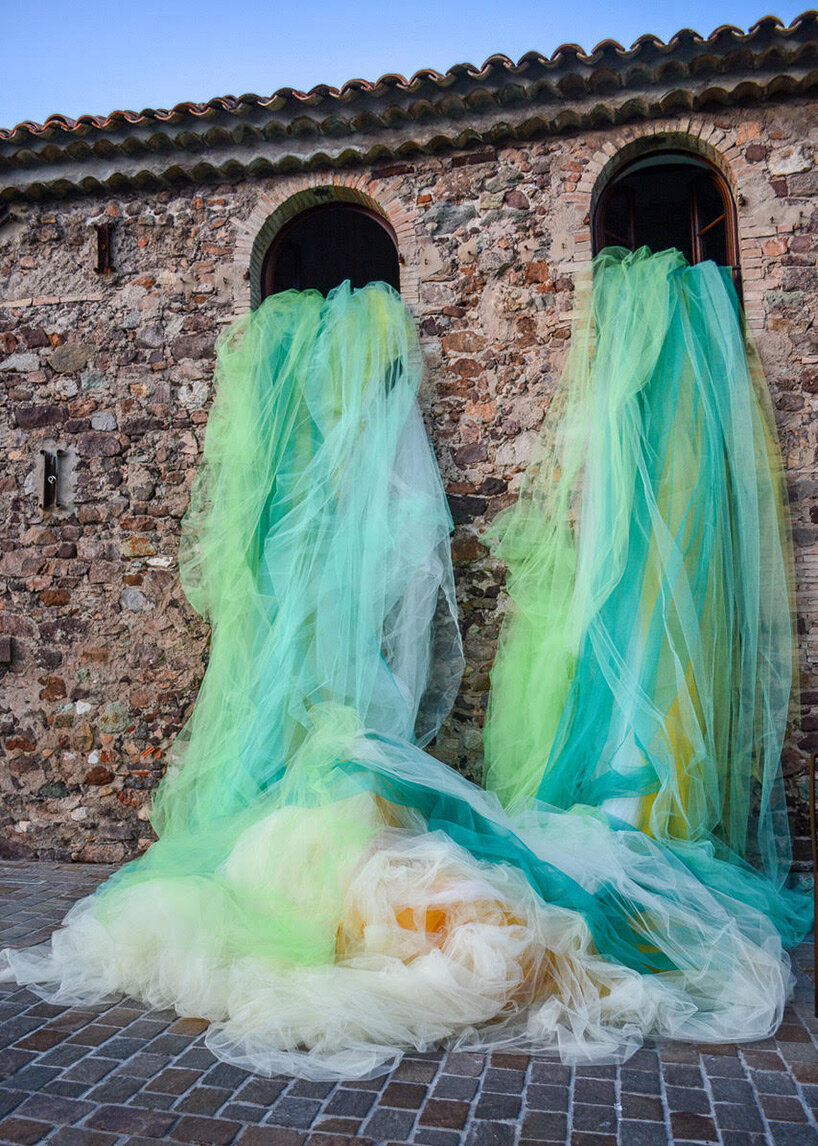 waterfall, 2020 | temporary installation at the chateau de la napoule
image by rachel berkowitz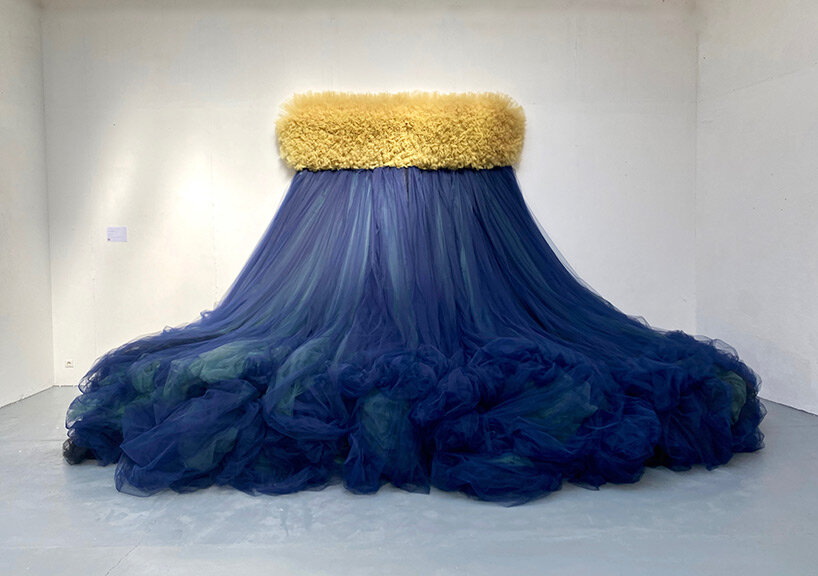 solo se escuchaba el aire (only the air was heard), 2020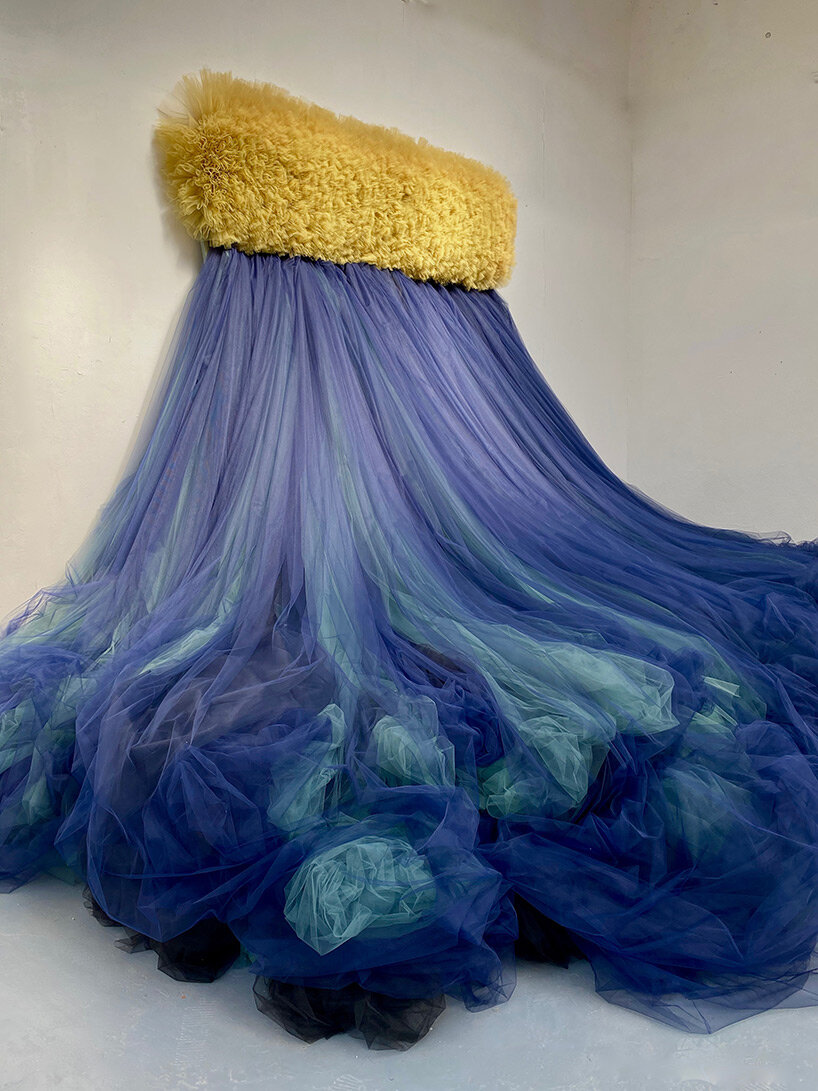 solo se escuchaba el aire (only the air was heard), 2020
project info:
artist: ana maría hernando | @anamariahernandoart
via: thisiscolossal
nina azzarello I designboom
mar 04, 2021