SWAE explores the potentials of material sciences and 3D printing with the first twill carbon fiber widebody mclaren 720S. unveiling its swae 720S this weekend in miami, the new company demonstrates its capabilities in the high-performance exotic category by using cutting edge technology. conceived as a proof of concept for testing bleeding edge capabilities of 3D printing, the vehicle stands as an initial investigation of how technologies at the forefront of automotive innovation can unlock otherwise unattainable experiences. 
images courtesy of SWAE
the elevated design of the SWAE mclaren 720S artfully incorporates state-of-the-art elements that prioritize craft and performance. twill carbon fiber establishes a unique diagonal pattern across the vehicle's exterior, providing a sense of movement while the car stands still. incredibly versatile, this unique carbon fiber fabric is extremely pliable and adaptive, forming complex contours around the vehicle frame while increasing strength and stability. the result is complete harmony in the relationship between form and function. made possible through the latest innovations in 3D printing and engineering, SWAE worked closely with partner 1016 industries to make this groundbreaking body kit a reality.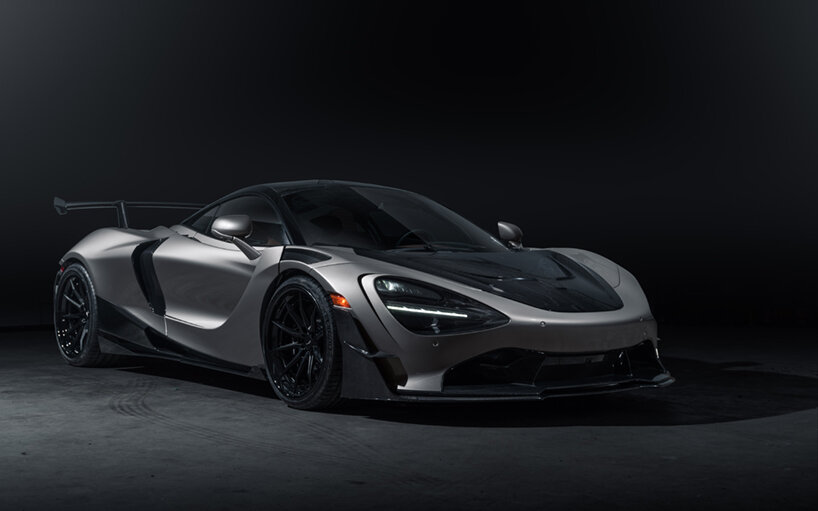 the mclaren SWAE 720S features an exclusive performance tune to enhance the vehicle's twin-turbocharged 4.0-liter V-8. when combined with lightweight exterior elements, the special edition 720S can produce more than 900 whp, a stunning increase from the stock vehicle's 698 whp. additional features include custom 10-spoke wheels incorporating the distinctive SWAE logo alongside a modified exhaust with stainless steel cat delete pipes. this special edition 720S is also equipped with the first-ever 3D printed titanium wing supports mounted to the car, an intricate process that required intensive design validation.