dellekamp arquitectos maximizes outdoor living with this stunning family home in san josé del cabo, mexico. nestled into the southernmost tip of the baja california peninsula, 'casa cabo' is composed of a series of volumes that connect around a central courtyard space. 
images © sandra pereznieto 
san josé del cabo has an arid climate, which shapes its rugged landscape as well as dellekamp arquitectos' design for this project. casa cabo is therefore conceived as a refuge for those who inhabit it; its large overhanging roofs provide welcome shade from the sun while solid earth walls protect interior spaces from dry winds.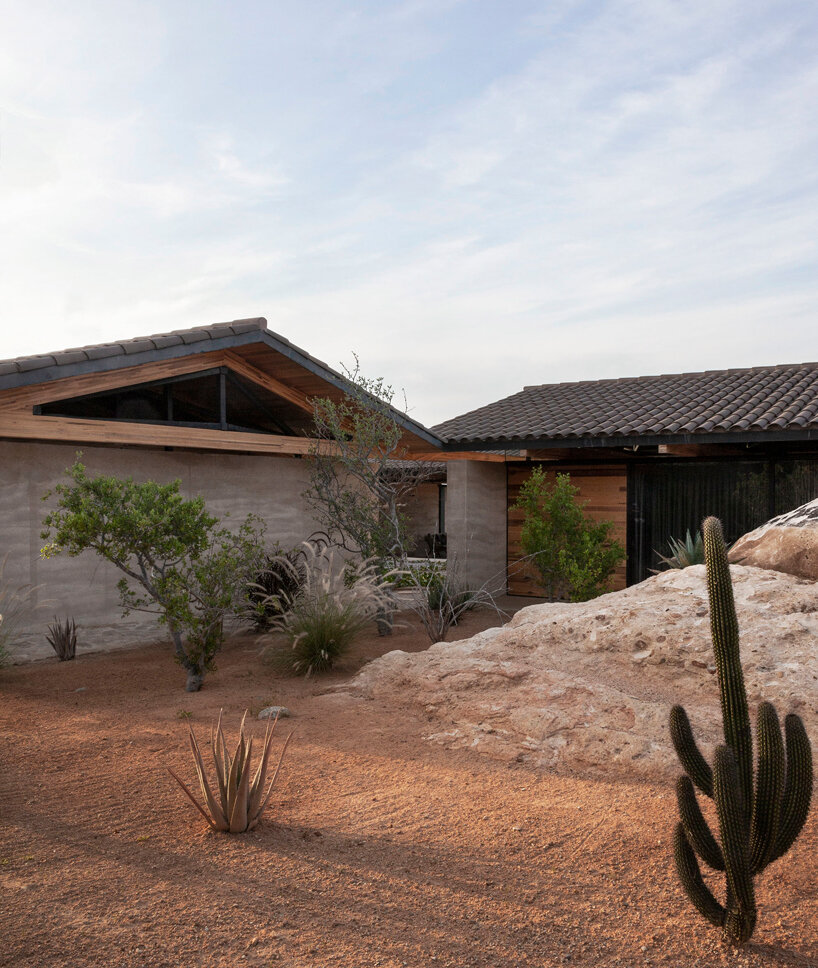 the house is made up of four volumes, which gently sink into the natural slope of the site, and four monumental roofs that define the different functions. the construction rests on platforms made with the same earth as the surroundings and the walls are built from compacted earth, making the architecture seem to emerge from the sand like a rock hewn from the ground.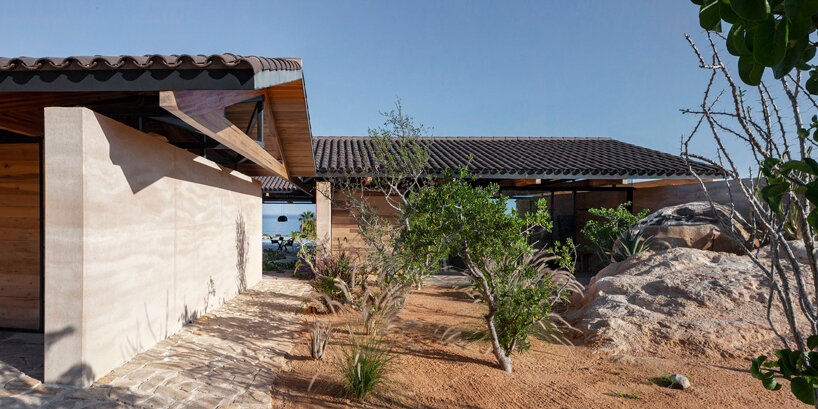 when approaching the house, the walls appear solid and impregnable, affording privacy to the bedroom spaces. then, as residents weave around the volumes and reach the central courtyard, the dwelling opens up to an amazing sea view framed by the roof plane. situated here is the social heart of the home that hosts a huge kitchen, dining, and living area. a system of operable glass panels extends this space out towards the pool, and to the horizon beyond.