perched on a steeply sloping site in wye river, australia, is a minimalist weekend residence designed by chris connell design for a young professional couple and their two children. called 'cumulus house', the single-story construction is positioned in between mountains to the rear and an impressive ocean view out front. the architectural design highlights this duality; it is both intensely private and outward-looking.
images by willem-dirk du toit
when they first approached chris connell design, clients elise peyronnet and james andrianakis had a simple brief: they wanted a modernist retreat for them to enjoy and to share with others. 'we wanted a house that was luxurious without being pretentious, and we wanted it to showcase the pristine environment while seeming at one with it,'  say the owners.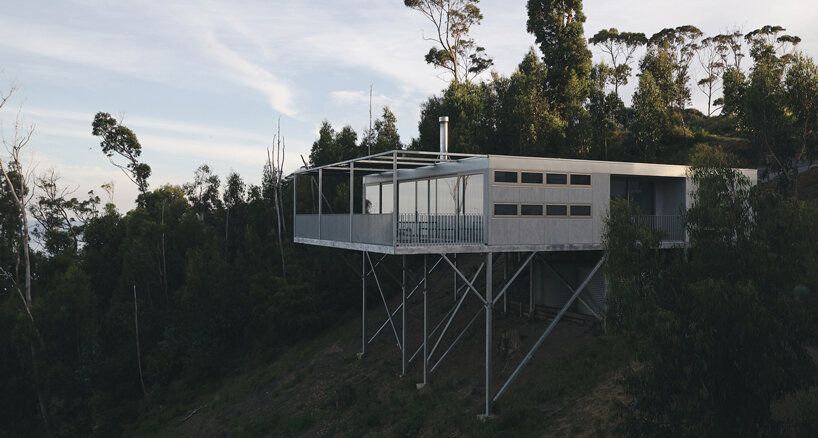 to realize this brief, the architect took cues from post-war californian modernism and the quintessential australian fibro beach house typology. 'cumulus house embodies the design philosophy of the mid-century case study houses and the quintessential australian fibro beach shack. a robust compressed cement sheet exterior gives the house a simple and uniform appearance. like a strong box, to weather the elements,'  said chris connell.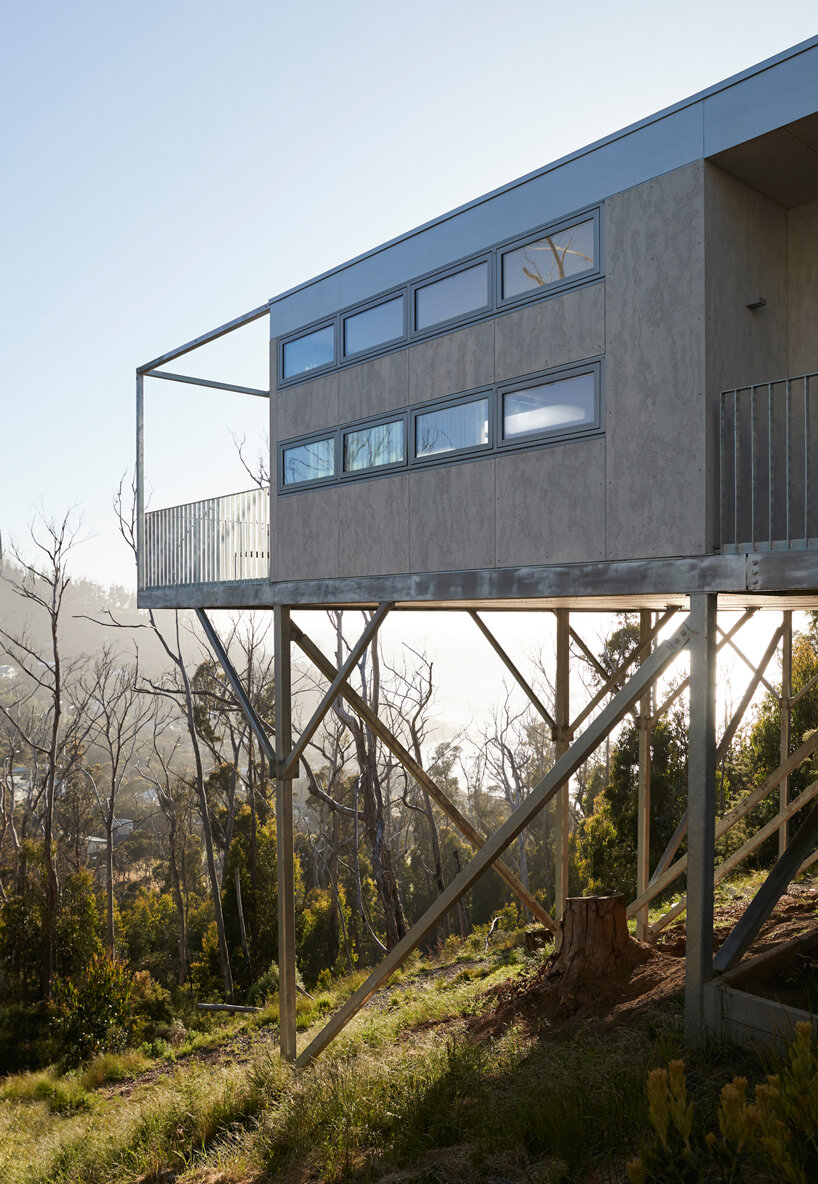 the house begins with a very unassuming façade and a glass front door that offers a small glimpse of the stunning ocean views to come. from the entrance, the house starts to project out over the slope on slender steel columns. a generous two-meter-wide corridor leads residents and guests from the entrance through the floor plan, and finally, to a large outdoor terrace that's raised eight meters off the ground and looks out toward bass strait and the separation creek valley.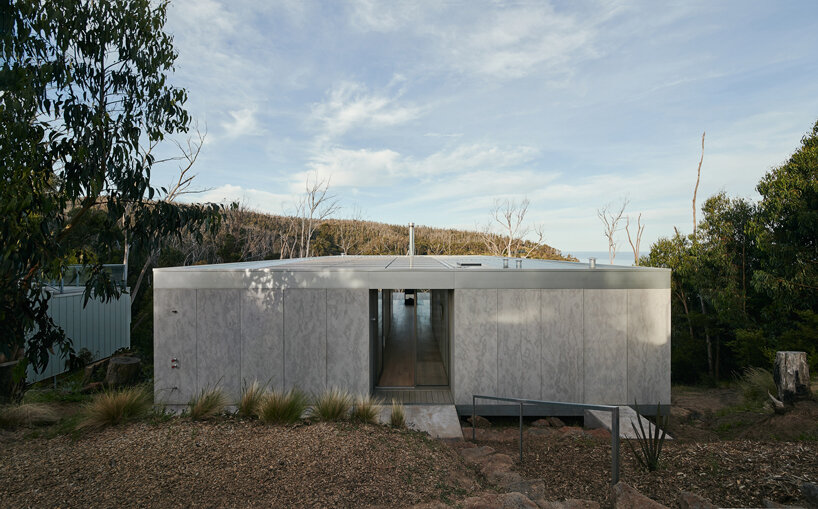 the program is simply organized. bedrooms are located on either side of the corridor and a palatial kitchen, dining and living space are positioned at the other end of the house overlooking the ocean. a four-sided fireplace finished in blackened steel is erected in the center of the large open-plan social space, serving as a kind of anchor. with the sliding glass doors open the fire can be enjoyed both from inside and outside on the terrace.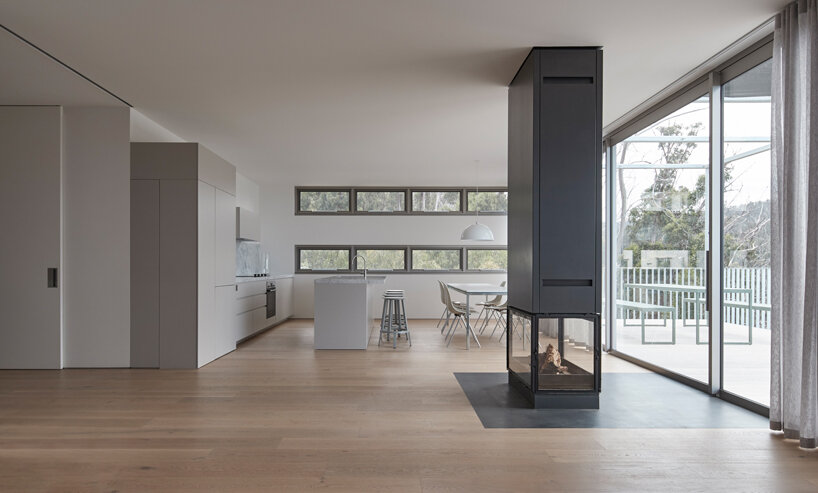 as well as the focal terrace, the two main bedrooms also include private balconies to connect the architecture to nature. these balconies afford a quiet moment from the rest of the house while the deep reveal breaks up the built volume to provide shading from the sun. in keeping with the client's brief, the bathroom, laundry, storerooms, and any other services are all cleverly concealed to create a pared back, minimalist aesthetic. in essence, cumulus house is conceived as an oasis of calm and a place of serenity for the family and their friends to relax in.