helsinki-based architecture studio pluspuu introduces its iniö cabin as a lakefront getaway along the scenic lake ruotsalainen in heinola, finland. while the postcard setting is located around 60 miles from the capital city, the house seeks to offer its occupants a retreat from urban life. built from durable spruce logs, the dwelling is defined by its double-height open plan and mezzanine space above. the interior is further opened up with full height glazing in the living space that introduces natural light and sweeping views.
images courtesy of pluspuu
seeking an atmosphere that is more contemporary than traditional log houses, pluspuu designs its iniö cabin with sophisticated mitred corners. the interior finish furthers this contemporary expression with a timber batten ceiling built with finnish wood. the design team favors a building material of logs for their superior qualities of durability and air-permeability — the air inside the house will always have the correct balance of moisture and will help to maintain clean air conditions. the house is fit with triple-glazed wood-aluminium windows, wood fiber thermal insulation, and ecological geothermal heating.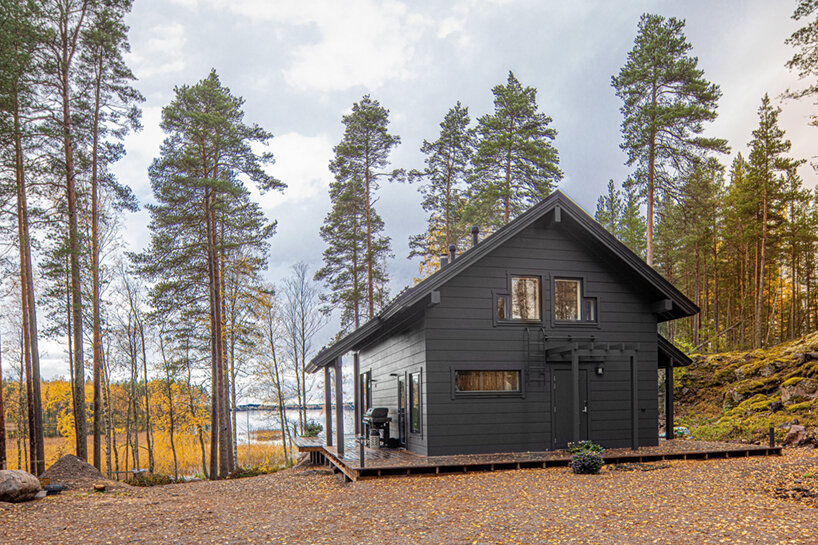 the finnish house designer and builder pluspuu specializes in the design and construction of high-quality holiday homes for year-round use. the team seeks to create architecture that is welcoming in even the coldest times of the year. in most cases, pluspuu makes use of a completed model as a foundation which is later adjusted according to the site conditions and specific needs of each client.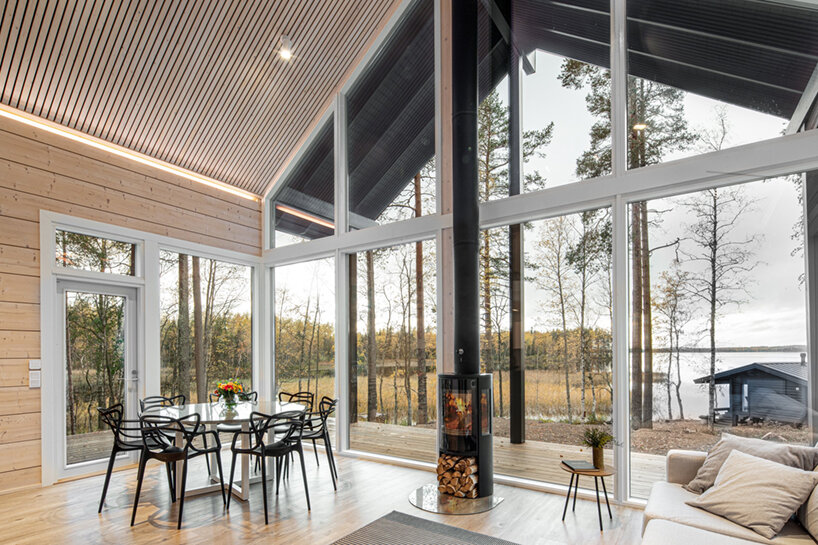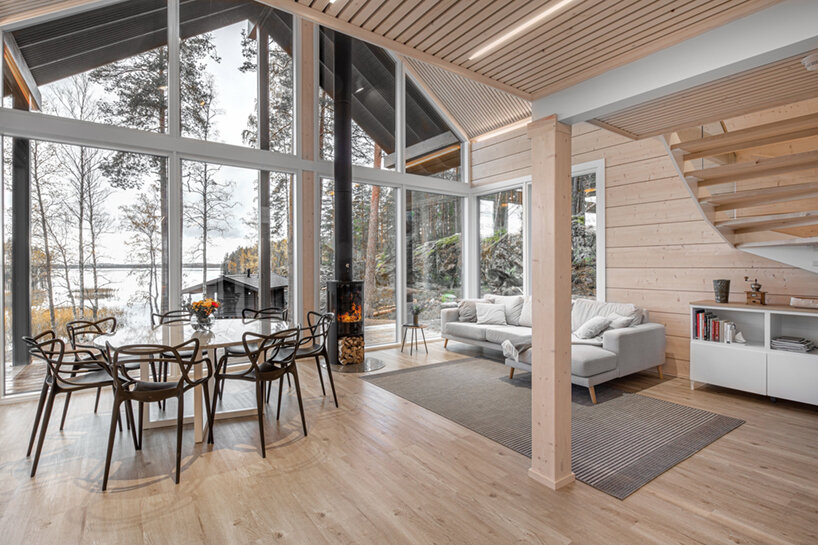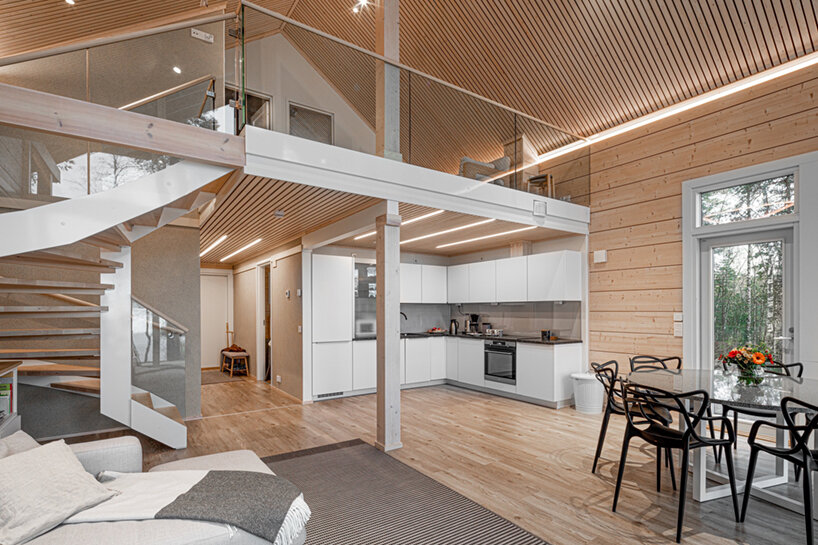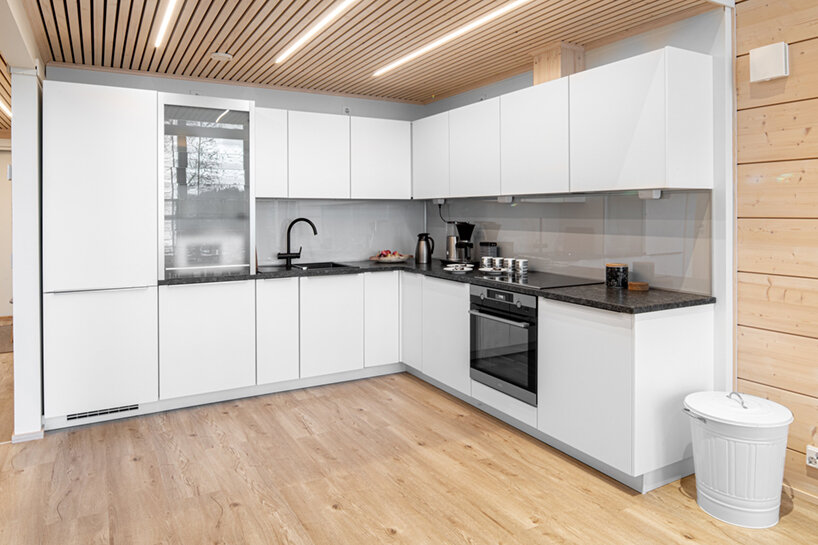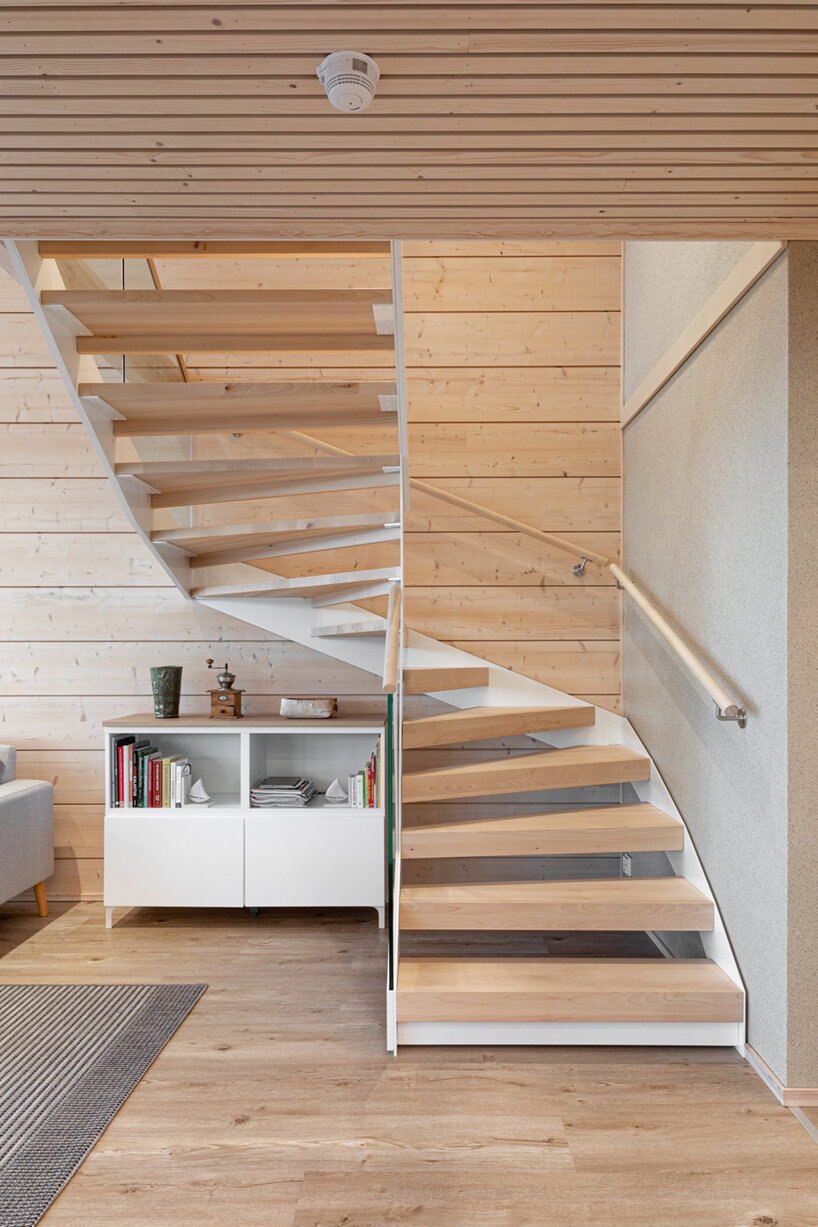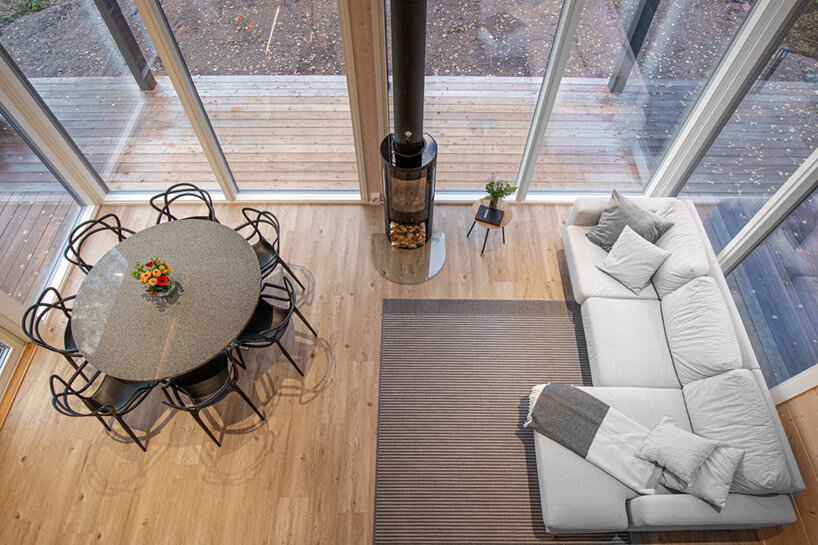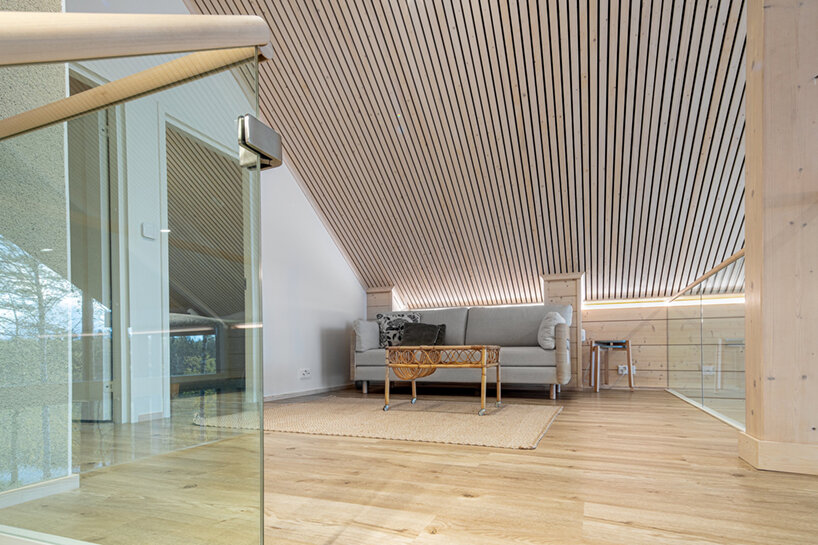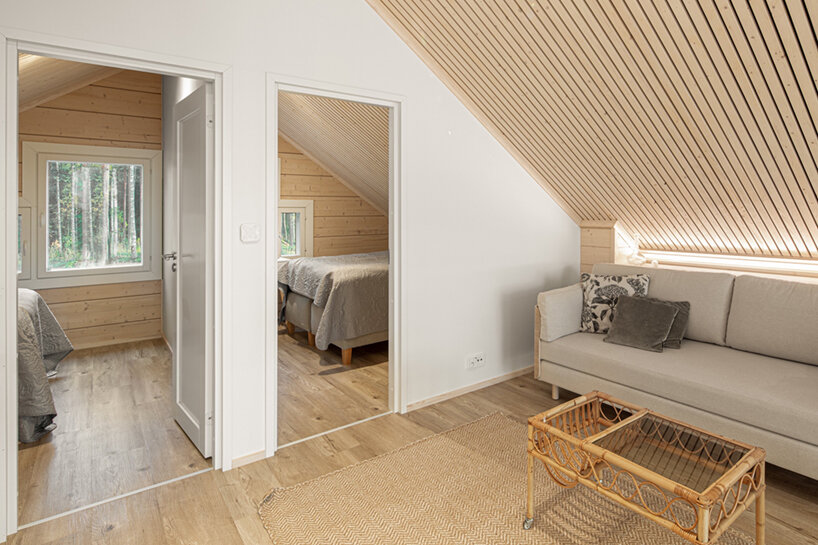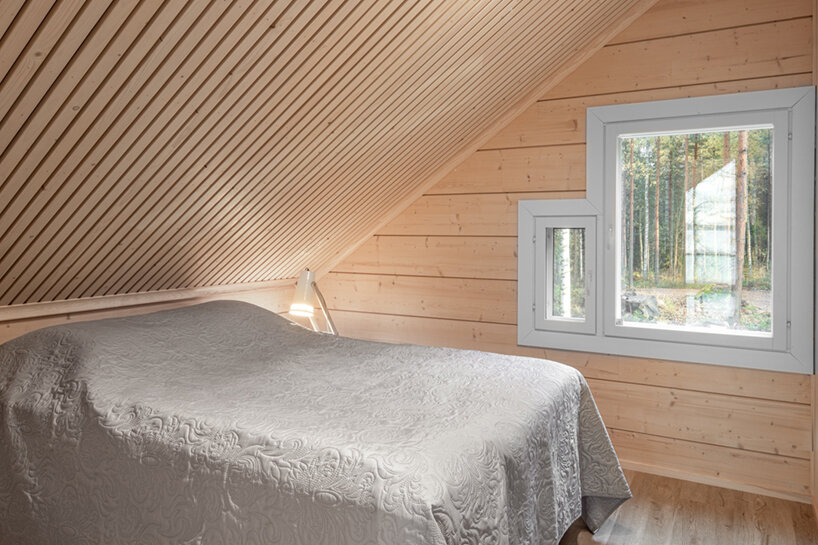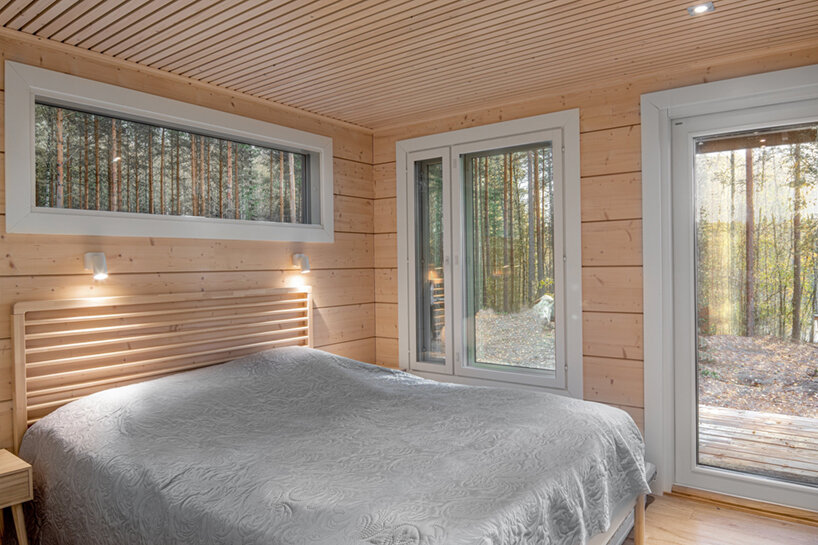 project info:
project title: iniö house
architecture: pluspuu
location: lake ruotsalainen, heinola, finland
completion: 2020