in 2019, foster + partners was appointed to design a new airport for the red sea project — a luxury tourism development on the west coast of saudi arabia. now, more details have been revealed about the project, which is set for completion in 2022. 'the red sea international airport has been envisaged as a gateway to one of the most unique resorts in the world and an integral part of the visitor experience,' explains gerard evenden, head of studio at foster + partners. 'inspired by the colors and textures of the desert landscape, the design seeks to create a calm and luxurious journey through the terminal and will become a transit hub for visitors coming in by both land and air.'
image by TMRW.se | all images courtesy of the red sea development company
by 2030, it is estimated that the red sea international airport will serve one million tourists each year with a schedule of domestic and international flights. furthermore, the location of the airport is within eight hours of 80% of the world's population, and will include facilities for seaplanes and helicopters. in line with the red sea development company's sustainability goals, foster + partners has drawn up an eco-friendly design that is informed by the natural beauty of the surrounding landscape. the project is aligned with LEED green building standards, while the design itself focuses on utilizing shaded areas and natural ventilation.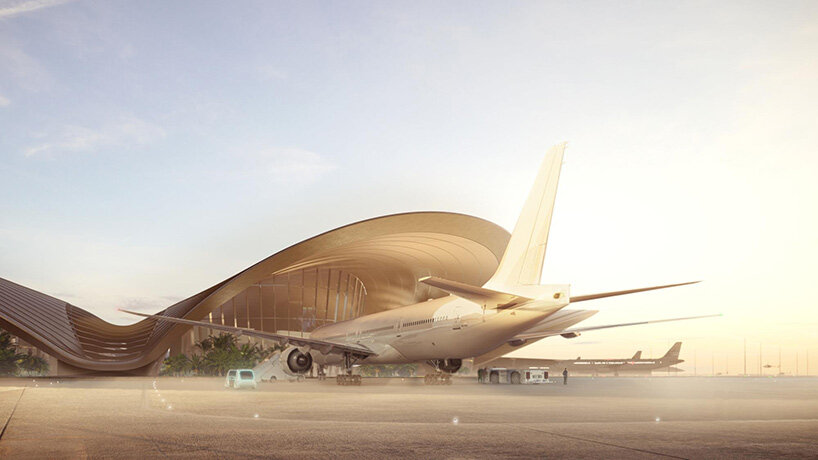 in january 2021, the red sea development company (TRSDC) named daa international as the airport's operator. 'our state-of-the-art airport will provide a unique gateway for guests arriving at our destination, and this announcement is an important step in bringing the experience to life ahead of welcoming visitors by the end of 2022,' says john pagano, CEO of TRSDC. construction work on the airport is already underway, with completion scheduled for 2022.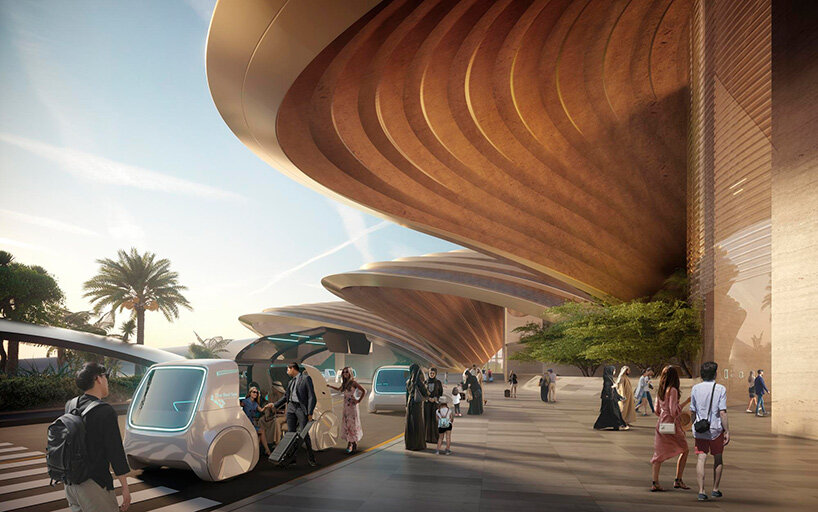 the red sea project, which is striving to be the world's most ambitious sustainable luxury tourism destination, features further designs by foster + partners: a dolphin-shaped hub referred to as 'coral bloom'; and a pair of unique hotels. set to complete by 2022, the first phase of the project also includes overwater and inland villas designed by kengo kuma and killa design. read more about the project on the development's official website, and see designboom's ongoing coverage here.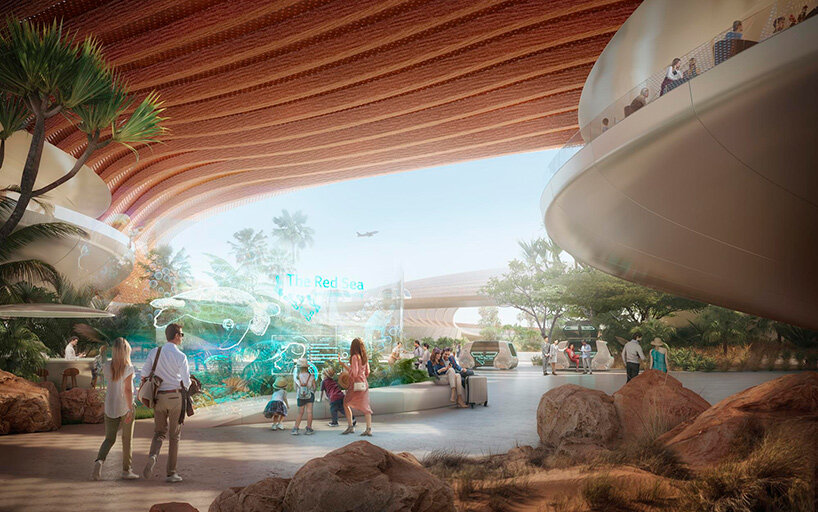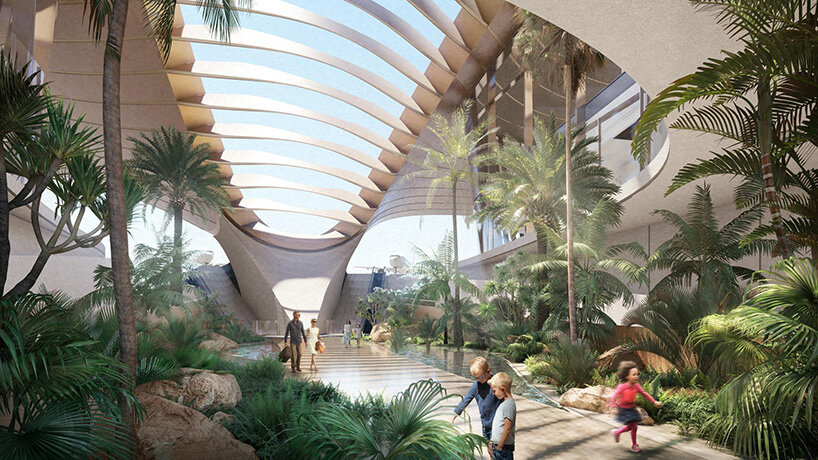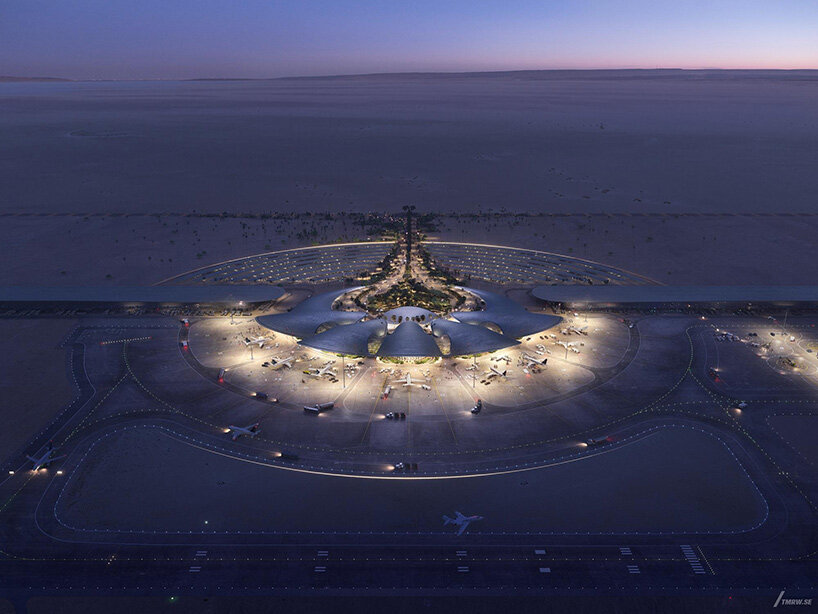 image by TMRW.se
project info:
name: red sea international airport
location: saudi arabia
architect: foster + partners
project: the red sea project
philip stevens I designboom
feb 26, 2021