in the spanish city of cáceres, architect emilio tuñón has created a new cultural attraction in the form of a museum of contemporary art for the helga de alvear foundation. the extensive project involved two stages. firstly, the renovation of the existing casa grande and the extension of the building occupying its former backyard garden. secondly, the construction of a new building in the attached plot. positioned on the old town's medieval border, the design of the new building is based on creating a relationship between the contemporary and the existing, allowing past and present to coexist in harmony. 
the museum of contemporary art helga de alvear in cáceres was inaugurated on thursday, 25 february 2021, by his majesty, the king of spain, felipe VI, and her majesty queen letizia. it now houses spain's most significant private collection of international contemporary art, developed over 40 years by the leading gallerist and collector helga de alvear. the collection features over 3.000 works by more than 500 artists, including joseph beuys, ai weiwei, joseph albers, paul klee, olafur eliasson, jenny holzer, anish kapoor, philippe parreno, gordon matta-clark and many others.
all images by alberto amores & pancho matienzo unless stated otherwise
the site boasts a prominent location in the city as not only is it located on the old town's medieval border, but also on the natural border of a valley. emilio tuñón's proposal brings back the plot's original essence as a transit piece of land where exchange between the inside and outside of the city's walls occurred, becoming again a permeable urban space.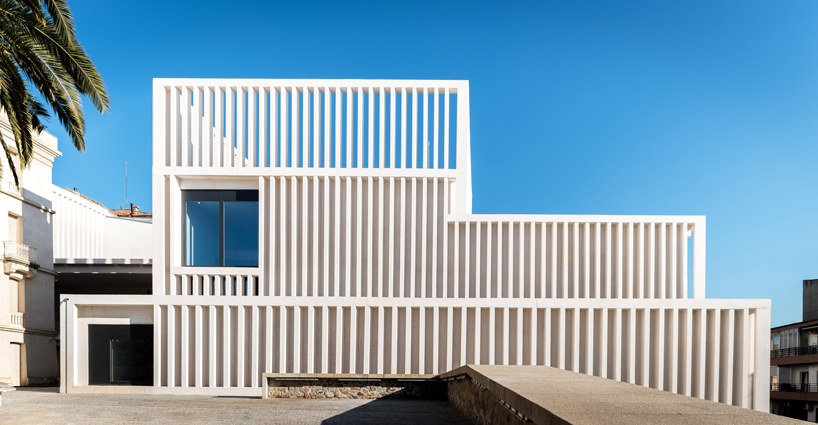 a public promenade unfolds throughout the project, connecting the main entrance to the foundation, travelling through its crossable roof and down its backyard garden, to the other side of the plot; creating yet another passageway for the city and joining in the existing chain of public squares and promenades that characterize the old town of cáceres. just like art, which in the past was a privilege and restricted for the few, has now been made accessible to all, the proposal embodies the idea of creating an urban 'trompe l'oeil', where the remaining limits and borders are twisted and diluted, so as to create an accessible public artery.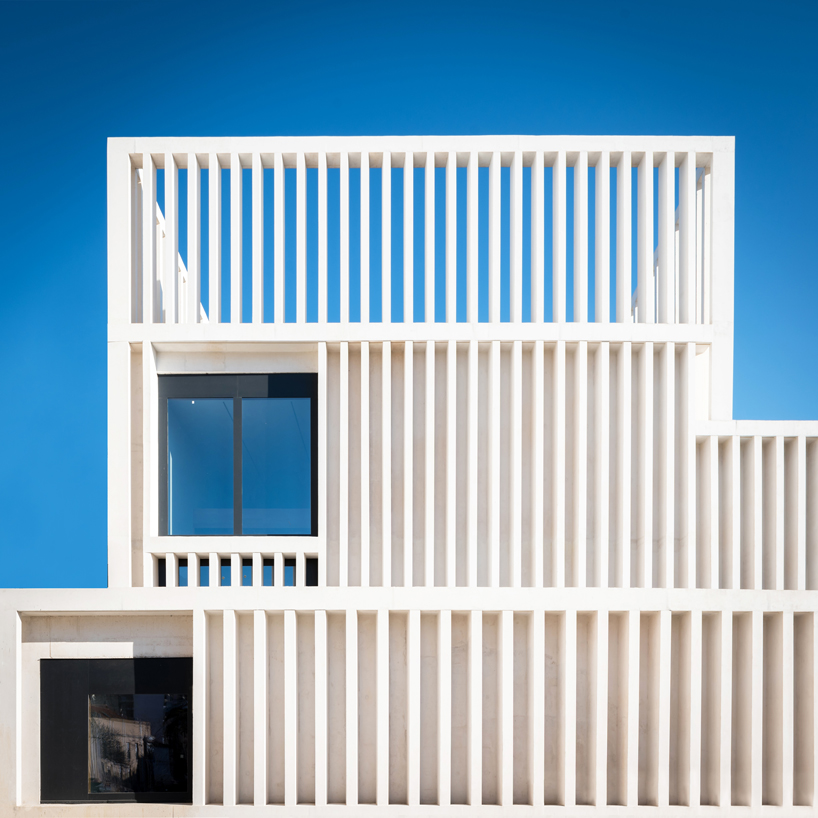 the proposed building aims to become a versatile cultural attraction, with a distinct and balanced image for itself. it is made of white reinforced concrete pillars, which establish an accurate dialogue with the casa grande. moreover, with the construction of this new building, the casa grande will now host the administration spaces for the foundation, the temporary exhibition hall, the library and the workshops, with its own entry access from the inner courtyard. the museum was inaugurated on 25 february 2021, and is now open to the public.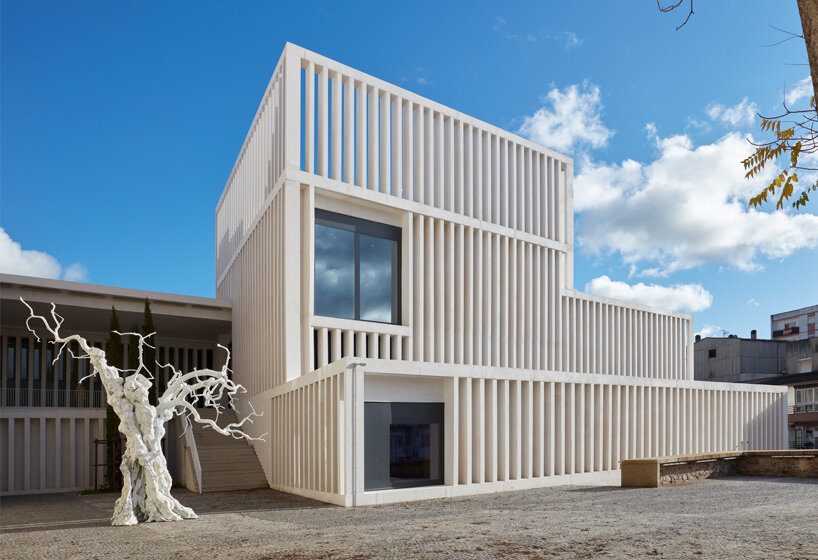 exterior of the museum of contemporary art helga de alvear, with 'a day like this made of nothing and nothing else', 2009, ugo rondinone. photo by joaquín cortés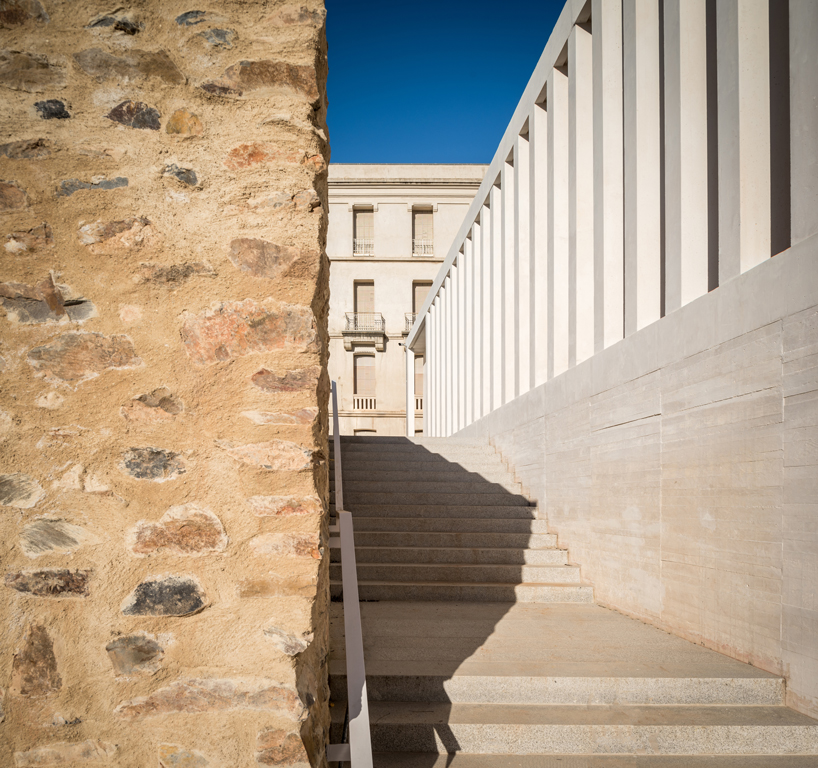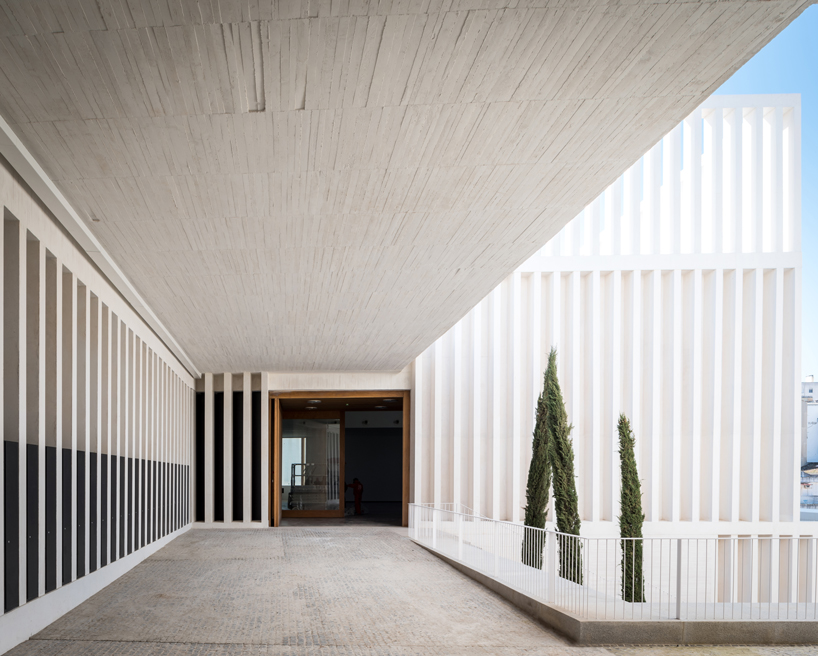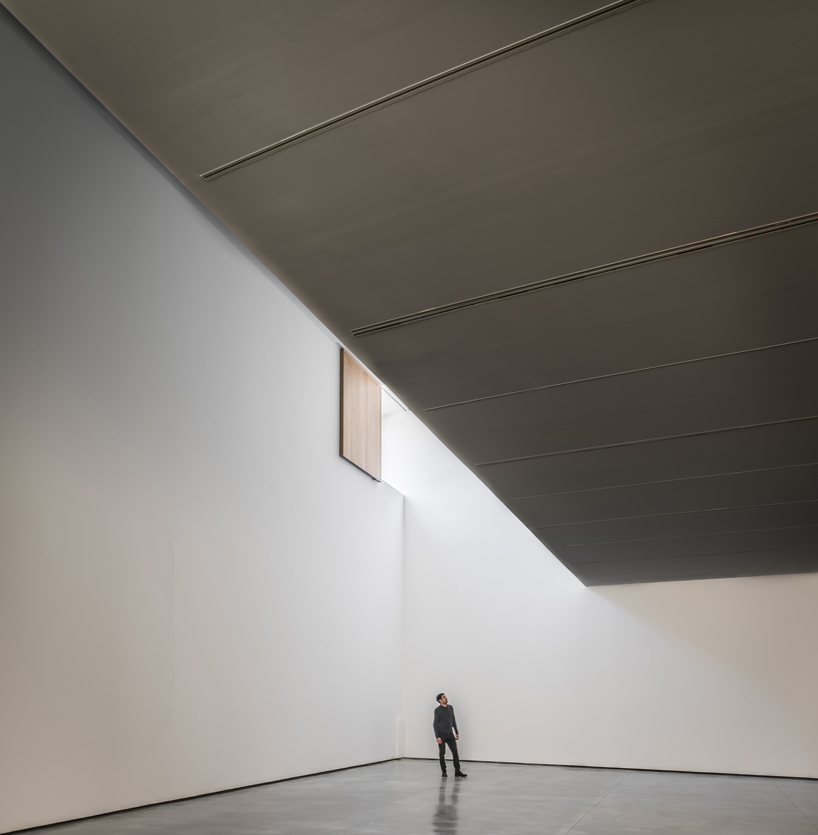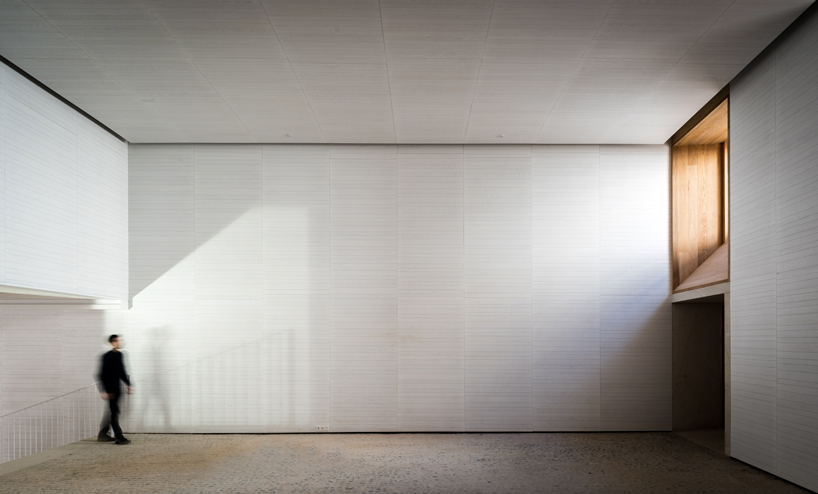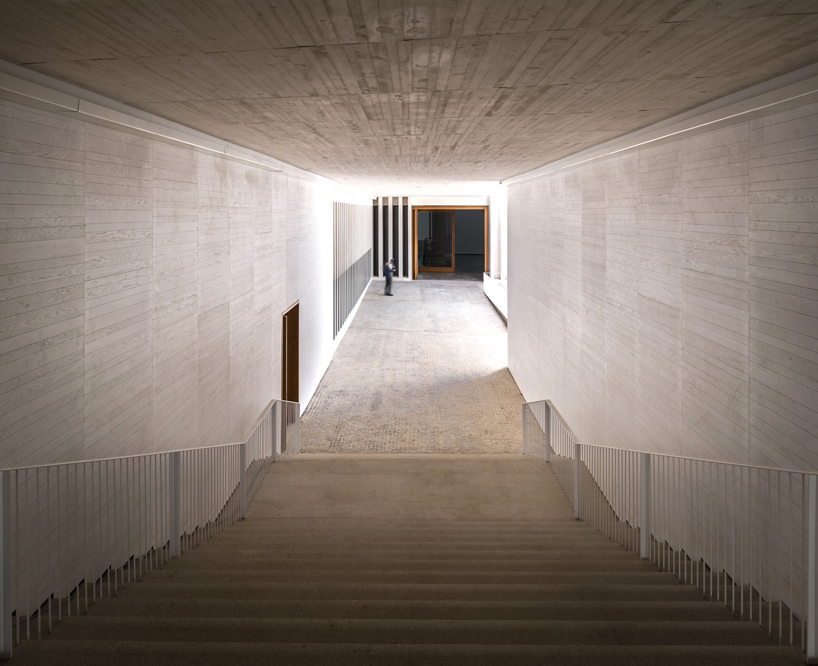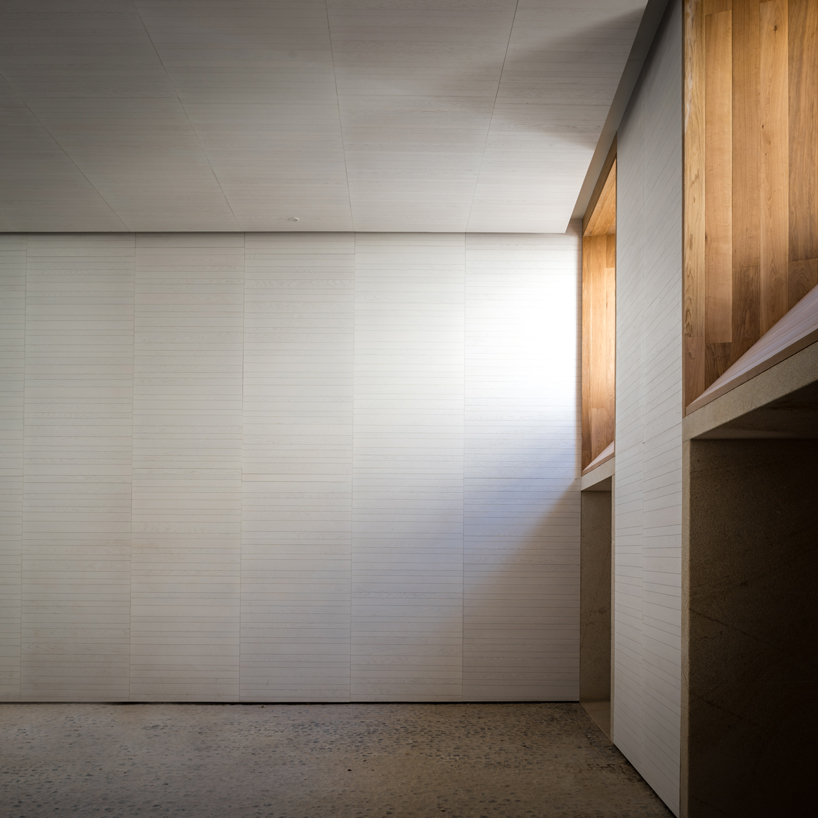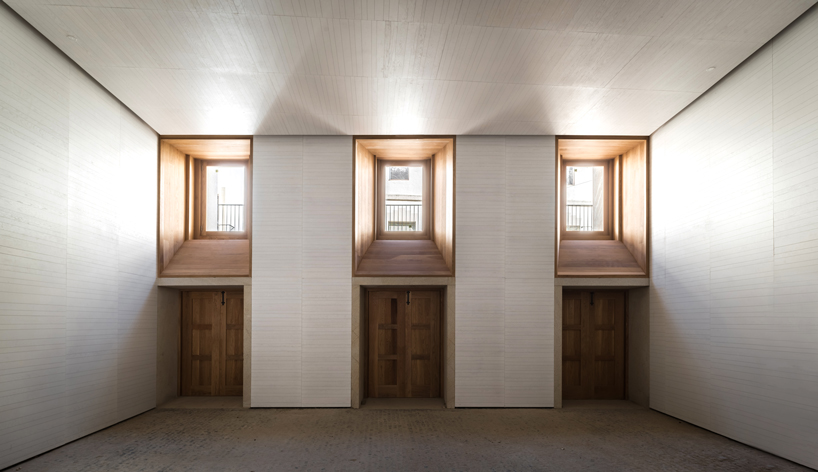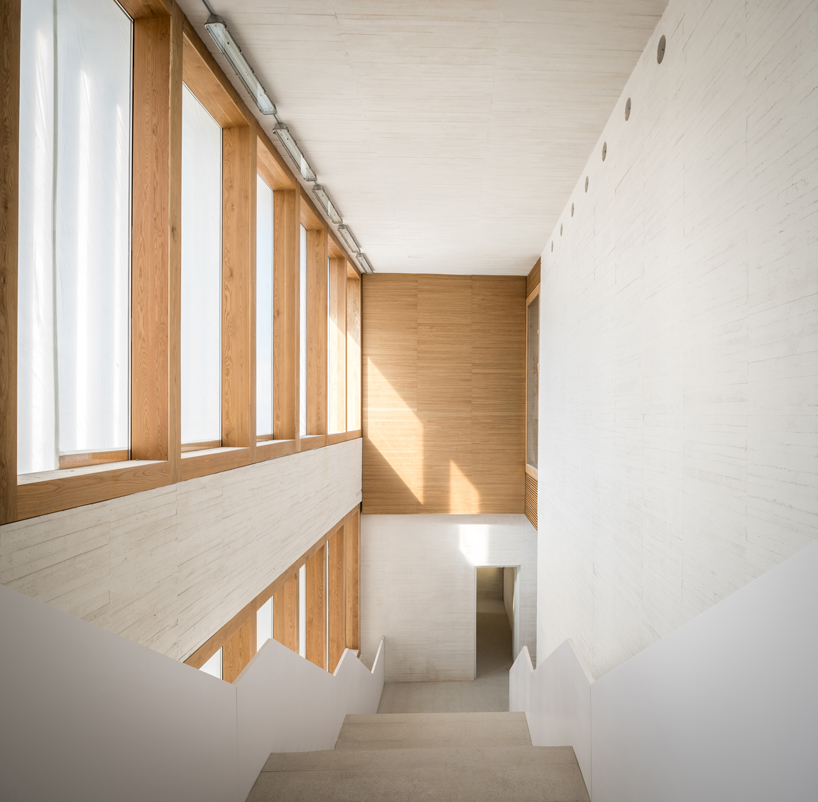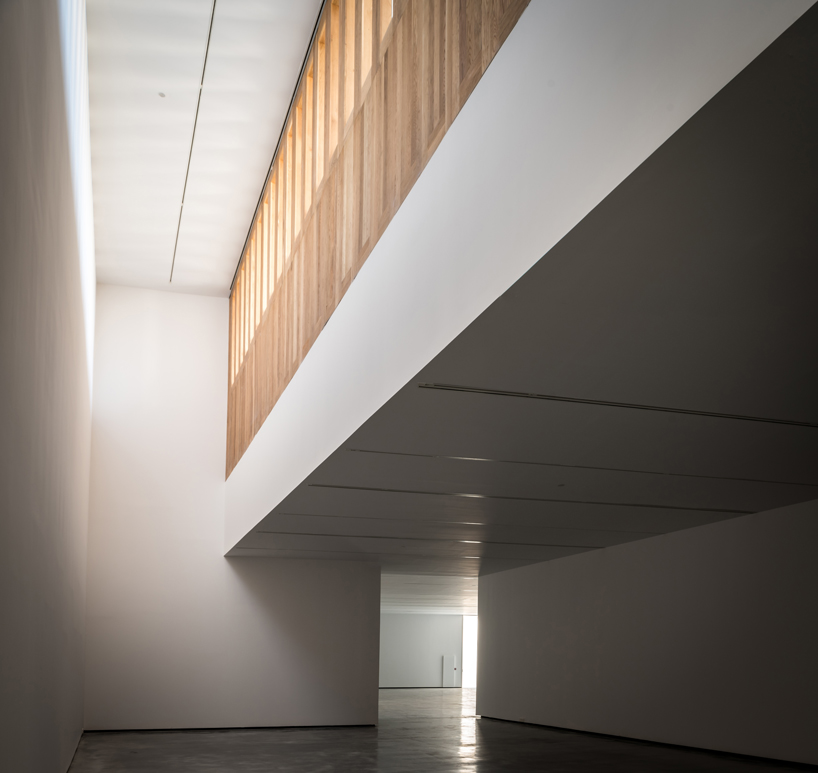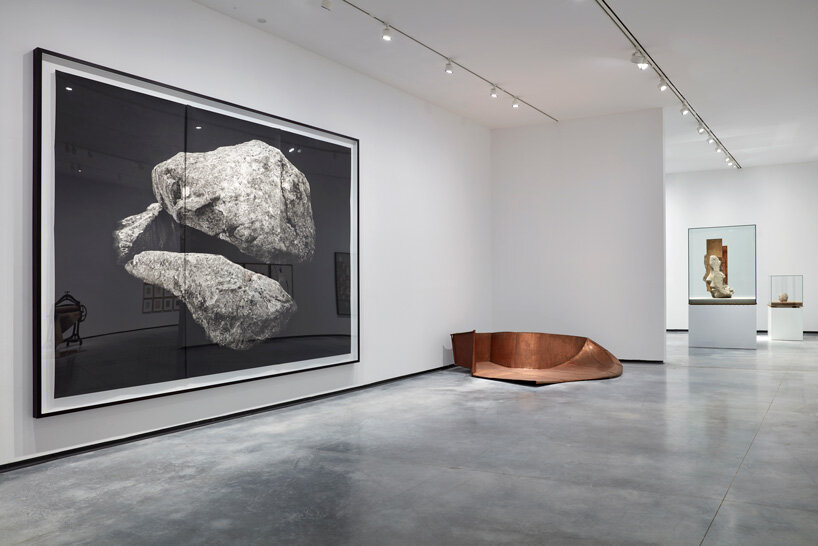 'gräberfeld', 2008, tacita dean (left) 'we the people (detail)', 2011-2014, danh vö (right) © joaquín cortés / helga de alvear museum