japanese designer naoto fukasaw introduces za, a stool in three heights for emeco. meaning 'a place to sit' in japanese, za speaks to the multi-functionality of a simple stool that can be used anywhere, indoors and outdoors; an object a person will unconsciously choose to sit on.
za by naoto fukasawa for emeco is a modest and humble stool whose focus is on purposeful simplicity, perfectly combining with the company's heritage in aluminum craftsmanship. the stools shape results from fukasawa's vision to make the seat comfortable, with a defined rim to keep the user seated in the center. the designer wanted to create a stool that would give people 'a happy mood when seating.'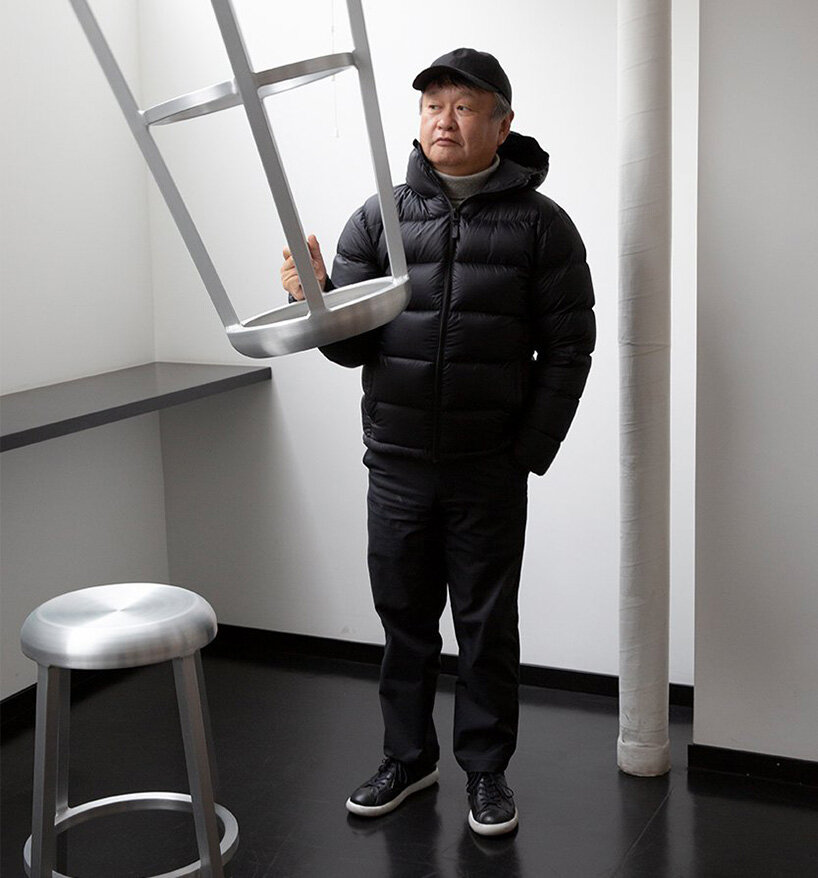 'the navy chair is one of the most identified icons in america. I had an image of a round stool, which could become a natural part of the navy chair family, like a brother or sister. I embodied that thought into the design of the za stool.' naoto fukasawa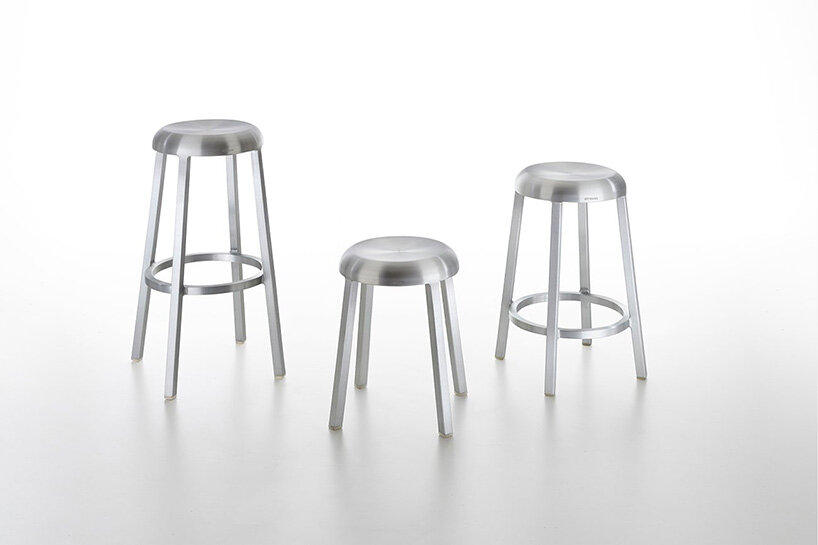 za comes in three heights — small, counter height and bar stool height. just like the original navy chair, za is built at emcee's pennsylvania factory following a unique and elaborate 77-step process. the recycled aluminum — emeco's signature material — is light, strong, non-corrosive, fireproof and has a low carbon footprint. the stool is offered in a natural, hand brushed anodized finish, a hand polished finish, or in six powder coat colors that reflect the spirit of the collection: warm gray, light brown, light blue, green, orange and charcoal.