emerging greek artist kostas lambridis presents his first solo show at carpenters workshop gallery paris. titled elemental folds, the exhibition showcases nine works — six of which are new — made with found objects and a plethora of mixed materials which are combined to reconstruct and homage iconic designs such as the baroque badminton cabinet and the memphis bookshelf carlton. the massive pieces, which appear chaotically mismatched at first sight, redefine the value of the materials at a closer inspection. 
images by carpenters workshop gallery
to create his pieces, kostas lambridis collects unwanted elements from across athens, each embedded with different identities and assembles them horizontally and vertically with a non-hierarchical approach. concrete, stone, ceramics, wood and plastics live together with broken marble objects, tiles, bamboo baskets, rattan, and plastic garden chairs among others. this gesture raises awareness on sustainability while opening a dialogue between baroque grandeur and what some might consider garbage.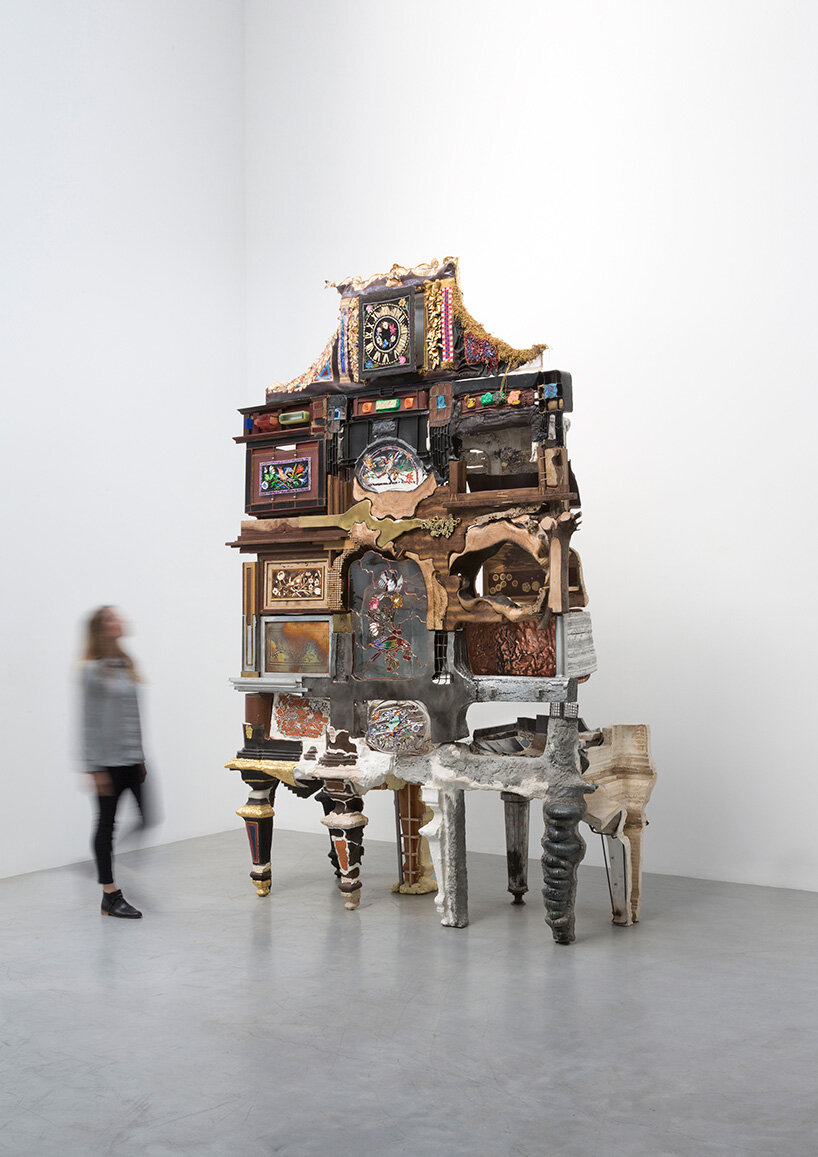 it is important to note that the notions present in baroque artworks were a source of inspiration to the airiest, who draws attention to the fluidity and movement of the materials while composing his works by highlighting two opposing forces. on one hand, the upward movement representing immortality and on the other one, the downward one repressing a gradual decline into disorder. this is showcases in elemental cabinet, the centerpiece of the collection which was inspired by the 18th century badminton cabinet. for this piece, kostas used mineral based materials like marble, ceramics and plaster at the base and transitioned to metals, wood, and plastic vertically, topped by a reconstructed electronic clock.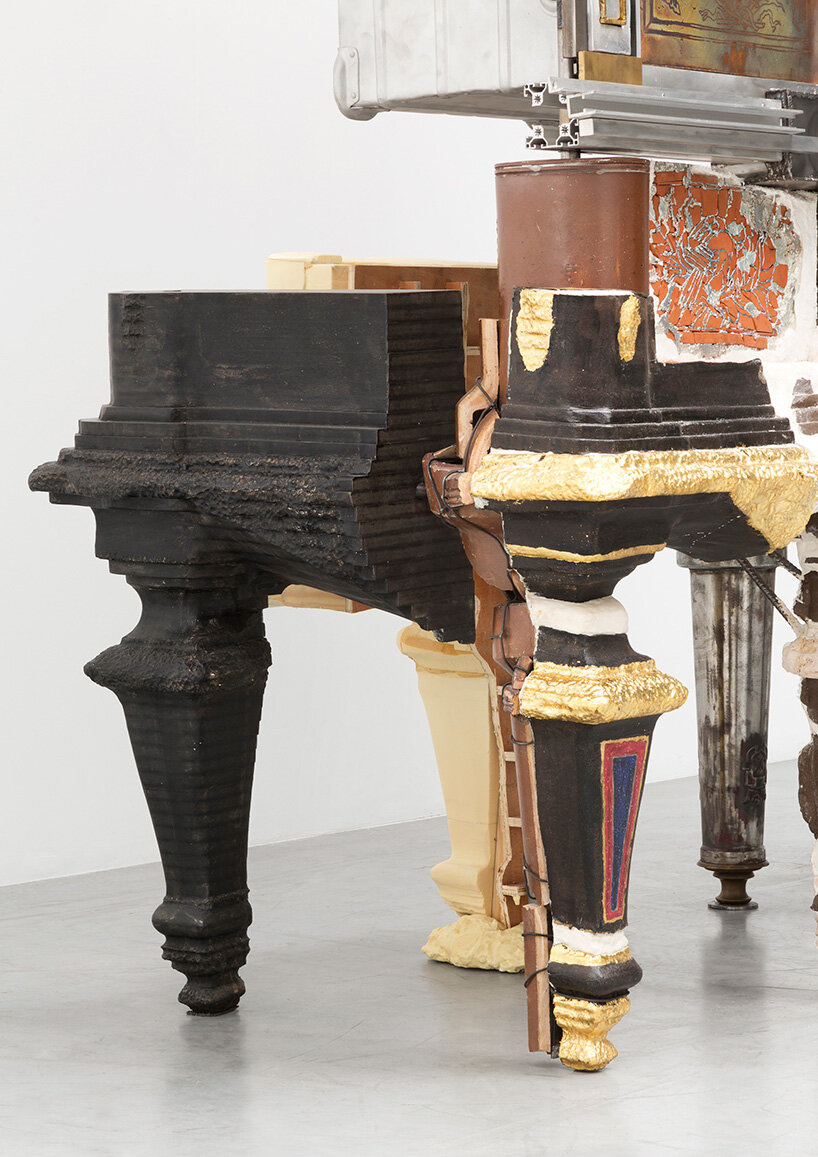 'kostas' works are very relevant today as we all explore ways in which we can live more sustainably,' said julien lombraill, co-founder at carpenters workshop gallery. 'kostas questions the materiality and shares his deep appreciation for objects and their longevity. we are very pleased that kostas is part of the carpenters workshop gallery family.'