russian-born but london-based visual artist helga stentzeln has taken drying clothes to a whole new level — she has transformed her laundry into whimsical optical illusions that resemble farm animals and has set them against a countryside backdrop. 
images by helga stentzel
meet smooothie the cow and pegasus the horse, both part of helga stentzeln's household surrealism practice. the animals are made just with laundry including a brown jacket, a color block t-shirt, a sweatshirt and something that looks like a kitchen cleaning cloth. both images use clothespins to add the finishing details that will ultimately form the animals. in the case of the cow it's the ears, while for the horse it's the crest.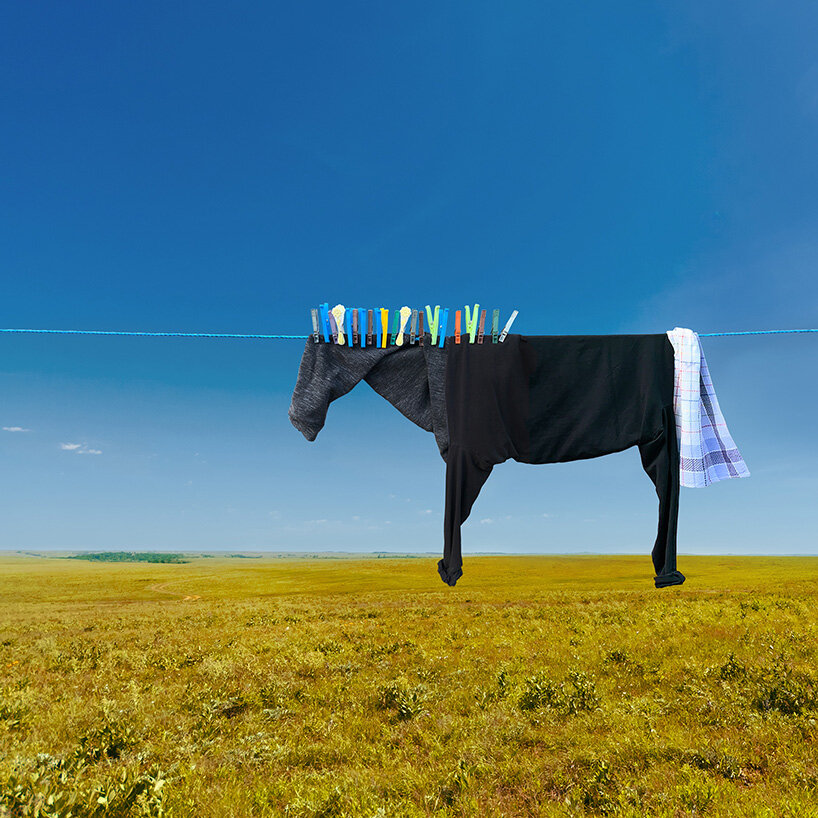 interested in seeing more of helga stentzeln work? don't miss this series of adorable animals completely made with general household foods. also, if you want to buy her art, make sure you head to her store where the prints are available.
project info:
name: clothesline farm animals
artist: helga stentzeln
buy prints: here
instagram: here
via: laughing squid
juliana neira I designboom
feb 25, 2021