located on the unspoiled and rocky coast of sweden, the 'archipelago house' by NORM architects is a modernized holiday home embracing all aspects of family life. the timber dwelling is harmoniously integrated with its natural surroundings and draws inspiration from the local building traditions found in boathouses on the rocky shores. set into the cliff, the house consists of four wooden volumes interlocked and connected by a terraced deck that follows the sloping plot.
images by jonas bjerre-poulsen | @jonasbjerrepoulsen
designing the archipelago house, the team at NORM architects seeks to blend functionality with an architecture of clean lines, bright spaces and light colors. the dwelling introduces a sanctuary retreat for a family seeking to escape the life of the city. with inspiration found in both nordic building traditions and a japanese sensibility in aesthetics and craftsmanship, this project has aimed to achieve the best of both worlds. the team celebrates naturally sourced materials, along with their various properties and potential, and wide diversity of textures. for instance, wood can be treated to achieve a smooth feel and look or a more rustic elegance.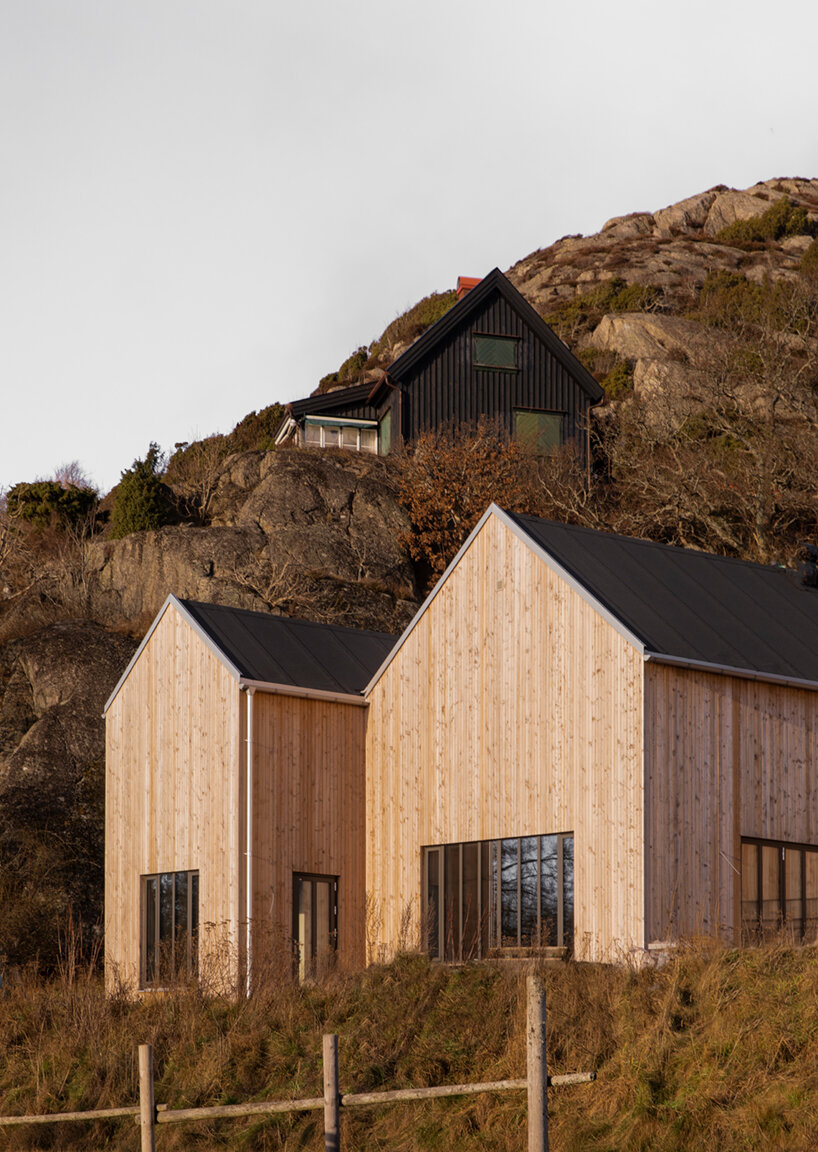 NORM architects connects its archipelago house with a large wooden terraced deck that captures the sweeping view across the water and small rocky islands ahead of the horizon. the main living space of the house is a double-height room divided in the middle by a large industrial kitchen island. on one side is a lounge area with a framed view of the rocky hill expressing cracks and colorful organic mosses. on the other side a dining area faces the outdoor terrace and can be completely connected through folding doors that slide to one side.