the relationship between architect and client can be a fraught experience, but when the two parties come together and work in harmony, it can lead to beautiful buildings and a very happy end-user. demonstrating this perfect balance is garmendia cordero arquitectos and client, tas careaga. together, they have transformed a small abandoned church in sopuerta in northern spain into a bespoke dwelling that is quite aptly called 'the church of tas'. 
images by nerea moreno (unless otherwise stated)
garmendia cordero arquitectos attributes three main concepts to the renovation process: the history, the client, and the project understood as a prologue. the church occupies a prime position within a site surrounded by mountains and lush vegetation. the religious building dates back to the second half of the 16th century but at the end of the 18th century, it was remodeled and increased in height. a belfry and water trough were also added at this time.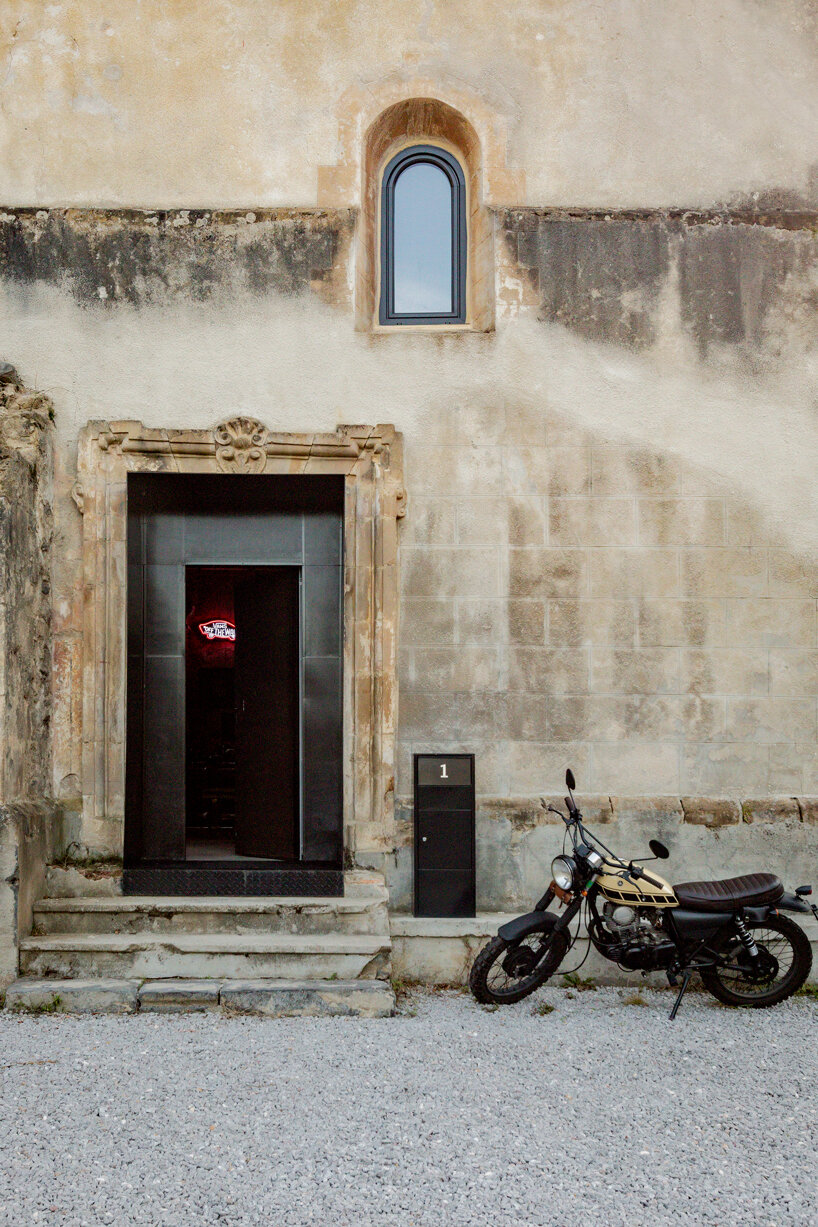 when the architect and tas careaga approached the project, the church was in dire need of repair due to a collapsed roof and 'worrying' structural instability. rather than lose the original character of the architecture, they resolved to renovate it in the most sensitive way possible, intervening only when absolutely necessary.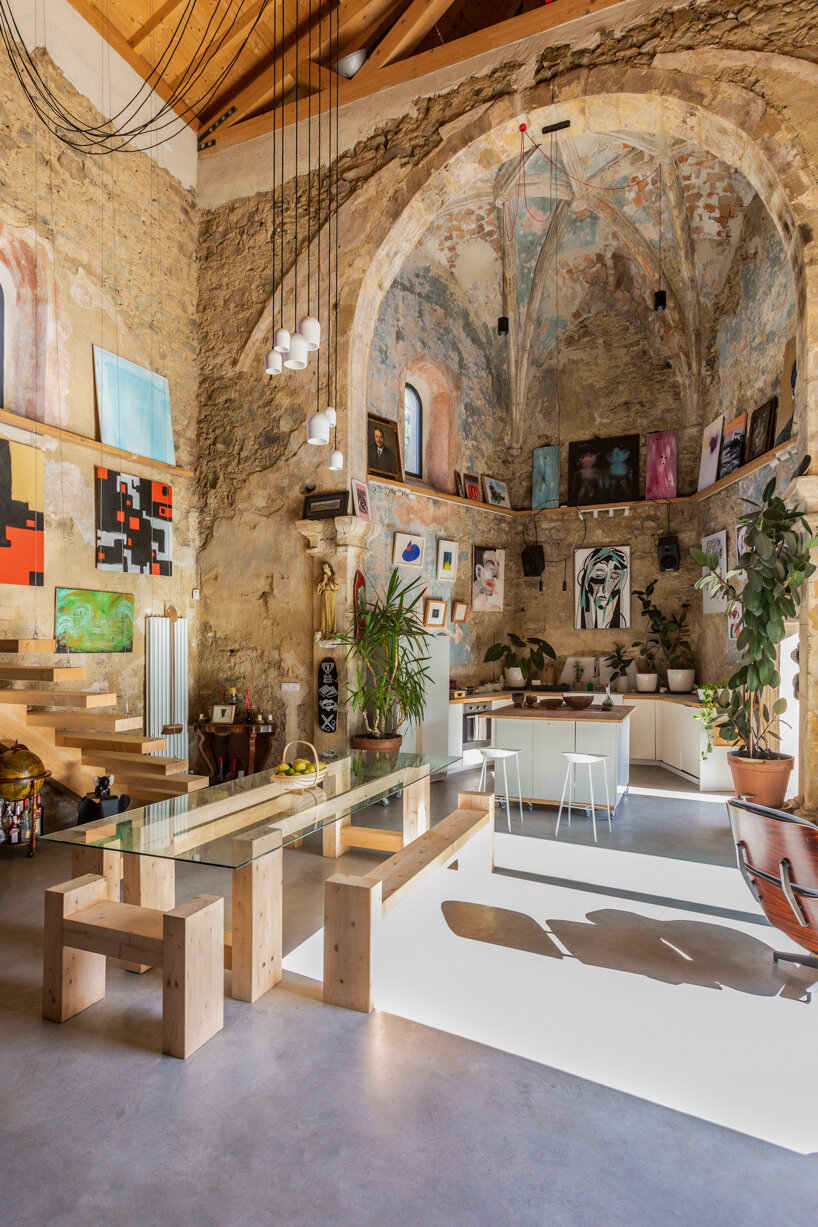 the final residence layers the original stone walls with contemporary insertions. at the entrance, a metal door affirms the contrast between old and new while inside, its the new timber structure and abundance of personal artwork that breathes new life into the 16th century church. the main, triple-height space is now home to an open plan kitchen, living and dining space, which opens out to a generous terrace. a master bedroom is located on the first mezzanine level, above which is an office space. then, away up in the church tower is a small spare bedroom.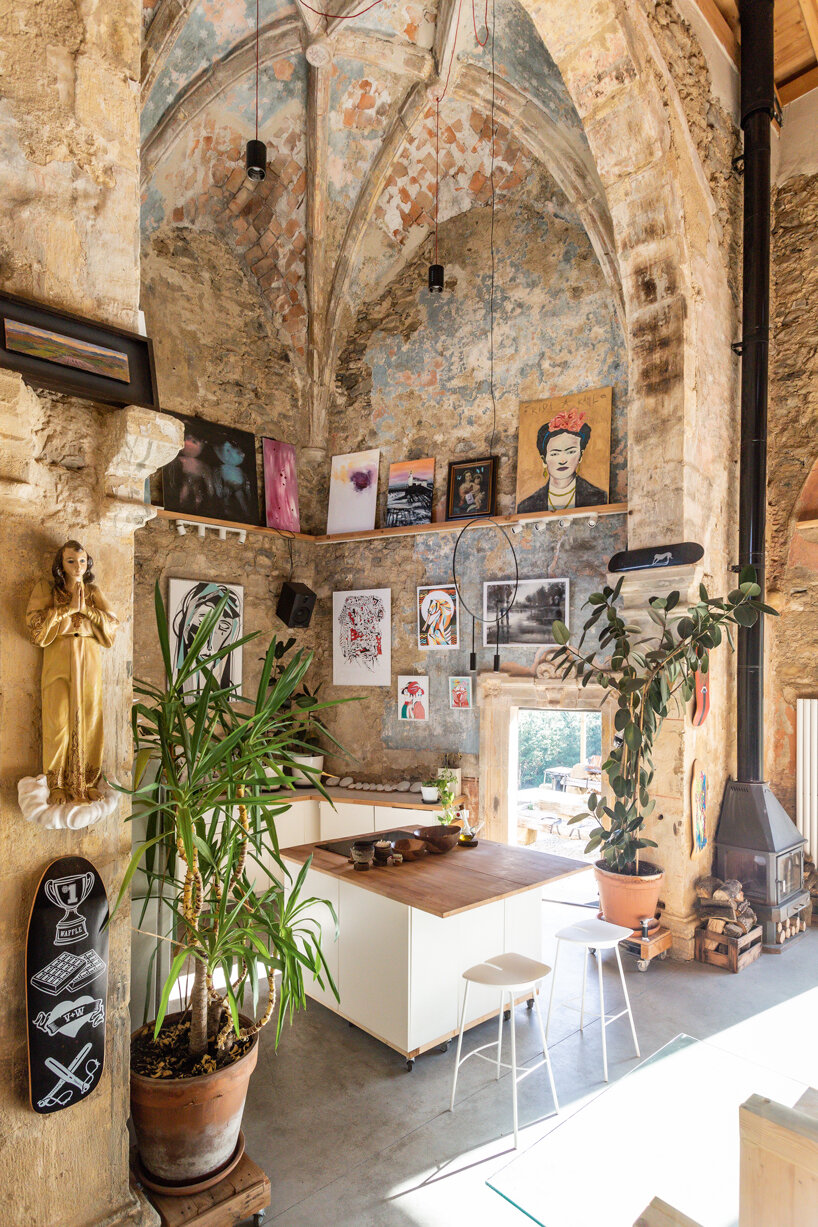 the collaboration with the client proved instrumental to the final design, so much so that garmendia cordero arquitectos describes the project as being designed by 'two hands'. careaga became the generator of the project, visualizing, designing, drawing, and even being part of some of the construction.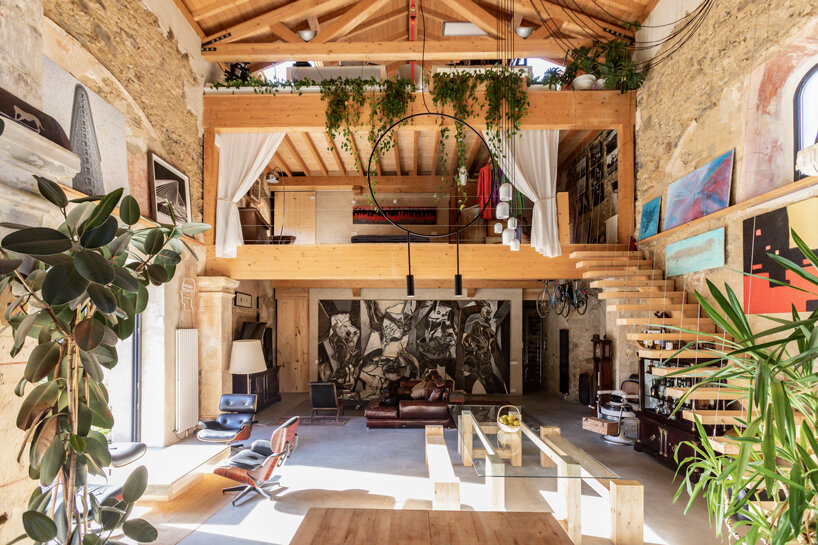 the final idea behind the church of tas is that it's not finished with the architect; it will continue to grow and evolve as careaga inhabits it. without forgetting its past use or removing the original traces of the 400-year-old building, careaga will leave his own mark on this new home.