portuguese architecture studio hugo pereira arquitetos presents its newly completed 'cork oak house,' defined by its sculptural, sloping roofscape. the project stands as a single family dwelling along a large plot defined by its sweeping landscape and grove of oak trees. with the construction, the design team seeks a sensitive intervention to preserve as much of this natural context as possible. with this in mind, the concrete volume is informed by this strong relationship with its natural surroundings, making it an integral part of the house and a key element in the enhancement of the interior.
images by ivo tavares studio | @ivotavaresstudio
with its cork oak house, hugo pereira arquitetos celebrates the sweeping view across the landscape. the lightness of this construction is accentuated by the details and environments related to each other, along with the various trees and shrubs — a constant presence throughout the interior. the dramatic, angled exterior is built of concrete with the traditional process of using pine wood boards. the volume's sloping profile suggests the continuity of the land, suggesting a rocky landform emerging from the site. expressing the cool grey tones of the concrete throughout, the design team seeks to highlight the green of the surroundings.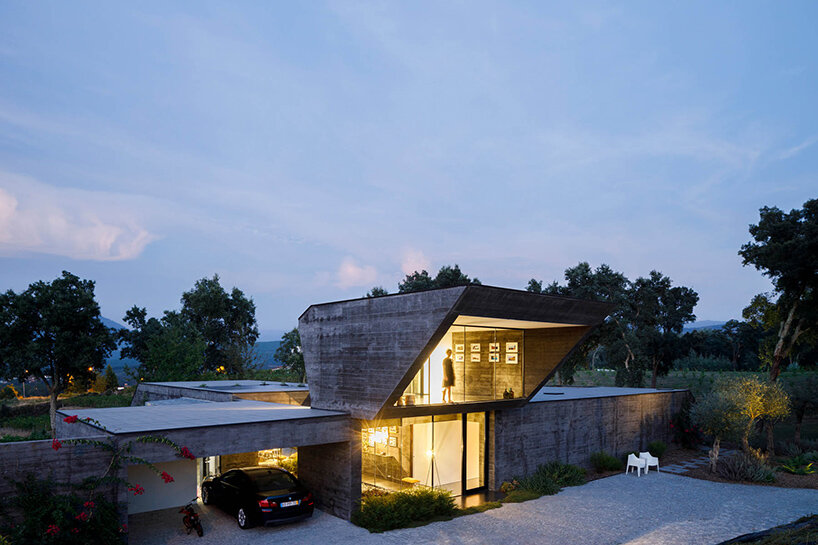 the design team at hugo pereira arquitetos continues to express the raw concrete materiality along the interior of the cork oak house. this heavy expression serves to contrast the full height walls of glass that allow abundant natural light from east to west. the interior spaces are lofty and bright, with the flooring finished with black tiles, a continuation of the patios outside along both on the roof and on the ground floor. the dark tones of the pavement contrasts with the wood of the flowing, suspended furniture that runs through the kitchen, dining room and living room.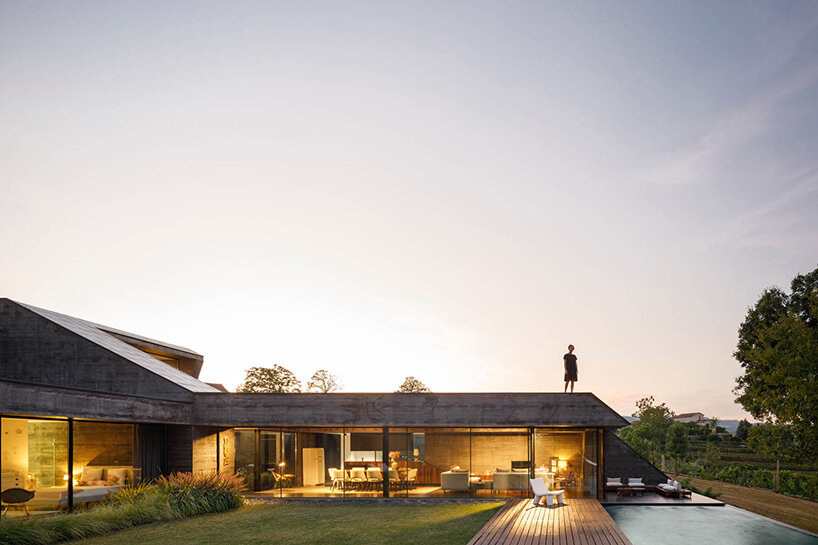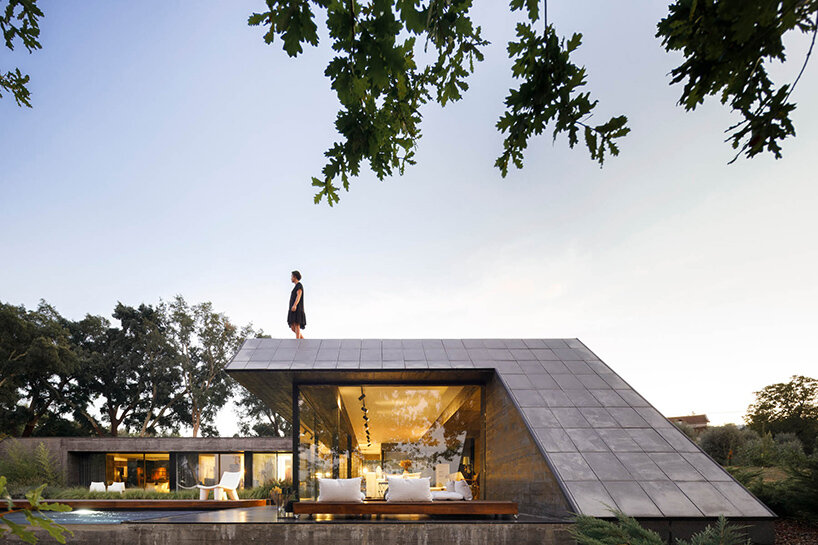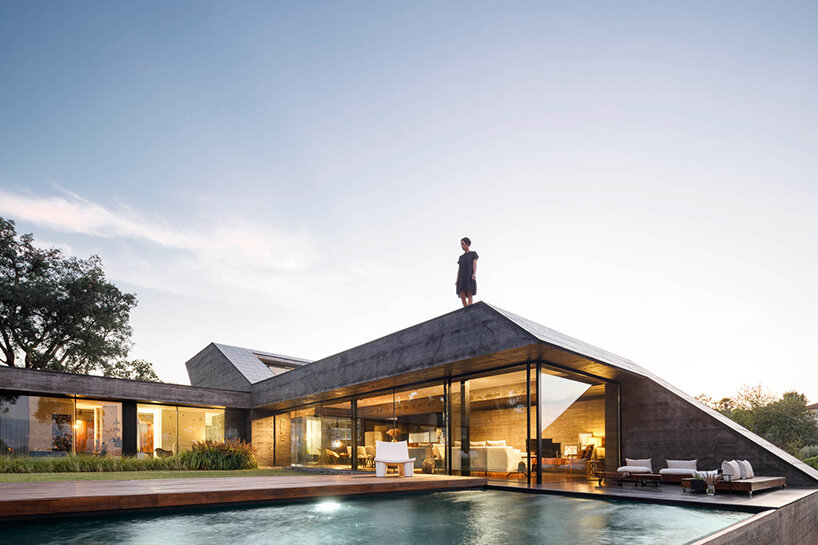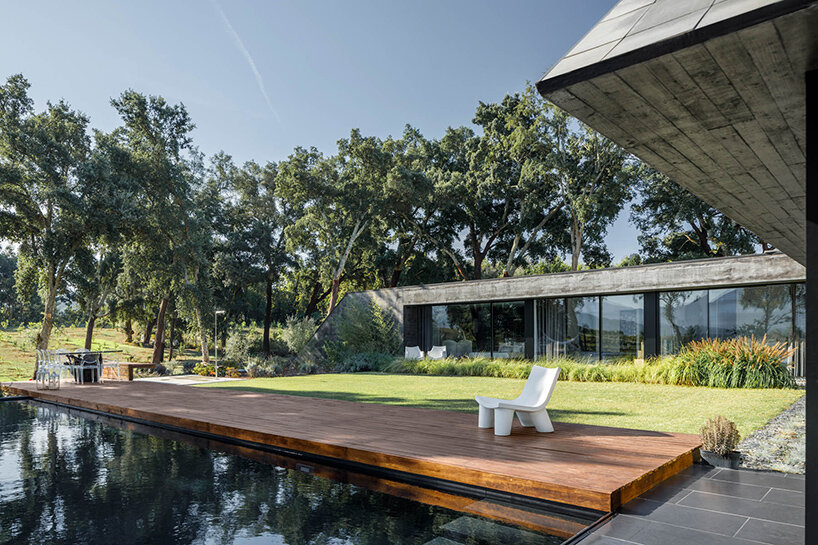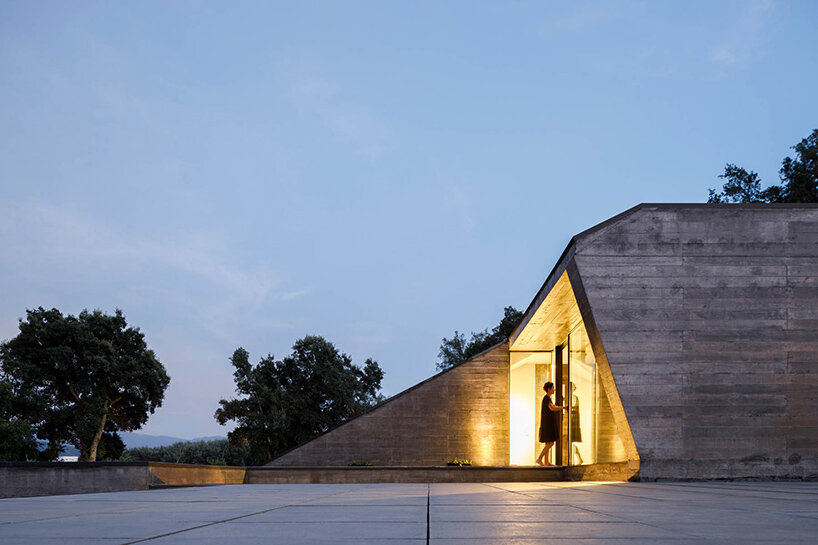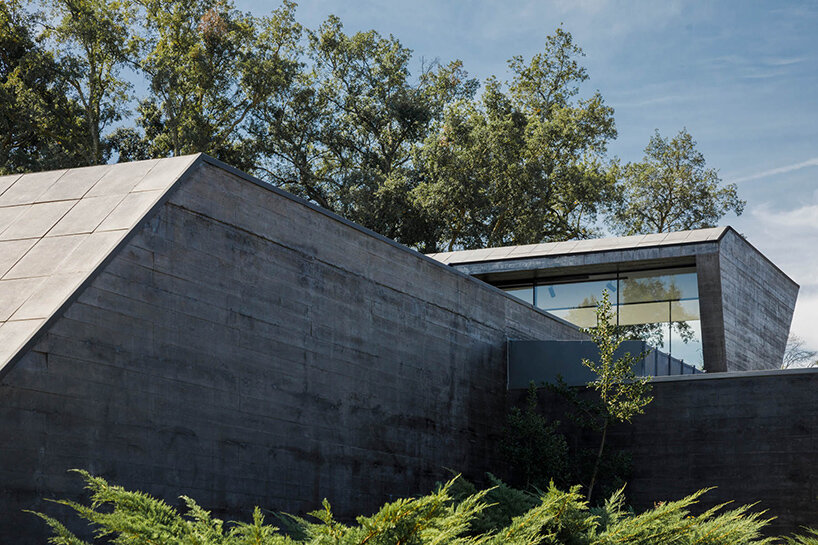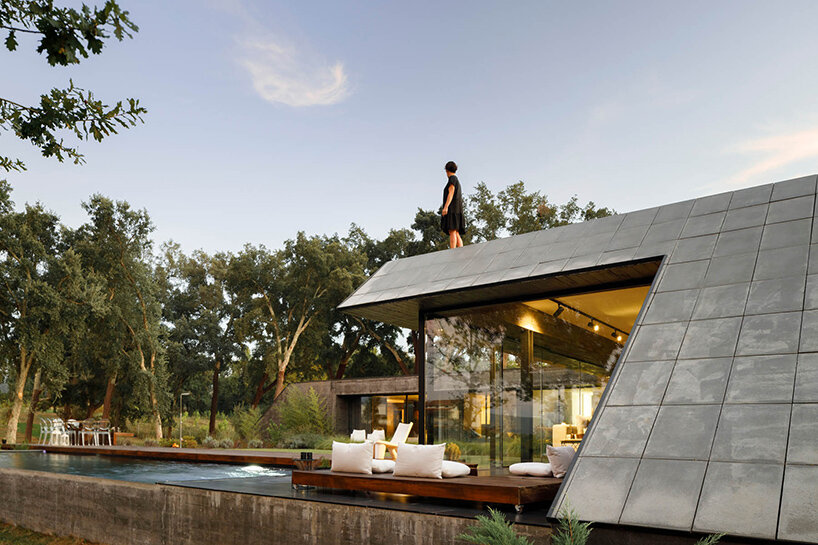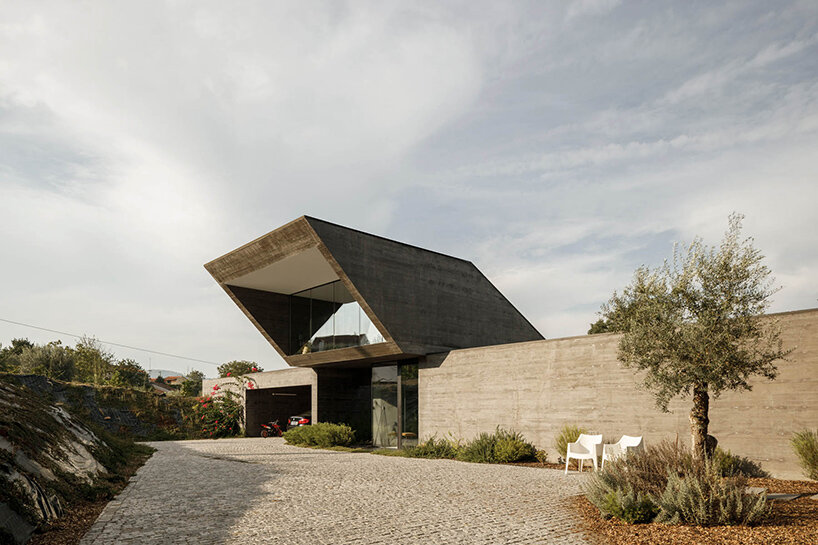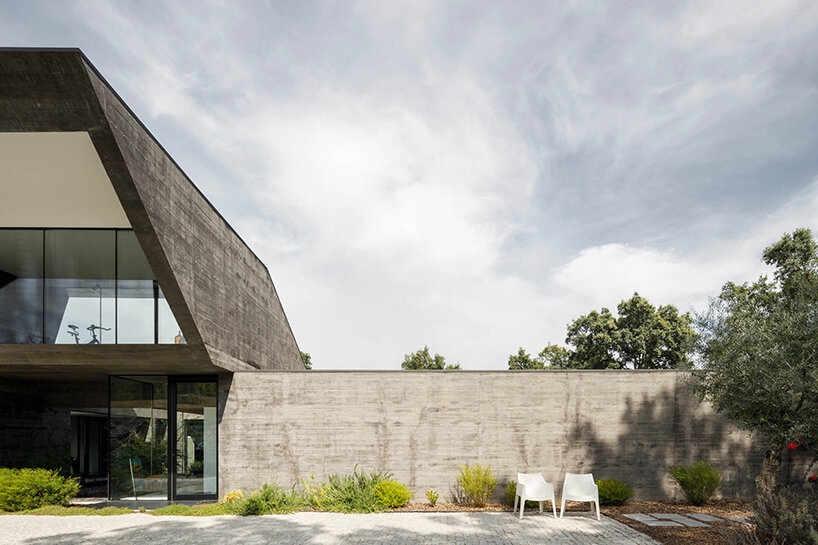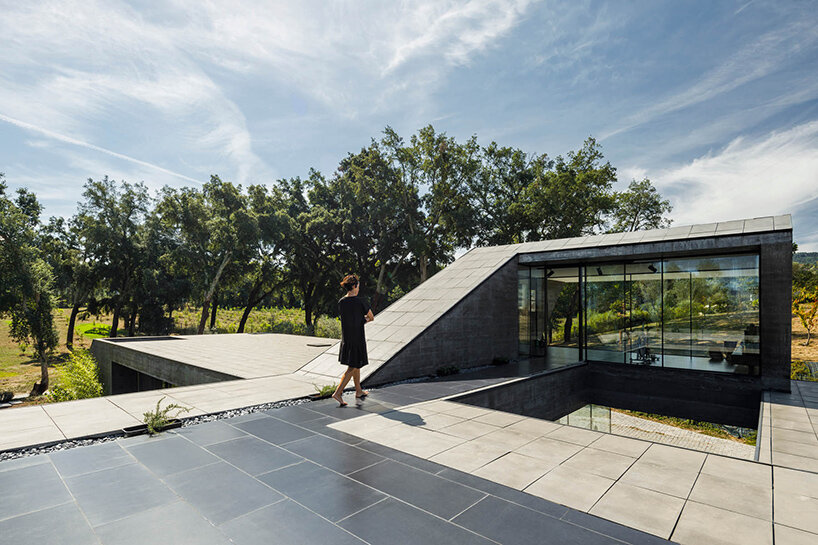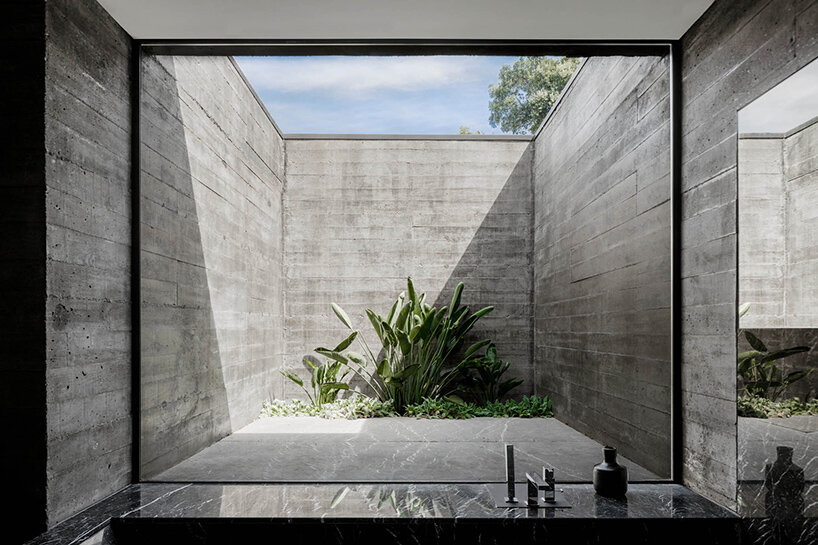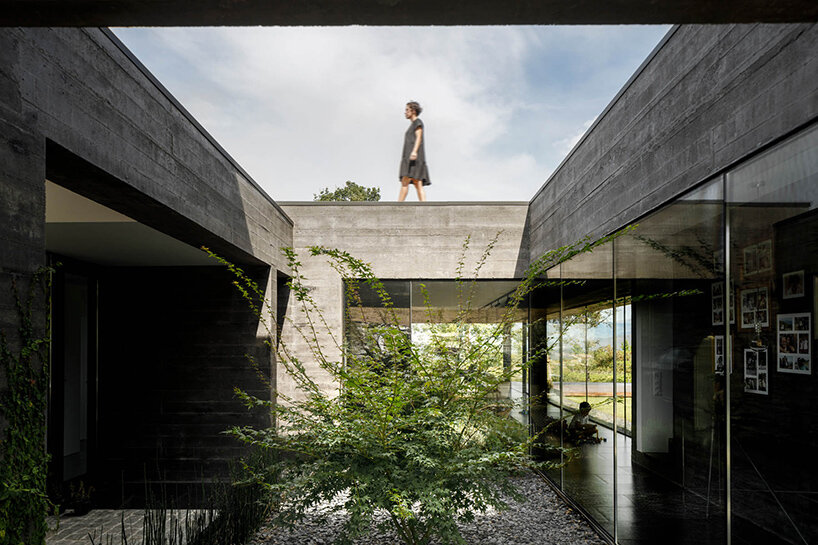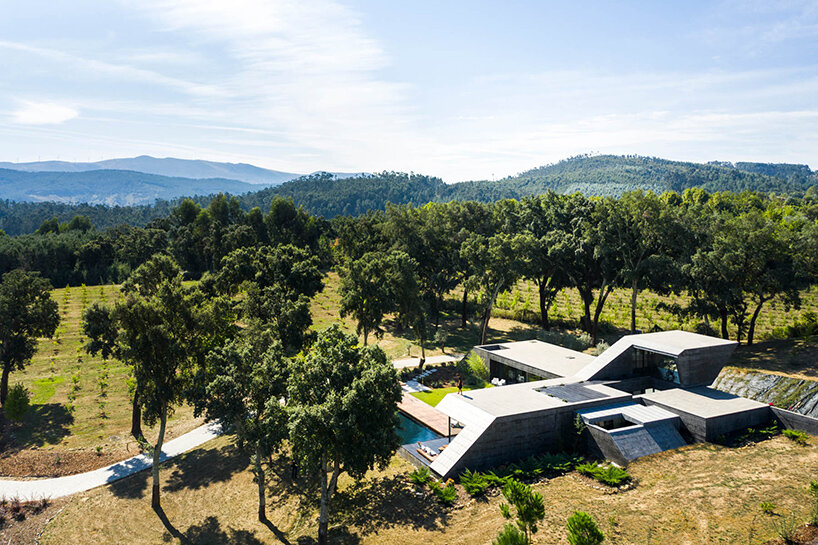 project info:
project name: cork oak house
architecture: hugo pereira arquitetos
main architects: hugo pereira, diogo jordão
location: celorico de basto, portugal
completion: 2020
total area: 330 m2
photography: ivo tavares studio | @ivotavaresstudio