PLAN architects realizes its sindhorn kempinski hotel as a dynamic new landmark building in bangkok. a masterpiece building in sindhorn village, the concrete work is flanked by two high-rises and overlooks a newly introduced green area known as the 'super green.' standing to represent the wellness city hotel, the design team approached the project with the goal of engaging with the green area, creating a distinctive recreational space alongside garden view terraces.
images by ketsiree wongwan
PLAN architect works with thailand's crown property bureau to design the sindhorn kempinski hotel. the project seeks to introduce an intimate place for visitors to feel a part of nature. the defining undulating volume of the building is translated along the interior to lend a dynamic spatial condition along the ground floor and privacy to the guestrooms. characterized as an exposed concrete grand tunnel, the gigantic vault on the ground floor acts as a welcome area that secludes itself from the outside, creates its distinctive atmosphere, and represents itself as the main entrance gate of the sindhorn village. the tunnel further enhances the continuity of green areas around the building. the brown tones harmonizing with the surrounding context.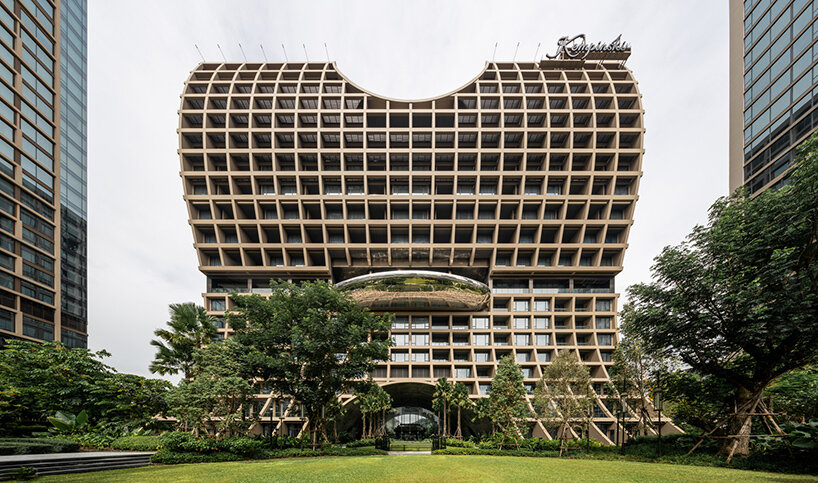 the sindhorn kempinski hotel is designed by PLAN architect with a single-loaded corridor overlooking an enormous, light-filled interior atrium. the team integrates a 'switchable' ventilation system — when open, fresh air is let in through a large vault and ventilation doors. when closed, outside air is blocked and the interior is conditioned through an active air-conditioning system. the top of the building is sculpted through the subtraction of a cylindrical volume, allowing more light to enter the interior atrium. meanwhile, a 9th floor swimming pool with panoramic views is expressed from the exterior as a mirrored bowl suspended from the middle of the building.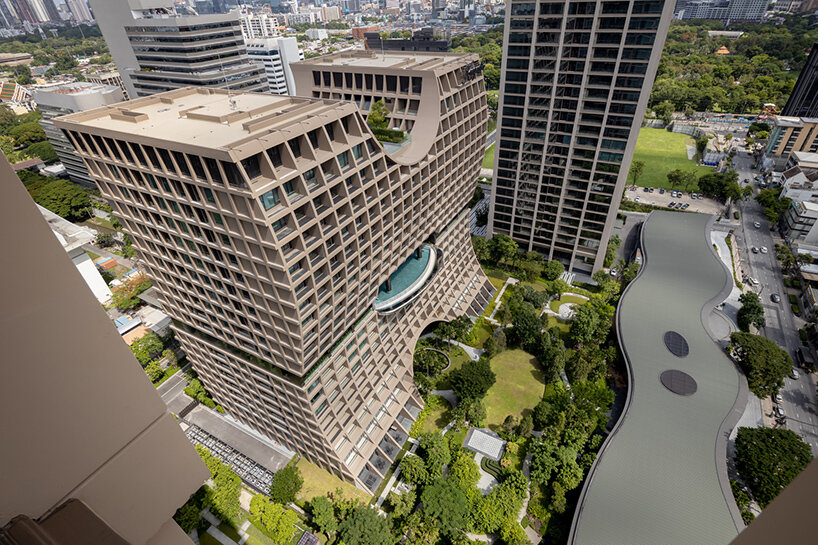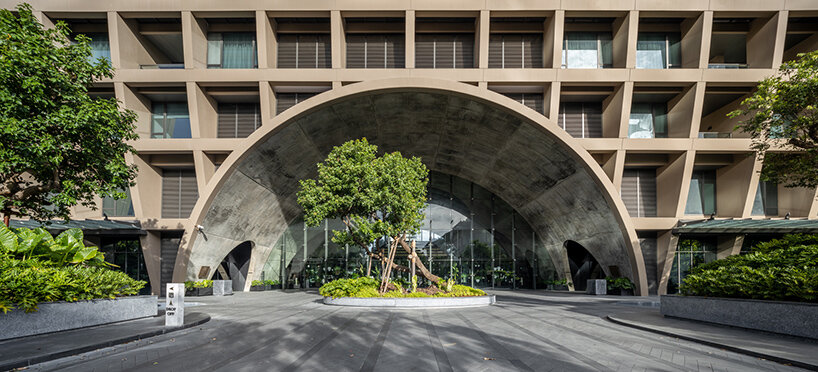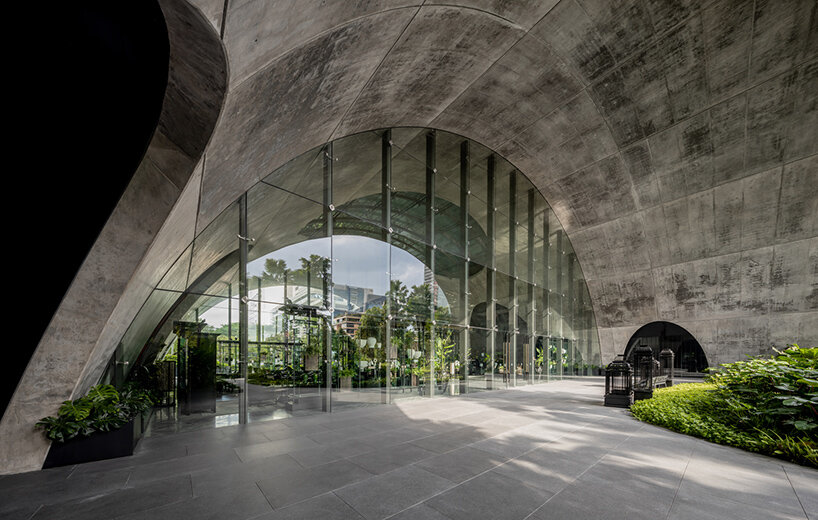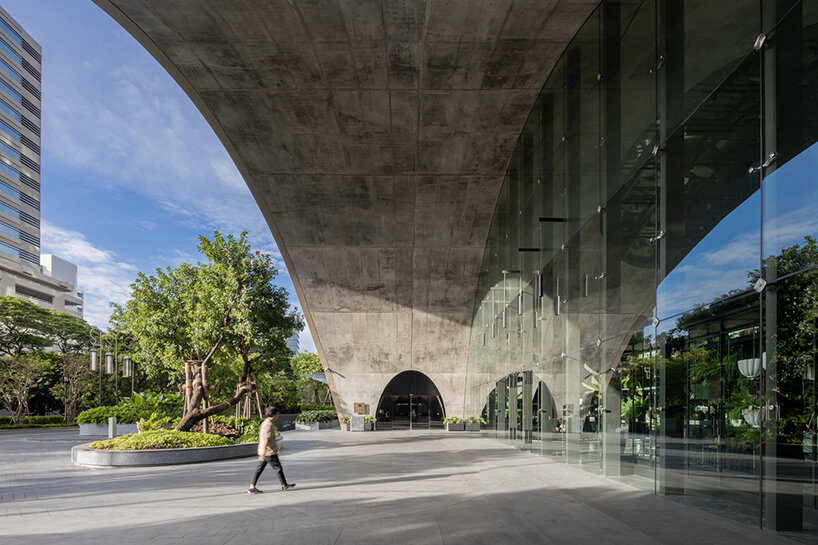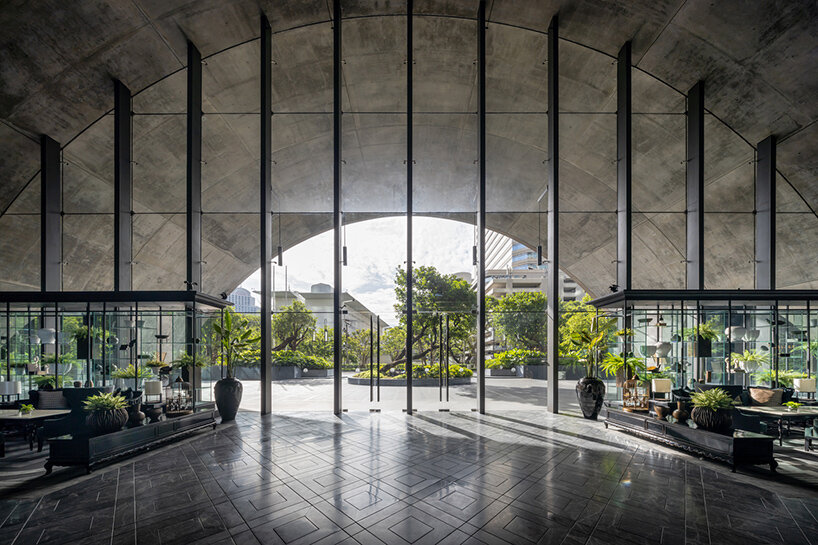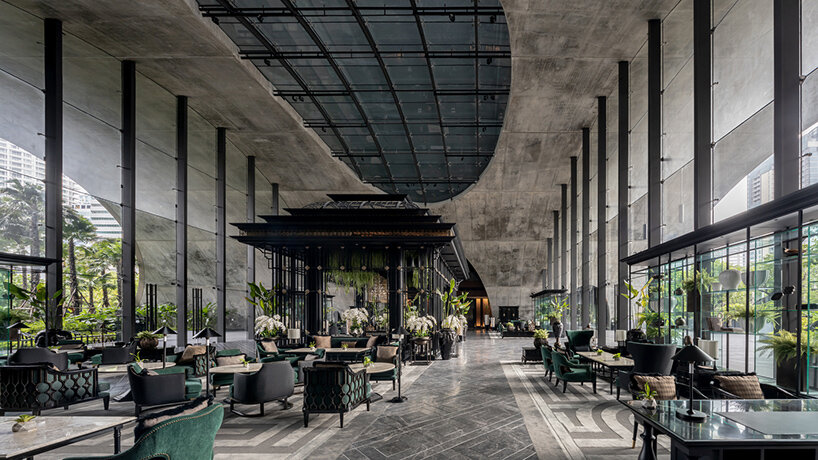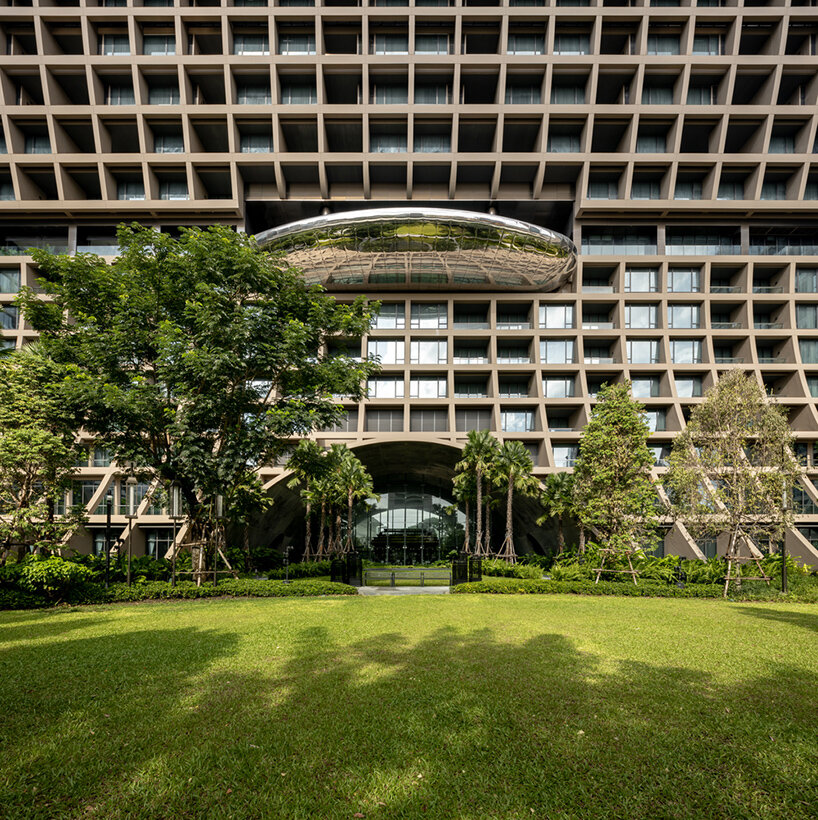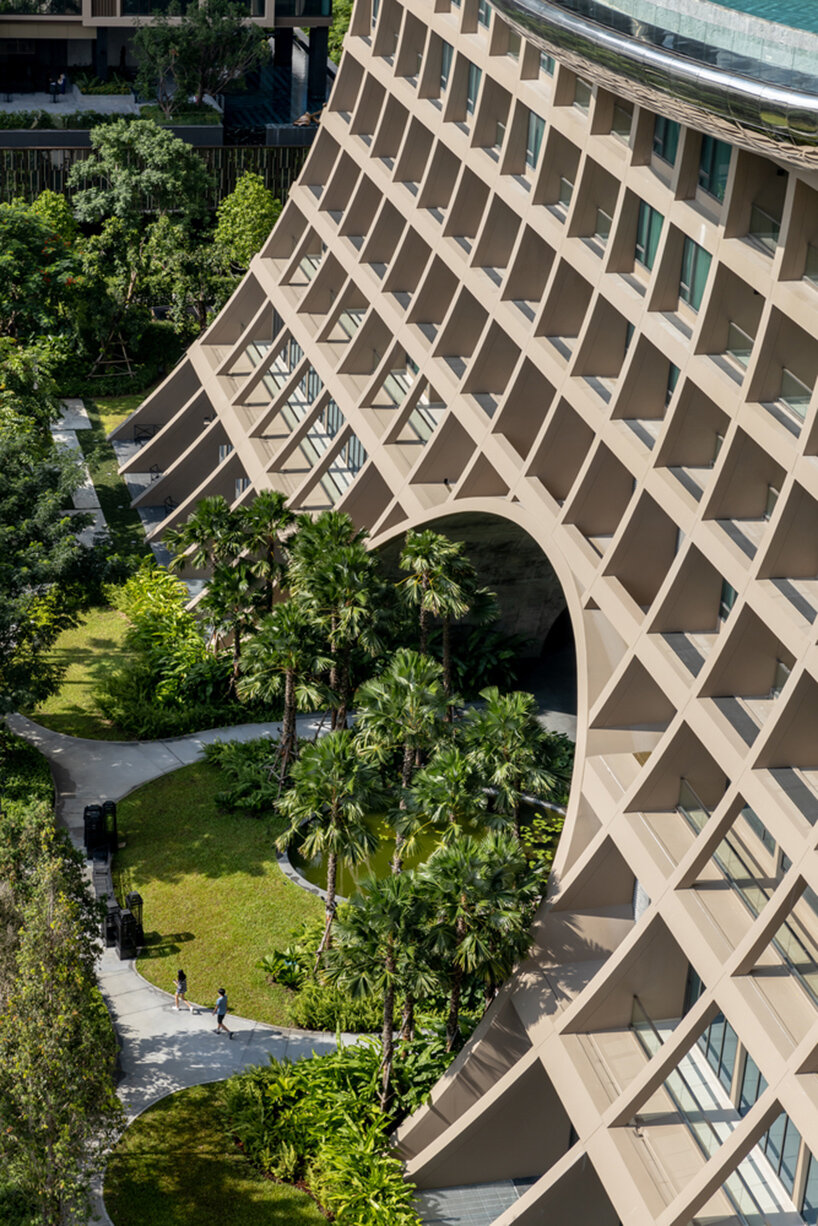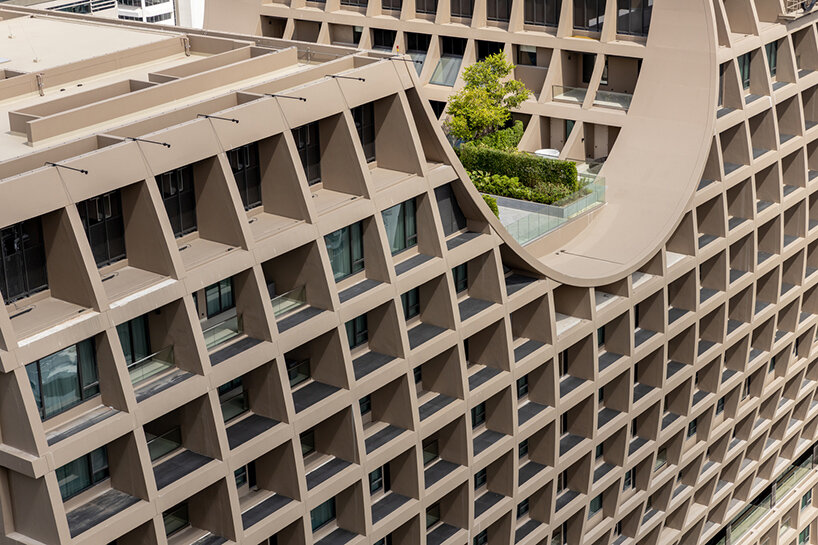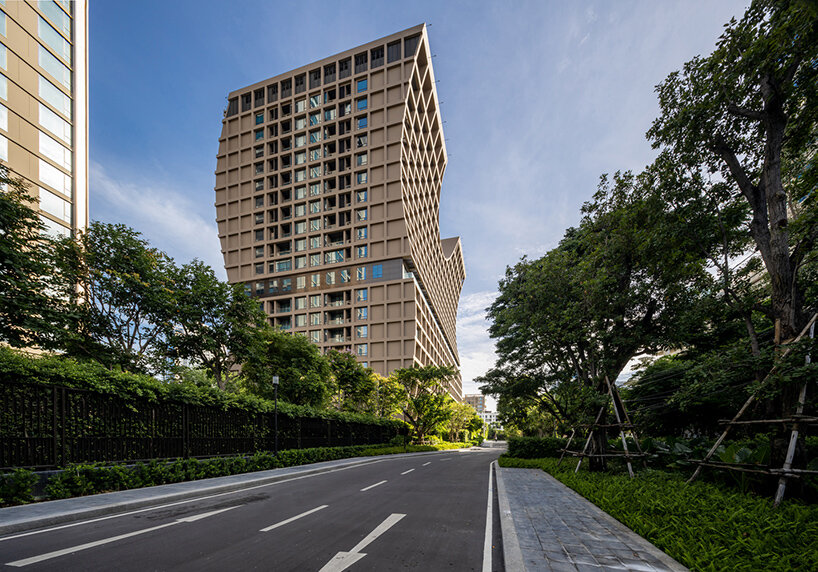 project info:
project title:
architecture: PLAN architect
location: khet pathum wan, thailand
completion: 2020
photography: ketsiree wongwan