yuan architects has completed a residence in taiwan's mountainous xindian district whose interior references and responds to the surrounding landscape. called 'lan villa', the project seeks to offer its inhabitants the freedom and flexibility to occupy spaces in a variety of different ways. at the center of the scheme, a dramatically curved wall corresponds with the views of the mountains seen through the building's floor-to-ceiling glazing. 'as a collector of seasonal changes outdoors as well as an interface of the living space, the wall reflects every variation of light and color on the rolling hills, and casts different colors of light into the living space accordingly,' explain the architects.
all images by yi-hsien lee and associates
the home's light-filled ground floor contains shared living accommodation in the form of a kitchen and dining area and an adjoining outdoor deck. a staircase, enclosed by the curved wall, leads to an intermediate level that features a mezzanine level overlooking the space below. the stairs then continue to the uppermost storey, which includes the house's three bedrooms.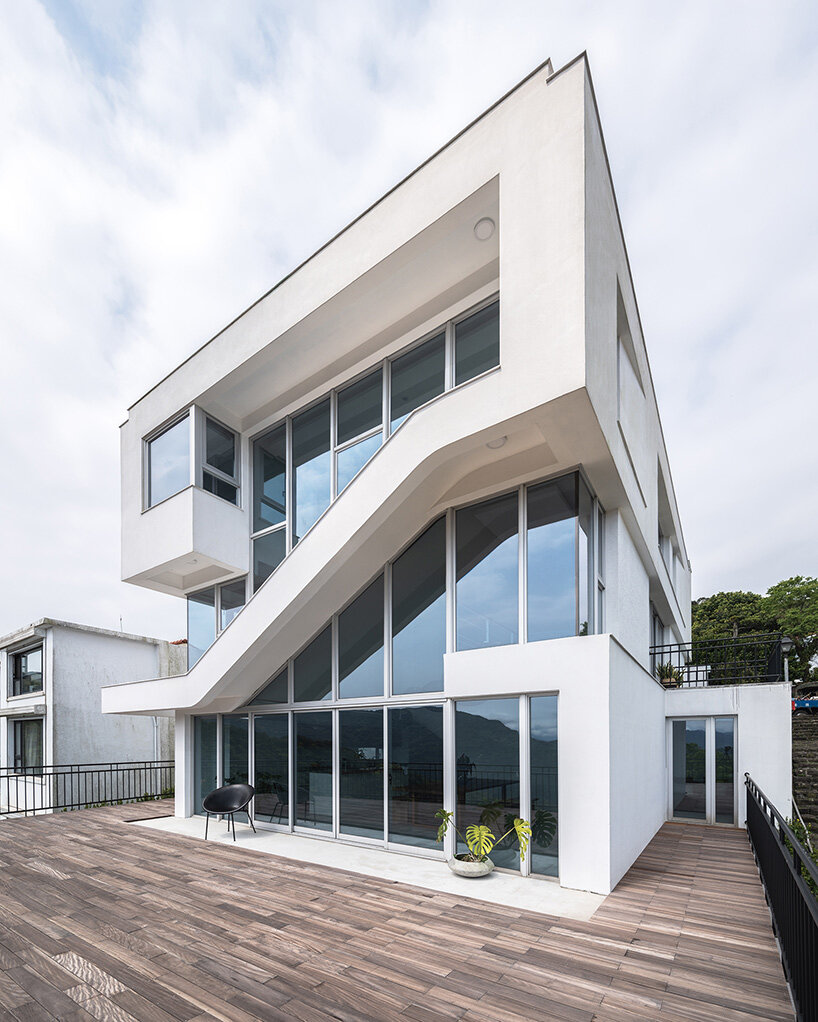 'the inspiration of the villa design came from the sensation of being awestruck by the beauty of nature and mountain landscapes,' says yuan architects. 'located in the mountain area of xindian district, 'lan villa' is where one may reflect on the connections with the spaces within our lives. through variations of beautiful outdoor scenery, we explore ways to interact, live, and enrich our life with nature. revolving around the flow of time, the space interweaves life, nature, and time together.'